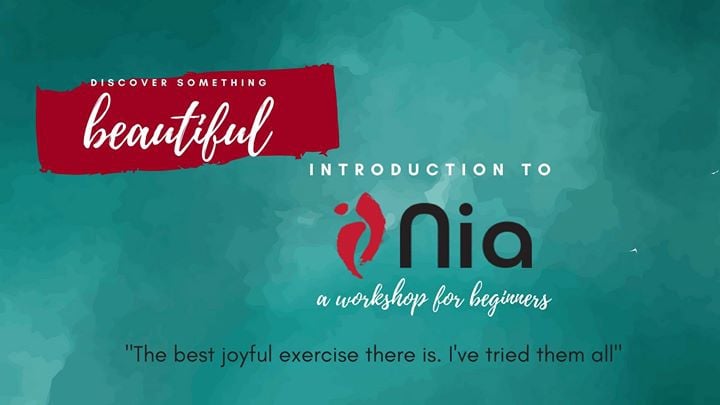 Event Details
... meet Nia.

It's fitness. It's mindfulness. It's relaxation.

Nia is more easily experienced than described. Come and get a taste of this holistic fitness practice in a workshop designed for complete beginners. In the first hour, we'll talk and move a little, and you'll learn about the principles and concepts that run through a Nia class. You'll also get tips to customise the class experience for your body and fitness level. In the second hour, we'll get moving in a beginner-level Nia class.

Find out if Nia is for you...

"Knew from my first class it was a lifelong relationship I had found. It just felt right and like I came home, to my body."

"I felt right away Nia was different, it left many question marks in my body (where can I dance more, what IS this, why do they say haa, when they kick..???)"

'I always feel so uplifted when I walk out of a class.'

"Dancing Nia is the only way I'm getting through this time of grief and loss"

"Transformational JOY!"

Practical details:

Fri 23 March 5.30-7.30pm
$10 (or bring a friend and pay $15 for two)
Booking essential. Whatsapp/call Megan 0773 991 079
Suitable for all fitness levels.

REGULAR CLASSES START Friday 6 April.
5.30-6.30 pm.
The intro workshop is for anyone who wants an introduction before diving straight into a class.