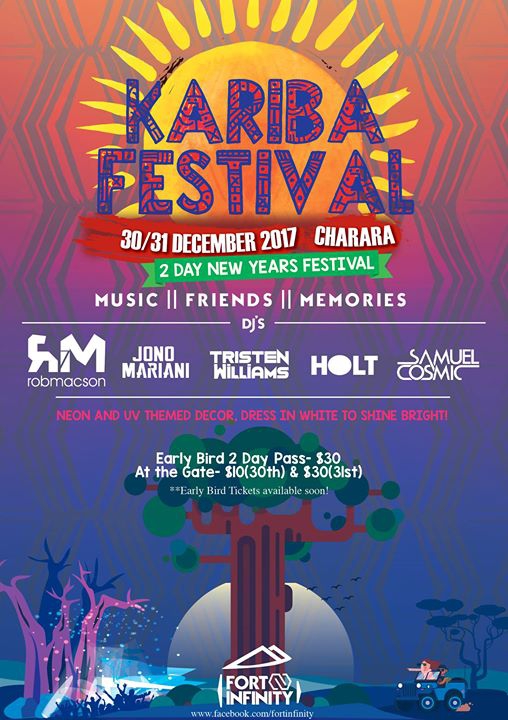 Event Details
DJ's Rob Macson, Jono Mariani, Tristen Williams, Holt & Samuel Cosmic will be on the decks throughout bringing a mix of all the best music for you all!

Early Bird tickets will be at $30 (coming soon)
Tickets at the door- $10(on the 30th) & $30(on the 31st)

There's gonna be awesome drink specials and giveaways too!!

Lots more details still to come...

Save the dates, make your plans,
Lets make some memories!