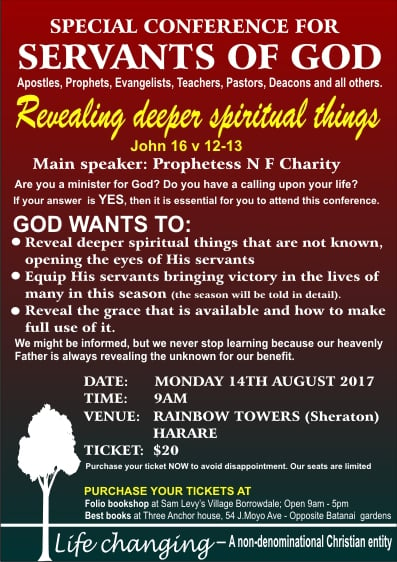 Event Details
God Want To:
# Reveal deeper spiritual thing that are not known, opening the eyes of his servants.
# Equip his servants, bringing victory in the lives of many in this season(season will be told in details).
# Reveal teh grace that is available and how to make use of it .
We will be informed but we never stop learning because our Heavaenly father is always revealing the unknown for our benefit.