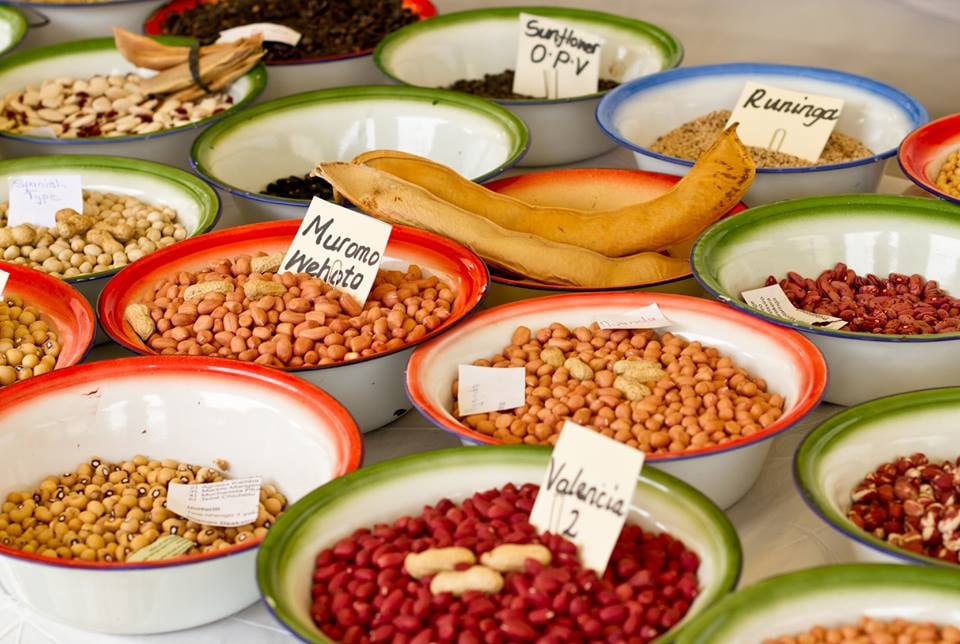 Event Details
We love every season for different reasons, but even we'll admit that spring is one of the best. Blooming jacarandas, days nice and warm and slowly lengthening,... and time for our annual Traditional and Organic Food and Seed Festival! So put on your hats and sunscreen, round up the family and join us for a day full of cooking and (most importantly) eating, on Saturday 1stOctober at the Harare Botanical Gardens.

We'll have an early start with a morning exercise followed by healthy and traditional breakfasts; an even greater diversity of stalls where visitors can view, sample and purchase some of Zimbabwe's best and tastiest organic and traditional foods and drinks; a seed expo, where seeds can be exchanged and purchased; and cooking demonstrations and talks, a great way to pick up new skills or ask the chefs a question.

Don't worry about lunch, come and treat yourself to some fabulous foods, both Zimbabwean and from around the continent, at the food court.

There will be plenty for children to do at the kids' zone again too, both fun and learning.
And live bands on stage throughout the day.

So come along to discover local foods and enjoy a relaxing day out, with loads of family fun!!!

Entry is only $1 for adults, free for children under 12.
Free transport from Construction House (Park Str), Namibia Ivecos (4th Str) and Bata, Mbuya Nehanda Str to the Botanical Gardens available all day.
For more info: www.facebook.com/TOFFZim/ or hararefoodfestival@gmail.com.