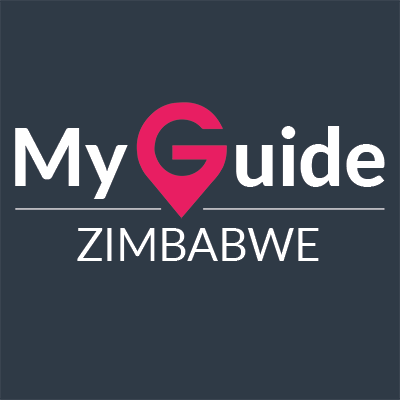 Best Venues For Christmas Parties
Zimbabwe · 8 Items · Jules Retzlaff · View in Story Mode
Handpicked by a Zimbabwe Local Expert, we bring you our guide to 'Best Venues For Christmas Parties'.
The end of the year is around the corner and it is that time to plan for the end of year functions, Christmas parties and so forth. We are here to give you some pointers on non-traditional cool ideas you can adopt for your company shindig this year. Whether you want to give the staff time to unwind or acknowledge your clients or shareholders with an appreciation dinner. Whichever type of event you are going for, My Guide is here to the rescue.

Safari theme - I am big on traditions and preserving some corporate customs, but let's face it hosting the annual Christmas party in the company boardroom every year does get old after a while. Dare to do it differently by planning an outdoor affair at nearby private game parks. People would appreciate the day outing which combines food, activities and some adventure. There are a number of places such as Chengeta or Pamuzinda Safari Lodges and Antelope Park to name a few. These are parks which are located close to the city, employees can carpool or the company minibus can be used for transport. No need for Christmas décor or going out of your way for fancy dress.

Simple can still be great – Still on that outdoor trip, companies can have a big picnic to celebrate the year-end. casual dress, finger foods menu, and some recreation afterward (ball games, tug of war, swimming) all are great fun. The great thing about picnics is that you can also invite families and spouses as well. A big thank you to your staff members in a relaxed environment will make a welcome change. We recommend – Bushman's Rock, Pakanaka Lodge and Wild Geese Lodge.

Leave it to the professionals – sometimes planning an event from scratch can be a headache. Everything from finding outside caterers, looking for a DJ and people to glam up your simple venue, etc. Here is a perfect alternative; you can have your Christmas party at a restaurant. Nowadays many restaurants are hosting various private functions and they have reliable service partners to make your day go smoothly. In most cases, a restaurant event can be cheaper than you think. We recommend – Shangri La, Paula's Place, Queen of Hearts and Alo Alo.

Beat the rush – Did you know that it is much cheaper to have an early end of year function or have it early in the year when the festive season winds down? During the off-peak season, hotels and various functions venues tend to have discounted rates and it is easy to secure dates as well. So it is worth enquiring about dates in early November or at the beginning of the year instead. Companies can also take advantage of off-peak specials when planning an annual vacation for executives. Some great options include Troutbeck Resort and Kariba Safari Lodge.

Whether you have a scrumptious dinner at Leopard Rock Hotel or chose to have a braai/potluck the important thing is to plan early. There are so many options out there; contact us today and find out more for all your end of year conferences, Christmas parties, and appreciation dinners.

Please email- bookings@myguidezimbabwe.com for more information.

Items:
8 ·
By:
Jules Retzlaff
UPDATED: Oct 3rd 2019