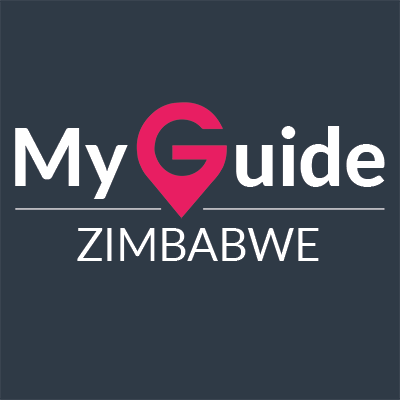 Valentines Day Inspiration 2020
Zimbabwe · 5 Items · Jules Retzlaff · View in Story Mode
Handpicked by a Zimbabwe Local Expert, we bring you our guide to 'Valentines Day Inspiration 2020'.
February is the month of love and there is no better time to go away with your significant other. If you are the flowers and chocolate guy every year, take it up a notch this year. Surprise that girl with a love-filled weekend. Here are a few ideas.

Tsowa Safari Island
There is nothing more romantic than jetting off to a secluded location for some peace and quiet where you can relax in a luxurious setting. Tsowa Island is an intimate luxury lodge located on an island in the Zambezi National Park, a location within close proximity to neighbouring Botswana and Zambia. Tsowa Island is offering a Valentine's special, with a special rate for two, US$760 per night. Bring a friend for free and get to enjoy fine dining, comfortable accommodation and enjoy activities like a romantic sunset cruise. *Terms and conditions apply.

Wild Geese Lodge
If you are in Harare and its environs an intimate dinner at the lovely Wild Geese Lodge is a great way to spend a special evening. The evening is a 3-course dinner coupled with a bottle of wine plus some live entertainment by Eden Langy. Book your spot today as space is limited. Wild Geese is truly magical, far from the madding crowd an exceptional evening is guaranteed.

Chengeta & Pamuzinda
Chengeta and Pamuzinda Safari Lodge are offering an awesome romantic weekend Promotion. The weekend is packed with goodness and it's just what every couple needs for bonding. There will be exciting events like a classy Dinner (Black, Red and Gold themed), a braai lunch, team building sessions and so forth. Guests will be accommodated in the comfortable suites and each couple receives a bottle of champagne in their room. Valentines 2020 all sorted, you will thank us later.

Troutbeck Resort
One of Nyanga's prime vacation spots Troutbeck resort is hosting a Lovers weekend getaway from Friday the 14th to the 16th of February 2020. Take a well deserved romantic retreat in the picturesque eastern highlands. Various activities on offer and the package includes a 5-Course dinner for each couple, free roses for the ladies, acoustic music and best-dressed couple competition. Give us a call today to find out more or simply to make your booking for you and that special someone.

Rhino Safari Camp Matusadona National Park
Rhino Safari Camp in the Matusadona National Park is running a 'Romantic Valentines Safari Special'. Enjoy breathtaking Kariba views and lovely laid back weekend courtesy of Rhino Safari. A weekend treat for lovers in one of the most beautiful places in Zimbabwe. At an unbeatable rate of US$350 per person, guests can look forward to luxury accommodation, meals & snacks plus activities. The package also includes boat transfers in and out of the camp.




Items:
5 ·
By:
Jules Retzlaff
UPDATED: Jan 30th 2020