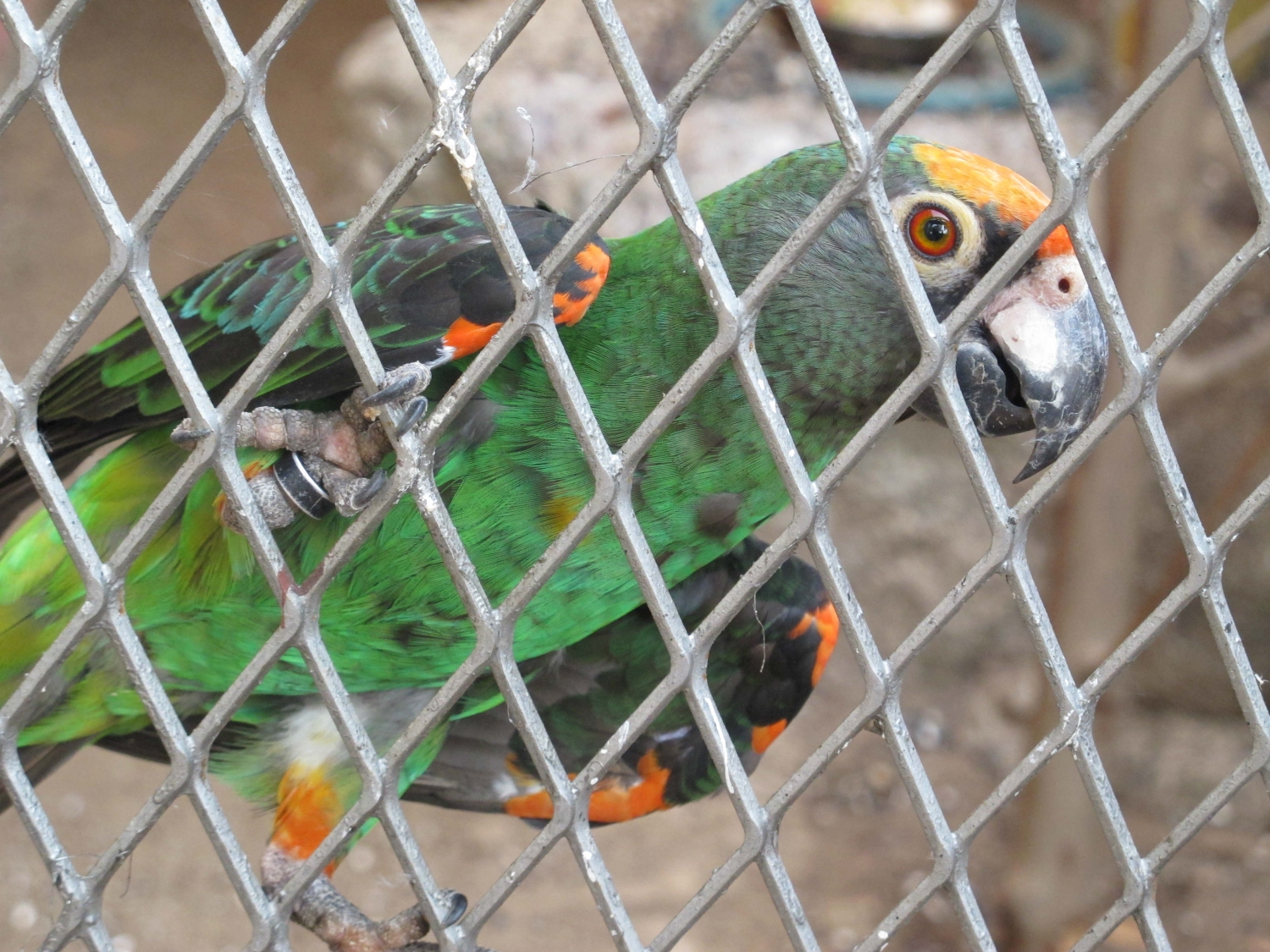 Kuimba Shiri - Day visit
Zimbabwe
We visited
Kuimba Shiri
recently with some friends for a midweek breather. Its convenient location served us well as we arrived around Lunch time and still had enough time to relax and take in the view of the waters, have some lunch before taking our tour of the Bird sanctuary. When we arrived there was a group just winding up a workshop. Seems some people have all the luck, to have a business event at such a stunning location! The view is gorgeous, the breeze so cool and the birds calling in the background; I doubt there is a better venue. The lawns are well groomed and the whole reception area as is the rest of the park is lovingly landscaped making the perfect home for the birds. It is a tranquil place which has rightly been given the Sri Chinmoy International Peace Park status.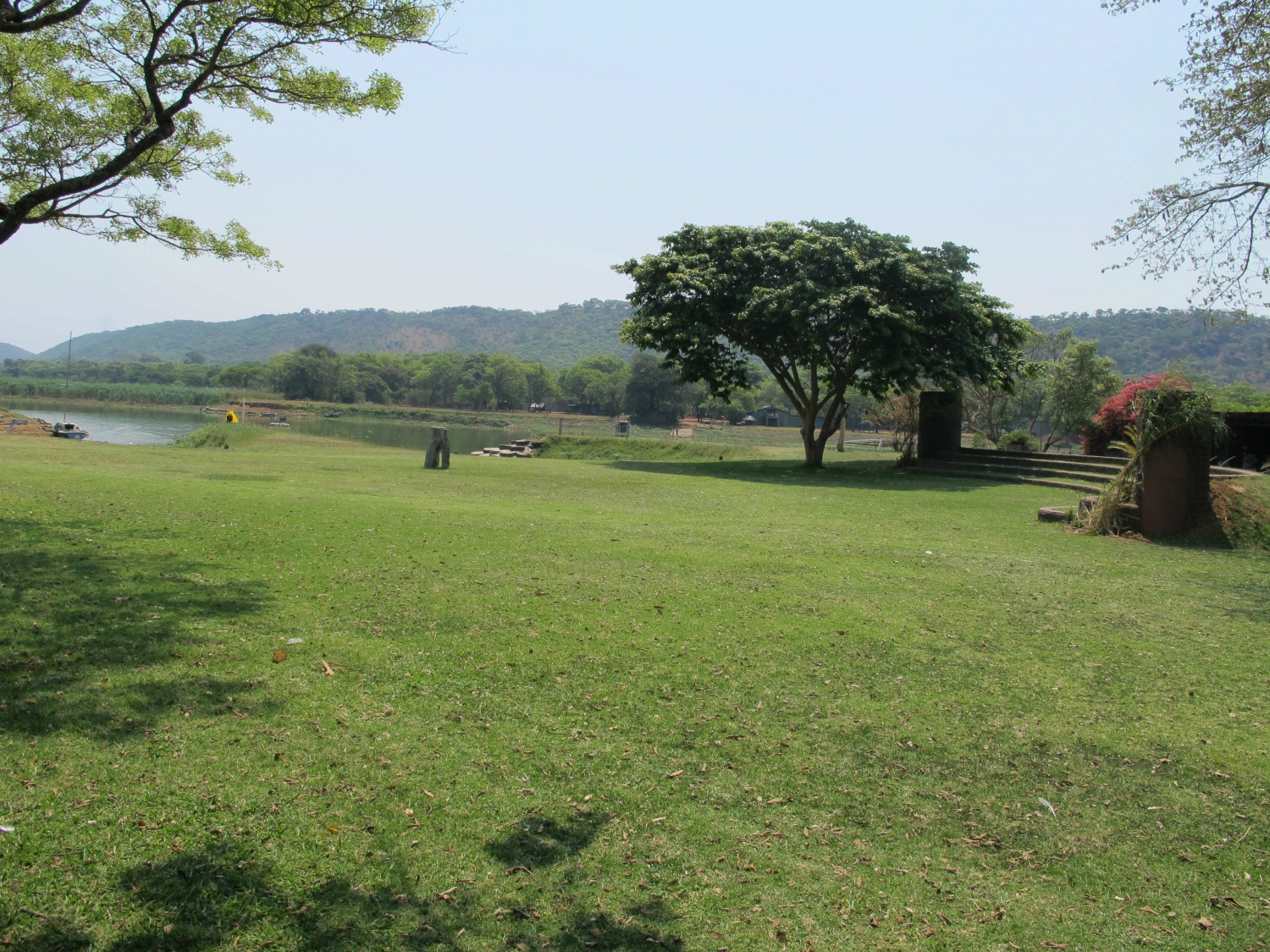 The entry fees are not prohibitive at all and all the usual payment methods are accepted. One has to note that no food or drinks can be brought in from outside. There is a restaurant and Bar which offer refreshments, there is a kiosk as well, which offers snacks such as crisps and candy.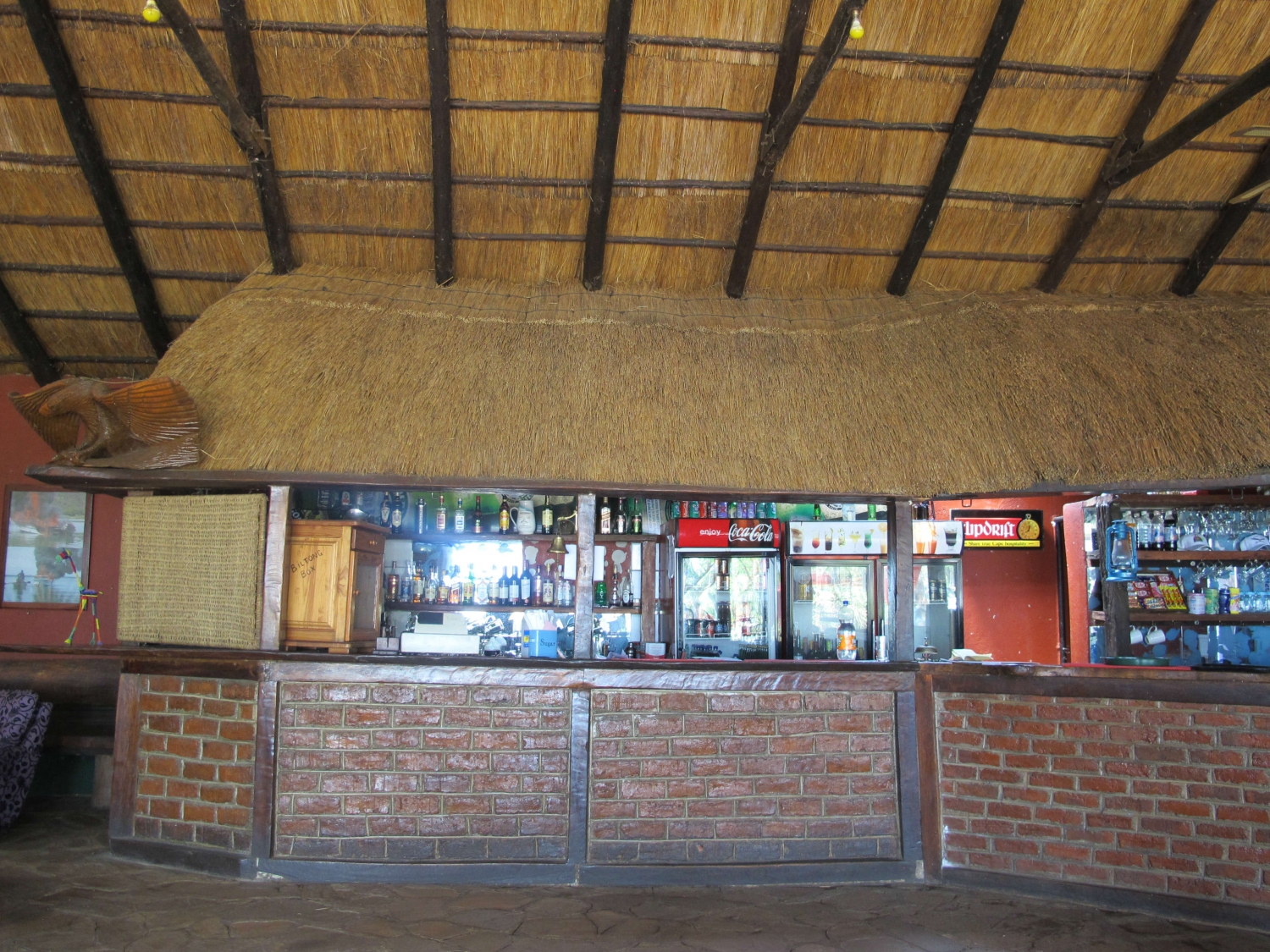 We settled down for lunch first and found the menu sufficient, their options are not fancy but there is some wiggle room. They offer 3 courses as well as serve breakfast till 12, which has several options. Some veggie options are also available. The temperatures were extremely high on that particular day so the cold drinks were very welcome. They offer hot and cold beverages, including Coffees, Fizzy drinks, store bought fruit drinks, cocktails, and teas.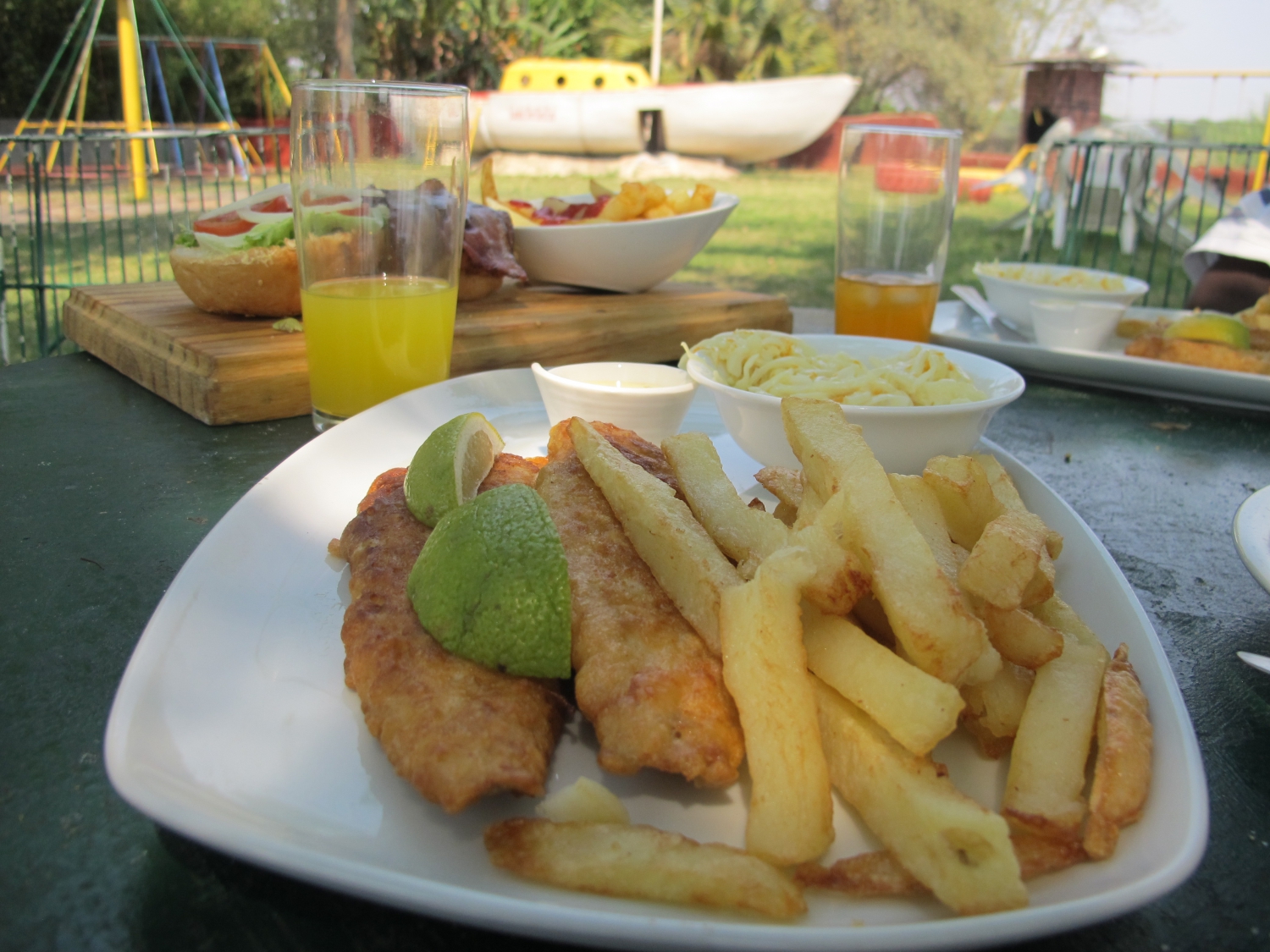 The Options include; Fish and Chips (served with a salad) A number of burgers, Flame grilled choices (pork chop, beef, chicken) Rolls, toasted sandwiches and about 5 different salads. Our order seemed to take longer than usual but it was well presented, flavourful and the portions were generous.
We began our tour straight afterwards and we had a look at the Accommodation areas; there are 6 thatched Chalets which look out onto the water and they accommodate up to 4 people. They are currently renovating a few and adding more facilities. The Chalets offer toilet and shower. Th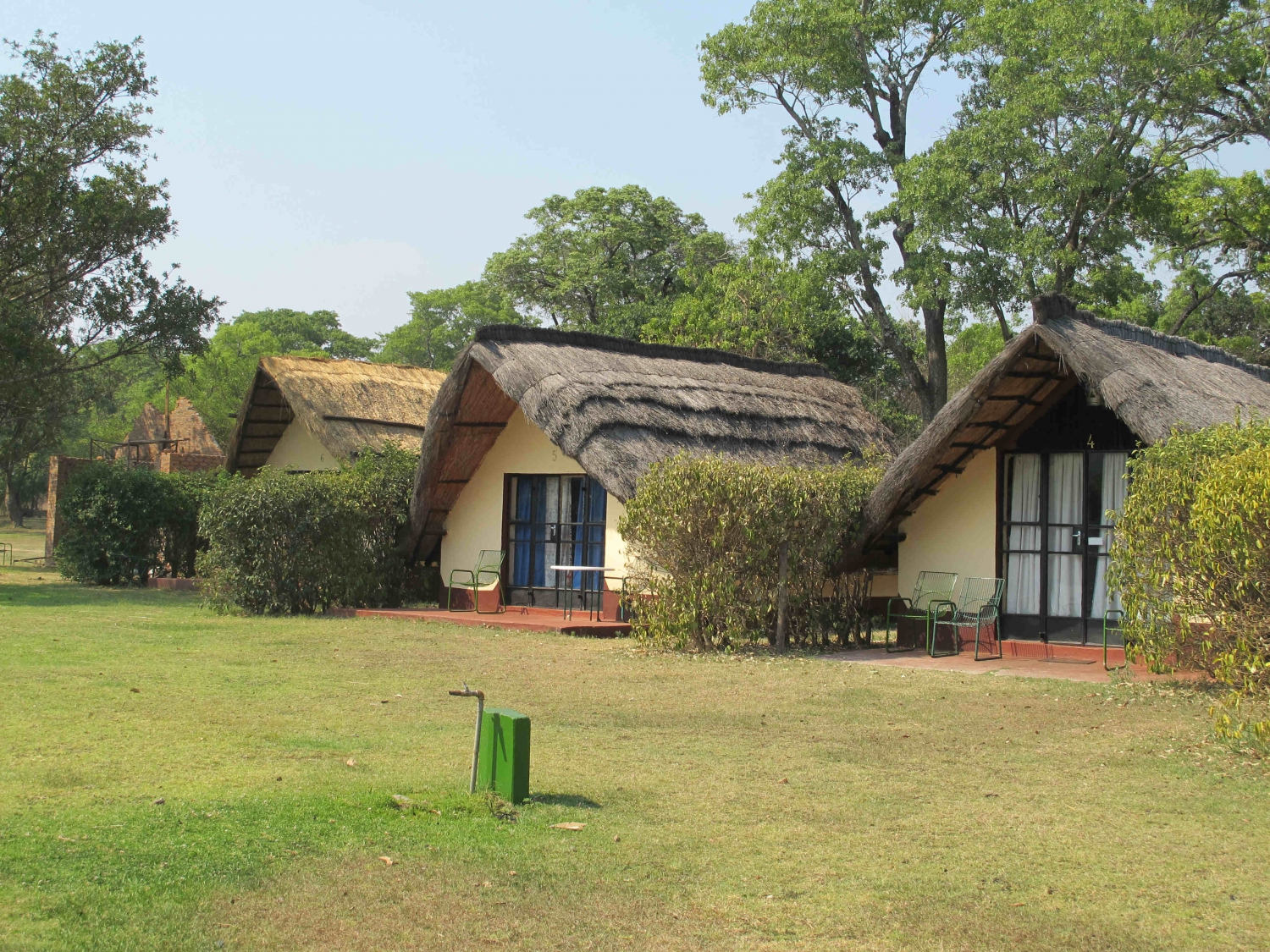 ere is a playground for children, other recreation activities include swimming, horse riding, watching the free-flying Bird Display, boating and fishing.
A knowledgeable young man guided us around the Bird Park. While most birds are harmless a fair warning should be given that a few of the harmless birds are not caged and will fly above your head as they move from perch to bird feeders. None of us was squirmy so we were fine. The first observation is the variety of colour in the Bird Kingdom. There are over 460 species of birds resident here, most of these are indigenous with a few exotic varieties.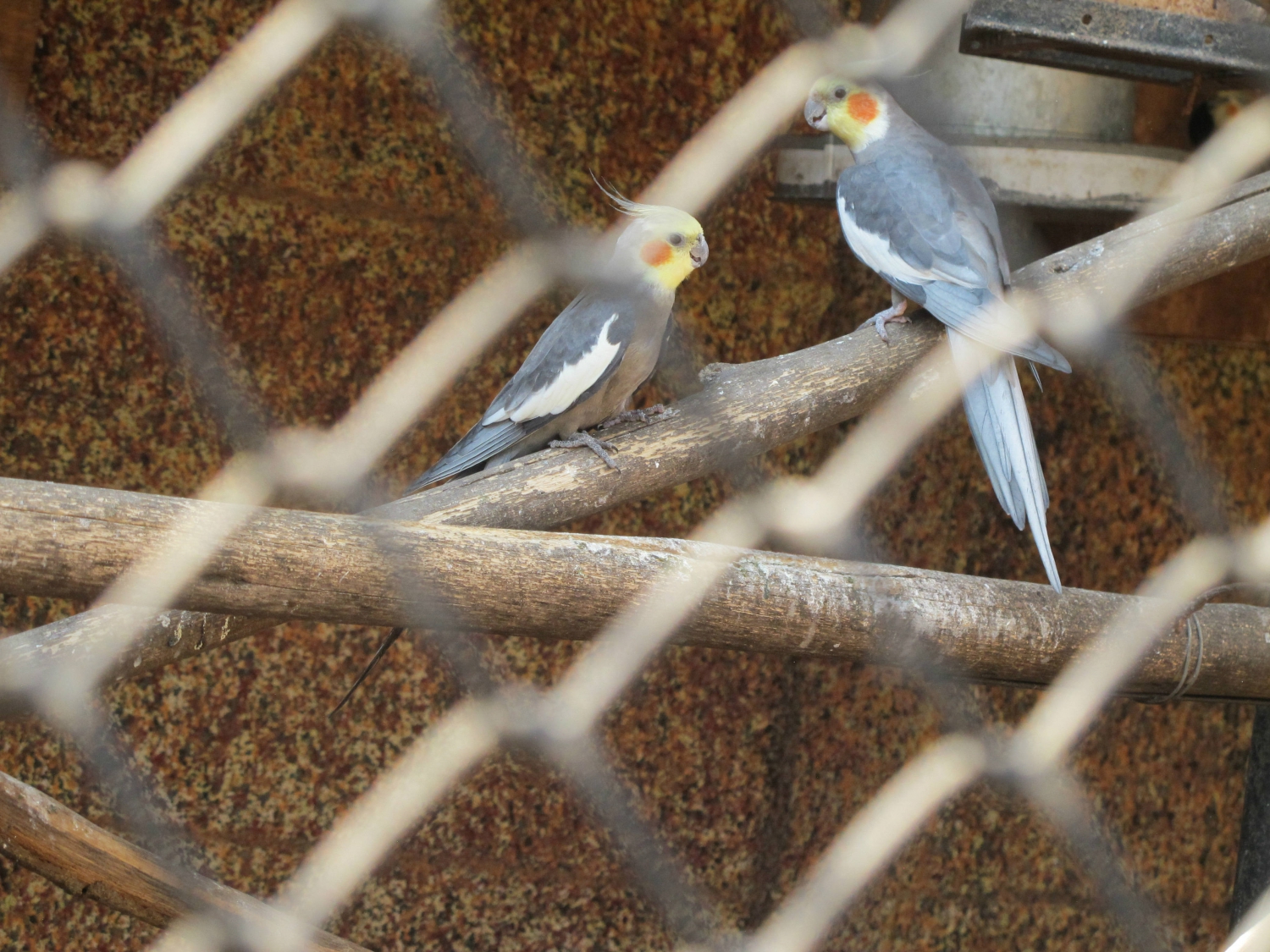 Zimbabwe is a Birders paradise with hundreds of species available in the wild. Some are peculiar to certain regions while others are more common and these can be found everywhere including urban settings, such as pigeons and crows.
Kuimba Shiri can be loosely translated singing birds; this says it all. The visitor will hear all sorts of whistles, calls and songs as you go from cage to cage to meet the birds. A few mind their own business and keep away from the fence while others do get excited and may even put on a show, displaying their plumage and gymnastic capabilities. It is good to have your camera or mobile device handy.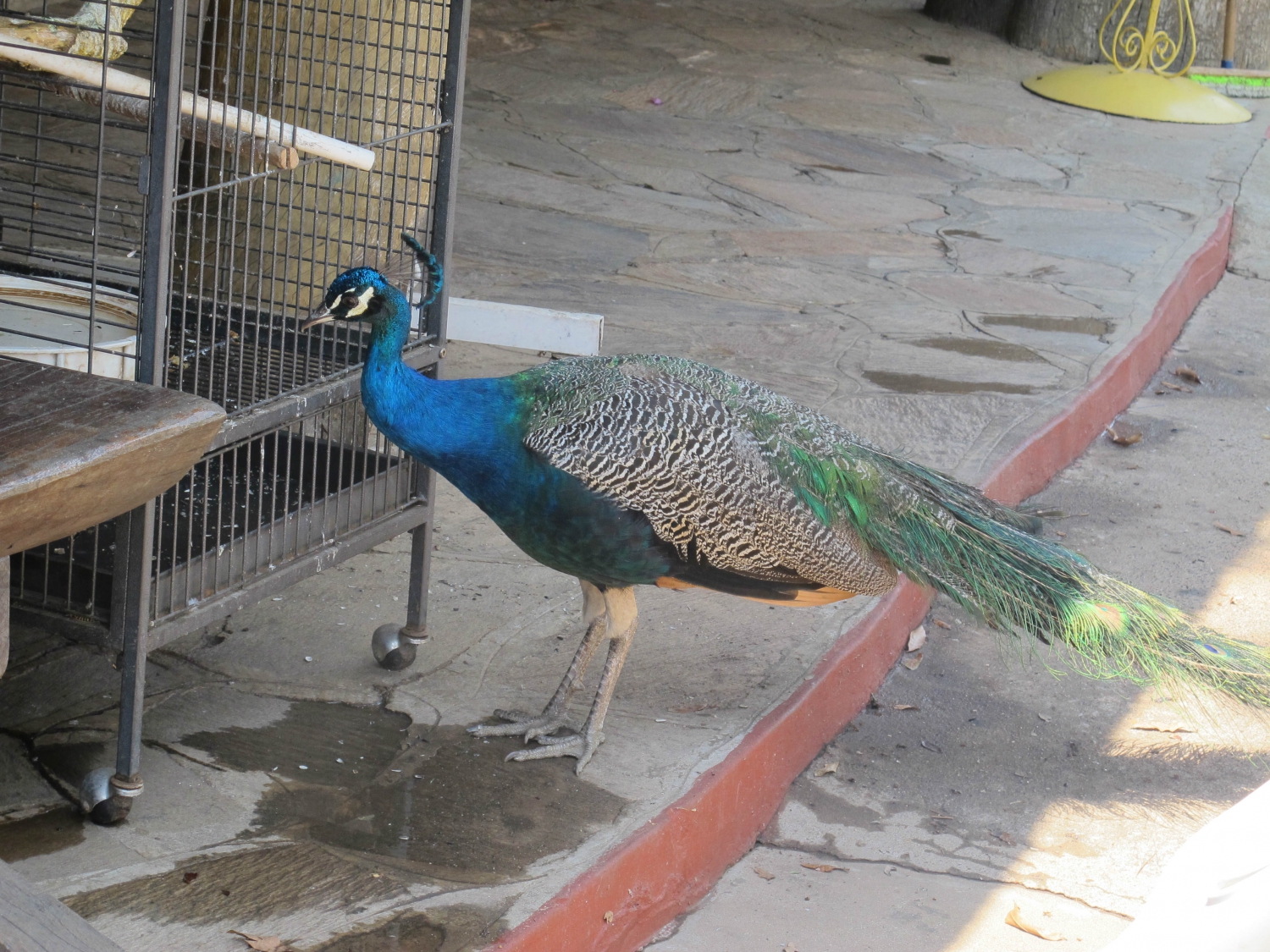 During the course of the tour, it is clear that there are many members of each particular species and when we say Eagle it's amazing to see the various subtypes which are actually found here in Zimbabwe, from the Brown Snake Eagle, the African Fish Eagle, Long Crested eagle to the Black Eagle. There are some birds whose subtypes are so varied vernacular languages tend to be limited and there is only one identifying name. It was very interesting to learn that there are many types of owls found in Zimbabwe, from really small ones to the Giant Eagle Owl.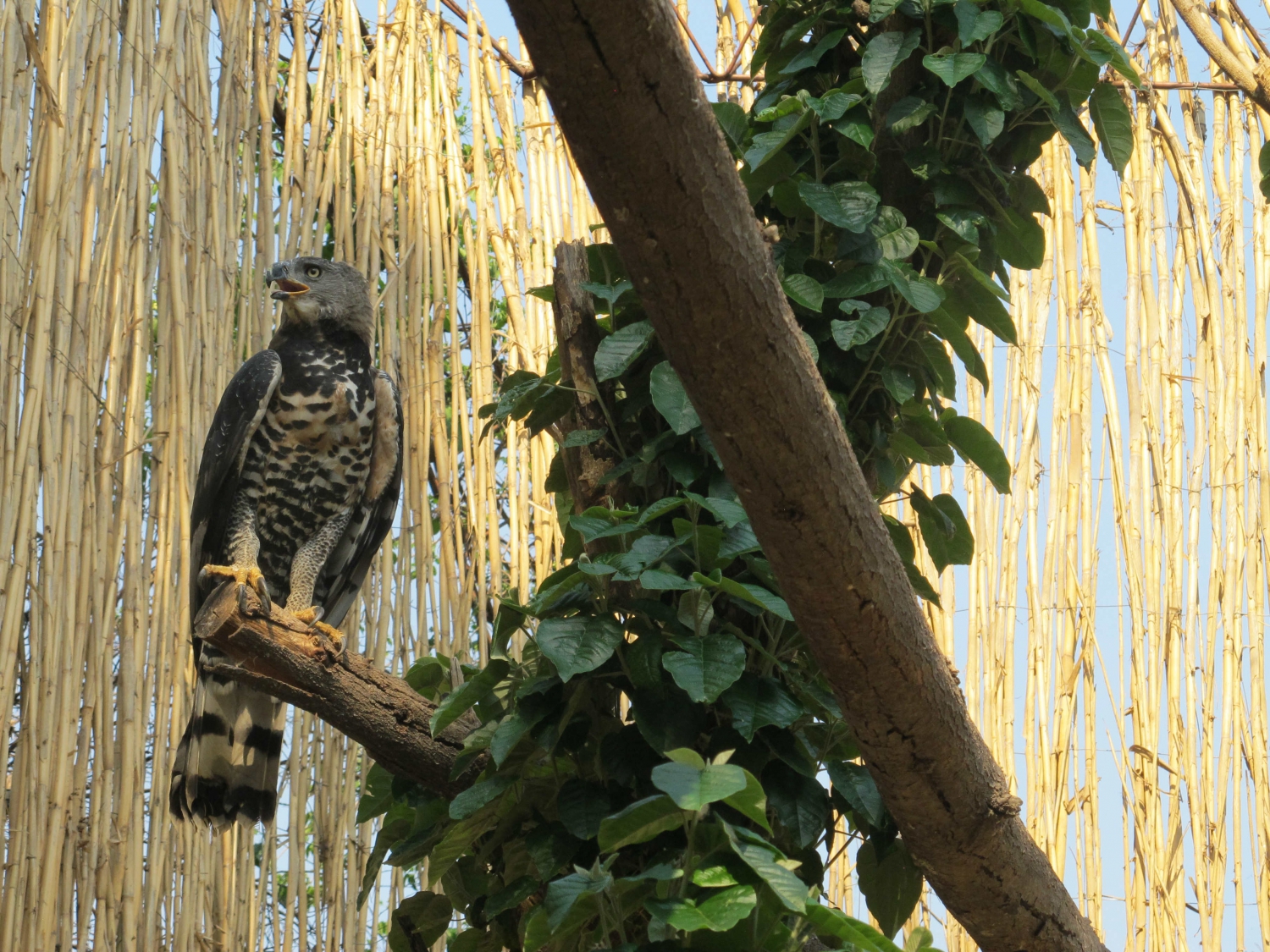 Some of the birds at the centre are rescues and they cannot be released into the wild because they do not fear people anymore. Others are termed 'malimprint' meaning they are too dangerous to be released as they will attack. Many of them have names and respond well to handlers and to visitors. One of the parrots called Kubi took a shine to one of us and seemed to scream and protest every time she walked away from her cage!
The birds are fed what they would typically eat in the wild and so they are happy and healthy, even the cages seem very homey and natural looking. A few of the birds we saw include; The English Pheasant, Fan-tailed Pigeon, Green-winged macaw, Lanner Falcon, Egyptian Geese, White-backed Vultures, Gabar Goshawk, Mallard Duck, Peacock, the Marsh Owl, Ground Hornbill and so on. Due to the sheer number of species, I cannot list all we managed to see but it was great fun to identify some familiar ones, remember some folk stories about certain birds and also the vernacular names our grandparents tried to teach us when we were younger.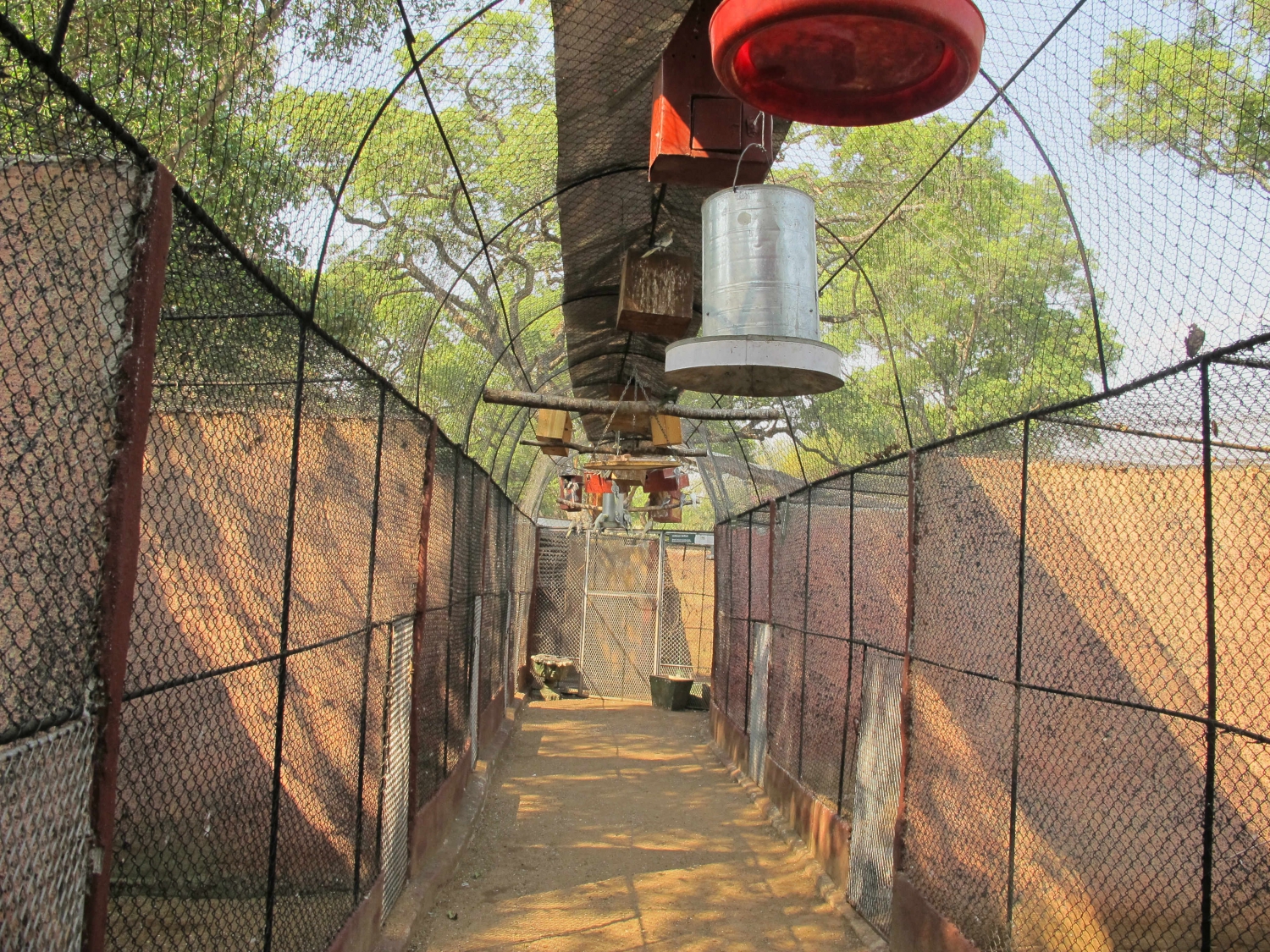 A visit to Kuimba Shiri will be very informative for old and young alike as you hear about the fascinating facts about birds, how we can be friendlier to them at home or in the wild and also learn about other fun facts about nature and the ecosystem. Visitors should carry sunhat, shades, good camera, a birding book, children may take a notebook or tablet to take notes. Kuimba Shiri is open 7 days a week.
Written by:
Vanessa Gambanga
PUBLISHED: Nov 1st 2017