My Top Ten Private Game Parks
Adventure Top 10
My Top 10 Private Game Parks/Places Of Interest Around Harare
Zimbabwe is savannah country which boasts of many unspoiled tracts of land which are protected. Some of these beautifully preserved areas fall under the National Parks and Wildlife Authority and others are privately owned estates. Several private game parks are playing a big part in the Conservation effort, by preserving wildlife, Rescue operations, Nature conservation and running Educational Centres for selected species among other projects.
These parks are open to the public and they are good places for day outings or camp weekends, Nature tours or wilderness excursions. Here is our pick of the main wilderness places of interest in Harare and its environs.
Umfurudzi Park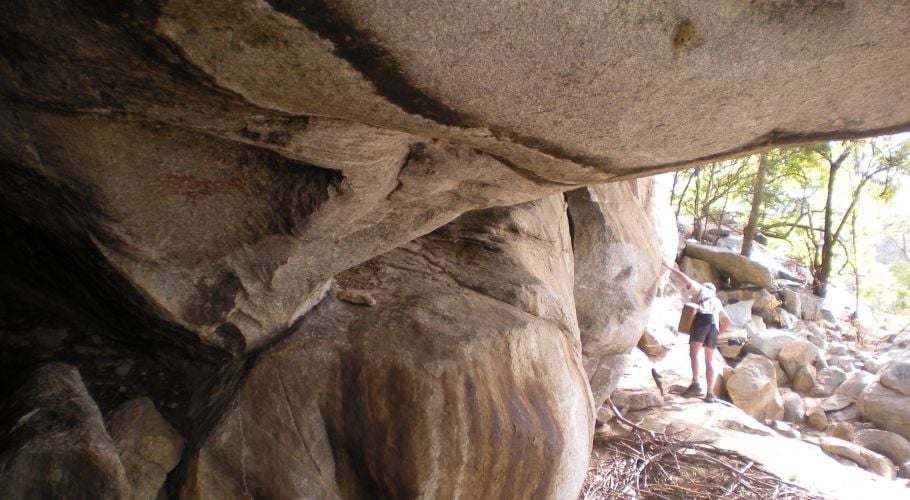 Umfurudzi Park is located in Madziwa in Mashonaland Central, approximately155 kilometres from Harare. It is a large park which was opened in 1981. Umfurudzi is home to several animal species such as Buffalo, antelope, and zebra. It boasts of a diverse environmental profile with granite outcrops, grassy plains which make distinct walking trails, Mopane woodland, and several small rivers run through it. Activities on offer include; Game drives, Nature walks, Camping, Fishing, Picnics, Swimming, Hiking and Elephant Interactions.
Hippo Pools Wilderness Camp
Hippo Pools is a private wildlife camp situated in the Umfurudzi Game Park. It is a nature unbound location with wide open space, clean air and picturesque views of the Mazowe River. There are several interesting leisure activities for children and adults and it is just a great place to go when you want to escape from it all.  Activities include Fishing, Biking, Nature walks, Birding, Game walks and Horse riding. Besides the animals in, the park there is much to see including, Bushman rock paintings, the Big Baobab tree and so on. For lunch and refreshments, there is a bar and restaurant open to guests. Visitors should note that there are National Park fees to be paid at the Park entrance.
Wild is Life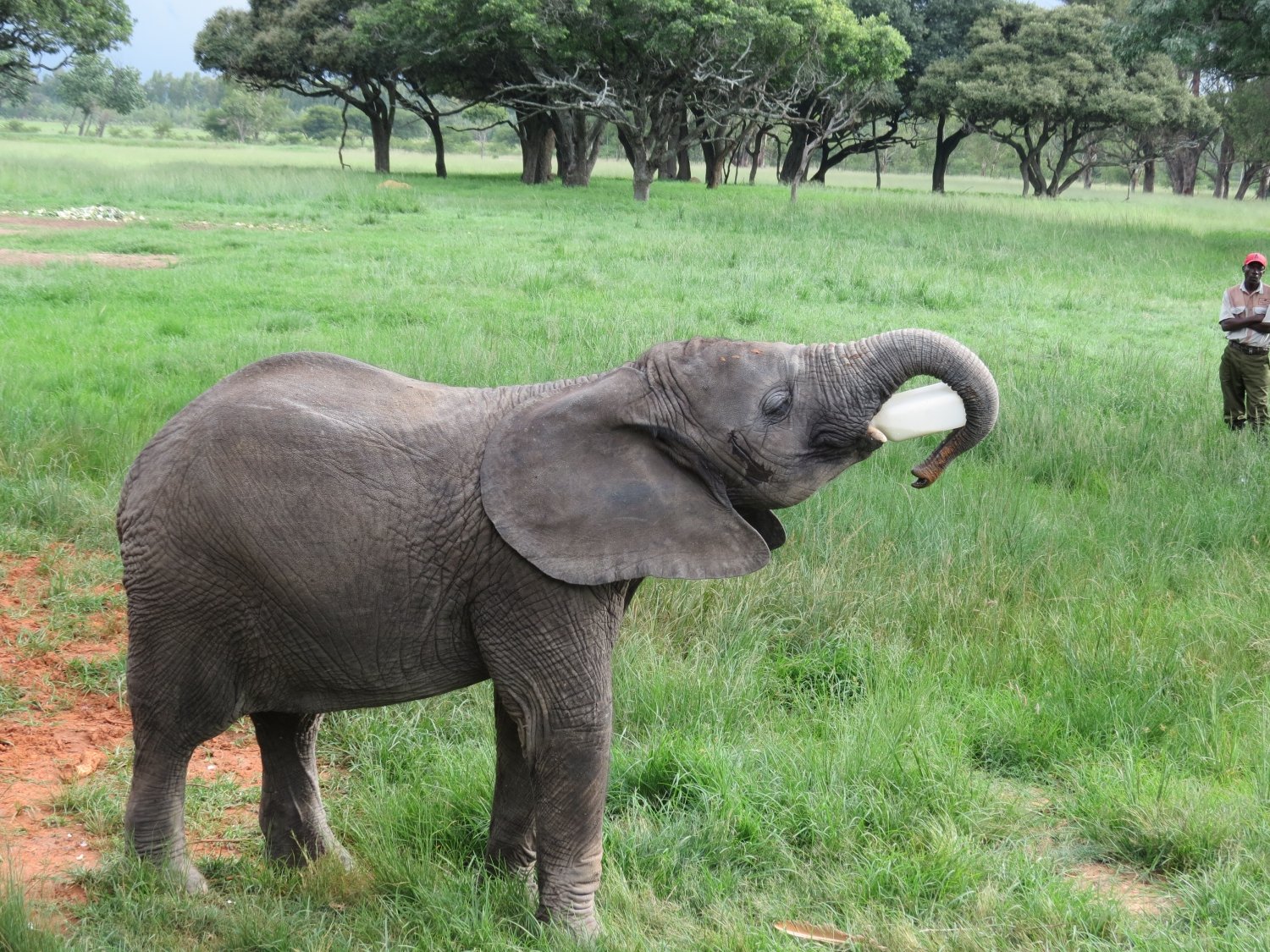 Wild is Life is an Animal Sanctuary which houses orphaned, abandoned and distressed wild animals that need a home. They have a rehabilitation programme which nurses the animals back to health and gives them a home, and in some cases finding similar 'feathered friends' for companionship. The Centre is well known for its Elephant Nursery (ZEN) but they have opened their doors to monkeys, giraffe, cheetahs, lions and other types of animals. Visitors to
Wild is Life
will have the opportunity to have close encounters with the animals, take a tour of the Sanctuary and later relax and take refreshments. It is a Non-profit organisation and guests can hear more about how to assist the trust in their work. An afternoon at Wild is Life will be eye-opening and is definitely great fun for young and old.
Imire Game Reserve
Imire Game Park is a Wildlife conservancy area that is coupled with Imire Lodge and Bush Camp. It is a lovely location for a weeken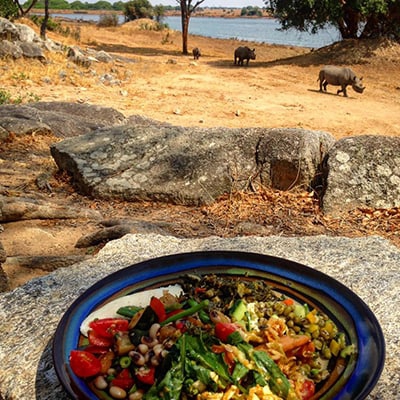 d in the heart of nature, where you can enjoy some peace.
Imire
 is located just over one hundred kilometres outside Harare, therefore, it is perfect for day trips with the family. Imire offers accommodation on a self-catering or full board basis. They have the capacity for groups as well and the rates for overnighters include a few activities.  A day trip pass includes; a game drive, lunch and refreshments.  Animals to look out for in the park are rhinos, zebra, lions and elephants. Their exciting activities include horseback safari, Fishing, Walk with rhinos, cave exploring, bird watching and nature walks.
Kuimba Shiri
Kuimba Shiri is a Private Bird Park that is located within the Lake Chivero Recreational Park. The only park of its kind, (in Zimbabwe) Kuimba Shiri is the perfect place for birders to visit and see some rare species and enjoy a relaxing yet informative day outing. Some birds that have been sighted include; Falcons, swallows, weavers etc. A day visit is suitable for the whole family as there is room for the children to play.
Visitors to the park can choose from the variety of activities on offer such as Fishing, boating, game viewing and Horse riding. The park offers accommodation facilities in the form of chalets and a campsite which is ideal for school groups or clubs. They also have a small conference centre which can accommodate up to 20 people. On a day trip, guests can sit down to some lunch at the Admiral's Cabin Restaurant.
Lion Park and Snake World
The Lion Park and snake World or Lion and Cheetah Park as it is commonly known is a popular park which has been open for over 20 years. The park comprises a Lion enclosure a Snake section and a game park which can be accessed from private vehicles. Visitors can drive through the park to see the wildlife which lives uncaged in the park. The park is open daily including Holidays. There is a kiosk which sells snacks, drinks and fast food but guests are welcome to have picnics or barbeques.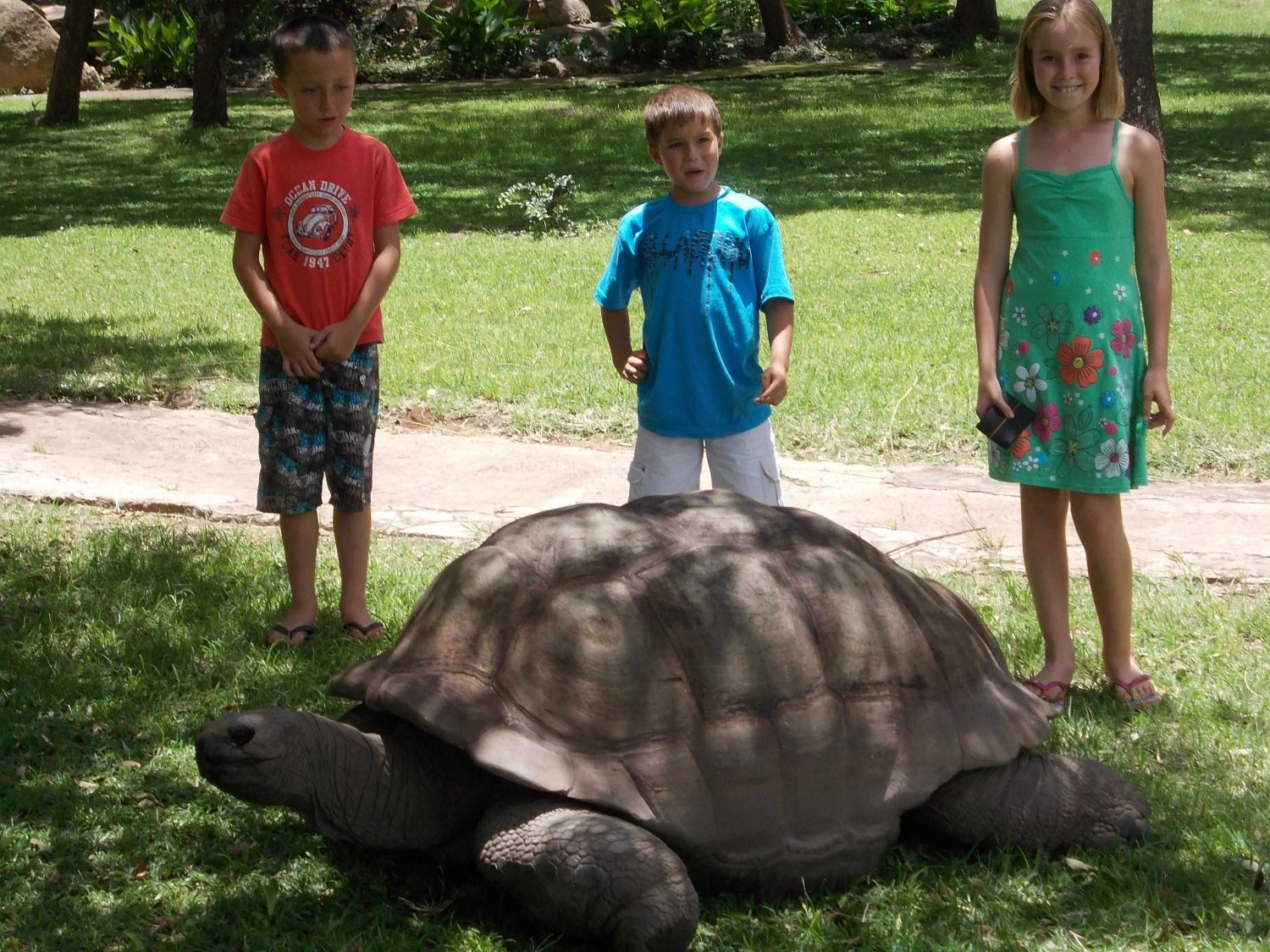 Twala Trust Animal Sanctuary
Twala Animal Sanctuary is located in the Goromonzi area, just an hour's drive from the capital. It is a private property which focuses on animal rehabilitation. Twala is a home to a variety of animals that were rescued from one misfortune or another. Some of the animals housed at
Twala
are; cats, donkeys, squirrels, lions, birds, monkeys, antelope and so forth. After rehabilitation, some of the wild animals are released back into the wild. The animals dwell in various enclosures but many of them have managed to bond and play together like a big happy family. Visitors should expect some friendly ones who freely mingle with humans.  There is a picnic area where guests can enjoy the afternoon. Bookings are essential for a visit to the sanctuary and the number of visitors is limited for the sake of the animals.
Bally Vaughan
Bally Vaughan Bird and Game Sanctuary is a game ranch and animal rescue centre. The centre is situated around 23 kilometres outside of Harare along the Shamva Road. It has operated as a conservation and rehabilitation centre since the 90's. It is more than just a place where people can visit to view animals as Mwanga Lodge is a fully fledged retreat which offers bed and board for those who would like to stay longer. 
Bally Vaughan
has extremely affordable gate fees and it's perfect for school trips or group retreats. It is open for day visitors who can enjoy guided game drives, lunch and refreshments. They can also host small events such as Birthday parties. Visitors are free to bring their own picnic baskets or have braais. Other leisure activities at Bally Vaughan are canoeing, elephant rides, close encounters with the animals when guests can feed the predators.
Chengeta & Pamuzinda Safari Lodges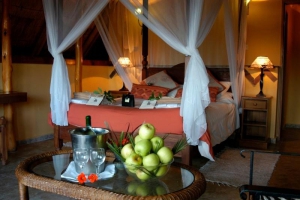 Chengeta and Pamuzinda Safari Lodges are luxury lodges located over 70 kilometres from Harare on the Bulawayo Road. A part of the Dunhu Ramambo group, these two lodges are uniquely placed in this bush setting which makes them appealing to many. They both provide accommodation facilities as well as banqueting for conferences and weddings. The lodges have all the makings of urban luxury, with features like a Jacuzzi, Satellite television, luxury rooms and modern bathrooms. 
They make it on our list as they also make great places for a day trip with family or loved ones. A time to take in some fresh air, appreciate wilderness beauty in the flora and fauna as well as take part in some fun activities. The activities to look out for are – Elephant Interaction, Horseback safari, Lion Encounters, Fishing, Clay Pigeon Shooting, Canoeing, game drives and Nature walks. There is so much to do for the young and old and the day visitors can enjoy a great lunch at the lodge and recharge before more activities later in the day.
Mbizi Game Park
Mbizi Game Lodge is a comfortable home away from home that is nestled in a wilderness paradise. The lodge is an old farmhouse converted to accommodate nature lovers who want to spend the day enjoying the outdoors and then spend the night. The park has a number of different animals such as zebra, kudu, warthog and giraffe. Besides game viewing, there are several outdoor pastimes for relaxation at Mbizi. These are; Fishing, Picnicking, Horseback safari, Bush walks, (including exploration of old ruins and cave paintings) and Canoeing. Over-nighters can choose to stay at the lodge where rates include all meals or the self-catering section, the bush cottages.
This list is by no means exhaustive and each park has its own unique qualities. We encourage our readers to go explore for themselves but most importantly to enjoy!