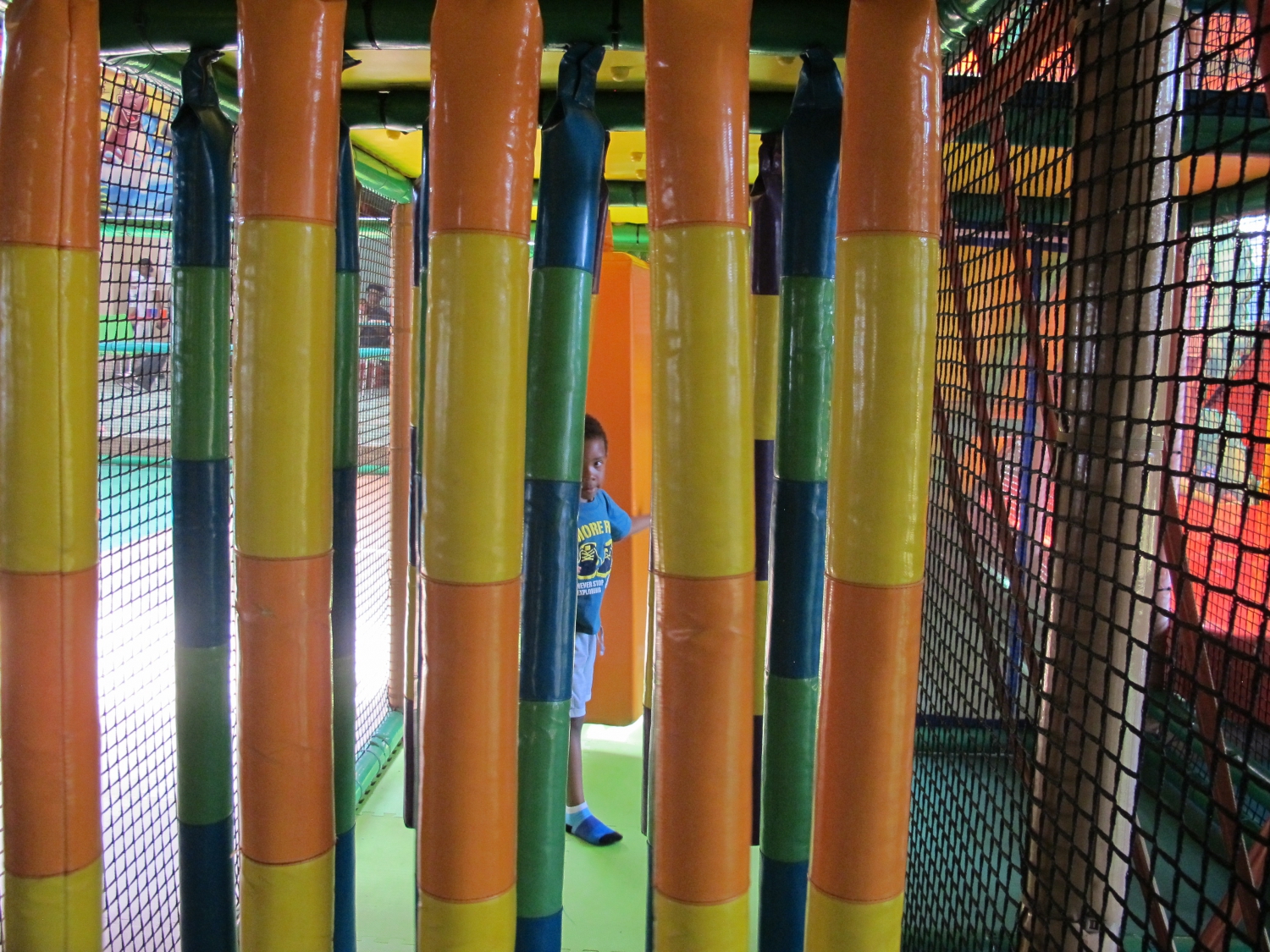 A Day At Tamba Tamba - The Place To Play
Zimbabwe
Summer weekends are best spent seeking refreshing outdoor leisure. A recent visit to
Tamba-Tamba
was one such opportunity. I got to spend time with a friend and her son enjoyed this treat as well. We visited on a Saturday afternoon and arrived shortly after lunch.
The visit was a first for the three of us and we were pleased to hear that adults and childminders do not pay an admission fee, only the children who actually use the facilities. The cover charge is pegged at a very reasonable $7 per head. One of their prerequisites is stockinged feet for the play area, socks are available on sale in case you forget them at home
For Hygiene purposes, all children and childminders should have socks before stepping onto the play area. Tamba-Tamba is very big on hygiene as evidenced by the clean ablution facilities, a baby change area as well as Sani-wipes dispenser located close to the serving point.
Tamba Tamba is very popular with young working parents and weekends are peak times so when we arrived there was a sizeable number of children already having fun, while adults were sitting by the refreshment bays. There is adequate signage at the entrance area but if there is any shadow of a doubt the sound of shrieks of mirth and infants' laughter say you are in the right place.
The Play centre comprises 2 sections, one for older children which has various softball pits, slides, jungle gyms, softball Shooting machines, a Mini Zipline of sorts and so forth. Then a Tiny tots section for toddlers, which has the cutest giant doll houses, smaller slides and merry-go-round.
There was a party being hosted that afternoon. A private function which had an intimate group of 5 ladies whose children were in the thick of things by the time we arrived, as the adults were chitchatting by themselves. Seems like having your child's party at this venue is a great idea. You do not have to worry about cleaning up after, or breakage of priceless heirlooms and most importantly the place has plenty of colour already so zero decorating. Not forgetting the very appreciative birthday girl or boy and pals who will have plenty of happy memories.
We decided to order our food before going to try out the rides. The kitchen serves a variety of simple hot meals such as chicken, chips, pizza, sausages and burgers. They also serve salads, cakes, wraps and toasted sandwiches. They have hot and cold beverages, candy, yoghurt and Ice cream. From the wide array, we settled for pizza and fries. The food is reasonably priced and it was served hot.
After our meal, we had to coax our little one to go to the play area. Now my son is in his teens so I had forgotten how shy children can be and some things just do not go as planned. He finally agreed to give the Big slippery slide a try only if mum would hold his hand. I thought I would be the cool aunty who would watch and cheer from the sidelines but in the end, I tagged along and yes out the window went my dignity!
After a goofy start, it was great fun after all and we captured the moments on video and took several pictures. A tip I would hasten to add here is to dress your children in cool long-sleeved clothing and pants/trousers. This protects the skin from friction burn as they play on the slides.
Twenty minutes later little Zuriel had gained a little confidence and he even made a new friend so we could relax as he joined the others in the playpens. We could sit and relax like the other parents and guardians. Tamba-Tamba is an Alcohol-free zone so while the kids play parents can sit and chat, enjoy some refreshments or doodle on their phones but keeping a watchful eye as much as possible. There are staff members who supervise the children and a maid service is available for an extra fee but they strongly discourage its abuse.
When you decide to call it a day (Be prepared for some resistance!) and if there is time left, why not take your little prince or princess to the Hair Salon located at the back, Kutz & Kurlies. This specialist salon offers services like; Haircuts, Plaiting, braiding, shampoo and conditioning. After 3 hours and several passionate pleas for 'One more go Mommy,' we visited the salon/Barber before heading home.
Written by:
Vanessa Gambanga
PUBLISHED: Oct 5th 2017