The A To Z Of Safari In Zimbabwe
Zimbabwe
Zimbabwe is a safari country, a land with wide-open spaces, significant wildlife wealth as well as a great climate which makes it a very attractive destination. It is a great place for locals and foreigners to visit for outdoor experiences, wildlife encounters and eye-opening vacations. Here is an A-Z snapshot of what to expect on safari in Zimbabwe.
- Antelope
There are many species of plains game found in the country and antelope constitute a big portion. Some of the antelope species found in the country are Impala, Kudu, Eland, Water Buck as well as the uncommon ones the Nyala and Roan antelope.
- Bee Eater
There are about six varieties of the Bee Eater found in the country, one of them being the Southern Carmine Bee Eater.
Read more
about the Birding locations across the country.
- Camera
The Camera is the most essential carry on when you are on safari. Nowadays smartphones are equipped with very good cameras but a quality camera used correctly is still the way to go. Zimbabwe is a great destination for Photographic safaris.
- Dining
The wining and dining component of the safari experience will definitely leave a heart impression. Dining takes various unique forms during a safari; such as a Bush Dinner or Braai Dinner. Memorable dining experiences when you are on safari also include the evening's entertainment which may include traditional dancing or a
drum show
performed by locals. The only thing that can beat reading about this is to experience it for yourself!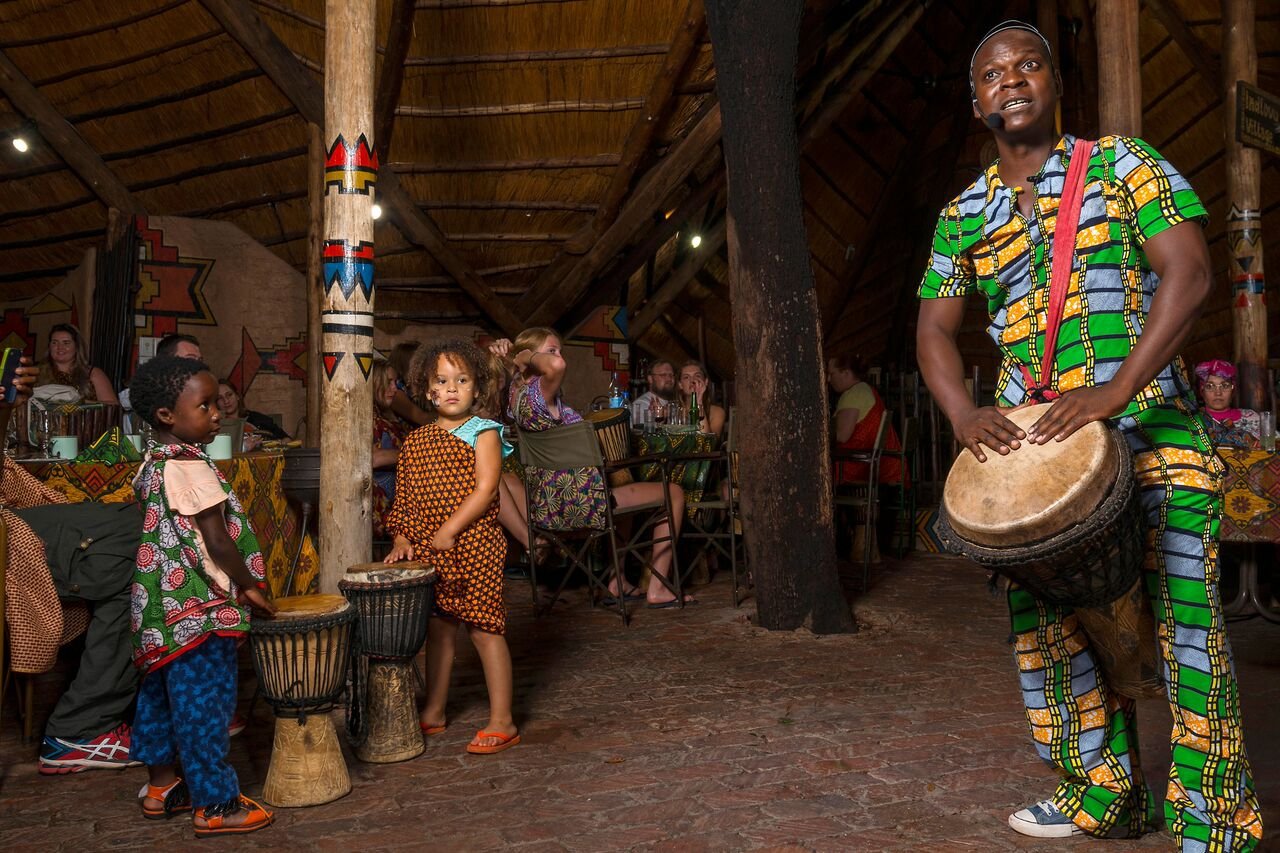 - Elephant
The elephant is one of the big five safari animals. See these impressive creatures up close in most of our National Parks. Visitors can see very large herds at
Gonarezhou
and
Hwange
.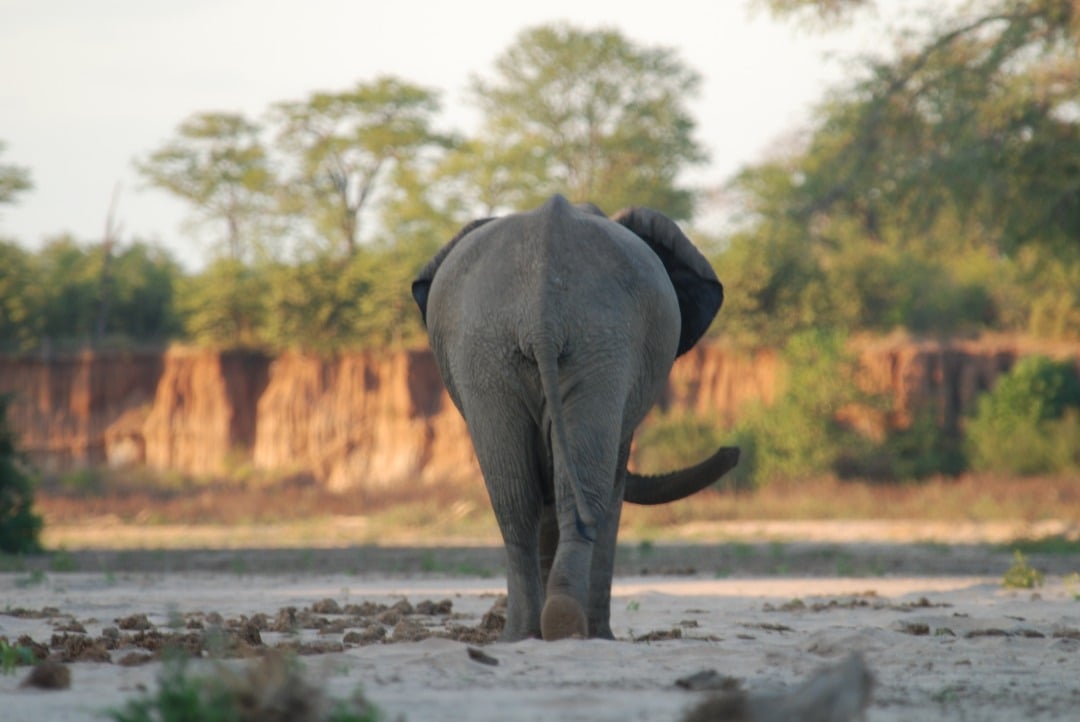 - Fishing
Fishing is one of the many outdoor leisure pursuits to look forward to when you are on safari in Zimbabwe. Whether you are a seasoned fisherman or you just want to give it a go it is a great way to relax and enjoy the beauty of the river and its surroundings. You can make it all about Fishing and sign up for a fishing Safari at
Jecha Point
.
- Game viewing
Safari is all about the game, and there is a lot to see. Some of the animals to look forward to including, Buffalos, Zebra, Giraffe, Impala, Rhino, Elephants, Warthogs, Monkeys and so on.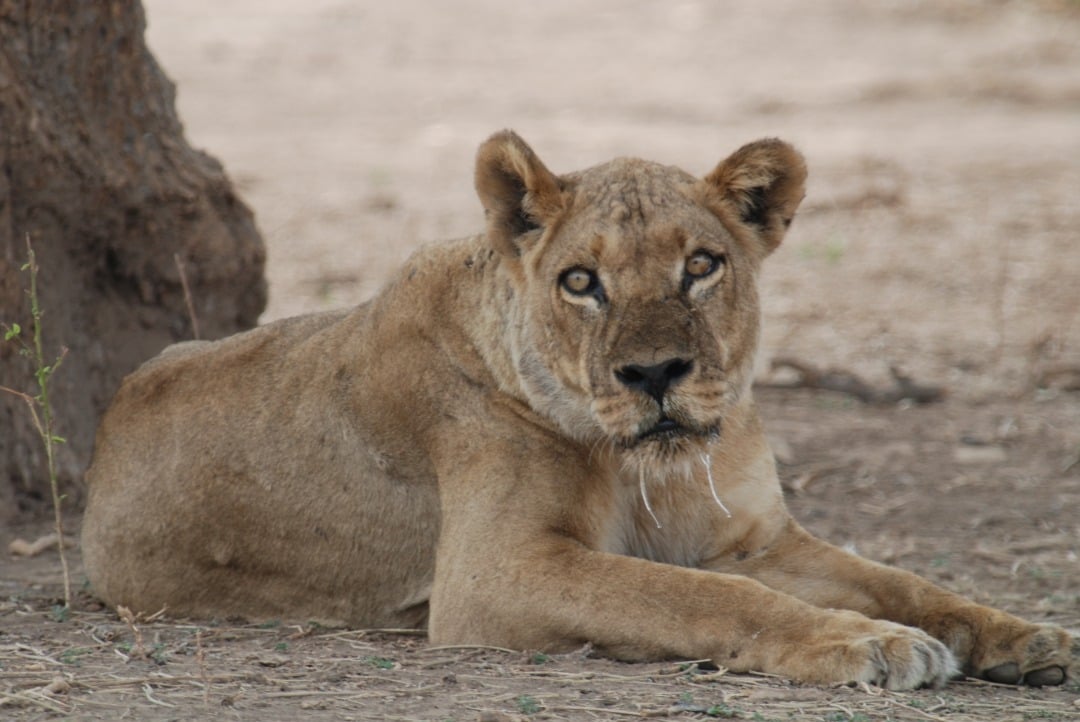 - Hwange
Hwange is probably the best Wildlife (safari) area in Zimbabwe. Visit the
largest National Park
and see for yourself.
- Insect repellent
Unfortunately, mosquitoes are some of the creatures found in Zimbabwe. Visitors are advised to carry their own mosquito repellent as a precaution against bites. However, most hotels and safari camps provide some complimentary repellent lotion to guests. Mosquitoes can be a menace in low lying areas and areas with high temperatures.
- Jungle hat
Find out what to wear and what to bring on your safari in this Practical Guide.
- Kingfisher
Kingfishers are birds found in the region.
- Little 5
The Little 5 are smaller animals found in Safari areas. Don't forget to look down every now and then; there are some cool little creatures in Zimbabwe too. Be sure to ask your Guide for more information. 'Africa's little five safari animals include the elephant shrew, ant lion, rhinoceros beetle, buffalo weaver and the leopard tortoise' - Wikipedia
- Mopane Tree
If you read about the vegetation profile of Zimbabwe you will come across the terms savanna grassland and Mopani Woodland several times. The Mopani tree is a tree that is found in hot, dry, low lying areas. The tree is well known because it is home to the Mopani Worm (Macimbi/madora), a worm that is considered a delicacy by locals.
- Nature walks
A safari walk is a good form of exercise and it will give your guide the opportunity to point out smaller creatures, animal tracks or give a short talk on the geology of a place. Nature walks in the early hours of the day are a good chance to look out for birds as well.
- Owls
Some of the birds to look out for include owls, you just might be lucky to spot one if you go out on Night game drives. Some of the Owl species include The African Grass Owl, Marsh Owl and the Spotted Eagle Owl.
- Pangolin
There are quite a number of unique animals you can come across while on safari. Pangolin is one of them. This shy animal is a protected species in Zimbabwe, read more about this anteater here.
- Quiet
Sometimes you have to be really quiet and perfectly still when you are in the wild. This enables you to get a good view of a Giraffe family crossing ahead, Birds perched on a tree or some other National Geographic moments unfold right before your eyes. Be sure to look out for signals from your guide, they usually have a keen eye and will tell you where to look or point your camera. For an opportunity to unobtrusively look at wildlife visit
The Hide Hwange
, a safari camp which is strategically located close to a water hole and has a discreet location where guests can view different animals as they come to drink.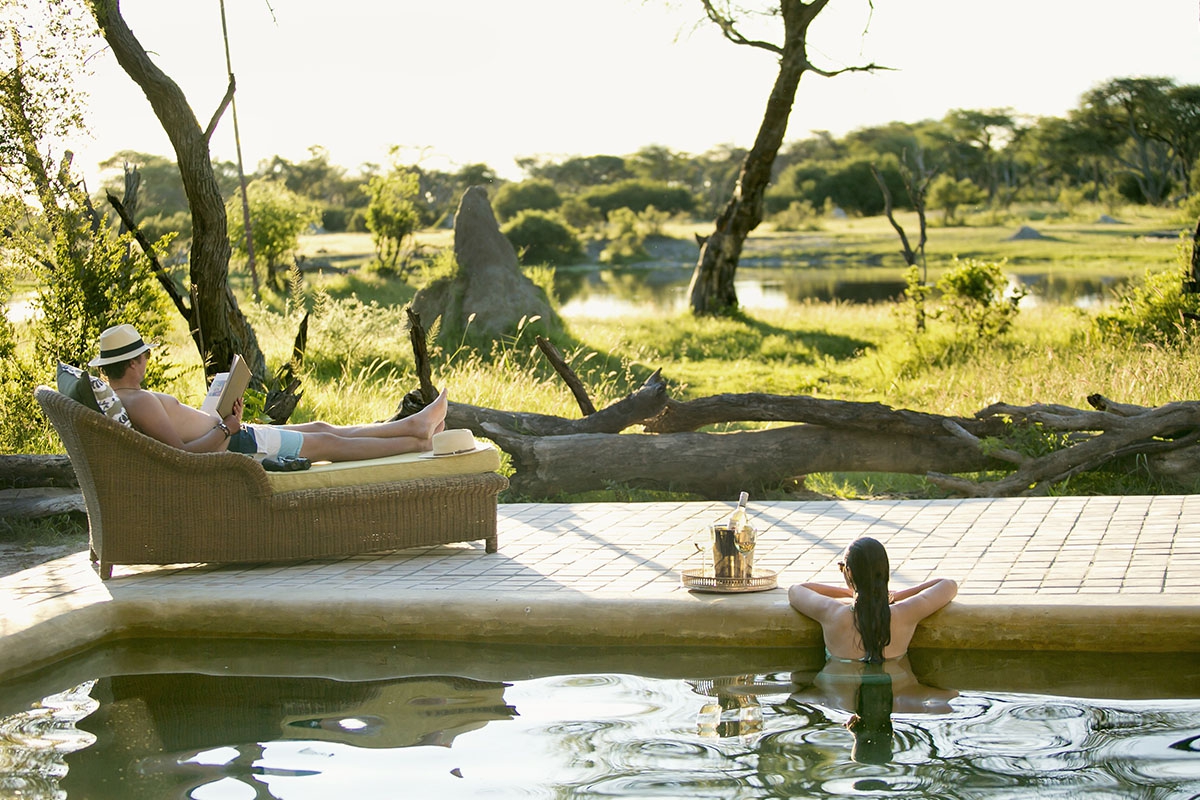 - Rhino
The rhinoceros is another Big 5 Animal which is found in the Matobo National Park. There are not many found in the country, it is, in fact, an endangered animal. Rhino trekking is one of the interesting things you can do in the National park.
- Sunset & sundowners
There is nothing quite like a sunset in a safari setting, with gorgeous backdrops, and beautiful sounds around you. Top it off with some sundowners and you have yourself a taste of paradise.
- Turaco
Another type of bird which can be found in Zimbabwe. Some of the species to look out for are the Livingstone Turaco, Schawlow's Turaco.
- Umbrella Drinks
A cold drink is a perfect way to round off an eventful day and we are so glad that you can enjoy your drink of choice all the way in Mana Pools or from a
luxury camp in Kariba
. On safari you can sit back and enjoy your favourite; Cocktails, a frosty glass of Zambezi Lager, imported wines or whiskey. Cheers to your next safari!
- Vultures
The vulture is a scavenger bird, this means it is known for feasting on decaying flesh, usually the leftovers of large carnivores. It is quite an interesting sight to watch them in action.
- Woodland
Woodland is a common vegetation profile in the country. The Miombo woodland is most prevalent in the western and central parts.
- Y
- Zambezi River
The Zambezi is the longest river in Zimbabwe and probably the most pivotal.
The River
supports thousands of people and animals along its course and this includes the fauna of this country. The Zambezi is the main water source in the northern belt of the country where it is the focal point of tourist facilities, fishing safaris, canoeing safaris and so on.