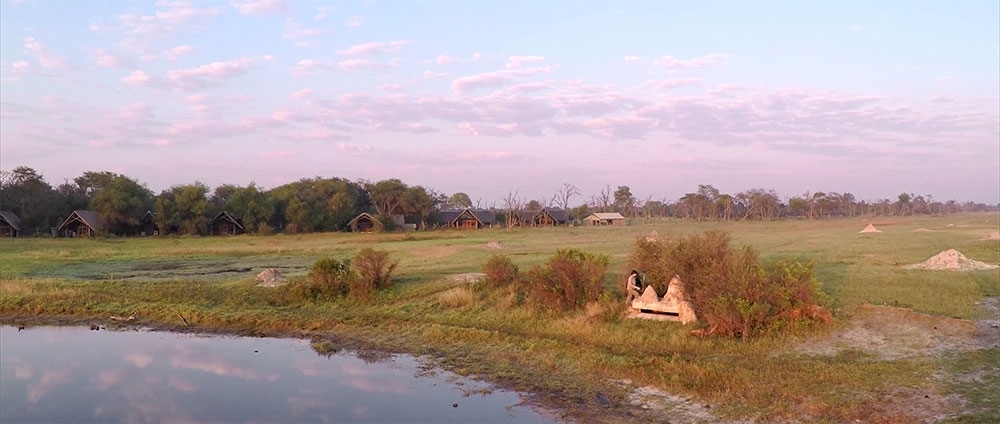 The Waterhole Hideaway at the Hide
Zimbabwe
For the most prevalent of safari goers to those who have never experienced one before, it is generally known that a waterhole is the prime location to scout for wildlife. If you are patient enough, you're almost guaranteed to see the "local" animals swing by for their daily happy hour or bath time ritual. Just like us humans, they get thirsty and need to rinse off every now and again!
Lucky for the guests at
The Hide
Safari Camp, the waterhole is close by and always a popular place to be for the buffalo and elephant herds, and even the busy birds. But what makes this game viewing opportunity totally unique is
your
invisibility to the animals.
"Hides" are underground safe rooms usually disguised as a termite mound where you're able to quietly tuck away and observe the animals without being observed by them in return. When you hideaway close enough to a waterhole, you get the rare opportunity to get exceptionally close to wildlife as they flock down for a drink, without bothering them at all. It's a very personal safari experience and a
special tradition
at The Hide which guests continue to rave about.
Here are 4 reasons why everyone loves spending time at one of Hwange's greatest "hides" while on safari:
1. Unparallel photo opportunities
Because the hideaway provides a hidden game viewing experience, you have the chance to capture entirely natural animal behaviour in your photo sessions, which translates to top notch photographs and memories.
2. Underground wine cellar
Wine and wildlife definitely go hand and hand and The Hide's underground tunnel that leads to the
wine cellar
takes this to a wonderful, new level. Choose your favourite white or red and wait for the buffalo, elephant, and zebra to stream in or for the birds to chime in with their choir-like song.
3. Peacefulness
Ditching the safari crowds on a game drive for time at a small hideout is really peaceful. Let your mind wander, pick up a book to read, sketch a picture, or journal about your safari experience – the choice is ultimately yours.
4. Front row seat to an un-staged theatre production
The view from a hide is much like a stage at a theatre, only with a cast and script that can change at any moment. There's always something to watch, no matter how big or small, if you take the time to take it all in.
There's always the risk you may be late for dinner because of the herds of elephant that surround you, but that's a risk most are willing to take when soaking up the uniqueness of
The Hide's
waterhole hideaway.
Written by:
Jules Retzlaff
PUBLISHED: Aug 30th 2017