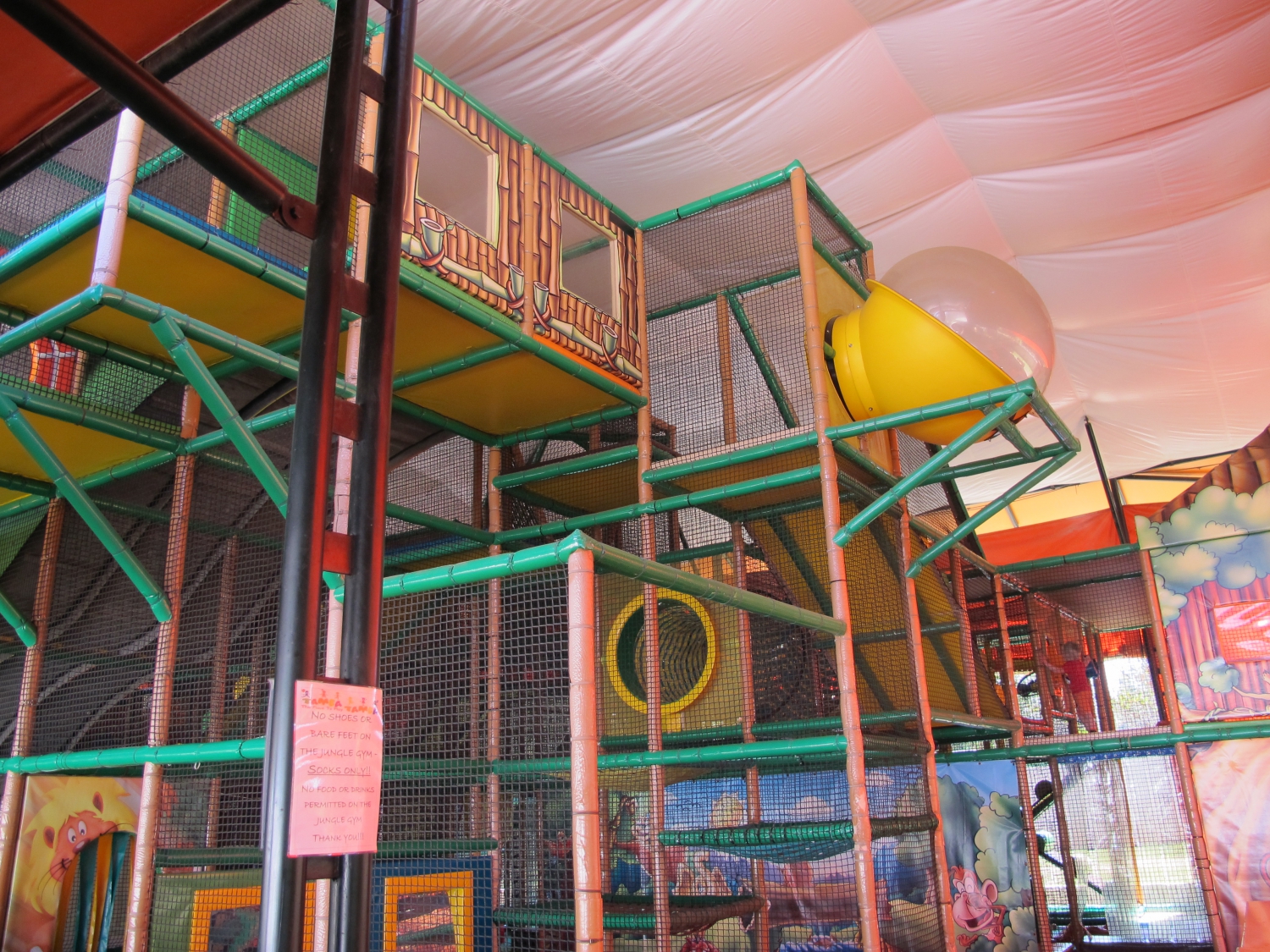 Top 6 Child Friendly Restaurants And Leisure Centres - Harare
Zimbabwe
Harare offers several pleasant garden restaurants which are suitable for the whole family. While adults eat and enjoy their meal, it's a comfort to know the little ones are occupied and enjoying themselves. Here is our list of the Top 6 Child-Friendly family restaurants and Leisure Centres. Here listed in no ranking order.
St Elmo's Belgravia
This pizzeria restaurant came to this spacious home about 2 years ago and the Children's play place became one of its major strengths. Far from the hustle and bustle that is common with major shopping centre
St Elmo's
is well placed and has ample parking. The play centre is Indoors. All meals are reasonably priced and many children love pizza, it also offers kiddies meals. This restaurant has a sister branch at Sam Levy's Village which has a similar model.
Nando's - Pomona Food Court
The Pomona Food Court is home to all the Simbisa (ex Innscor) Fast food brands.It is spacious and usually busy during the weekends. It is open 7 Days a week all year round. The restaurant of note at the complex is
Nando's
, which offers Portuguese flame-grilled chicken. It is suitable for both casual and semi-formal meals. The food court's Play centre is outdoors and there is a small video arcade indoors as well which is popular with the older children. They usually have a hostess who looks after the younger children and keeps order with the older ones.
Spring Fever – Chisi Walk Chisipite
Spring Fever Restaurant
is located at Chisi Walk in Chisipite, a small gated shopping complex. It offers breakfast, lunch, and dinner and may be used exclusively as a small functions venue. The play area is outdoors, with a jungle gym, swings and slides.
Queen of Hearts – Enterprise Road
Queen of Hearts
is not a restaurant but a café which offers sweet and savoury food; it has a great variety of eats for brunc
h, lunch or dinner. Their offerings include wood-fired pizza, tandoor meals, gourmet hamburgers, baked goods, and desserts. Their increasingly popular Sushi Bar sets them apart from the rest.
There is a bar on the premises as well (the Horse Box Bar) and this venue is quite popular for lively evening entertainment which includes various exciting music acts. The café is an outdoor space and the outdoor play area has swings, jumping castle and more for the kids. It is advisable to book.
Kingfisher Animal Farm
Kingfisher
is a great summer venue with no space limitation and offers a trampoline for the children, swings, canoeing, fishing, and space for ball games. There is a restaurant which serves light meals, snacks and refreshments. Guests are welcome to bring their own picnic baskets and spread out on the lawn. They also have a Braai facility.
Tamba–Tamba Highlands
Tamba-Tamba
is another popular leisure centre where the whole family can relax. It is also a great party place. It is an all-weather indoor venue which provides various slides, playpens, and games. Their play areas also have a Toddlers section. There is a café which offers great food for adults. The menu includes Cakes, Hot Chocolate, Lattes, Cool drinks, chips, sandwiches, salads and much more. However, it is an alcohol-free zone.
Written by:
Vanessa Gambanga
PUBLISHED: Sep 26th 2017