Top B 'n' B and Guesthouses In Harare
Zimbabwe
Here is our pick of the best guest houses and B n B's in Zimbabwe's bustling capital Harare. These ten were cherry-picked and rated the best in terms of quality amenities, hospitality standards, location and value for money.
York Lodge
York Lodge
is located in Newlands, which is just 15 minutes from the airport and about ten minutes from the city centre. It boasts of eight beautifully appointed suites equipped with all modern conveniences. York lodge has the following facilities – bar, lounge, small library, fitness facilities (tennis court, basic gym equipment) and a swimming pool. Read more about York Lodge.
Greystone Lodge
Greystone Lodge is a relative newcomer but has already excelled in service provision and boasts of pristine facilities. These include – four double rooms with a well-equipped kitchenette and three 2- bedroomed units with a small lounge and kitchen. All rooms have a small private verandah which opens out to the garden. Every room is air-conditioned and also comes with a digital safe for guests to store their valuables. There is a gazebo area where breakfast is served and is also where the bar is located.
Number Eighteen
Number eighteen is an elegant guest lodge which is eco-friendly and well placed (it is located in a serene part of the city within easy access to shopping centres). It has 5 tastefully decorated ensuite bedrooms and the following guest facilities a private patio for each guest room, swimming pool, impressive garden and so on. Find out more about Number eighteen here.
Casa Kadiki
Casa Kadiki Bed & Breakfast
is conveniently situated within the Chisi Walk Shopping Complex which offers a restaurant, hair salon among other outlets. Casa Kadiki is within a walking distance from the Chisipite Shopping Centre which offers a wide range of shops, a supermarket and banks. It is also close to many great restaurants and take-aways.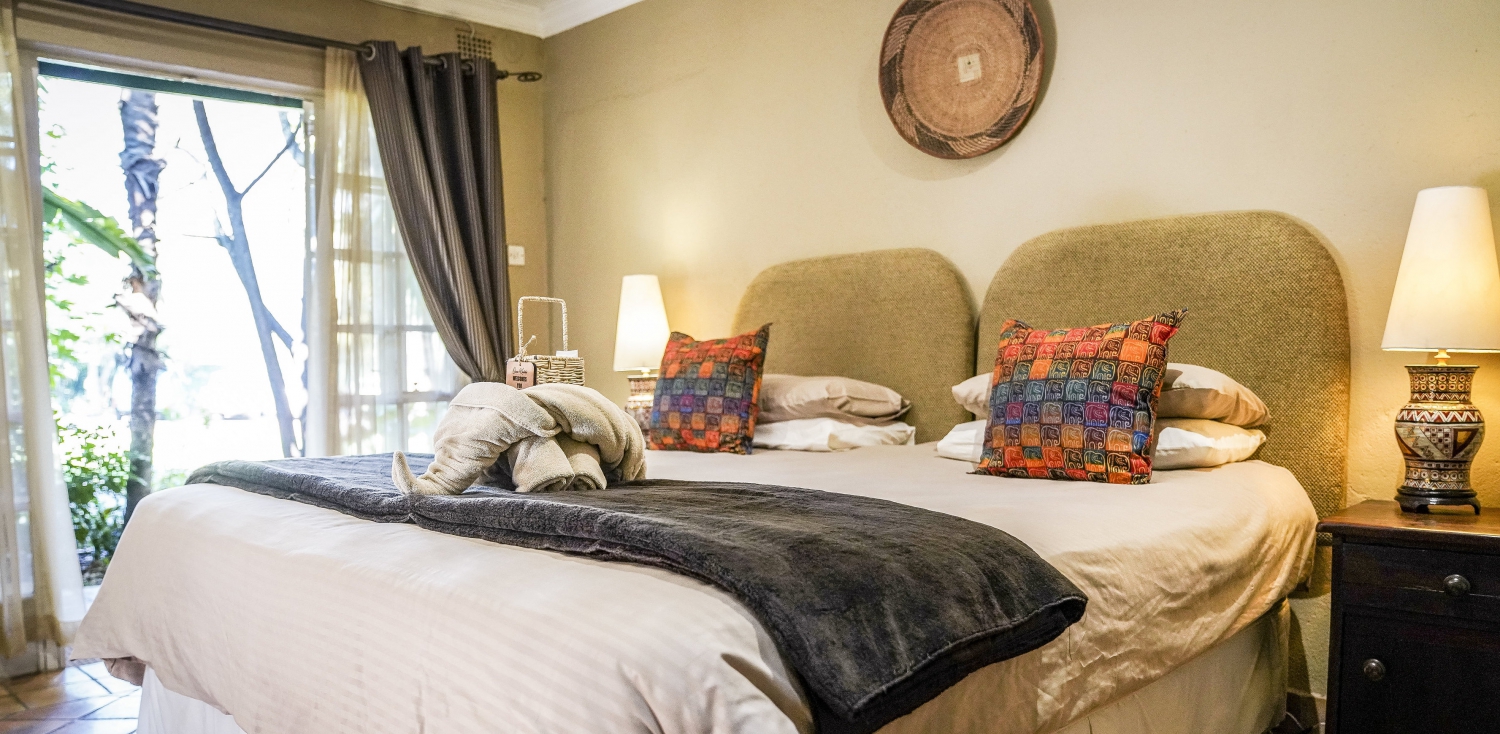 Highlands House
Highlands House
is an elegant boutique guest lodge situated in the leafy suburb of Highlands Harare. It offers eight luxury rooms, beautifully decorated all with en-suite bathrooms. Highlands House is a peaceful place which offers scrumptious breakfast, a secure environment and other great amenities like tranquil gardens and a sparkling pool.
Palm Villa
Palm villa offers four double rooms each with en-suite bathroom. Rooms are available for long-stay guests as well. Guests are offered a full English buffet breakfast which is served in the onsite restaurant. The Palm Villa has an excellent garden making it a lovely place to relax with friends or host private functions.
Pakanaka
Pakanaka Lodge is a modern exquisitely furnished private Lodge which offers a secure and serene environment. Nestled in the heart of Highlands, Harare Pakanaka is within easy access to the City Centre and shopping complexes. The Lodge comprises ten stylish rooms which overlook a well-manicured garden with palm trees and indigenous trees. The lodge aptly reflects the Zimbabwean culture and offers world-class hospitality experience. Pakanaka is also equipped with all modern conveniences to ensure guests are comfortable.
Willow Lodge
Willow Lodge
is a cosy Bed and Breakfast that offers exceptional standards all around. Everything from the service, facilities and meals are designed to give you good value for your money. Willow lodge boasts of spacious tastefully decorated double rooms, garden rooms, family rooms and suites. All rooms are air-conditioned and come with flat-screen televisions, tea & coffee stations, free wifi and ensuite bathrooms.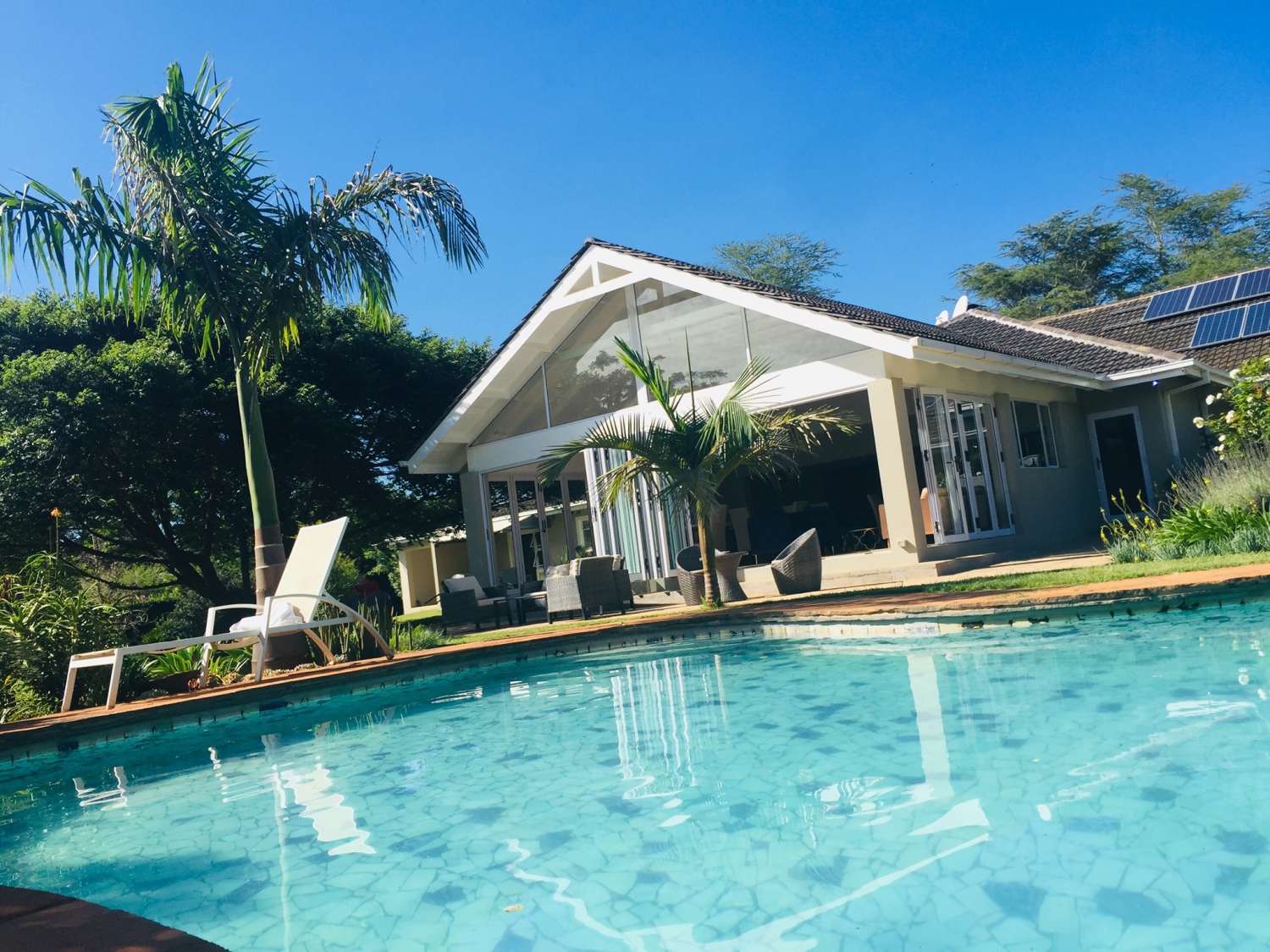 Grosvenor House
Grosvenor House is a new lodge that has been built to impress and make guests feel welcome. This boutique guesthouse comprises five elegantly designed guest rooms; each with its own unique theme. The rest of the lodge is characterised by carefully chosen design elements which will definitely impress. It is definitely one to look out for when you are looking for something different.
Jacana Gardens
Jacana Gardens Guest Lodge
is situated on a one-acre property in one of Harare's northern residential areas a 25-minute drive from the Airport, and a 10-minute drive from the centre of Harare. It is also within easy access of Sam Levy's Shopping Village, a premium shopping centre and restaurant hub. Jacana Gardens offers six spacious bedrooms, all with en-suite bathroom with shower. All rooms have doors that open onto verandas overlooking a lush garden, filled with indigenous trees and plenty of birdlife. In addition, there is a self-contained Garden Cottage consisting of an open-plan living, fully equipped kitchen, separate bedroom and separate bathroom. The rooms are equipped with satellite television, mini-bar, hairdryer, private safe, fan, heater, and tea/coffee station