Trending Couples Vacation Spots 2021
Zimbabwe
After a taxing year like 2021, some time away as a couple will do you a world of good. Far from the craziness of the "new normal", the uncertainty of work life, business, well, everything really. If you are well travelled we know you are looking for something fresh, and if you are just starting out we have some great recommendations for you too. It's pleasing to note that in the past few months of subdued business, some hoteliers and hospitality operators have been busy ensuring their facilities are in tip-top shape. A good number took some time for renovations and necessary touch-ups. Some great new offerings have also been released and so we have a great selection of retreats that are excellent for couples.
Here is our selection of the latest top vacation spots for couples in Zimbabwe
Palm River Hotel
The Palm River Hotel
is a new Victoria Falls luxury boutique hotel. It is a 4-star facility that has a riverfront position on the Zambezi River and is a short distance from Victoria Falls. The hotel offers excellent facilities and elegance we have come to associate with sister property Ilala lodge. Guests can look forward to panoramic views from the balconies of their rooms. The location offers a serene environment and it is an offering that will satisfy couples looking for a quiet time away. Click here for more visual inspiration. Did we mention there are some great opening specials as well? Find out more
here
.
Crowned Eagle Boutique Hotel
Crowned Eagle Boutique Hotel
is a brand new Kariba lodge that was completed this year. It's modern, comfortable, and has a fresh look you will definitely love. It comprises thirteen gorgeous ensuite rooms and is uniquely placed where guests can have a sweeping view of the town. Treat yourself to something different next time you are in Kariba.
Fothergill Matusadona
Fothergill Matusadona
in Kariba was opened in August 2021. They will be offering luxury accommodation and an interesting selection of leisure activities. Make your plan today to spend your vacation at Fothergill and experience the beauty of Matusadona National park. Brace yourself for unforgettable nature encounters in one of Zimbabwe's finest wildlife areas. They will also be launching a brand new website to coincide with the lodge reopening.
Matetsi River Lodge
Matetsi River Lodge
is located on the banks of the Zambezi River in Victoria Falls. This luxury lodge sits on an extensive wildlife reserve just an hour's drive area from the Victoria Falls International Airport. Matetsi Accommodation comprises the Matetsi River House (Villa) and eighteen elegant lodge suites. The lodge has elegant facilities all the way from the private swimming pool, wide verandas, a fireplace plus indoor and outdoor dining areas. Get more information about Matetsi here. Read a 2021 review of this excellent property here.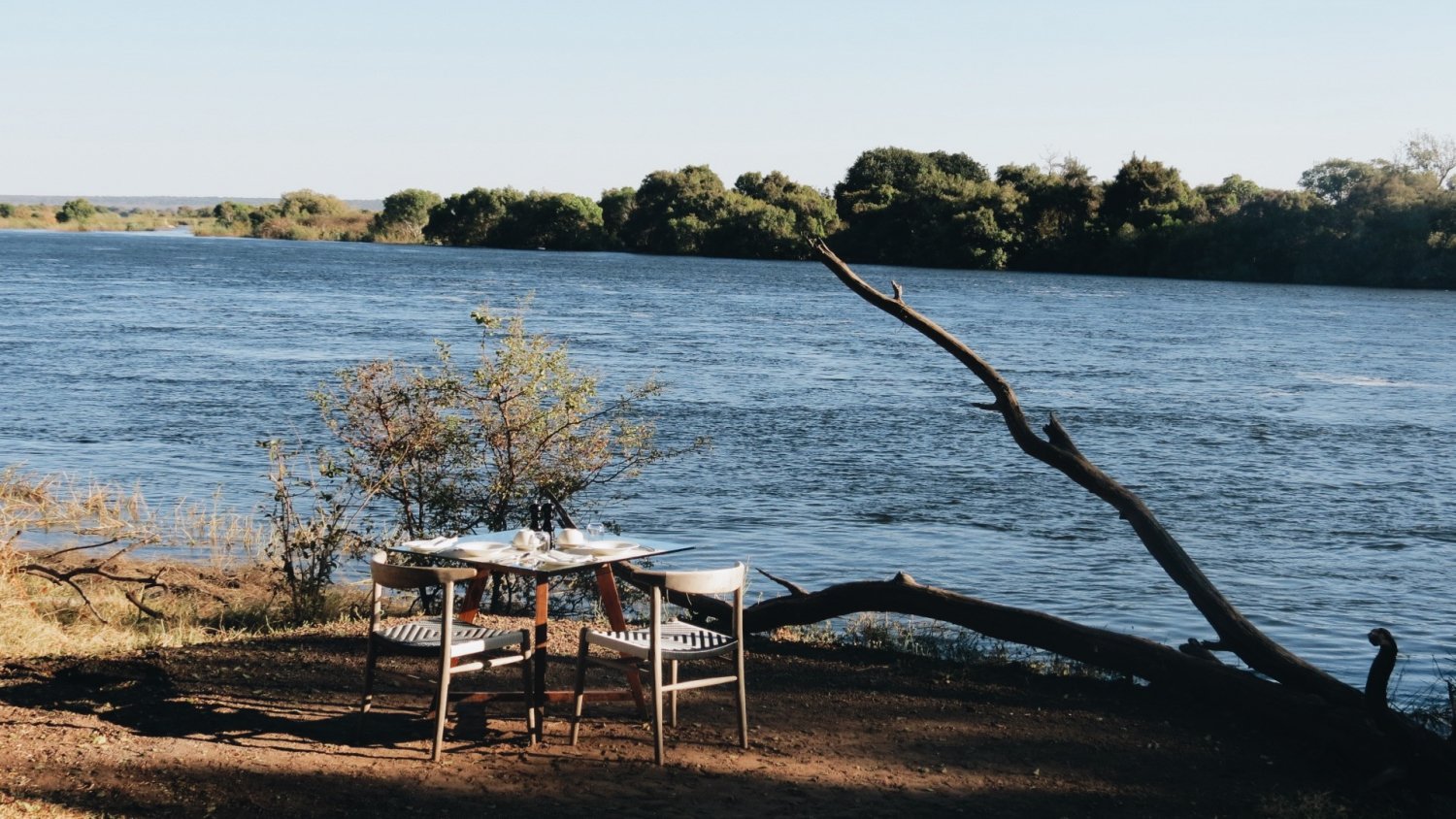 The Elephant Camp
The Elephant Camp
is a luxury safari camp set in a private concession bounded by the Masuwe River and Zambezi gorges. It is just outside the town of Victoria Falls in an unspoiled setting. The camp comprises 12 modern luxury tents which have all the makings of 5-star accommodation, air-conditioner, private plunge pool, indoor and outdoor showers, King size beds, and quality linens. They also have a fully stocked mini-bar and tea station.
Elephant camp feels like a little paradise cut off from the rest of the world with just the calming sounds of nature, beautiful sunrise views, and much more. They have few leisure activities that are ideal for couples in need of some quality time. Interesting nature-inspired activities such as sunset cruises, nature walks, and so on.