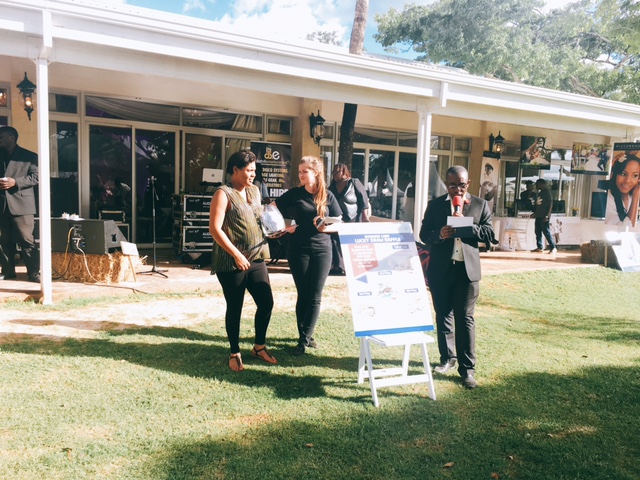 Wild Geese Lodge Bridal Fair
Zimbabwe
The expo saw many experienced vendors come together to display their various products and services. Couples, families and their friends came in their numbers. This expo gave all brides to be and newly engaged couples a chance to browse and look for ideas, interact with these vendors and get expert opinion, and for those who were satisfied a chance to book these services.
The expo also featured a fashion show which displayed all the trending looks for brides, grooms and groom's men, The House of Gentlemen shared some of their chic outfits. The event proved to be a one stop shop for trial make up
by the likes of the Skin Spa team, some cake tasting as well as a chance to view some décor and floral arrangements. These displays were exceptional and many brides who came with no idea of what theme to go for, got some inspiration.
The exhibitors did a great job of showcasing their excellence and professionalism and the hosts Wild Geese also did a splendid job with the delicious canapés and welcome drinks and the courteous wait staff. It was a great opportunity to see the venue in bloom and abuzz with activity as it would on a typical wedding, some of their serving points were set up and operational as well.
Guests also got the chance to participate in several competitions and also receive some fabulous giveaways. Some noteworthy exhibitors included Travel operators and tourist resorts who were showcasing honeymoon packages; the Africa Albida group had lovely pictures of the Ngoma and Lokuthula Safari lodges.
There were various photographers and videographers, creators of bespoke jewellery, caterers such as Sarah Lilford, suppliers of premium handmade Ice cream, Gelato Crema as well as wedding planning specialists such as Oreac Events, Bespoke weddings and the Wedding Emporium. All contributing to a truly fantastic show.
Written by:
Jules Retzlaff
PUBLISHED: Mar 15th 2017 | UPDATED: Jun 9th 2017