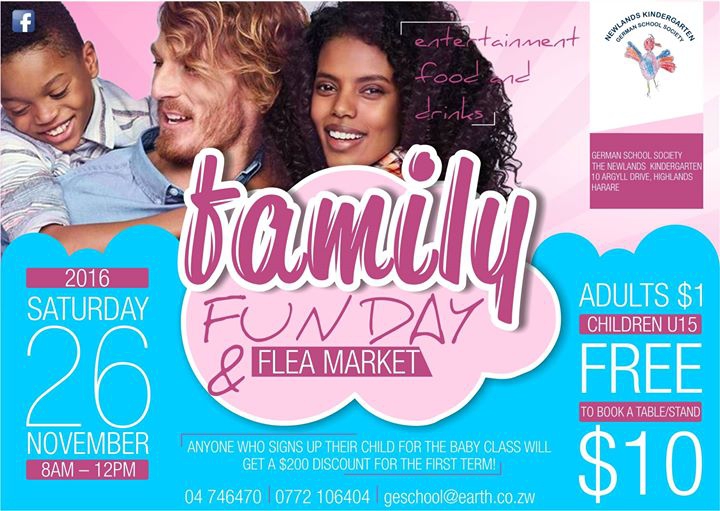 Event Details
The German School Society would like to draw your attention to an open day and family fun day, at the German Kindergarten, 10 Argyll Drive, Highlands, Harare on Saturday the 26.11.2016 from 8am to 12noon.

There will be lots of entertainment, games for kids, food and drinks!

Among other things, we have organized a flea market, anyone interested can rent a table (10USD per table in advance) and sell toys and household items from 8-12am.

Book your stand now! Call Cynthia on; Landline: 04 746470, Mobile: 0772 106404

With the proceeds, we will buy new toys for the kindergarten!

Get a bargain and get to know the Newlands Kindergarten!

If you register your child in the Baby Class that day, you will get 200 USD discount for the first term!

On this day, the German School Society will sell all German-language books for children and youths! All books are available for a price of 1-3 USD.

Tell a friend, so that everyone can enjoy the morning at the Newlands Kindergarten.