5 things you can do in Zimbabwe that will make your trip special
Zimbabwe
Although Zimbabwe can't offer you beaches as it's landlocked, there are plenty of ways to make your stay in this beautiful country special. Of course, there's the world-famous Victoria Falls (over 2/3 of the falls are in Zimbabwe), but there's more to this gem of a country than that – not that you should miss out on seeing them!
Come to Zimbabwe to experience warm hospitality, unforgettable encounters with wildlife, and for the bravest among you, extreme sports like bungee jumping and white-water rafting! In this article, we'll take a closer look at 5 things you can do on your trip of a lifetime to Zimbabwe that will truly make it special.
Experience Victoria Falls National Park
Obviously, you'll have Victoria Falls, the largest waterfall in the world, right at the top of your itinerary for your visit to Zimbabwe. After all, over 2/3 of the falls are on the Zimbabwe side. But have you thought about how you're going to visit them? You do have a lot of options, and it'd be better to choose one of these than just a bog-standard day trip – choose a way that really befits the fact that you're experiencing a world wonder!
Photographers will love the opportunity to get spectacular shots of the falls from above in a 15 or 30-minute
helicopter flight
. If you choose the longer flight, you'll also see the Zambezi National Park from above!

If you're afraid of heights, or you'd just prefer something a little more relaxing and luxurious, take a sunset trip on the
Bushtracks Express
from Victoria Falls station. The twice-weekly train will pass through Victoria Falls game park giving you the opportunity to see African elephants and white rhinos in their natural habitat before seeing the sunset over the falls from the Victoria Bridge. There's an observation deck to make sure that you get some unforgettable snaps to show your friends back home. While on the train, you'll be able to enjoy snacks like crocodile sausage rolls and South African wines.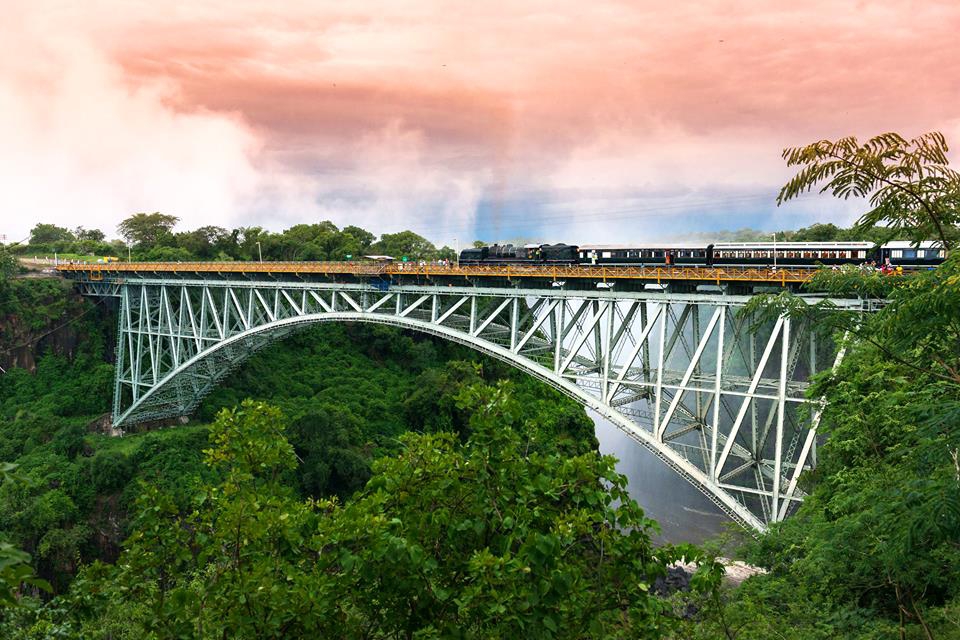 If you just want to lay back and relax on the river, that's a possibility too. Obviously, a river cruise won't give you the same incredible views of the falls as it'd be a little dangerous, but you can still observe the wildlife from Victoria Falls Game Reserve in its natural habitat!
Explore the ruins of Great Zimbabwe
As we said earlier, there's more than just Victoria Falls to Zimbabwe. There are a number of UNESCO World Heritage sites scattered across the country and one of the most impressive and exciting is the ruined city of Great Zimbabwe. Dating back to the 11th and 15th centuries AD, Great Zimbabwe is proof that civilisation in early Africa was more advanced than given credit by scholars.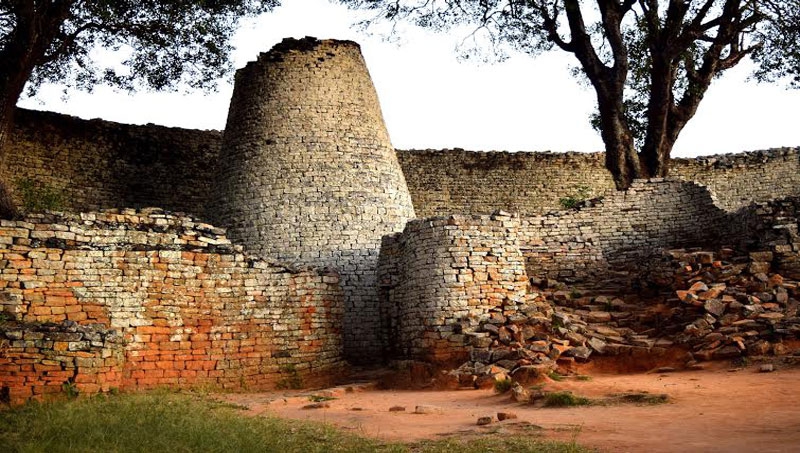 The ruins are made up of three separate sections: The Hill Ruins, The Great Enclosure, and The Valley Ruins. The former royal city was an important trading centre in the Middle Ages and evidence of gold Arab coins and porcelain from China and Asia have been found here.
If you're interested in history, Great Zimbabwe is something you certainly shouldn't miss while travelling in this evocative and beautiful land.
Get up close and personal with wildlife in one of the country's national parks
On trips to and close to Victoria Falls, you can see white rhinos and elephants but that's just a tiny percentage of the wildlife on offer in Zimbabwe. There are 10 national parks packed into the country, with each offering distinctive landscapes and wildlife opportunities.
In fact,
Hwange, the largest national park in Zimbabwe
is one of the 10 biggest in the whole of Africa and boasts over 400 bird species and more than 100 different types of wildlife! If you're lucky, you'll spot lions, giraffes, and cheetahs. You won't miss what sets Hwange apart though - its population of elephants – there are over 40,000 here, one of the largest elephant populations in the world!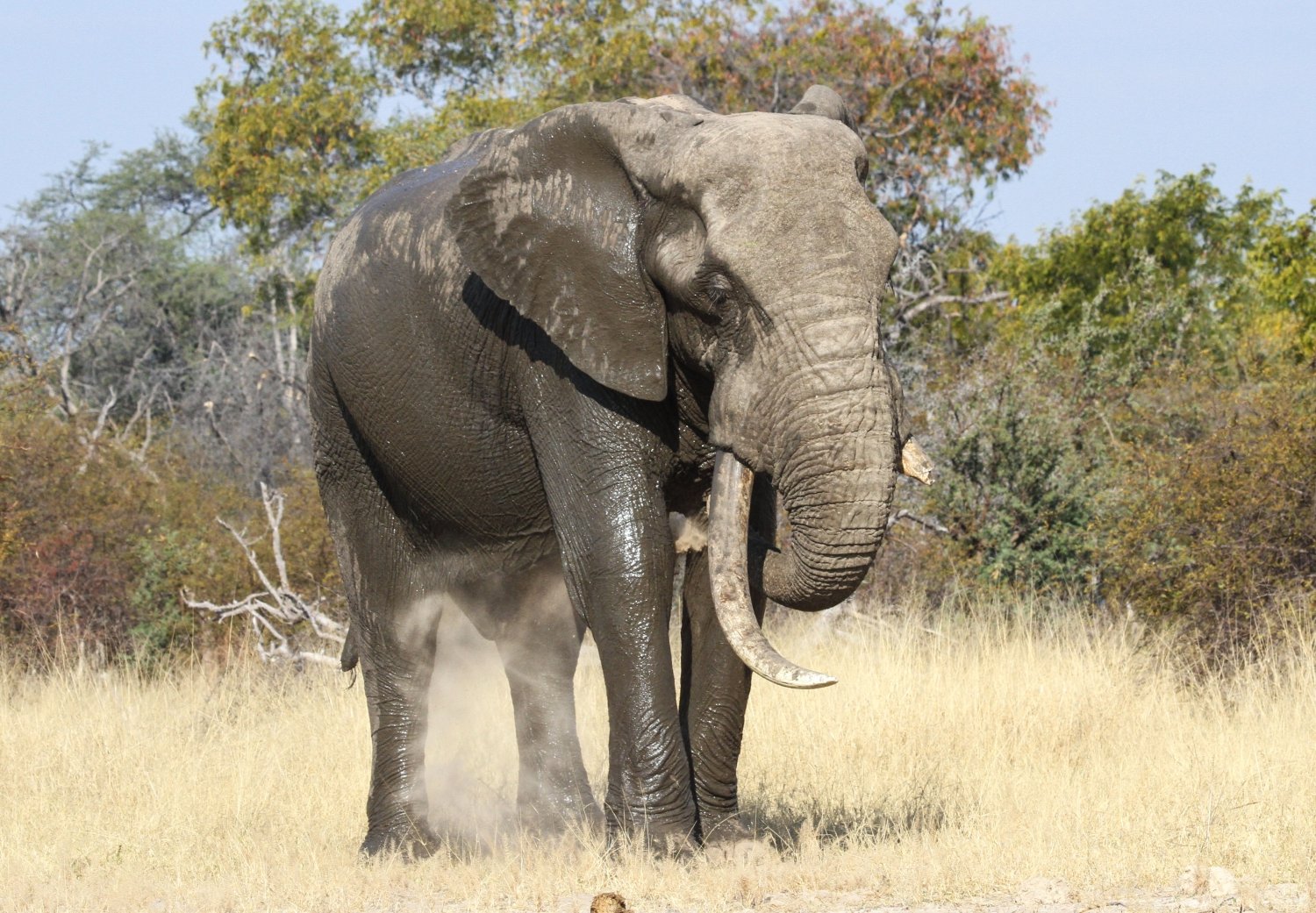 Another great option is the Gonarezhou National Park which shares the border with Mozambique. Essentially an extension of South Africa's famous Kruger National Park, there are some jaw-dropping sights here including the Chilojo Cliffs, ancient baobab trees, and rivers snaking through the plains.
Admire ancient Rock art in Matobo National Park
Another of Zimbabwe's prized UNESCO World Heritage sites is the sprawling
Matobo National Park
. This park is actually considered to be the spiritual home of Zimbabwe but often you'll find that tourists overlook the stunning landscapes of Matobo. But what is it that makes the landscapes so unbelievable?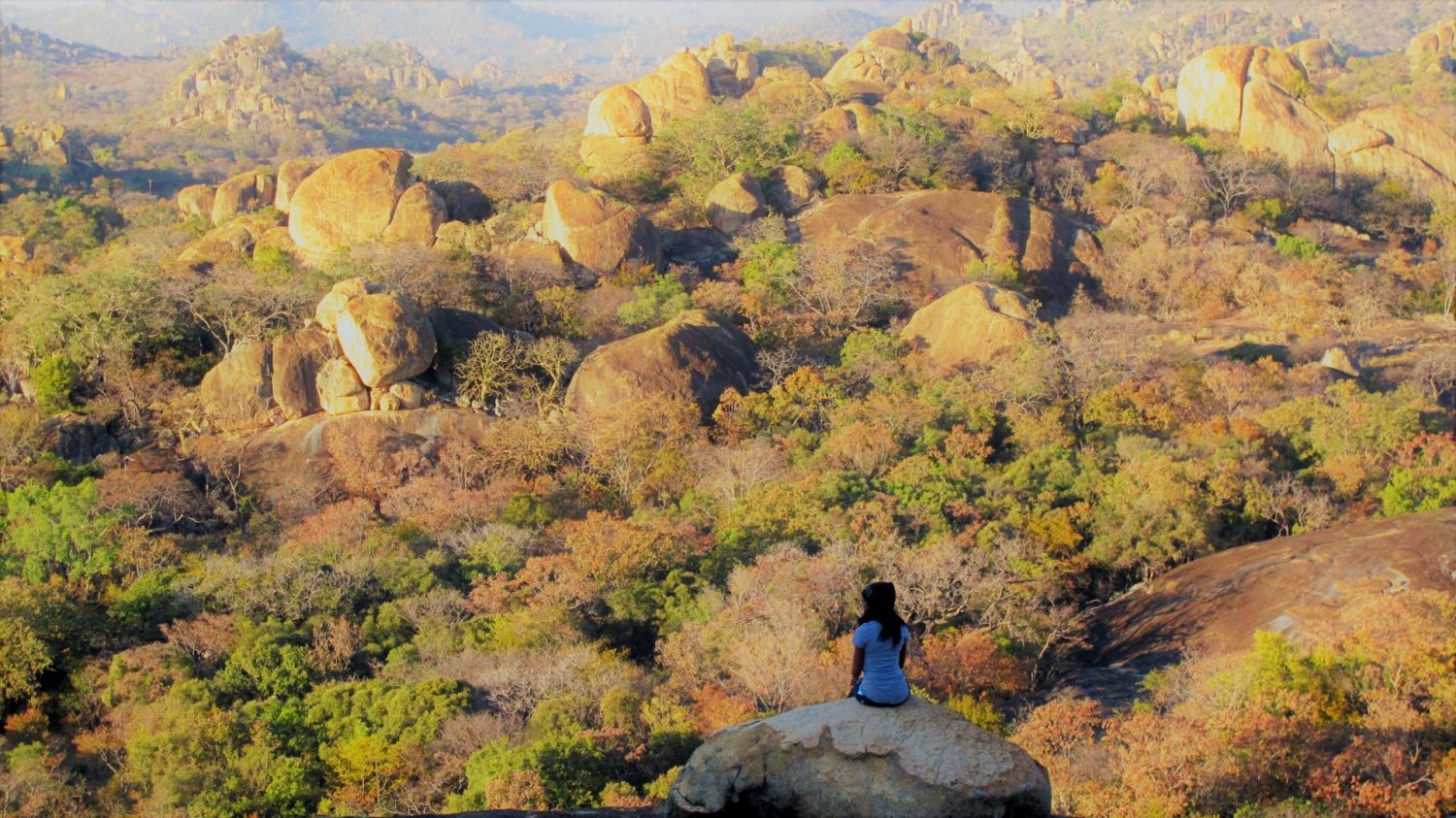 Matobo is like nowhere else in Africa (or indeed on the planet) as it's home to some of the most dramatic and unusual granite scenery in the world. Boulders sit at impossible angles atop one another, and although they look as if they're about to topple into the valleys before, they've actually remained in those spots for millennia. The ancient San Rock caves show ancient artwork.
This park is split into two sections – the game park and the recreational park. Unfortunately, seeing wildlife is not as great here due to past poaching activity. However, for landscapes, there's nowhere better!
Tick some daredevil activities off your bucket list
There's a way to experience the Victoria Falls that we didn't mention earlier – as it's only for the bravest and most daring of travellers. But how would you like to reach speeds of up to 120km/h over 4 seconds of free fall while getting wet in the world's biggest waterfall? You can do that with a bungee jump from the Victoria Falls bridge!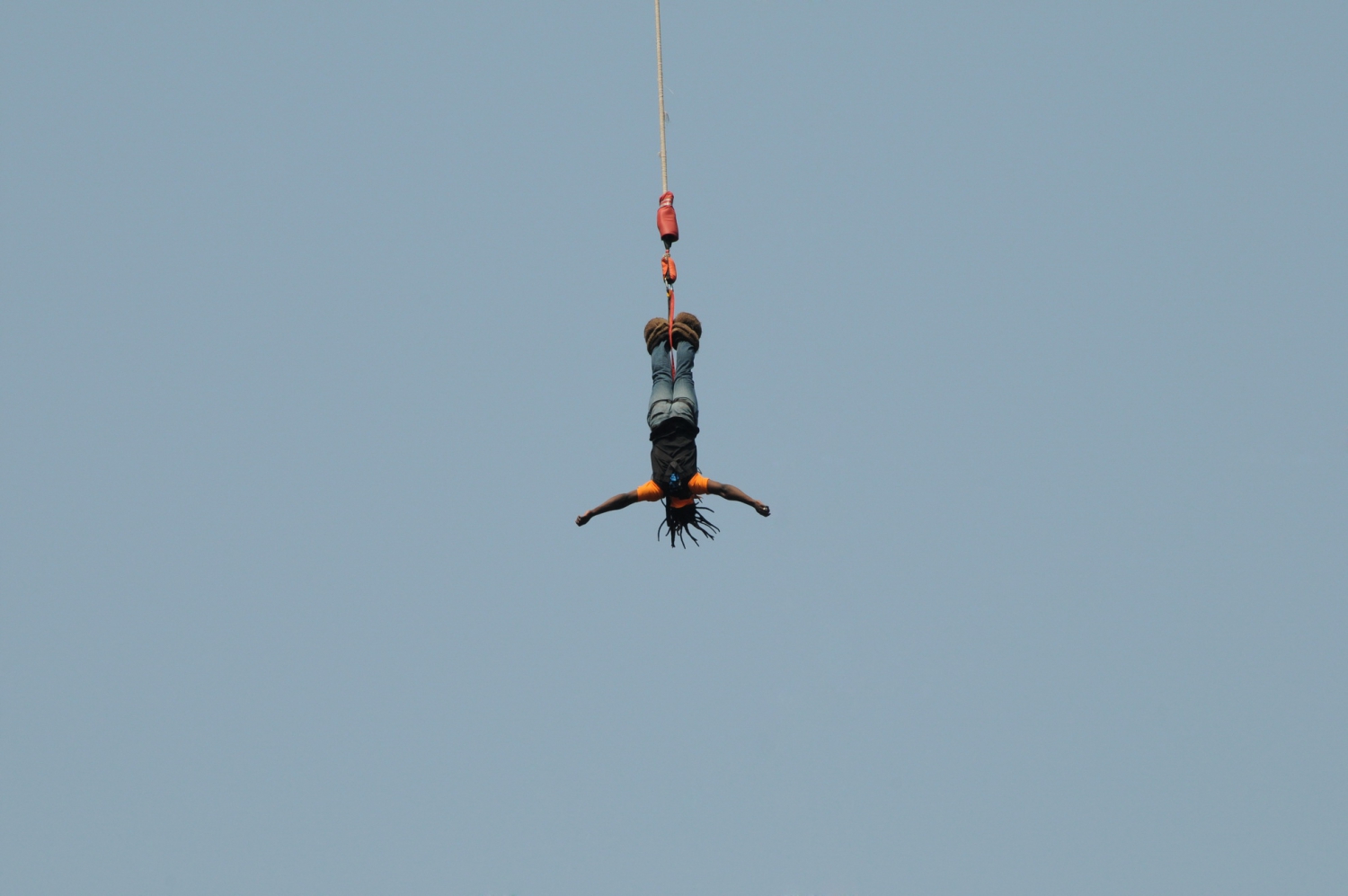 Another adrenaline rush that isn't quite so death-defying and terrifying is trying
white-water rafting
on the Zambezi River! The best time to try this out is in the low water season between August and December, when rafting is at its most exciting.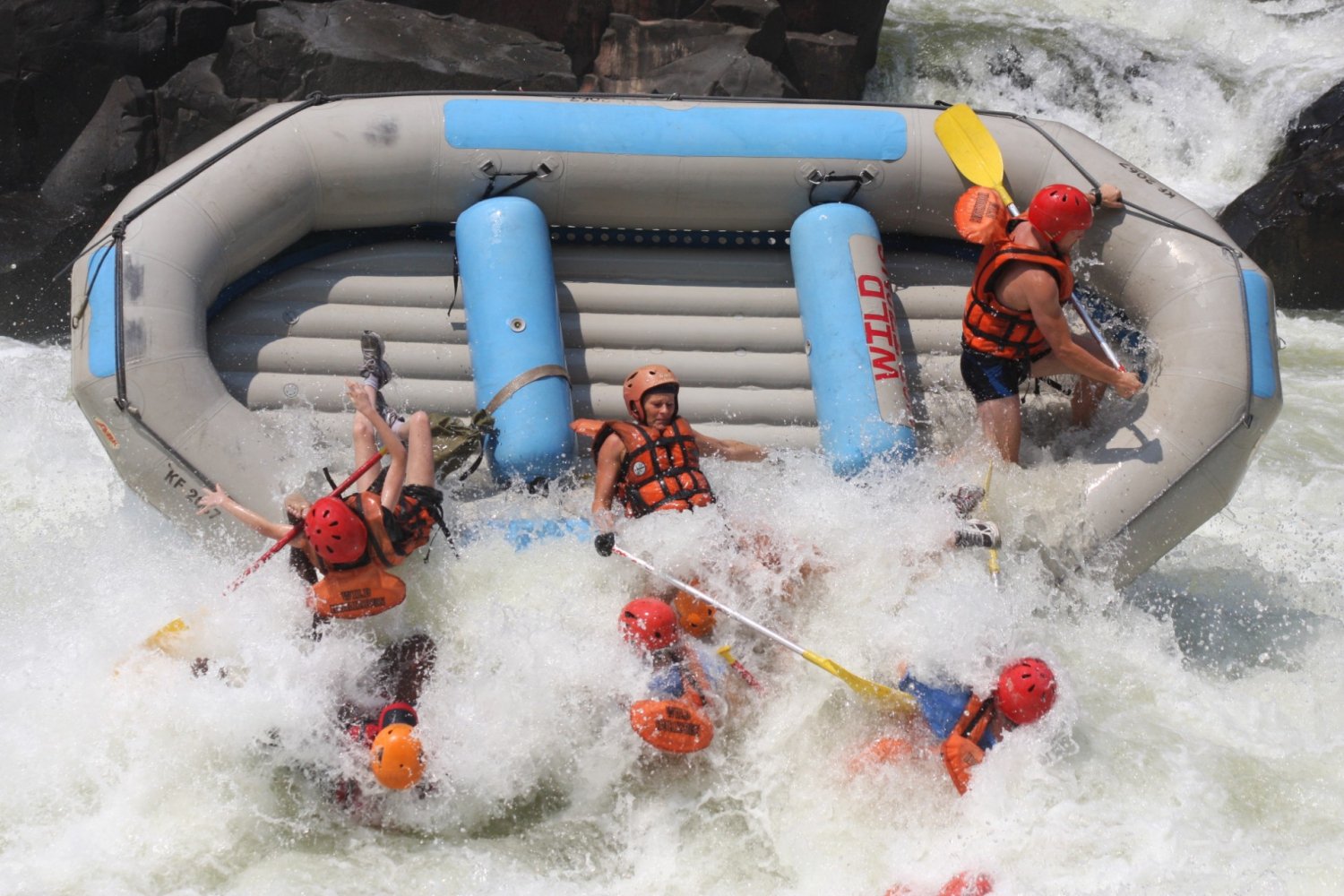 One thing that you certainly won't be able to do anywhere but in Africa is walking with lions. These majestic cats are part of an unforgettable safari experience, and don't worry the animals will be fully fed before your encounter!
For more tips and destination guides, check out
Trip101