Best Self Catering Places in Kariba
Zimbabwe
Kariba is a popular resort area, Zimbabwe's vacation in the sun. It offers swimming, fishing, sailing and game viewing, you experience so much more in this lakeside town. It is no wonder that when planning your Kariba vacation you have to book months in advance to secure great accommodation. If you are planning and don't know where to look MGZ recommends the following places for self-catered accommodation;
Nzou
The Nzou Lodge complex is a set of eleven self-catering lodges which is located 7 kilometres out of Kariba town, at Charara. The complex lies within a National Park and is very close to the shores of the lake. The environment is lovely and serene. Each lodge is thatched and has a balcony with amazing views, (some lookout to the lake) there is adequate room for a dining area or chill space in the cool of the day. The lodges are not new but each one is well maintained and they come with comfortable living area furnishings and fully equipped kitchens. (Cooker, refrigerator, toaster, Kettle and Microwave oven)

There is Cook/housekeeper, who is assigned to keep things neat and clean, but guests are reminded to bring kitchen and bathroom detergents. The bedrooms are equipped with linens and mosquito nets but guests should bring own toiletries. The lounge areas have air conditioners and some come with swimming pools. Guests can bring their own boats which will be moored at a secure location. Each lodge can accommodate up to 8 people except one. Please note room configurations for all:

 3 x 3 bedroomed lodges with pool
 1 x 4 bedroom lodge with Jacuzzi
 1 x 4-bedroom lodge with pool
 1 x 4 bedroomed lodge without a pool
 5 x 3 bedroomed lodges without private

Cerruti
Cerruti Guest Lodges are lovely self-catering lodges which are found at Charara, the eastern basin of Lake Kariba. There are 5 lodges in total which have five bedrooms each and can accommodate up to ten people. The lodges are surrounded by a lovely spacious garden. Each lodge is fully serviced and comprises a dining room, kitchen, lounge bathroom plus three toilets. The living space is an open plan layout; the rooms are cool and well aerated as they come with overhead fans. Each unit comes with a private patio, one carport and a braai area.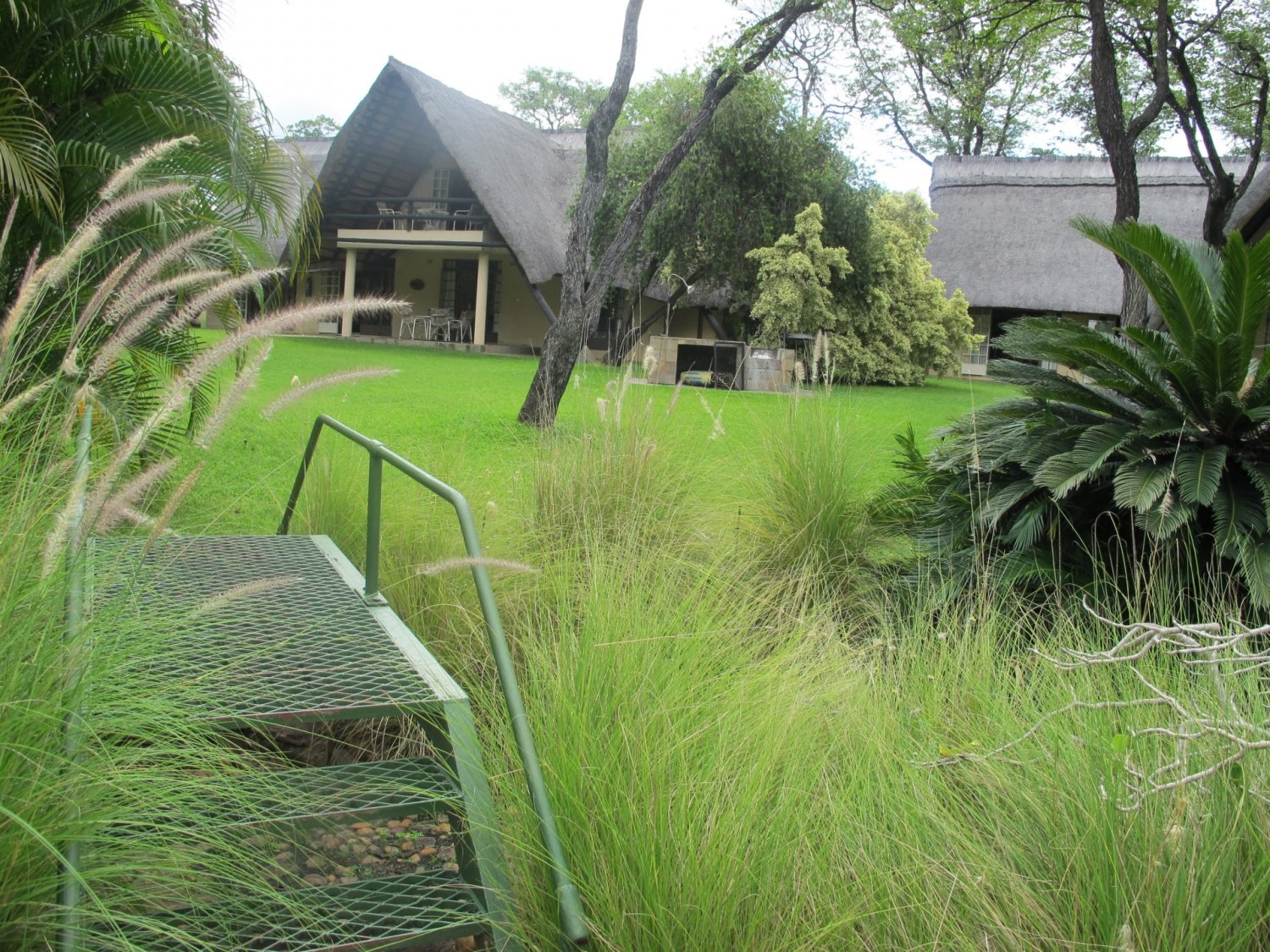 Wild Heritage
Wild heritage lodges are a collection of charming lakefront lodges that are situated in Kariba. Some of these have private swimming pools. Each lodge can accommodate up to 6 people. They are all self-catering units which are well-appointed with clean simple designs. Each of them comprises; a modern, tastefully decorated kitchen, 3 bedrooms, 2 bathrooms, patio, lounge and dining area. Outdoor facilities include a swimming pool, braai area and parking space. Each lodge has sufficient outdoor space for relaxing.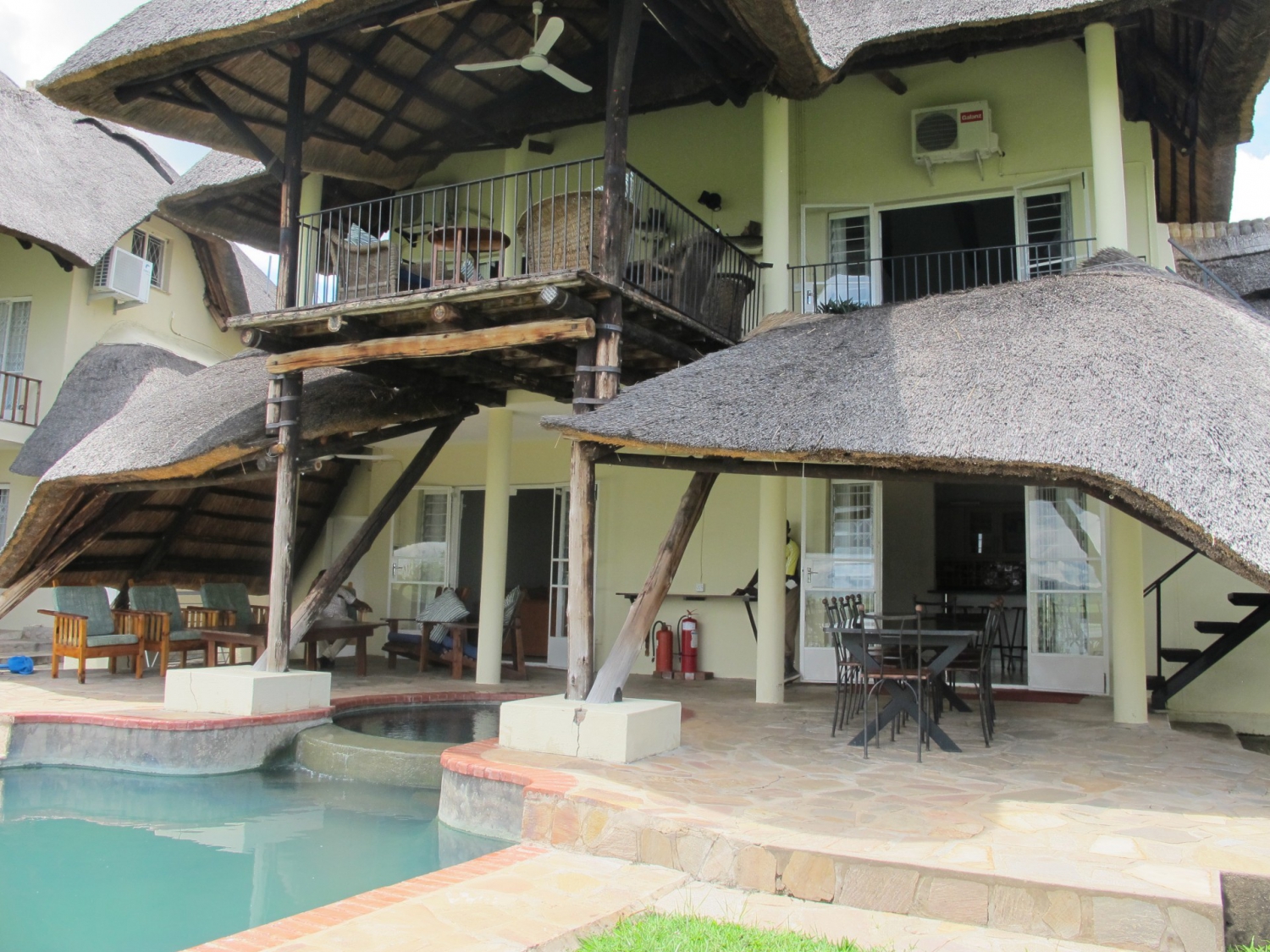 All the rooms have overhead fans; bedrooms are equipped with mosquito nets and bedding. Guests are encouraged to bring own towels. The entertainment rooms have a television set. There will be a housekeeper/cook to assist guests with kitchen tasks. Guests can bring their own boats which will be moored at a secure location; guests are advised to bring fishing rods and other accessories with them.
Houseboats
One of the popular ways to enjoy the lake experience in Kariba is to stay on a Houseboat. You don't even need any sailing experience as you can book a staffed houseboat and sit back and let the professionals take you around. There are a variety of houseboats to choose from and one can choose something to suit their taste, budget and particular interest during their vacation.
Here are the details of three great houseboats to consider;




Navistar

- Navistar is a handsome houseboat that is both spacious and conveniently laid out. It is equipped with 3 cabins on the bottom deck, a fully equipped kitchen, two dining areas, three chest freezers (drinks, meats, and fish) two showers (one hot and one cold) and a splash pool. All cabins come with adequate luggage/storage space, mosquito nets and all linens. There are 10 sleeper cushions for additional guests to sleep on the top deck where it is cooler. The cabins are structured as follows; 2 double cabins (double beds) and one comes with a bunk.

Navistar is ideal for people who simply want to relax with no distractions; guests can look forward to some birding, fishing, game viewing, etc. It is ideal for small groups/families but guests should be at least 6 years and above. The top deck is suitable for having meals in the evening and is perfect for sundowners. Rates include Houseboat and tender boat hire, Crew, Cutlery and crockery and all linen and towels for swimming.


Peregrine - Peregrine is a comfortable pontoon houseboat that sleeps 16. It is a child-friendly boat that has 6 spacious cheerfully adorned cabins. All cabins have overhead fans. Bedding configurations are convertible if necessary (twins to doubles) She has two bathrooms that have hot showers. It is solar-powered but there is a backup generator and plug points are square heads. There is a fully equipped kitchen plus a gas braai.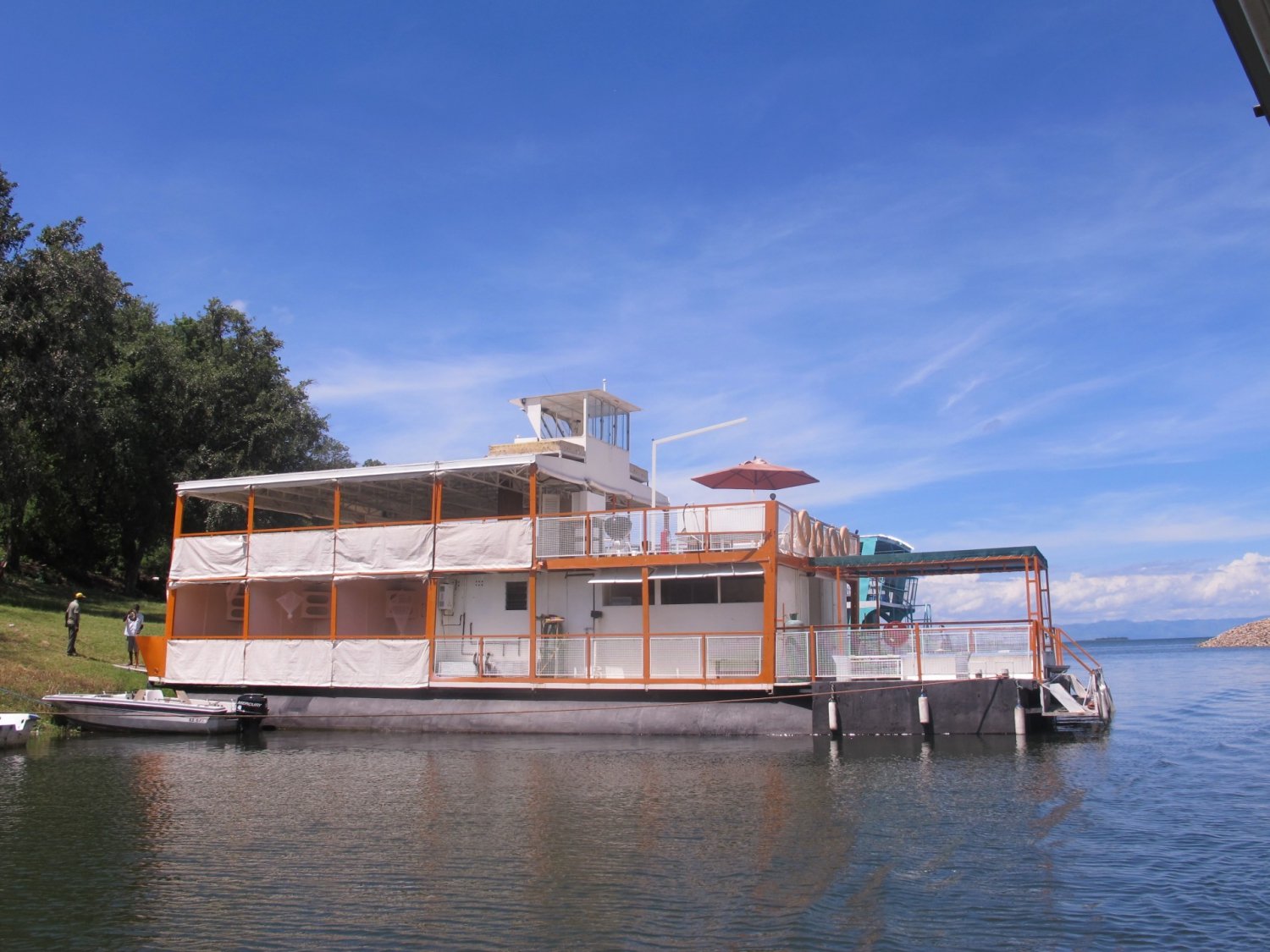 For entertainment guests can make use of the radio, guests are advised to bring their own music, cables & adaptors. There is also a bar area which has a dartboard (guests to bring own darts.) and a splash pool. There are two tender boats which can be used for fishing or game viewing.


This is It - This is it is a luxury houseboat which is aptly named. Boasting of striking fixtures and fittings it has 6 luxurious cabins which can accommodate 12 passengers. The cabins are spacious, all of them are en-suite, air-conditioned and have state of the art amenities to match. From the incredibly comfortable beds, impressive bathrooms, Fans which are strategically placed above the beds, everything is 5star standard. Hot showers are provided and all the cabins come with power points (round & square plug points.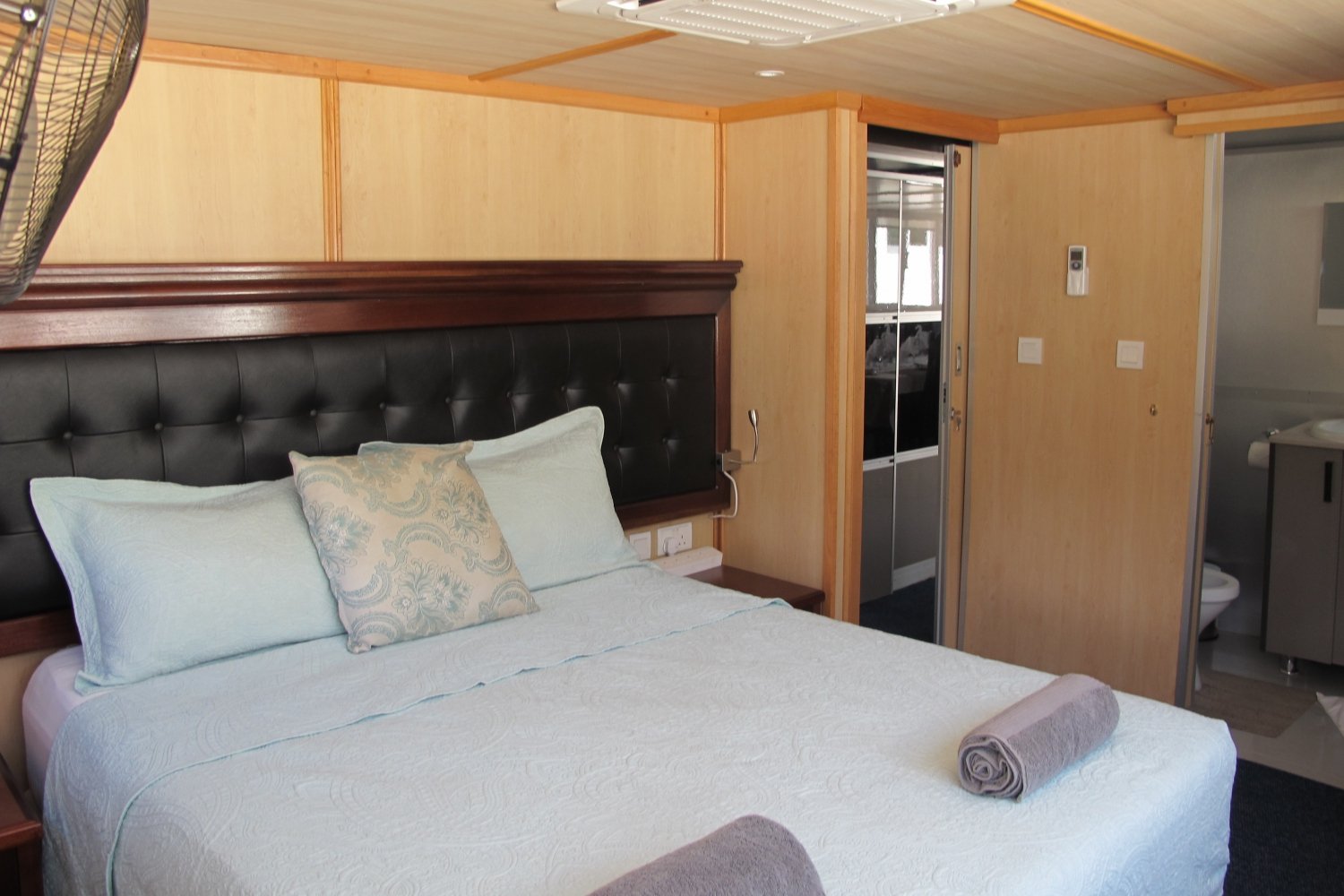 This is it also has a well-adorned dining area and lounge space, guests need not feel cramped; they can watch television while sitting on the leather couches. The area is also carpeted. Guests have access to satellite TV as well. The bar area is another great spot to chill. Those who choose to unwind as they take in some sun can do so on the top deck and take a dip in the splash pool. This is it is a child-friendly boat; passengers should, however, be vigilant if they have young children. Guests can look forward to some fine dining, a well-stocked bar (equipped with an ice machine) and excellent service.