Child Friendly Hotels Zimbabwe
Zimbabwe
The phrases family-friendly and child-friendly are used often by Hoteliers and Accommodation providers in the Tourism industry but if you travel often you will find these terms are used loosely and may mean this may be far from true. Any good parent can spot many child hazards and unsuitable facilities if they have the opportunity to visit a hotel beforehand. We are grateful for virtual tours and images that can give an idea of the rooms or facilities. It is wise to check and research before you click that book now button. If you intend to travel with minors and you are a bit skeptical about relying on Guest reviews alone. Here are some intelligent questions to ask before you commit to a booking.
Ask if they have Baby sitter services?
Hotels like
Holiday Inn Harare
,
Holiday Inn Mutare
offer this service. Do not feel bad about getting help when you are on holiday. Some hotels have a child care facility or baby minders if you want to have an evening alone with your spouse or join other adults at the casino.
If you have children aged between 3 and 12 they need to keep busy. Find out if they have a play centre or offer children's activities
Children in this age range have trouble sitting still, they get bored easily. Find out if the children are offered entertainment they can relate to. The Kingdom at Victoria Falls offers Jumping Castle, the young ones will enjoy the water slide at Caribbea Bay and some safari lodges offer children's activities particularly around the holidays. For example, Easter Egg hunt, Face painting, Young explorer or Bush survival tricks and lessons designed for the younger guests.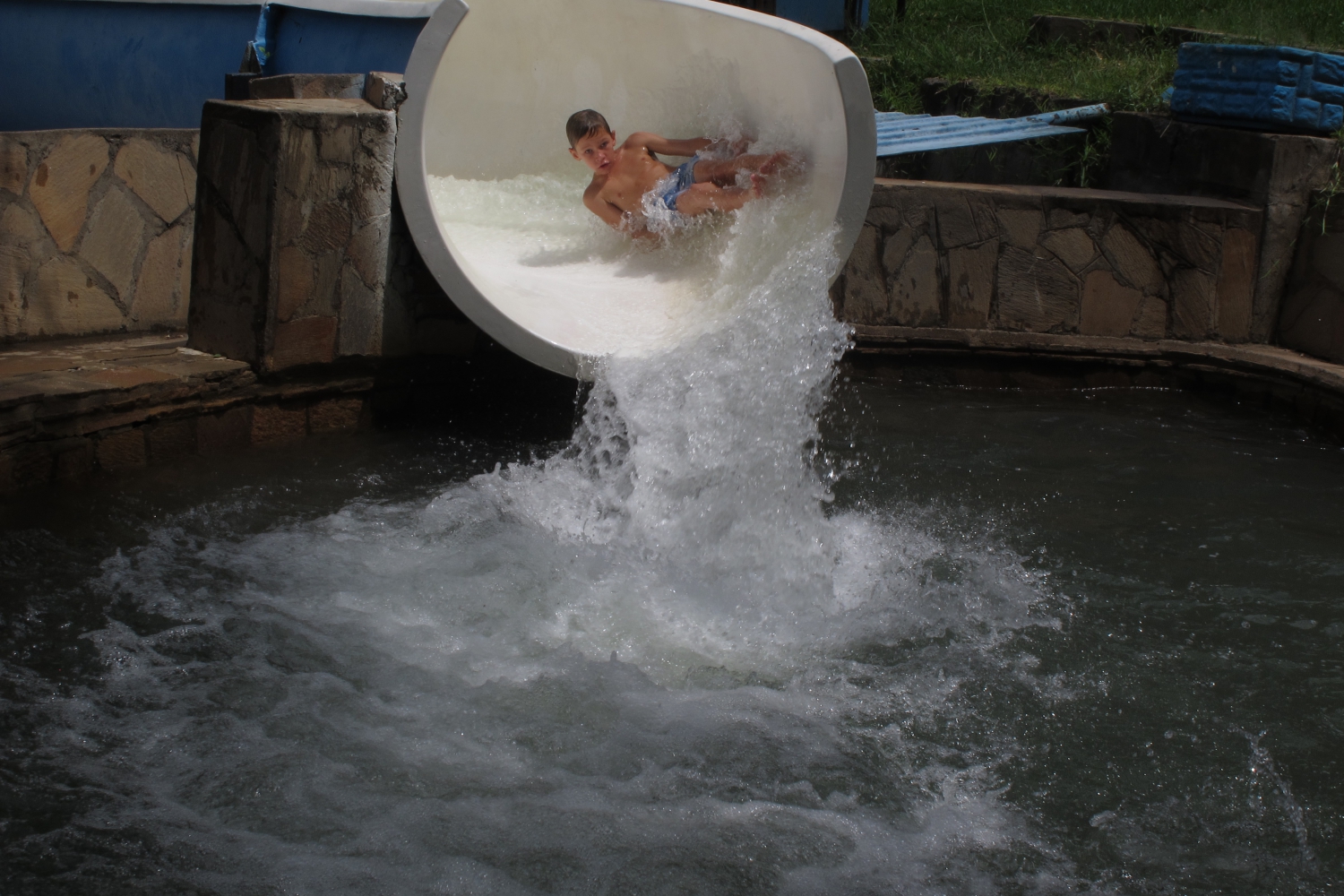 Caribbea Bay, kariba Supa Tuba
Find out about Kiddies Menus.
Be sure to ask about children's meals, this is very important where they offer a set menu or seafood buffet on one of the evenings. Ask how flexible they are in terms of meal planning so that they can be considerate about menu choices, condiments used, and so on.
Request for adjoining rooms if you are not sharing sleeping quarters.
Do not forget to ask for the family room if it is available or adjoining rooms or chalets so that you can keep a close eye on your little ones. At safari camps, you can also request chalets that are nearer to the main camp for easier access. For example,
Shongwe Lookout
,
Pioneers Lodge
,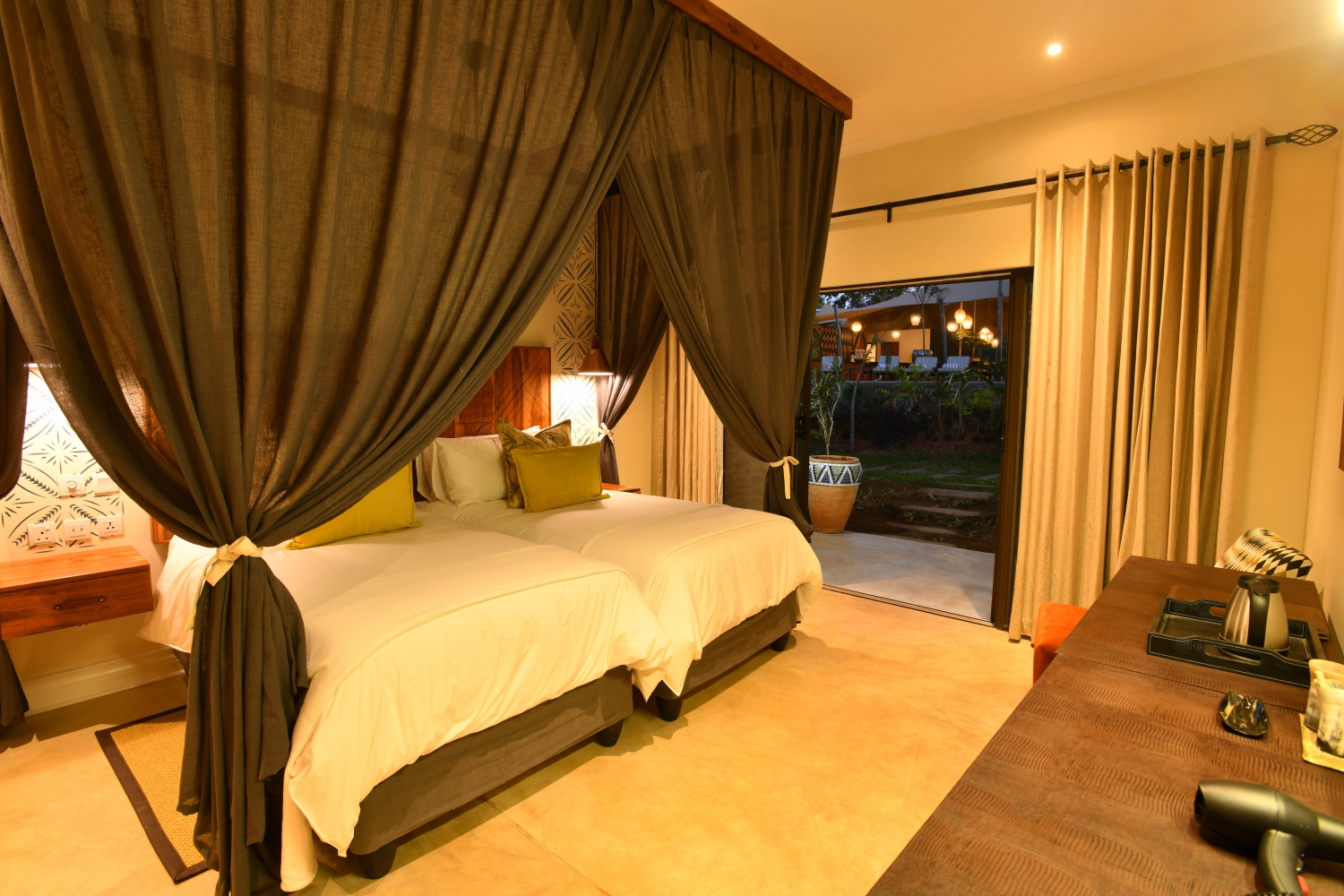 Shongwe Lookout Victoria Falls
Ask if their activities are suitable for all ages so that the family can participate as a unit.
For example, some places do not allow canoeing or horse riding for the young because they are not equipped or trained for such.
Find out if the Bathrooms have bathtubs or showers only.
Most children are usually bathed in tubs at home and it is generally easier. While many hotels will pride themselves on spacious modern showers they may not be suitable for children.
Enquire about their Medical Emergency policy, In-house First Aid facilities, and so forth.
Get clarity about the Discounts for children,
This is very important when you book and before you pay. Which of your children qualifies for a discount? Some places will charge extra for a cot or additional mattress if you want to share a room, ask them to specify all charges based on the ages of your children.
Finally, if you cannot see any cot in the family room pictures ask if it can be provided if you have infants. Find out if extra mattresses are available. A family room may only mean a bigger room.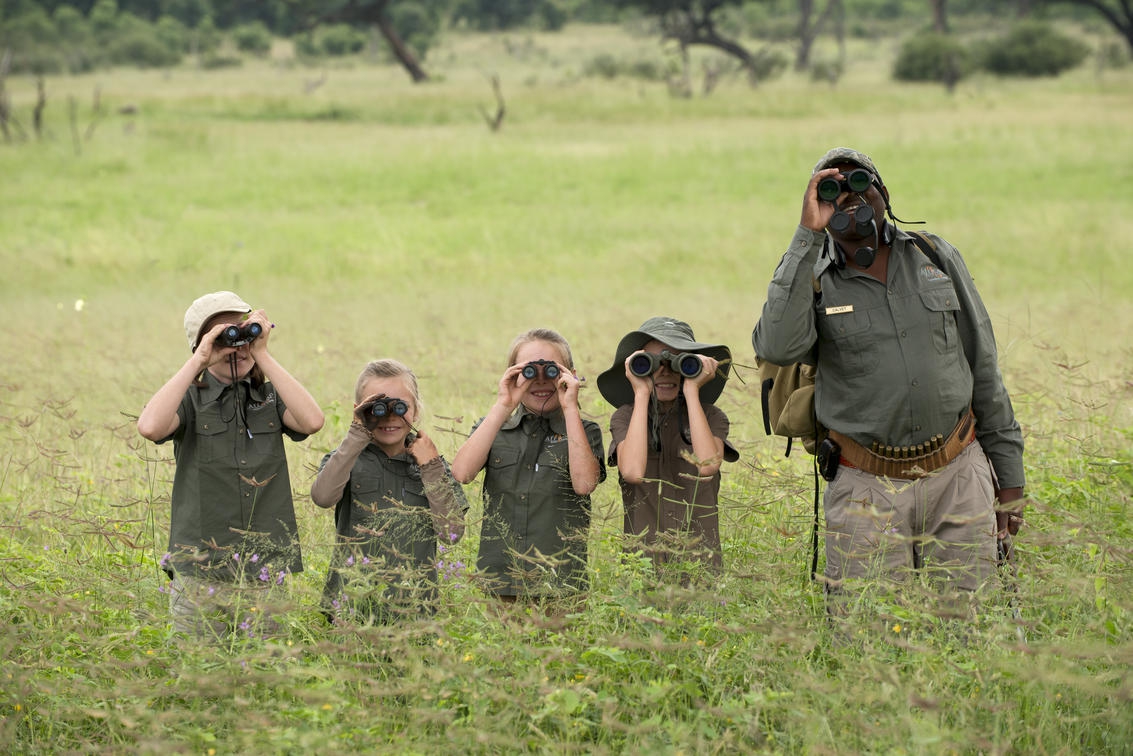 African Bush Camps Activity