Our Top 5 Favourite Coffee Spots
Zimbabwe
Drinking coffee socially is a growing trend in Zimbabwe and there has been an increase in the number of coffee shops/cafes that have opened their doors in urban centres in recent years. Some cafes also serve a full meal compliment and various beverages besides coffee.  As the coffee culture is in its budding stage we acknowledge a few note-worthy Coffee Shops that are way ahead of the pack in delivering a great brew for the discerning coffee drinkers. Here is a list of our top 5 favourite spots, we hope you can stop by and fall in love with their coffee like we did.

COFFEE ACADEMY – MARONDERA 
The Coffee Academy is a little gem that is located in the charming town of Marondera. This establishment is truly all about the coffee; the perfect place to go if all you want is a memorable cuppa in a lovely serene environment. It is always heart-warming when you visit an establishment where the people are so passionate about their craft. Yes, Marondera may be quite a stretch for Hararians but this off-grid spot is worth visiting if you ever find yourself in these parts. The Coffee Academy is unique in that it has its own roastery and they love to experiment with different varieties of Coffee bean including some premium import brands from countries like Uganda and Columbia.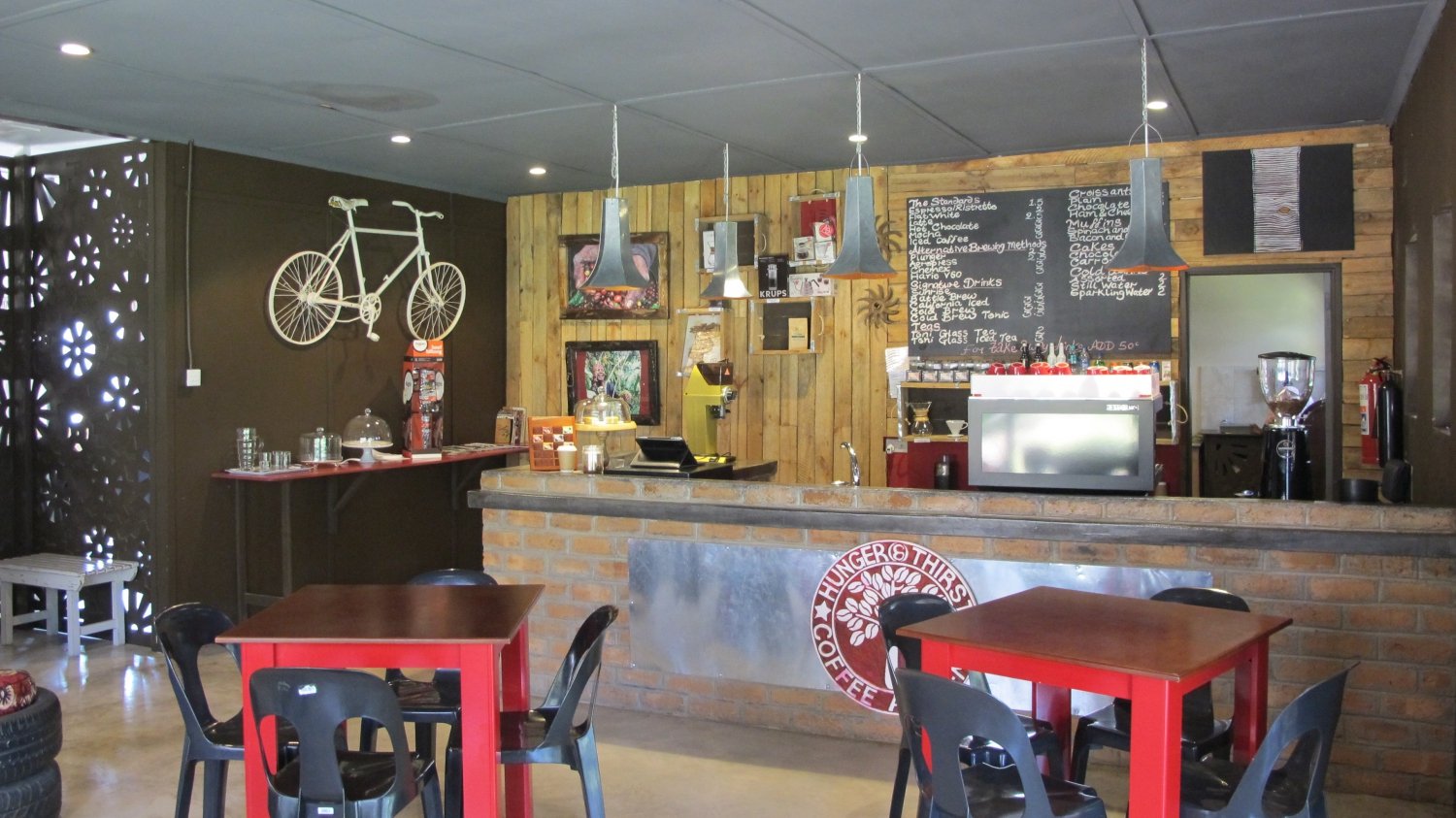 Working with modern brewing methods and that special in-house touch, every cup is delivered with so much love and finesse. Some of the offerings include iced coffee, Mocha, Latte, Espresso and hot chocolate. A few unique drinks include signature drinks like Cold brew tonic, Sunrise and some coffees brewed using alternative methods like Aeropress, Hario V60 and Chemex. They also serve a small selection of baked delights and a few cool drinks. This shop is a family friendly space which is popular with the community. It provides indoor and outdoor seating, a mini play area and serves as a lovely setting for various private functions. A visit to
will definitely reignite one's appreciation for coffee.

CAFÉ NUSH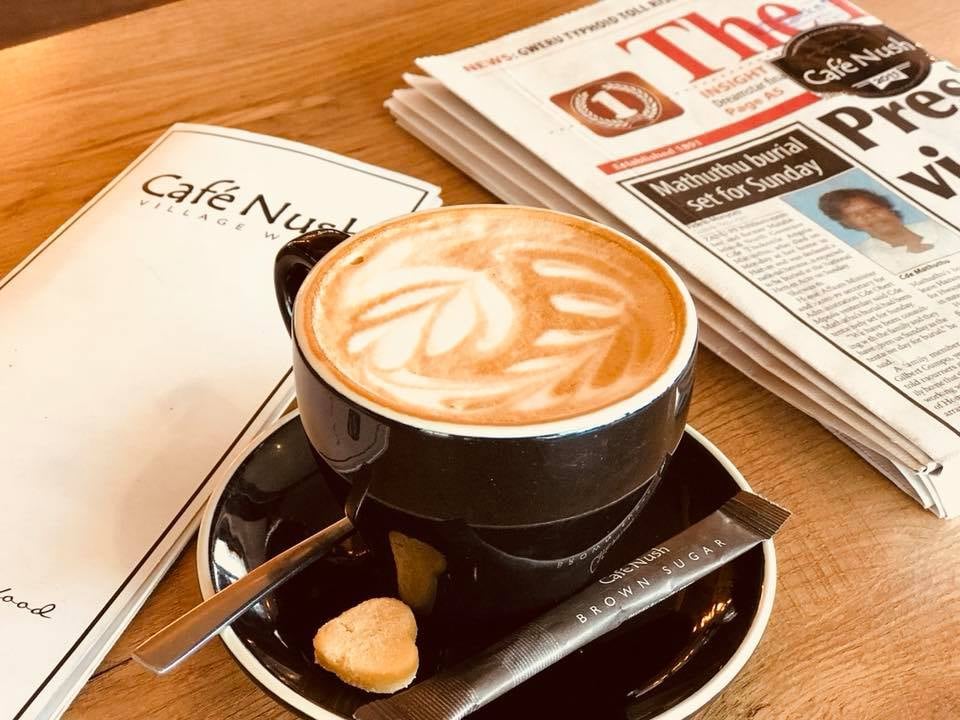 Café Nush is a reputable brand that operates two trendy branches in Harare, at Avondale shopping centre and at Sam Levy's Village in Borrowdale. It is a fully fledged restaurant which is highly popular particularly the Avondale Branch; because of the urbane appeal and strategic location. Café Nush serves great meals and their hot beverage menu has 12 great coffee options including Espresso, Filter coffee, Macchiato, Americano and Chai Latte. Their Cappuccino is the most popular followed be the Concoction, a healthy herbal variety which is popular among the health conscious. Other beverages include regular teas, smoothies, fruit juices and milkshakes. The atmosphere at Café Nush is upbeat and it is a great setting for informal business meetings and casual dates. 

CLASSIC DESSERTSÂ 
Classic Desserts is an establishment that specialises in sweet offerings; everything from Cakes, Pastries, waffles, Sundaes and several other irresistible dessert options. In short, it is heaven for all those with a sweet tooth.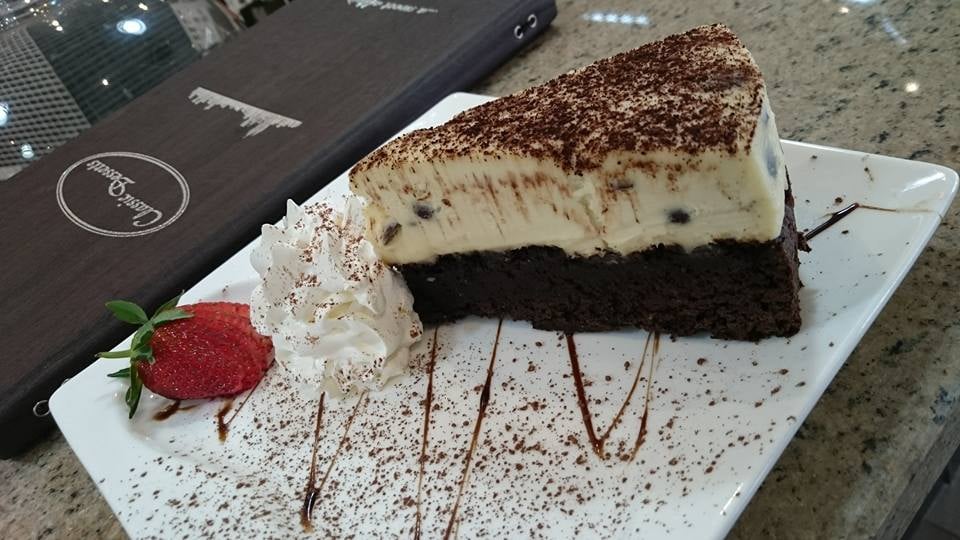 It is a lovely comfortable place that also serves select savoury options for breakfast and light meals. The beverage selection has an interesting assortment of coffees and glorious coffee based creations. These include flavoured lattes, Café Mocha, Espresso, Whiteccino, Café Macchiato as well as chilled classics like the frappes. There are also various types of drinks to suit differing tastes with cocktails, hot chocolate, popular teas and Milkshakes. The ambience at is cheerful and relaxing, it's the perfect place for a girlfriends get together, Sunday brunch or simply breezing by to get your hands on your guilty pleasure.

FRESHLY GROUND
is one of a handful of cafes that specialise in serving coffee. It is a cosy café operating from Sam Levy's village. The heavenly aroma of real coffee greets you at the door and their offerings are equally divine; regulars will tell you it is the kind of place that easily grows on you. For all the coffee lovers who are looking for a place to stop by after a hectic day running errands, you are assured that the café won't be packed out with a hungry lunchtime crowd. The menu has regular or decaf versions of the following favourites; Espresso, Caffe Mocha, Caffe Latte, Caffe Americano, and the Espresso Con Panna. They also serve a variety of refreshing cold drinks such as the Coffee milkshake, Chai freeze and in-house specials like the FG Cold brew and Berry freeze which is bliss in a cup! They also offer a few baked delights coffee lovers can enjoy with their cup of choice.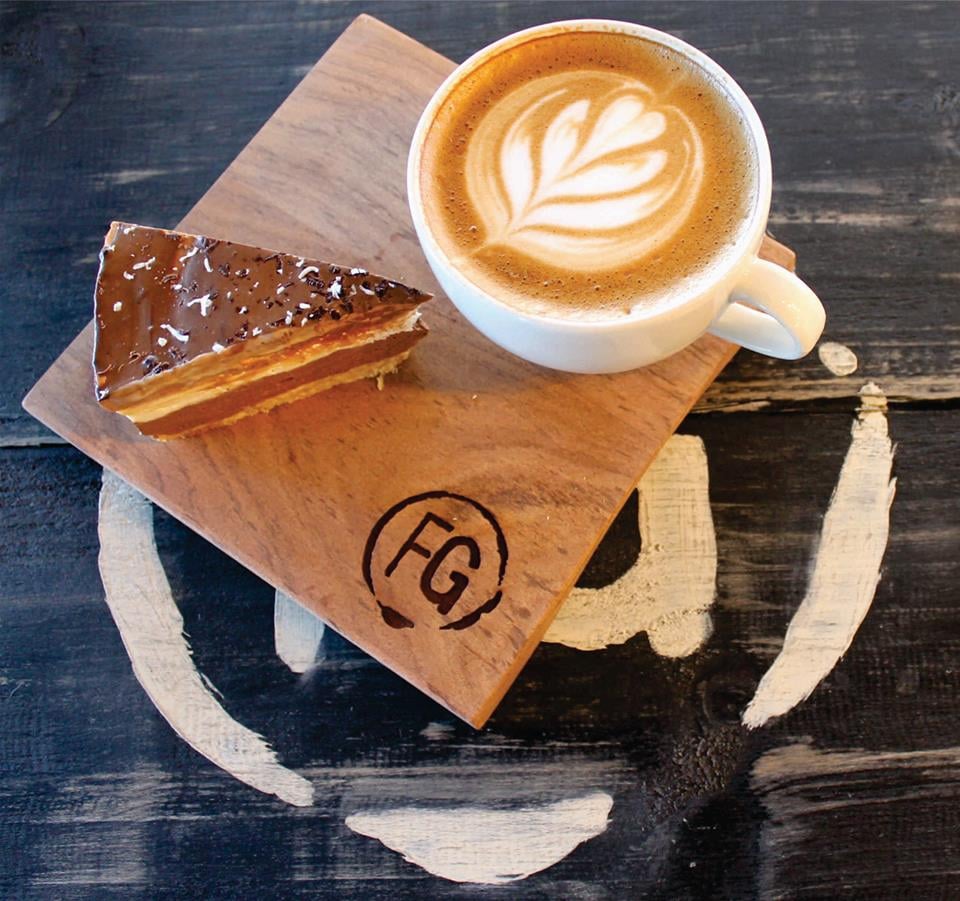 AROMA CAFFE
Aroma Caffe is located in Chisipite; this is a café with an Italian twist.  Guests can relax in the lovely garden setting and laid-back environment, it is an absolutely delightful place to have breakfast on a warm morning or enjoy a good cup of coffee. The menu has a good selection of Italian dishes including Benedetto, Palermo, sumptuous Panini, etc. The dishes are beautifully executed and the staff is very friendly. Aroma Caffe has the following coffees - Caffe Doppio, Macchiato, Caffe Coretto, Americano, Affogato, Caffe Ristretto, and Caffe Lungo.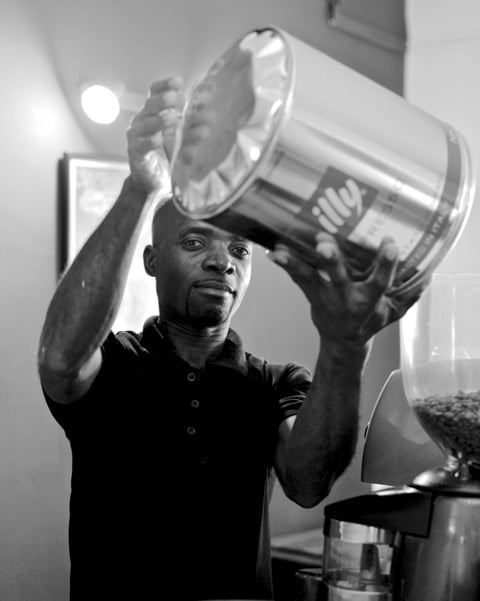 These are just a few of the great cafes we can recommend, the next time you want to sample some good coffee it's okay to drive past your favourite spot and pay a visit to one of these. Cheers to a great cup…