Fitness Centres and Gyms Feature
Zimbabwe
Our Top Experiences and Tours in Zimbabwe:
If youʻre booking your trip to Zimbabwe last minute, we have you covered. Below are some of the top tours and experiences!

The 21st century has seen Fitness pursuits becoming increasingly popular worldwide. Zimbabwe is no different, as people become more and more informed about the great benefits that come with a consistent exercise regime. Attending a gymnasium regularly is a great way to keep active, maintain good health, condition the body, lose weight; it also offers social benefits like meeting new people.

There are many great fitness centres/gyms around the city of Harare as there is a growing market for people who seek structured exercise and places where they can access machinery and a supportive environment. Here we showcase a few great gyms and fitness centres that we recommend.

Oxygen –Joina City

At a time when many businesses packed up and set up shop in the leafy suburbs and at peripheral shopping centres, some have stayed in the city and made it work. Oxygen is a Fitness centre located on the third floor at Joina City Shopping Mall. It has been open for 5 years now and it is conveniently located to serve the working populace. It is perfect for people who want to pop in for a quick workout before heading to the office or at day end before heading home.

Oxygen is an immaculate centre which provides studio space, where members have aerobics, Zumba and other group sessions. There is a Cardio section and a weights section, where bodybuilders can train, as well as a spin room. We like Oxygen because gym members do not have to worry about Parking; they have access to the Joina City Parkade. Their machinery is snazzy and modern, the changing rooms and bathrooms are clean and spacious; they are equipped with saunas, blow dryers for the ladies and secure lockers. Besides the Fitness classes, there are experienced trainers who can guide you if you would like specialised training such as Weight Loss programmes and Massage is also one additional service offered.

Opening Hours Mon – Friday 5:30 AM to 8 PM, Sat

Innovate High-Performance Centre

Innovate Sport and Health is an all-round clinic for the body. This fitness centre offers a variety of stay fit solutions for individuals or groups who are looking to improve their physique. Members have access to indoor training facilities for aerobics, Pilates, Zumba, Weightlifting and Cardio workouts. Innovate also offers outdoor facilities for Track training, and swimming; there is a 25 metre heated pool which is accessible all year round. Fields are available for games like Soccer and Rugby and there are well maintained courts for tennis and volley ball.

The Innovate team is all about the right fit for your needs; therefore in-house trainers are available to offer various specialities from, Swimming (Beginners, refresher, and Competitive swimmers), Weight Loss, Martial Arts training, Basketball, and Weights to Body Rehabilitation. There are also regular classes which are open to those who are just looking for total body fitness. Innovate makes a perfect setting for group Sports days, Team building events as well as Fun days for clubs and corporates.

Innovate

is open 7 days a week at Mutual Gardens, Emerald Hill

Body Active Gym Body Active Gym

is located at the Borrowdale Racecourse. It is a large fully equipped gym which serves to meet a wide range of client needs. There are several fitness classes on offer including; Yoga, Upbeat Pilates, Taebo, Spin, Zumba among others. The Gym has a Boxing Ring for those who would like to take Boxercise, a unique Workout which can tone the upper body and is ideal for those who take up Boxing. Other great features on offer include access to a pool plus Sauna and steam rooms in the Bathrooms. There are several membership options available, such as Pensioner, Student rates, Select Facility access (Boxing or Pool)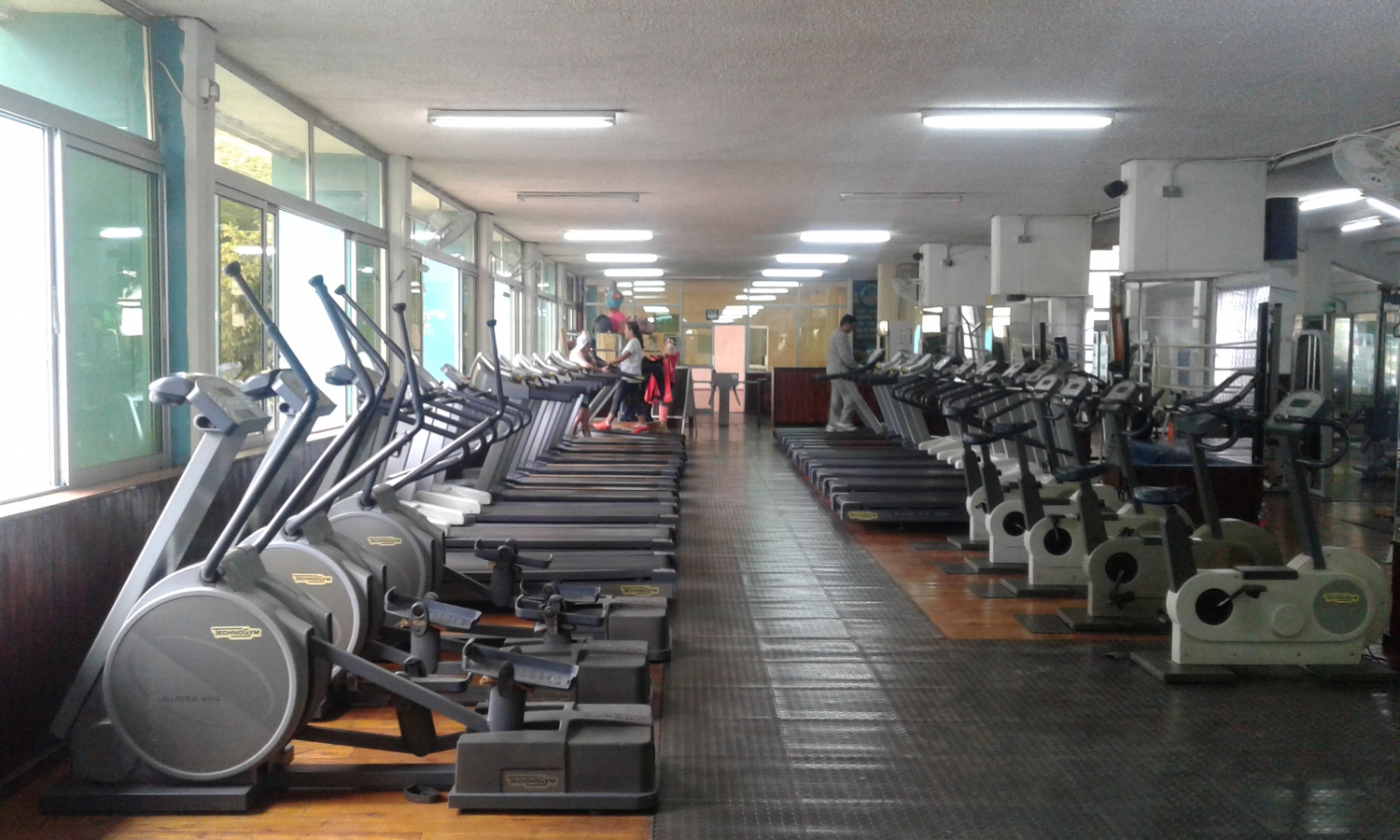 Body Active is an overarching brand which has established a one-stop shop. At the complex clients will find Body Active Sports Shop, for all Sporting attire, and Fitness gear. They have durable brands and stock ideal items. There is a food outlet on the premises, Pizzazz Pizza, which offers a good selection of freshly made wholesome meals for the health conscious. (Gluten-free, Low Carb, High Fibre etc.)Lastly, there is a beauty spa, for those clients who would like to exercise and have beauty treatments as well as the total look. It offers Facials, massages and Nail Treatments.
Eve's Fitness Studio
They say joining a Gy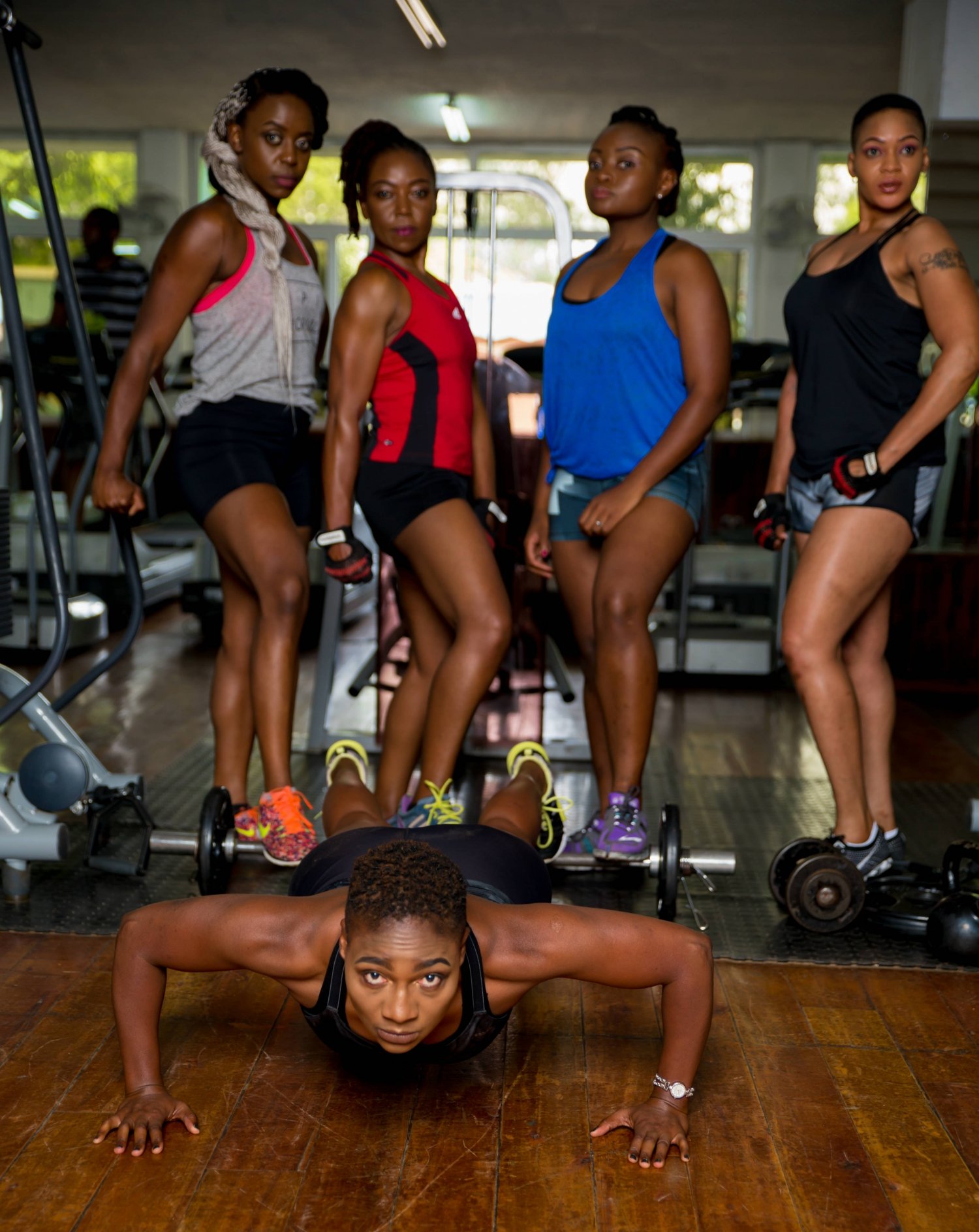 m will keep you healthy and grow your social circle. This fact holds true at Eve's fitness studio. It is a fitness centre primarily opened for the ladies. Bringing together women from all walks of life with a goal to take charge of their bodies and their looks; Eve's is a place for inspiration. This fitness centre operates from the ZB Bank Sports Club in Vainona. The gym offers two regular classes on a daily basis, and their monthly schedules are rotational in nature as various disciplines are meshed to give members total fitness. All the classes are taken by certified instructors, the classes include; Eve's Step, Cardio Classes, Zumba, Boxfit and Eve's H.I.I.T.
The popular section of the Gym is called the Mancave, the place where the ladies get to some serious business, for those who are on a personal training regime and pursuing specific goals. Members also have access to the Sports Club Track, and when there is fair weather some classes are held outdoors. Eve's is popular because of Eve's Fitness Battles. These have been running for some years, and are getting bigger and better each time.
The battle attracts members of the studio and it is open to outsiders too. The participants (male & female) engage in various fitness activities including an obstacle course, long-distance running and so forth. This family event is held thrice a year and is repackaged every year to raise the challenge.
Profitness
Pro Fitness Health Club Borrowdale is strategically located at the Shopping Mall, Sam Levy's village. Pro Fitness is all decked out with the top of the range equipment and has personal trainers available to assist you to achieve your goal whether it is weight loss or training for an upcoming event. There are a wide range of classes to choose from including cross fit, Pilates, Yoga, spinning and so on.
Pro Fitness Health Club Borrowdale
also has a number of machines for you to try out such as treadmills, rowing machines and stepping machines.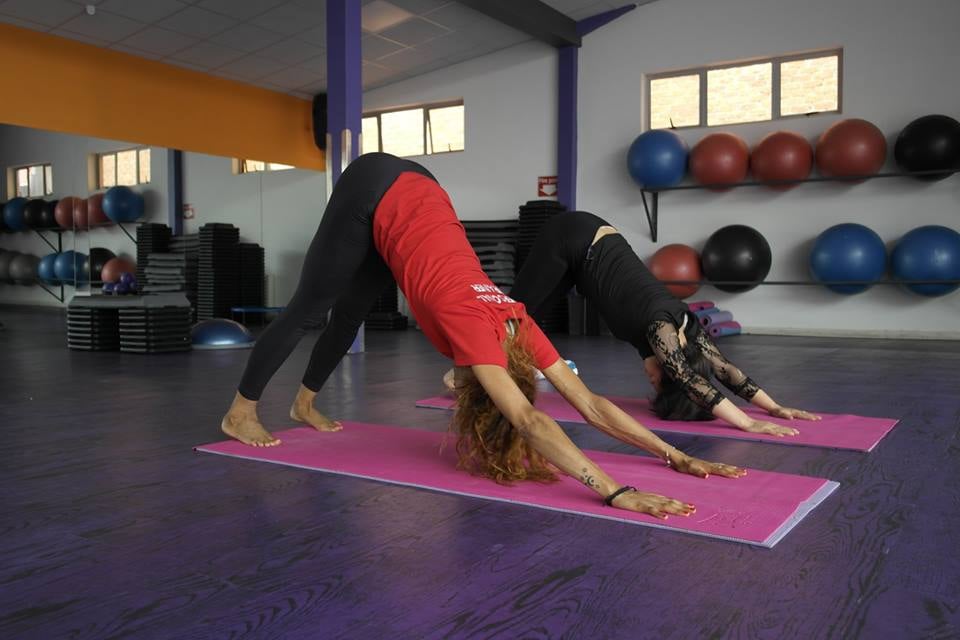 Opening Hours Monday - Friday 5:00 am - 9:00 pm
Sat - Sun: 6:00 am - 6:00 pm
Body and Soul Fitness Borrowdale
Body and Soul Fitness is a fitness centre which is based in Harare. It has operated in Zimbabwe for over 20 years. The centre was established under an American organization by the same name. Body and Soul as the name says implies that its programmes are designed to develop the individual's fitness and their Christian faith. The focus of the classes is to challenge participants to reach their personal best. The centre and the classes are primarily for women. The classes are conducted throughout the week from various strategic locations around the city.
Some of the classes offered at the centre are; Dance Blast, Strength and flexibility, Cardio Strength and Gold. A popular one is Boot camp, a 1-2 week programme held every year. Sessions at Boot camp are designed to bolster all body strength and they are open to experienced individuals as well as amateurs. Body and soul fitness also does outreach programmes in other parts of the country to engage the young to be more health conscious.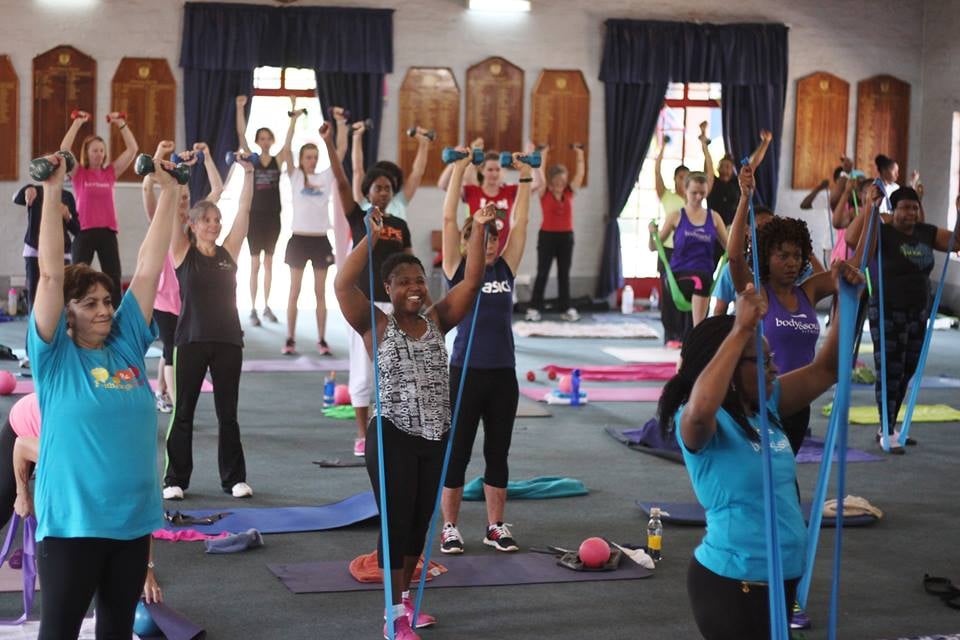 Total Fitness Studio
Longchen Plaza is a fairly quiet location for a commercial centre, and it is rather far afield from most central places and neighbourhoods in Harare. However, it is home to an impressive state of the Art Fitness Centre. Total Fitness Centre was opened in 2016 and it has the makings of a modern gym. The aesthetics, the machinery, design and layout are very fresh. It is spacious as well and well aerated. Some of the machinery at this well-kitted gym includes; Elliptical Bikes, Treadmills, Squat Racks, crossover machines, Smith Machine and so forth. The gym has a well laid out circuit which is designed to help members firm up gradually on their fitness journey until they are proficient with all the machines.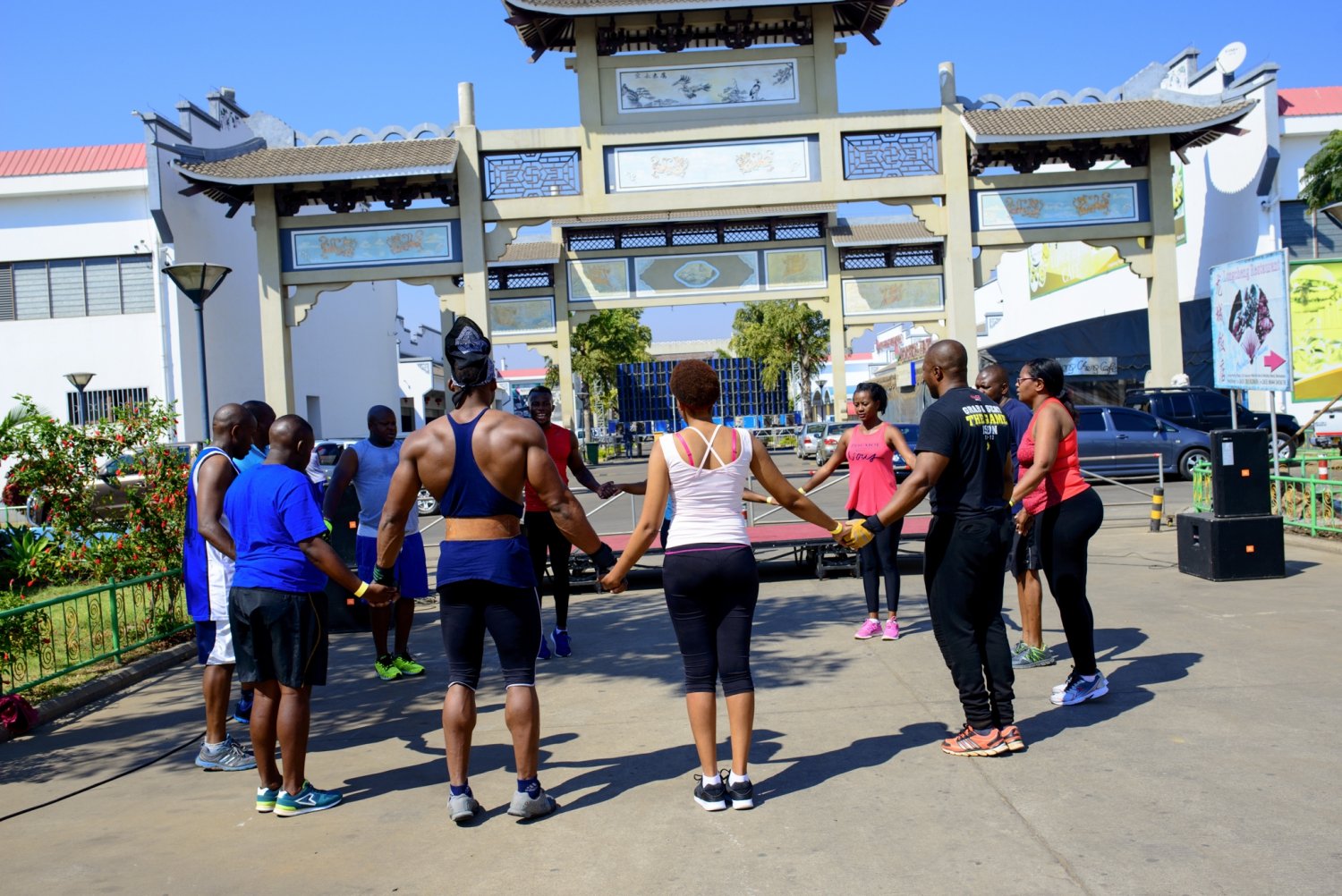 The gym has in-house trainers who can guide clients and there are also some personal trainers on standby for those who need one-on-one assistance. Group sessions are available in the mornings and evenings and the classes offered include; Spin Calisthenics, Taebo, Zumba, Cardio Boxing and so on. Additional amenities on the premises are; a small grooming parlour where gents can get a shave and trim. There is a Nutrient Supplements Kiosk which also offers refreshments.
Total Fitness Studio is open from Mon to Fridays from 5 AM to 9 PM and half day during weekends.
RBZ Sports Club Gym
The RBZ (Reserve Bank of Zimbabwe) Gym is a fitness centre that operates from the RBZ Sports club in Mabelreign. The centre is open to Club members as well as external individuals who would like to access the club for personal training. The gym is small but it offers several sporting amenities such as ample space for track training, tennis courts and Basketball Courts. There is a Cafeteria and Bar at the club where patrons can stop for some refreshments as well. The premises are secure and there is ample parking for members.
Fitness classes are held at the gym, every morning and every evening. Popular classes at the club are the Aerobics session and Zumba.
We hope this feature will help make your decision making the process shorter as you figure out one which would suit you.