Great Picnic Spots in Harare
Zimbabwe
The sunshine city of Harare has grown considerably over the past couple of years, and as her boundaries spread there are fewer havens of tranquillity within the city limits. So we set out to find a few great spots where people can escape the daily hum drum of their busy lives. We have picked a handful of these easy to reach places which are comfortable, serene, spacious and perfect for weekend or summer day picnics.
The Top 5 we highly recommend;
Raintree – Umwinsidale
Raintree
is a high end functions venue located in the leafy suburb of Umwinisidale. This serene location lies at the heart of Umwinsidale valley where the indigenous tree groves, rolling lawns and the river running on the property make you forget you are still in the city. The landscaping at Raintree is impeccable and it's the kind of place that grows on you. Every nature lover will feel at home as they take a stroll on the grounds and take in the music of the birds. A few species of plains game can be spotted on the property as they have found a home here.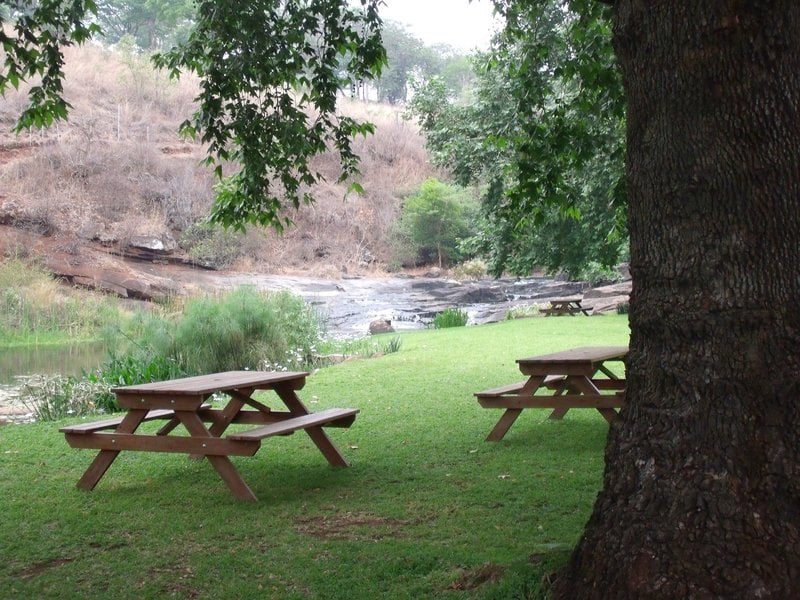 Raintree offers picnic facilities for individuals and small groups and has the makings of a romantic hideaway as well. Picnic times are from 10.30am to 5.30pm. Guests are welcome to bring in food and drinks but they are advised that pets, music and service providers are not permitted. As a fully fledged venue that hosts various events bookings for picnics are essential. We love Raintree because of its exclusive location and the fact that the property is well manicured all year round.
Kingfisher Park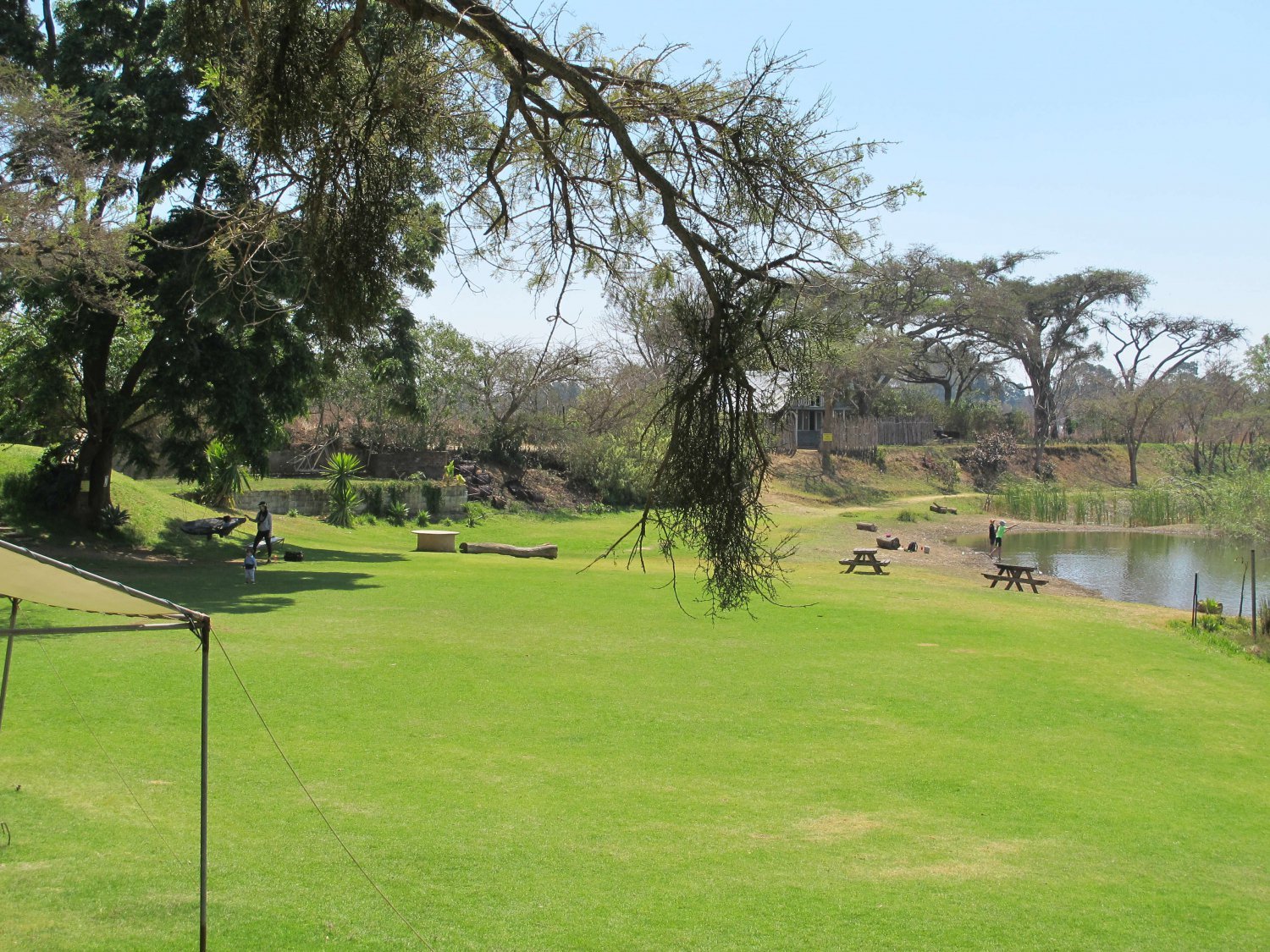 Kingfisher Park
is a great summer venue which is ideal for family outings. There is a small body of water where guests can do some fishing or canoeing while children can run around to their hearts content or play on the swings .The venue also has plenty of room for some friendly ball games or team building activities. Guests are welcome to bring picnic baskets and spread out on the lawn or make use of picnic tables. They also have a Braai facility and a restaurant which serves drinks and snacks. Kingfisher is popular place to host small parties and mini functions and they allow guests to play music. Kingfisher gets our vote because of its easy access from the city and most neighbourhoods around the city.
Manna Resorts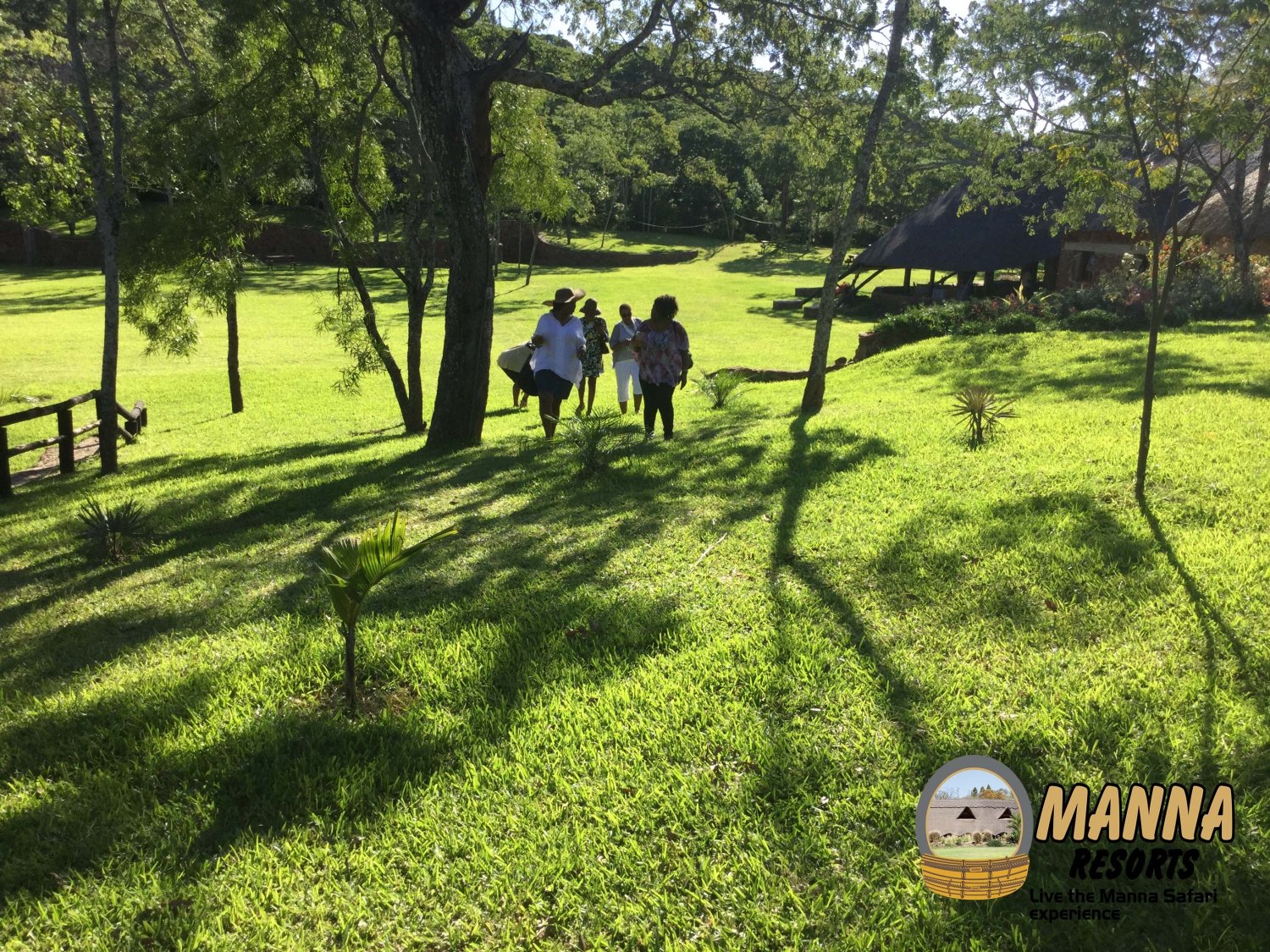 Manna Resorts is a fairly new peri-urban safari lodge which offers accommodation, conferencing and events facilities. Sitting on a choice piece of land overlooking the Shawasha Hills it is transforming into a state of the art luxury resort.
Manna
is located 20 minutes from the city centre off Enterprise road. Manna is open for day visits which give guests the opportunity to enjoy a meal at the restaurant or enjoy a picnic on the grounds. Manna Resorts has a few species of wildlife which graze freely and guests can catch a glimpse of them or take pictures while enjoying a walking safari.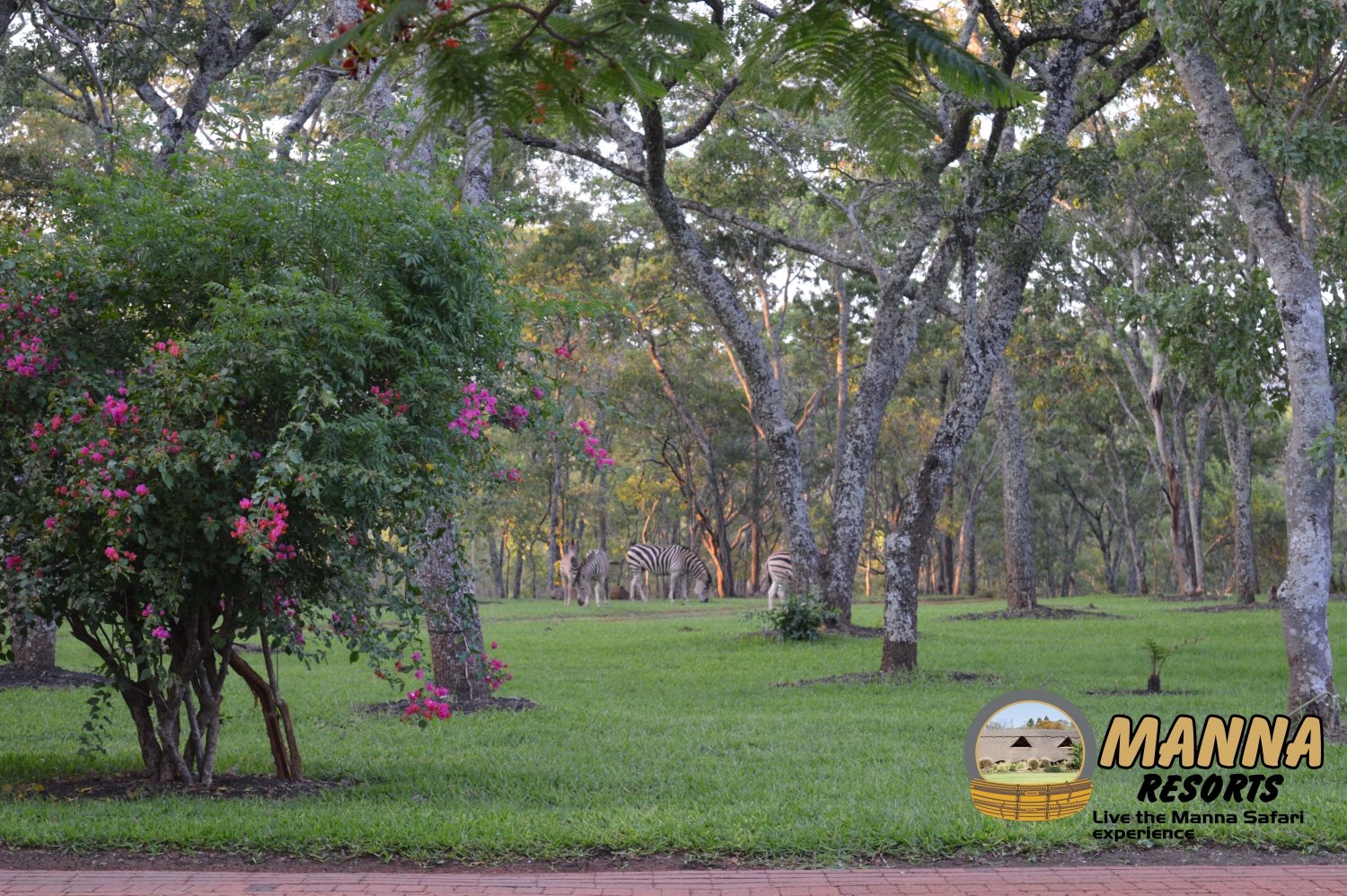 The environment is peaceful; the lush greenery, well manicured lawns and impressive landscaping are very therapeutic and pleasing to the eye. There are a number of picturesque spots which guests can choose for the picnic site and these areas are beautifully set up for you. Whether one is looking to catch up with friends, give a birthday surprise or pop the question, Manna Resorts is just the place. Food and drinks can be ordered from the restaurant and braai facilities are available at a nominal fee. (N.B Guests to bring their own meat)
Mukuvisi Woodlands
The
Mukuvisi Woodlands
is one of the most popular nature parks in the city. It is situated just 10 minutes out of the CBD making it very accessible. It has been running for over 30 years and still provides a great service to the community and the wildlife that finds shelter there. Mukuvisi Woodlands serves as an educational Site for young and old, but it also provides a great place for recreation. The park offers picnic and braai facilities for individuals and medium sized groups.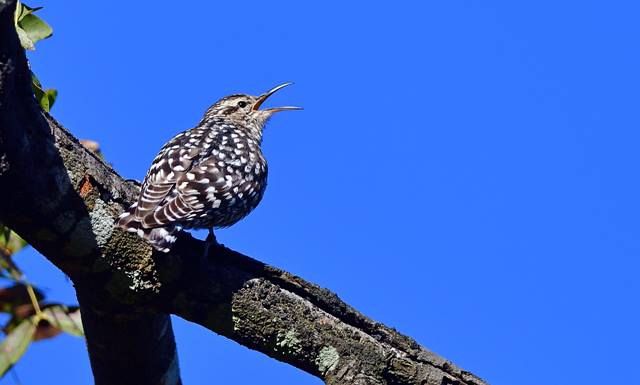 Guests can look forward to learning more about animals and birds, some of the animals resident here are; crocodiles, giraffe, zebra, parrots, tortoises and so on. There is a restaurant on the premises as well but the picnic facility is very popular and many will find the admission fees very affordable.
Haka Game Park
Haka Game Park is a privately owned game reserve which is located off Mutare road. It provides locals and foreign guests the opportunity to have a safari experience right within the city. Haka is a tranquil place, a true nature retreat where guests can relax, enjoy the fresh air, stretch their legs and be far from the hectic city life. Haka has a number of bird and wildlife species and people can bring their picnic baskets or braai kits and spend the day.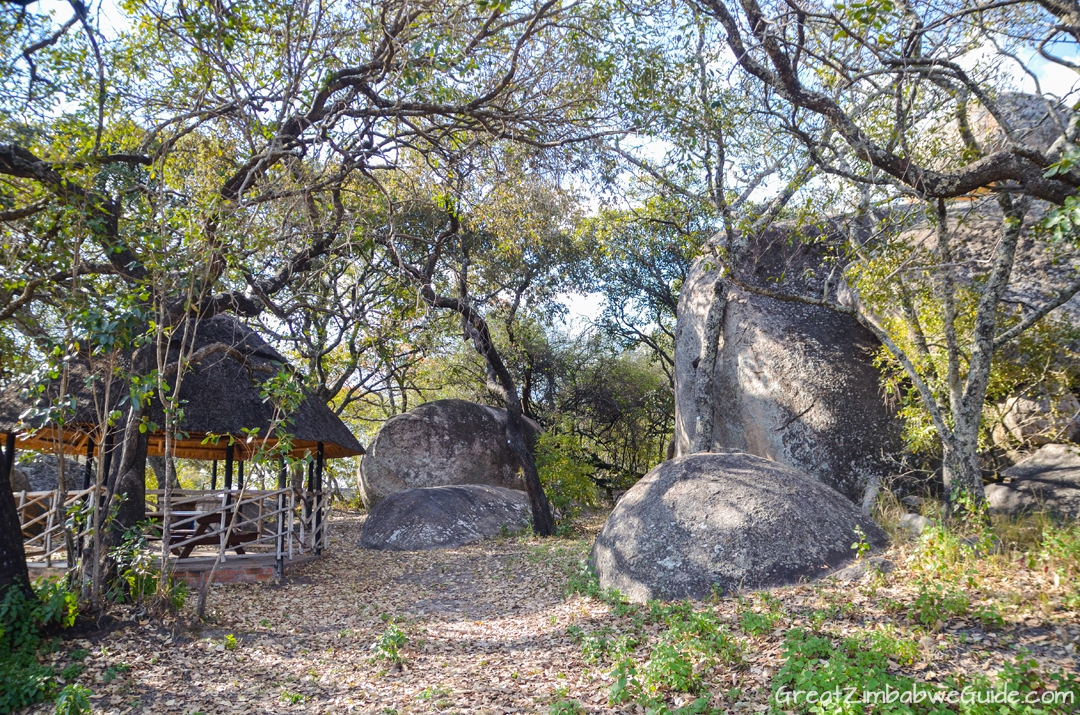 We hope you will find time to visit one or all of these great places soon.