Harare Markets
Zimbabwe
Our Top Experiences and Tours in Zimbabwe:
If youʻre booking your trip to Zimbabwe last minute, we have you covered. Below are some of the top tours and experiences!

The city of Harare is a developing metropolis which is slowly but surely following lifestyle trends that make other African destinations so attractive. As shopping is evolving in the bustling city, we have seen the emergence of regular outdoor specialty markets around the city which are growing in popularity. Here we focus on a few of these markets. We hope you will be enticed to visit some of them for yourself.

Maasdorp Avenue Market 

The

Maasdorp Avenue Market

is a food market located in Belgravia. One of the oldest open markets in the city it was founded on the principle of bringing fresh produce to the customer at reasonable rates. Shoppers get to shop in a relaxed family friendly atmosphere at a leisurely pace. The Market offers a variety of products for your pantry with everything from grains, vegetables, eggs and poultry, jams and preserves, Nuts and seeds, baked delights to dairy products. The Market is a unique mix of back yard businesses, sole traders and up and coming small businesses. Each stand is represented by warm bubbly people who can explain more about their wares, share great recipes, and give that human touch as you plan your meals for the coming week.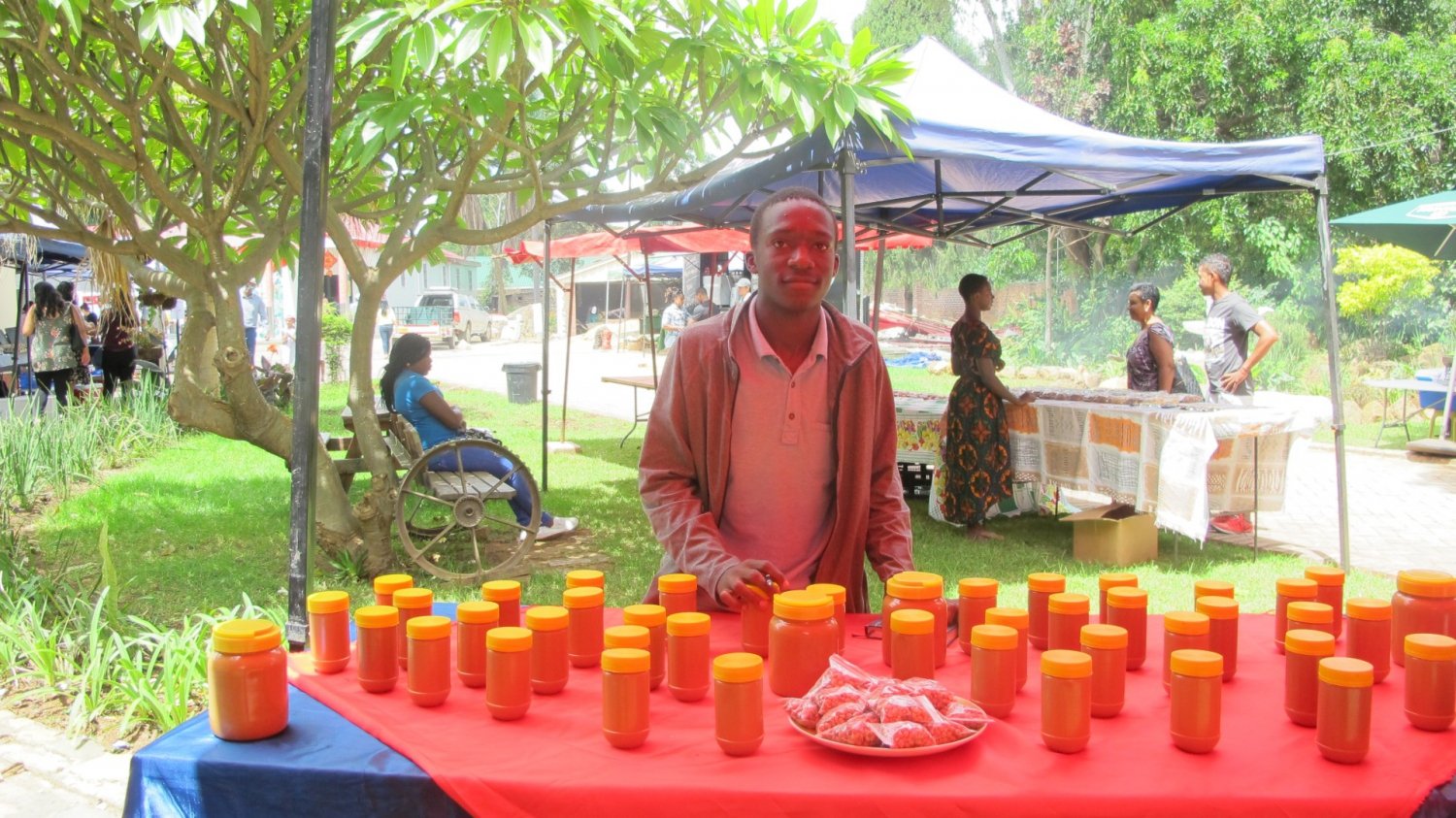 The great thing about Maasdorp Market is there are some picnic benches where you can just relax and have a coffee, or enjoy some food after you shop. It's a great place to bring the kids as there is room for the little ones to run around freely. Some of the names to look out for include Easy Peasy condiments, Freshe Café, (for assorted beverages), Eny's healthy treats and many more quality products.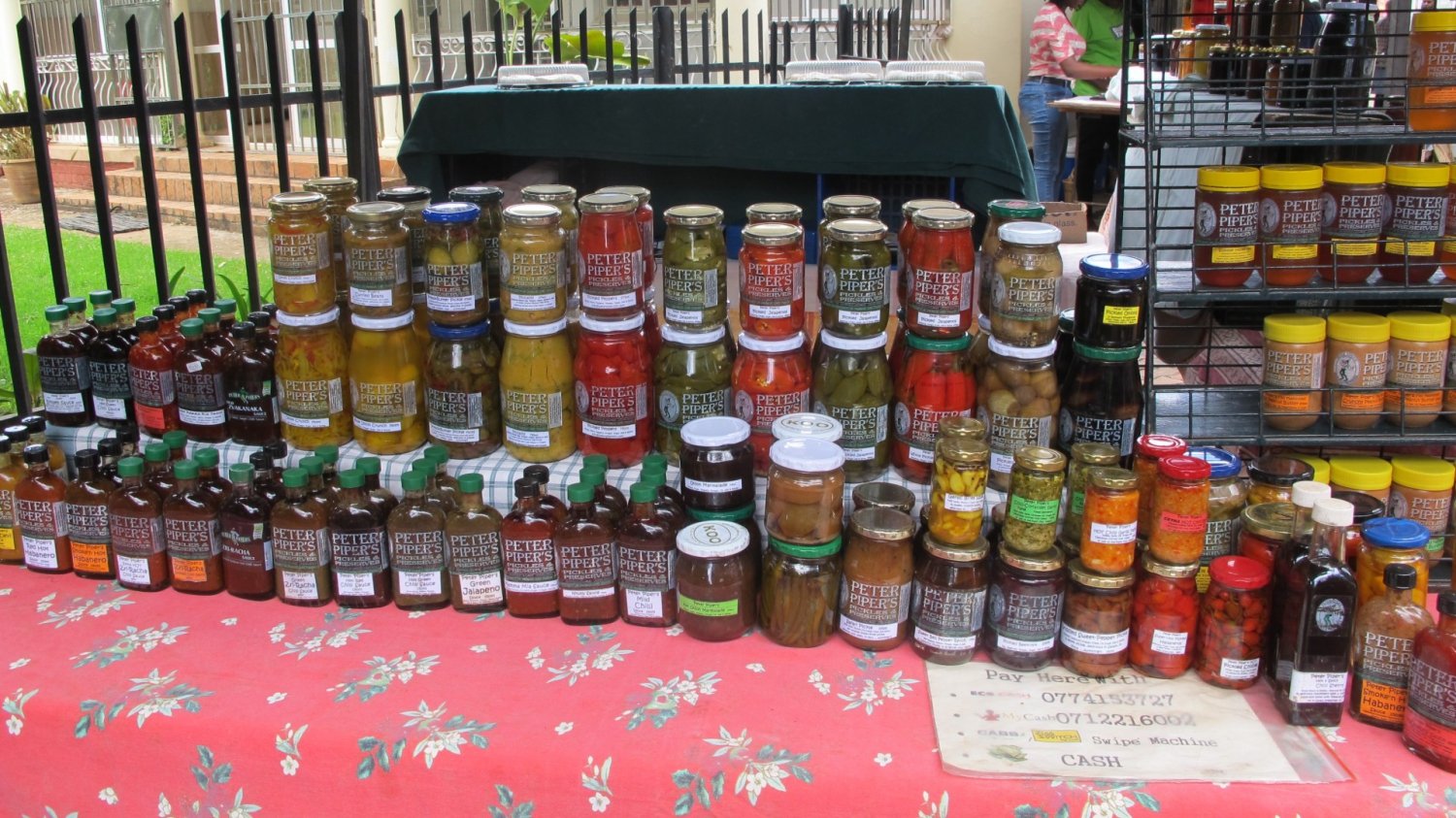 The Market is open on Wednesdays and Saturdays between 9 AM and 12 PM.
Contact - Call 077 450 2607
Market at Queen
Market at Queen is one of the most sought after events in Harare at the moment; this market is a monthly affair which is hosted by
Queen of Hearts
Restaurant in the leafy suburb of Highlands.
Market at Queen
began in 2016 and it has grown bigger and better ever since. It is a foodie Market which features assorted caterers who come together to give visitors a wide choice of tasty treats. There is something for everyone with some delicious insta-meals, light meals, exotic flavours, full flavoured hearty meals, sweet guilty pleasures and a great selection of drinks as well.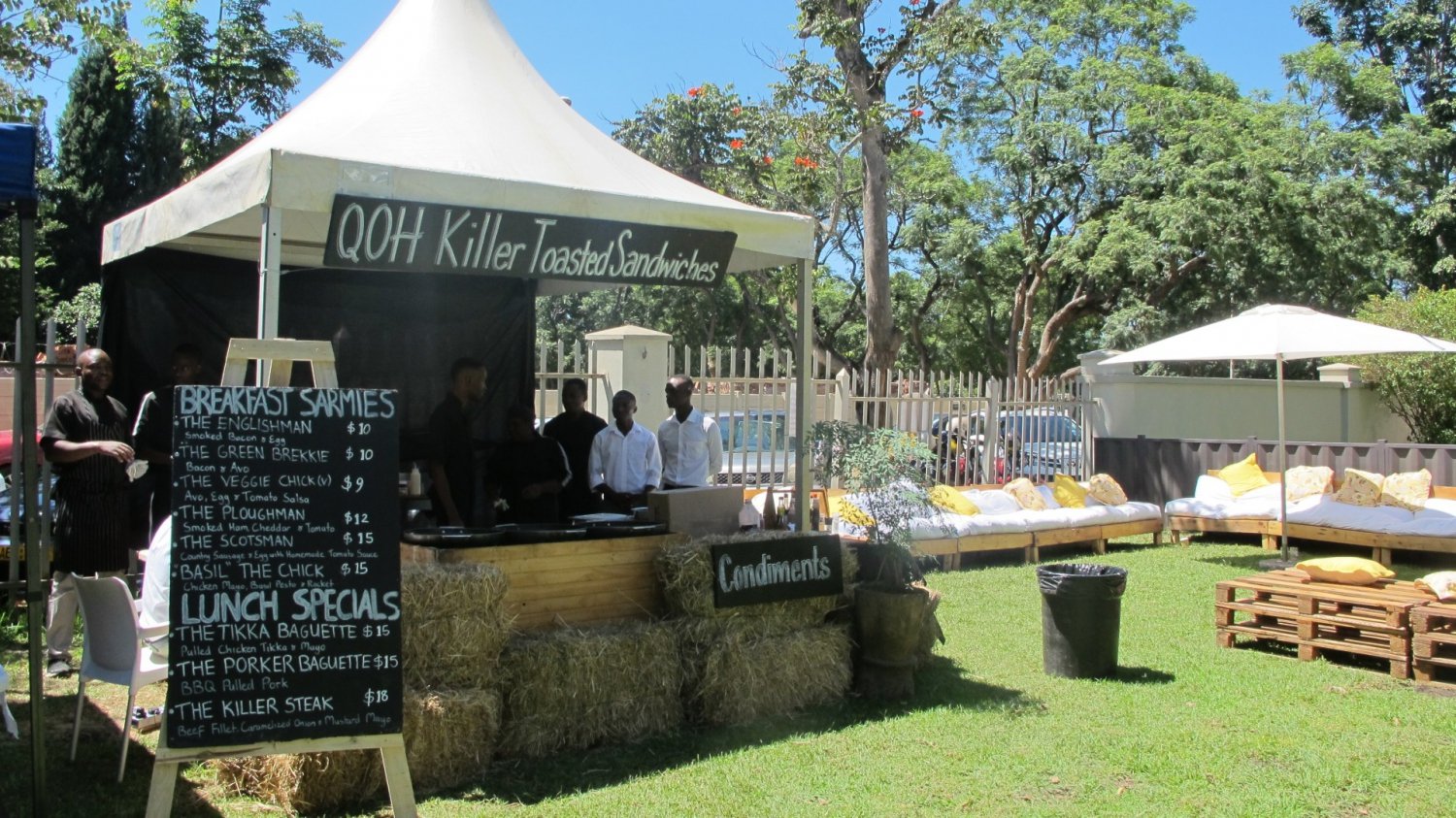 Market at Queen is held on the last Sunday of every month from 9 AM to 4 PM and there is a cover charge for entry. Guests can come through and browse the various stands, as they choose what to try; or simply sit back and relax in the garden while enjoying some quality time with friends and loved ones. There is live entertainment on offer; a funky band called Marinade plays some soulful tunes and there is a play area for the children. Some of the caterers at the Market include Le Bon Vivant, Chicken Basket, Burger Boys, Curry tree, Taco Cubana, Oh So Sushi, Alma Porto, Cottage bites and so on.  The Horsebox Bar which is the onsite bar will be open as well.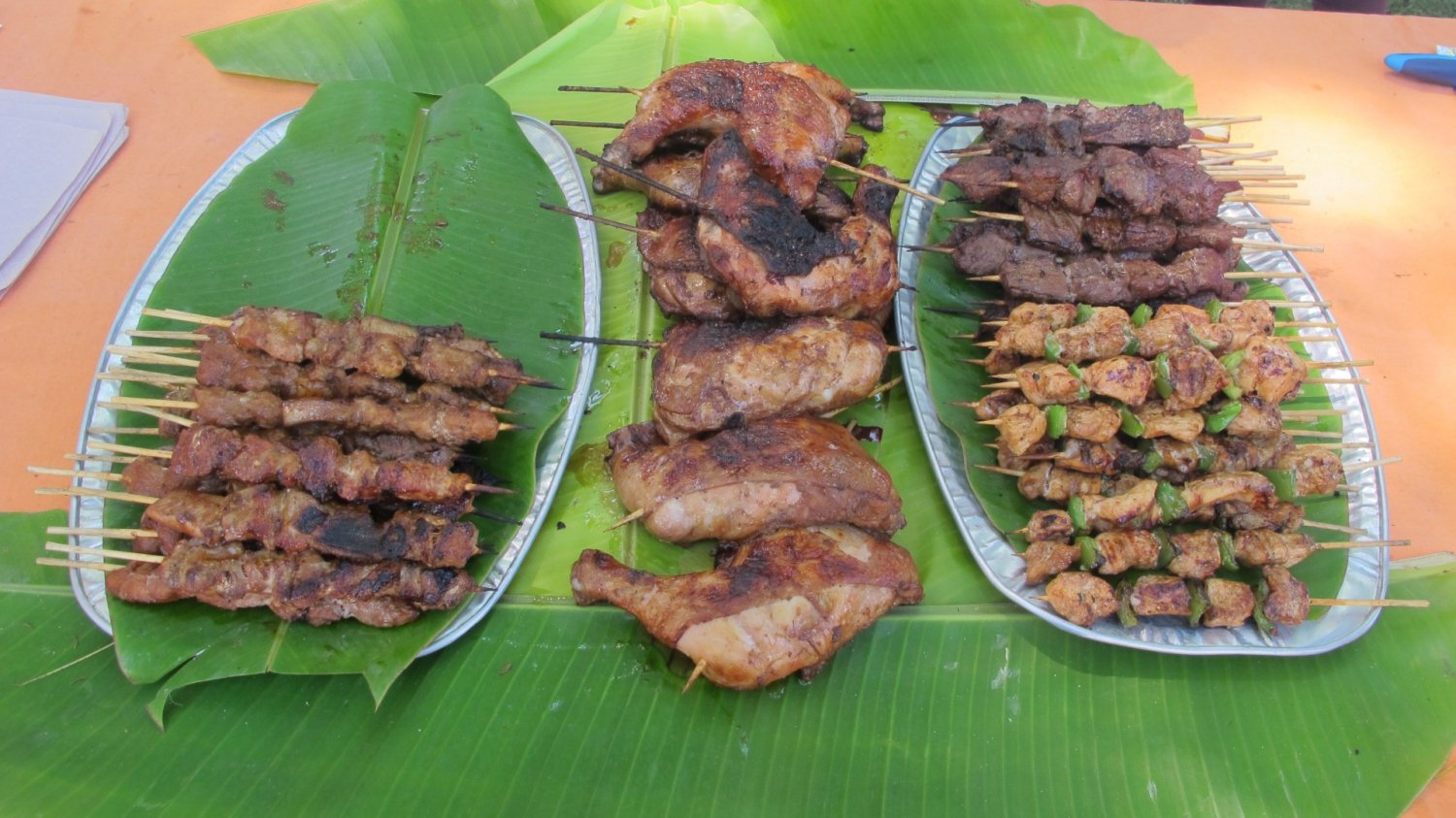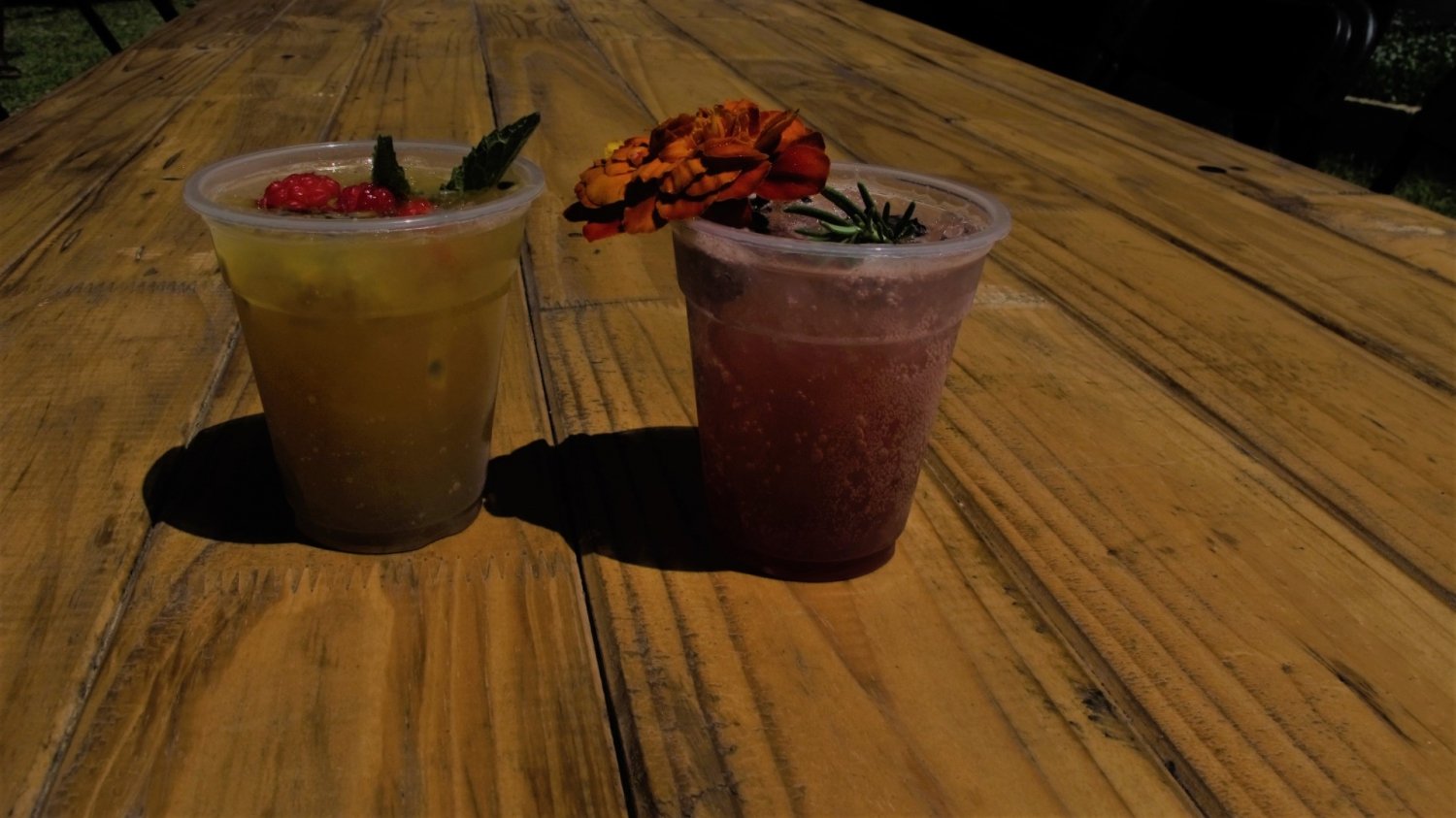 Market at Queen is 'the' place to go if you want to give your mouth a flavour trip whether you want to sample some tacos, yummy Kebabs from the Philippines, gelato, Sushi, premium wines, masterfully executed burgers, unforgettable curries and so much more.
Contact - Queen of Hearts Cafe, 1 Hurworth Road, Highlands Harare, Zimbabwe
Asian Street Food Market 
The
Asian Street Food Market
is a weekly pop up market which takes place in Belgravia Harare. The market serves to bring people together to celebrate Asian cuisine from different countries. It is also a place to unwind and mingle with friends and family. It is a relaxed atmosphere where people can sit back and enjoy the music, sit on picnic blankets, and chat over some Chinese, Korean, or other tasty meals of their choice. There is a  Chinese Supermarket on the premises if visitors would like to do some shopping for groceries and household goods.  It is a safe environment suitable for all ages.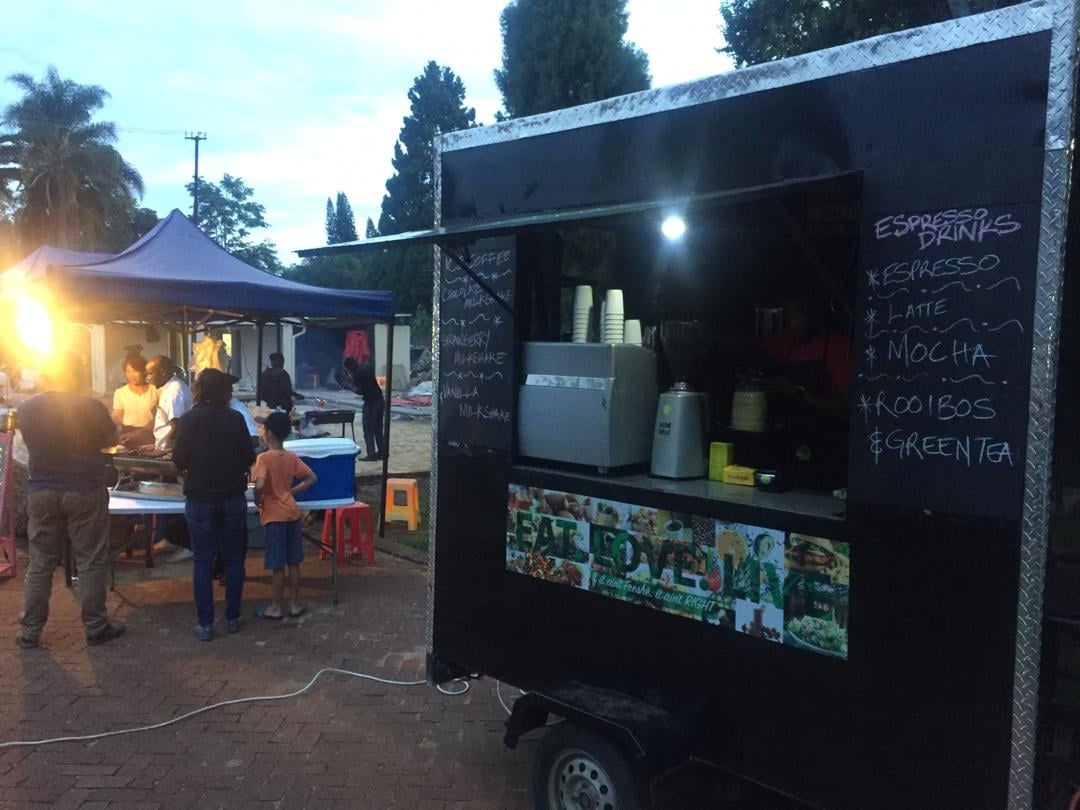 The market is held every Friday evening at 13 Maasdorp Avenue Belgravia. 
Contact - Call 077 450 2607
Amanzi Market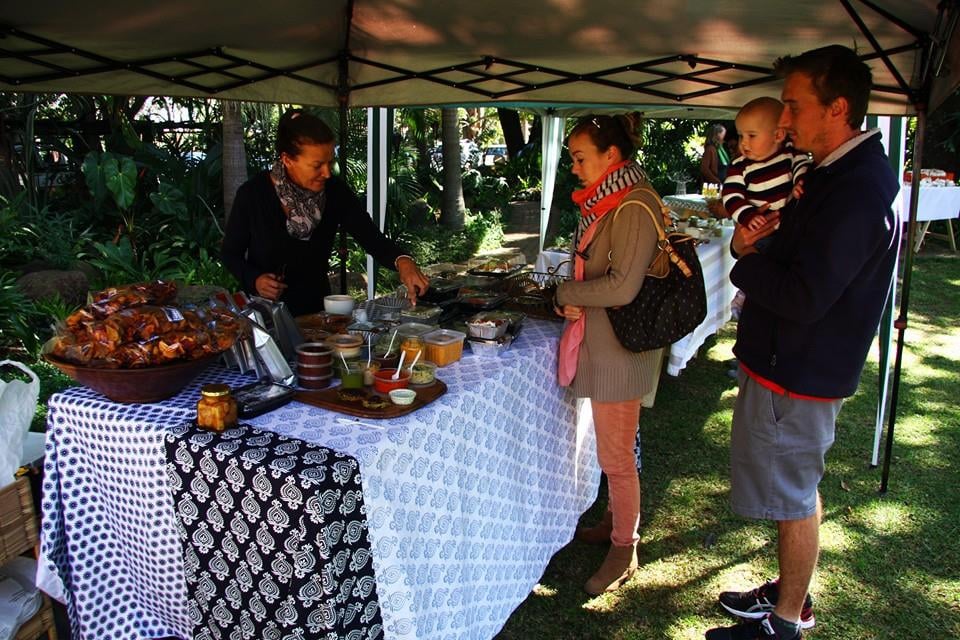 The Amanzi Market is a fresh food fair held every Friday from 9 AM to 1 PM at
Amanzi Restaurant
on Enterprise road. This fair is all about promoting wholesome eating and buying local. There is a great spread every week with so much to offer whether you are watching your weight and want preservative free dishes and ingredients or you are a strict Vegetarian.  The market is held in the Restaurant garden and you don't have to worry about parking space, congested aisles or noisy shopping malls. Shoppers will find Herbal teas, homemade marmalade, dips, Cashew Nut cheese, Granola, Coffee beans, flavoured butter, dried fruit and so much. Some notable names that are regulars at this market include Peter Piper's Pickles, Mantis, B-Conscious Foods.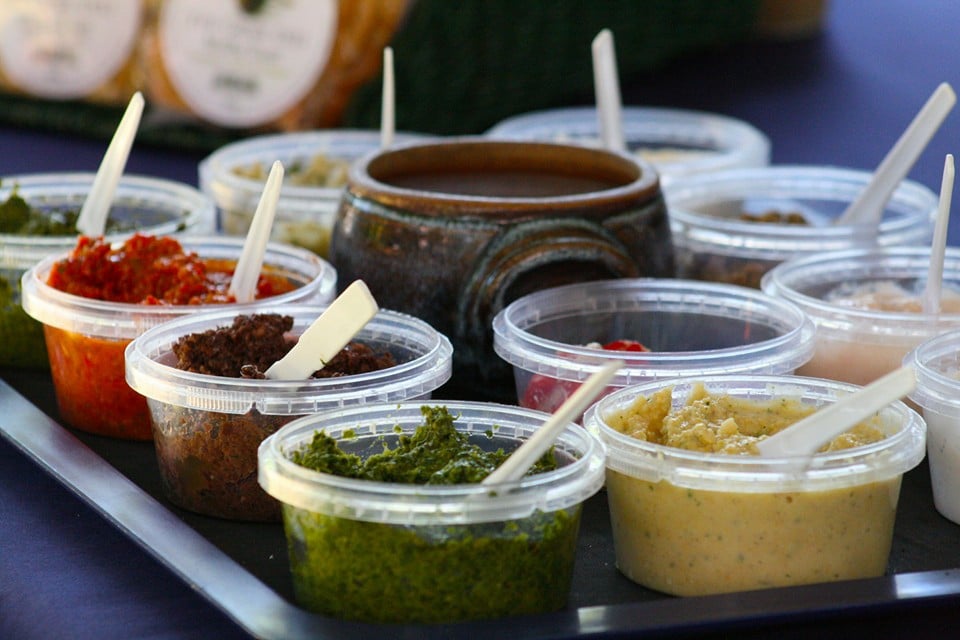 Contact +263 242 497768
Upmarket Maasdorp Farmers Food Market
The
Upmarket Maasdorp Farmers Food Market
is located on Maasdorp road in Belgravia, next to Bottom Drawer. It runs every Wednesday and Saturday morning and it offers a wide range of fruits, vegetables, various other food products and crafts. Visitors can pop in to shop for impressive locally made handicrafts for the home, for gifts and items for personal use.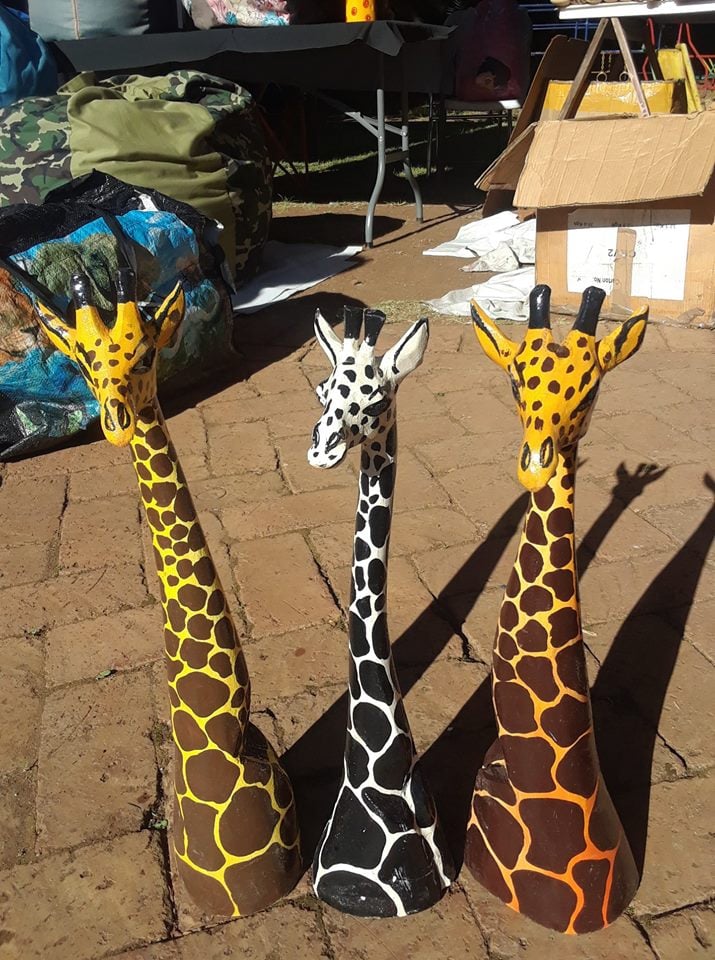 Contact – 12 Maasdorp Avenue, Belgravia, Harare, Zimbabwe; Call 078 296 4220