How To Choose The Right Houseboat For Your Next Vacation
Zimbabwe
Make your next summer vacation a unique and memorable one by opting for a
Houseboat experience
. It may prove a little bit costly but it is well worth the effort and it will definitely exceed any previous vacation. It is a holiday idea that is different and maybe a first for most people, think of the awesome photographs you can take. We have compiled a few pointers on what to consider when choosing the ideal houseboat.
Boat size and amenities
There are many types and sizes of houseboats. When you are looking to hire one you need to consider the number of people in your travel party. This will determine how much cabin space you will need. As you will decide whether everyone sleeps in a cabin or some will sleep on the top deck. Will the boat have air-conditioning or Fans or both? Other amenities to consider include extras like a Jacuzzi, Braai, Music System, etc. It may be easier on your pocket to consider a simple functional boat which is spacious; if all you are looking at is some time away. Some simple boats include
Domba
,
Navistar
, and
Lady Rue
. However, if you are planning to host a celebration you can look for something fancy. Some of the elegant boats to consider are
This is it
,
Umbozha
,
Sahwira
among others. You can ask for visuals of the boats so you can see and compare.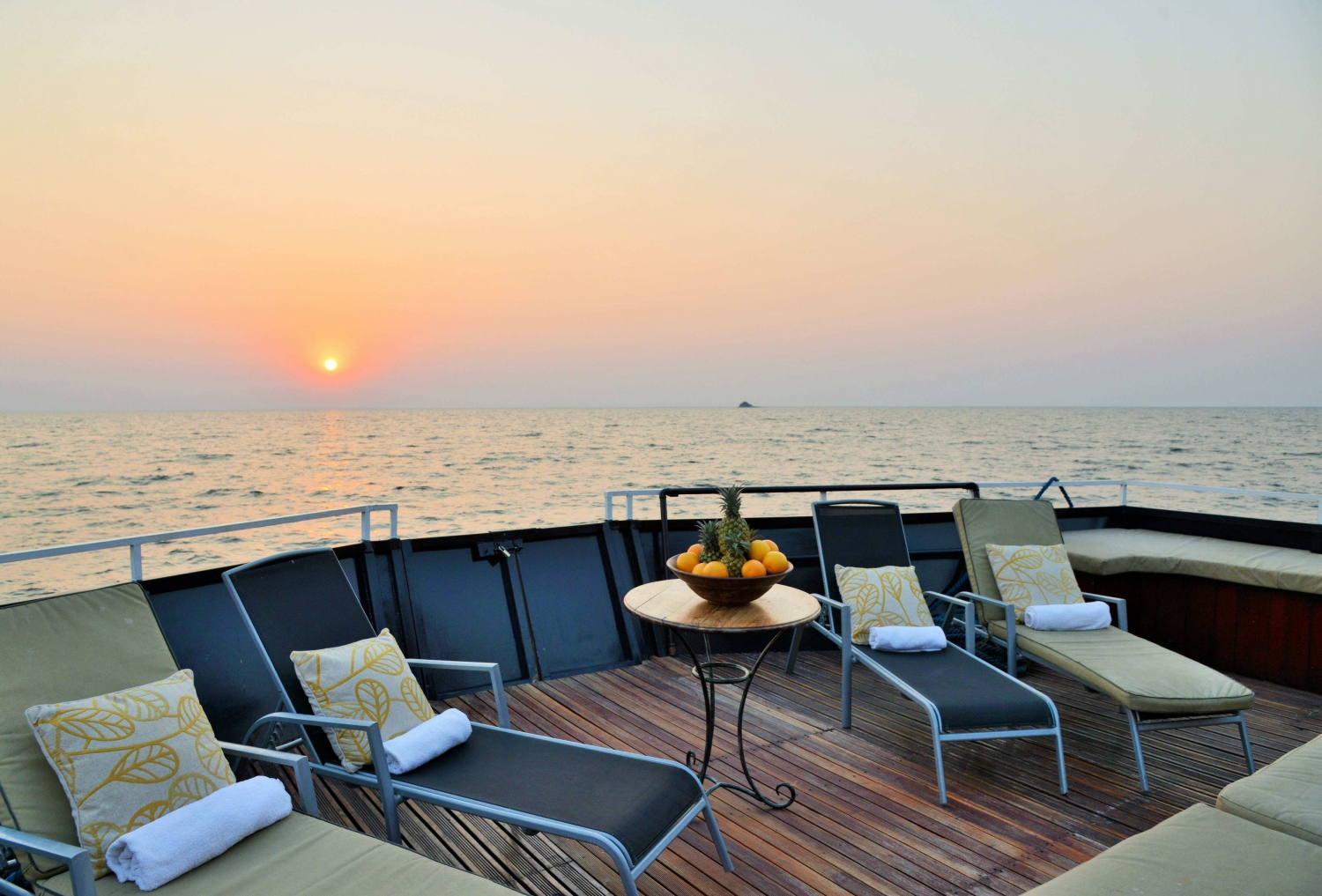 Cost
As with any other vacation, the budget is very important. Determine what is required and how much it will cost before you make your booking. House boating allows you to self-cater and this means you will buy your food provisions and see to your own meals. You can opt to outsource your meals.
Kariba Catering
is a company that provides catering; you don't have to worry about buying provisions, or cooking. You choose the menu plan you want and they will cater to you while you relax. A Houseboat is a moving home which requires fuel. For some boats the charge includes a fuelled boat, while some boats offer a dry boat rate, you fuel up on your own. Make sure you factor that in when you budget.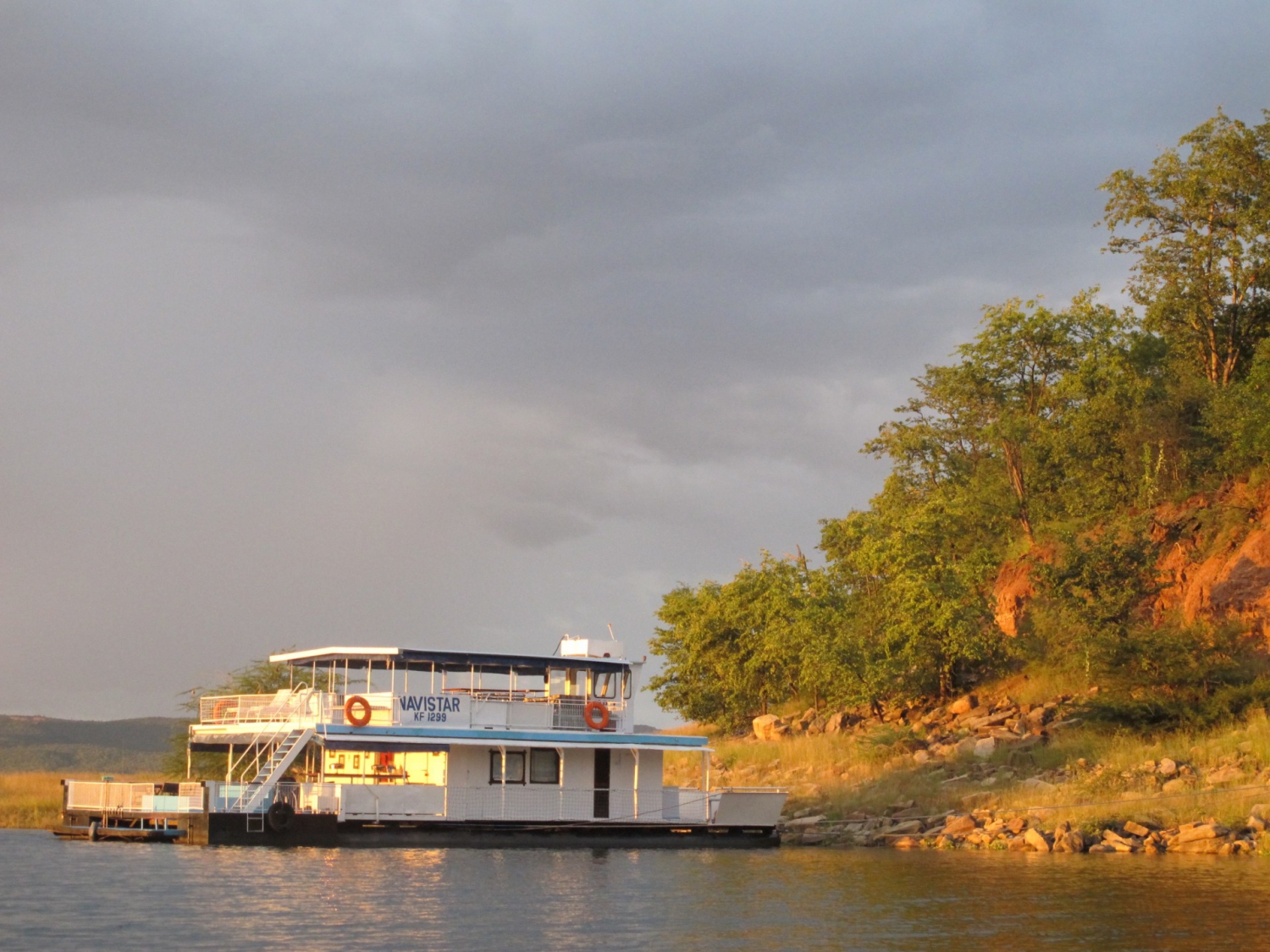 Some additional supplies you will need include detergents, towels and First Aid supplies. Make sure you find out what is provided in each boat as you calculate the overall cost.
N.B Fully catered boats may seem costly but there is no planning headache on your part as someone else ensures you have the ice, food, meat and will not forget any of the essentials. Find out more about fully catered houseboats –
Zambezi Cruise Safaris
Safety
If you are travelling with children it is important to look for a child-friendly boat which has safety features. Examples of child-friendly boats include
Peregrine
.
Activities
What do you look forward to doing while you are on your vacation? If you intend to do some Fishing do not forget you should bring your own equipment or hire from Marine Land. Other cool activities are Game viewing and Speed- boating. Find out how many tender boats the houseboat comes with. You may want to relax and enjoy the sun or cool down in the splash pool or perhaps a Jacuzzi. Your preferred leisure activity can also determine the boat you will choose.
These are the main points to remember when choosing your houseboat. Remember booking early is essential. You also get your pick of boats if you book early.
Contact us for more information about the houseboats on offer.
Email us at enquiries@myguidezimbabwe.com