Lunch at Dean's Restaurant in Victoria Falls
Zimbabwe
Dean's is one of the Victoria Falls Restaurants that has grown in popularity ever since it opened its doors earlier this year. Taking a prime location at the heart of Elephant Walk Mall it is a mixed cuisine restaurant which provides great food and a comfortable environment. Deans brings an urban twist to some classic dishes and provides fresh wholesome meals at affordable prices.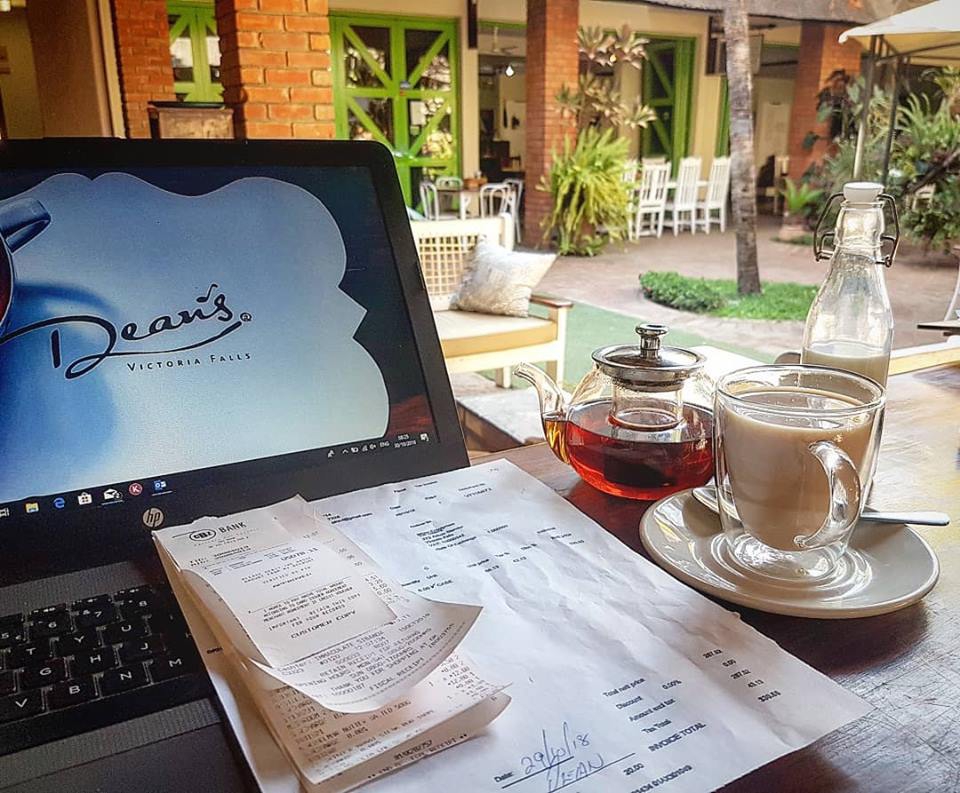 We made a stop for a late lunch at Dean's on a recent Vic Falls Trip after hearing so many good things about their food. In the afternoon many visitors to the town are usually out and about doing one activity or another and there tends to be less traffic in the late afternoon. With the extremely high temperatures of November, we were so relieved to finally sit down.
Dean's offers outdoor seating under Zimbrellas and the environment is casual. Surrounded by so much art and colour there is beauty all around. Elephant Walk comprises various curio shops and craft dealers who specialise in Wood, Metals, Stoneworks, Canvas, Photography and so on. Deans makes such a lovely addition to this bunch and is a lovely place to meet up with friends for meals or drinks or just catching up on one's emails.
We ordered some cold drinks and waited for our meal. We did notice how the menu seemed to be a bit lean and we enquired why only to be informed that they were in the middle of a menu reconstruct exercise and some items had been temporarily struck off. There were several snacks and light meal options which were adequate. The service was swift and efficient and when our meal arrived it was as promised, fresh, with tonnes of interesting flavours and well plated too.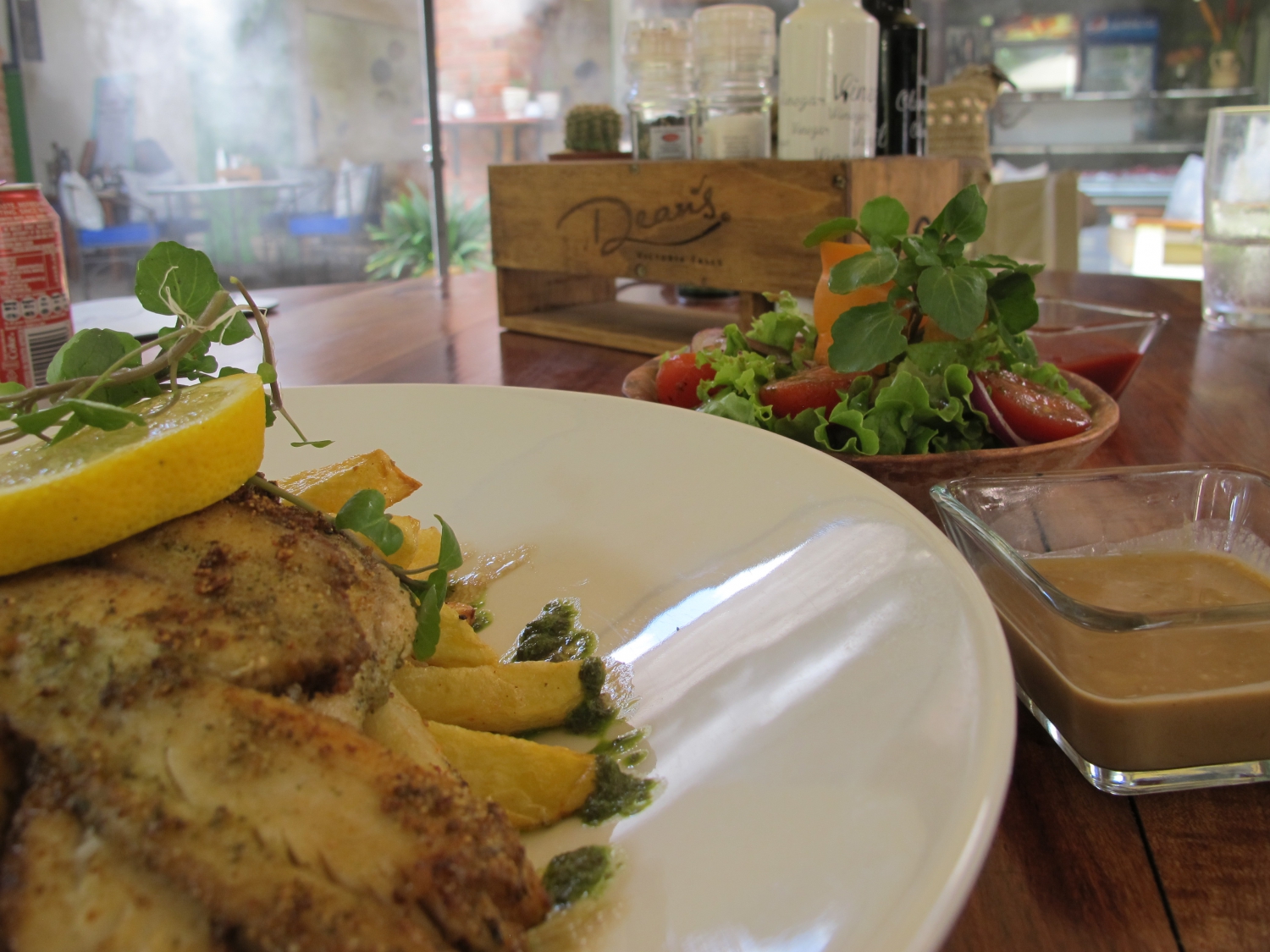 My friend opted for Herb-crusted Tilapia served with Peanut Butter Sauce and Chips. She gave a glowing report about the fish, noting it was fresh and tasty. My choice was a Chicken Mayo sandwich which turned out to be rather scrumptious. The filling was given a spicy remix which I enjoyed very much, we shared a garden salad which was crisp and the organic veggies were a definite plus.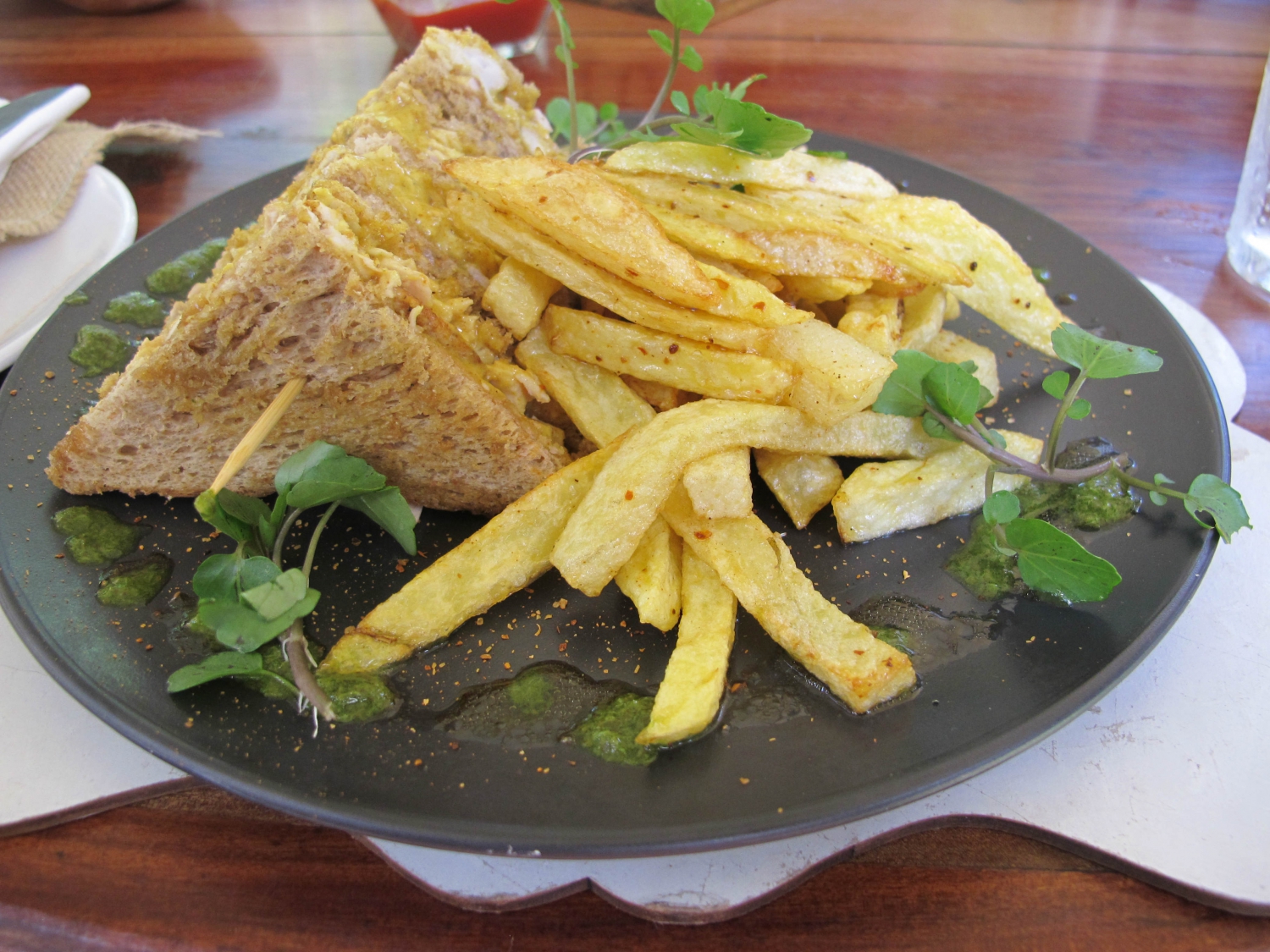 After hearing so many positive reviews about Deans we were glad the food lived up to the hype. Dean's looks like the perfect place for summer evening meals and we both agreed to pencil in another visit at a future date. Hopefully, we will get to sample the new and improved menu as well!