Our Visit To Palm River Hotel In Victoria Falls
Zimbabwe
Our Top Experiences and Tours in Zimbabwe:
If youʻre booking your trip to Zimbabwe last minute, we have you covered. Below are some of the top tours and experiences!

On our latest trip to the resort town of Victoria Falls, we had the pleasure of visiting the recently opened

Palm River Hotel

. Palm River is a 4-star facility that is a sister property of

Ilala Lodge

. We were completely impressed by the hotel itself and the experience as a whole. The hotel is a beautiful piece of architecture that uses a lot of local elements to come up with a property of world-class standards. There is a stunning walkway that leads to the entrance. The replica of the Victoria Falls Bridge is quite remarkable. The landscaping around the property is really top-notch as well. All the main areas have evocative artwork or statement pieces as foyer furniture.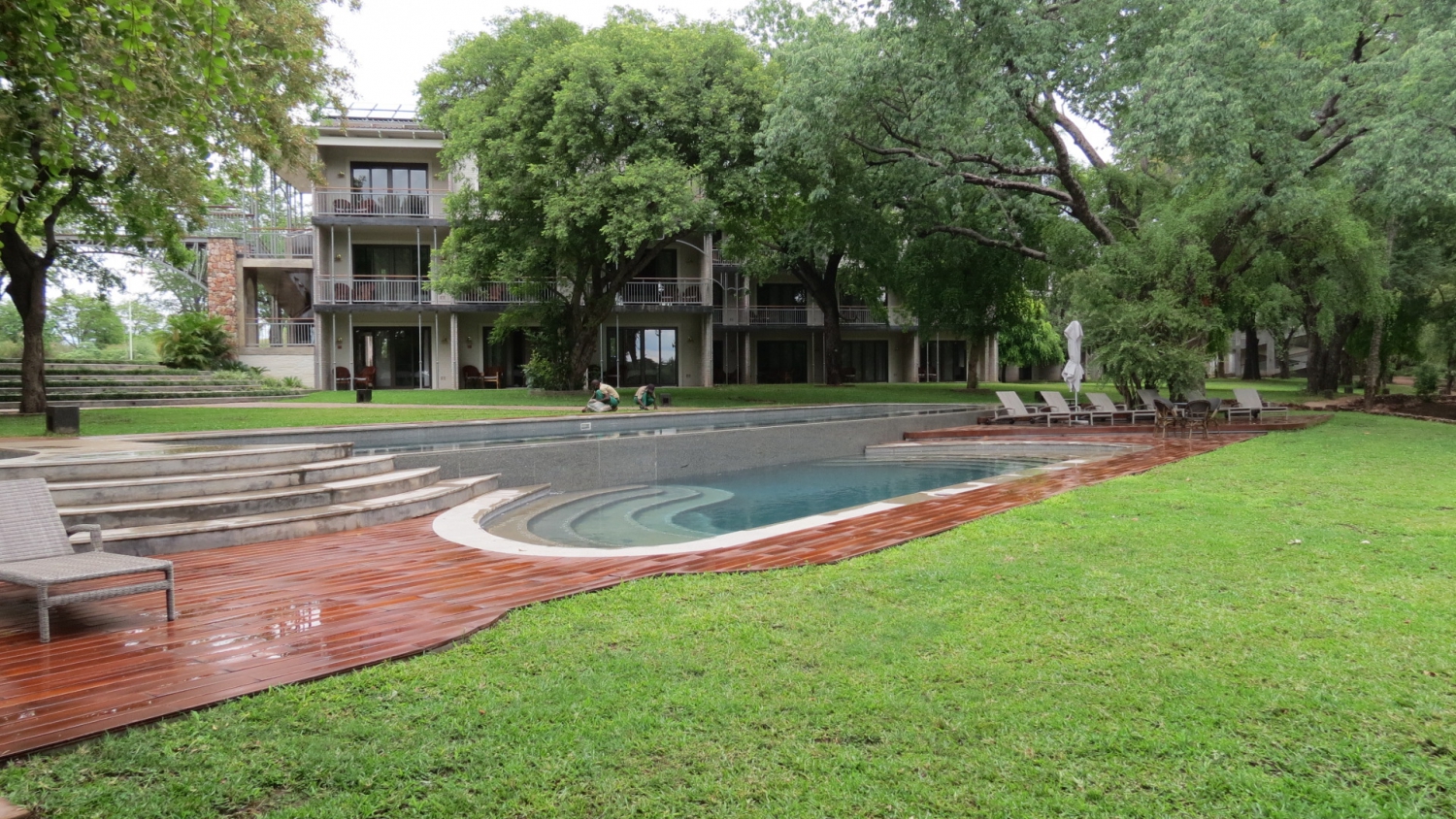 After checking in we were ushered to our room. We had the deluxe room; which is ensuite and has both an air conditioner and fans. The bathroom had a sleek modern design with exquisite wall tiles. It has a double basin, a shower and toilet, and no bathtub. We enjoyed beautiful views from our private verandah. As you look out one can see a number of big trees on the property, there were some warthogs grazing on the hotel green with the river as a beautiful backdrop. There is a lovely pool which just draws you in. It's an infinity pool flowing over a bridge into another large pool. In the hottest part of the day, we went for a swim and afterward relaxed on the loungers.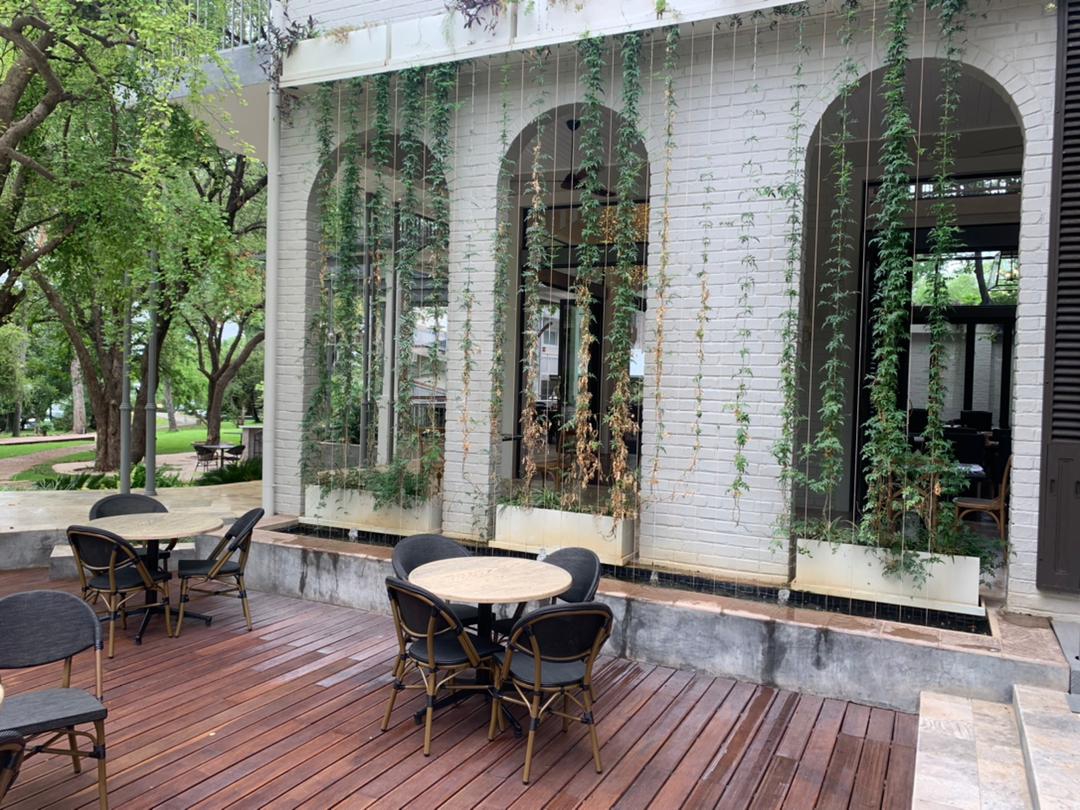 Meals at the hotel were memorable as the food was good and the service efficient and friendly. We sampled both Room Service and the sit-down menu in the hotel dining room. There is also an option to enjoy food and drinks outdoors. The waiters were friendly and attentive at all times. Food presentation made it even more appetizing. Breakfast was a continental spread, with lots of fruit, yogurt, cereals, muffins, and other mouth-watering pastries. For Lunch, we had a well-presented but far from ordinary hamburger, and chips.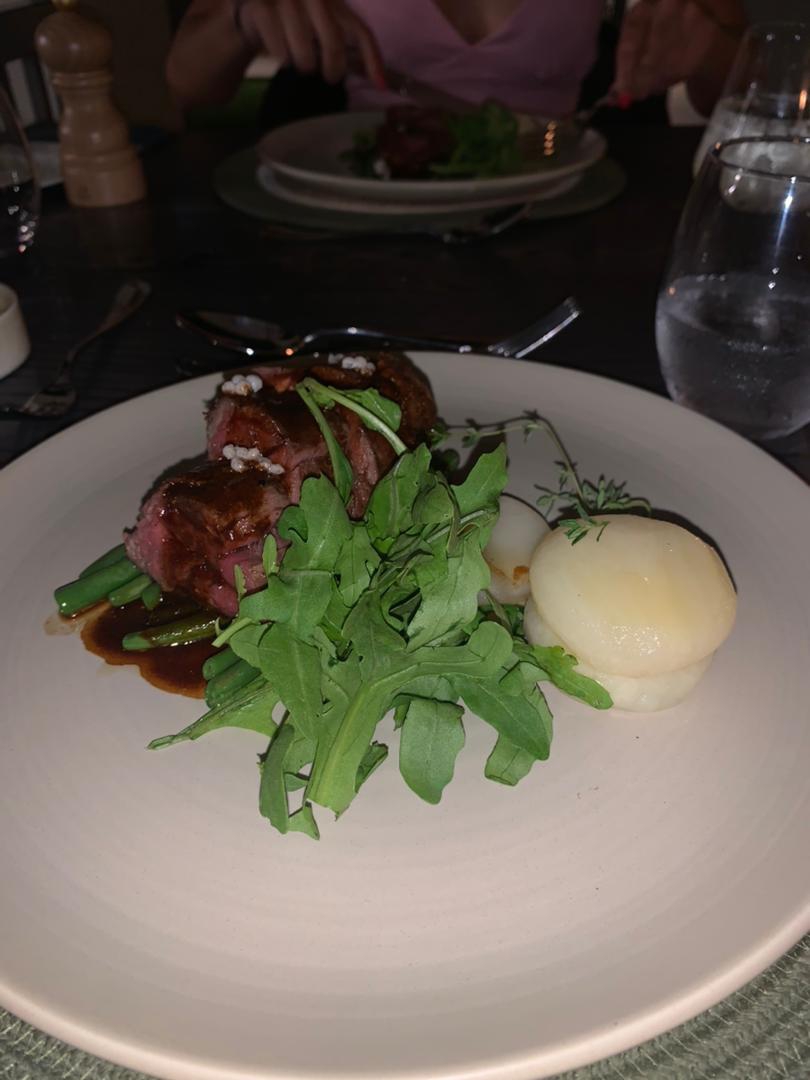 For Dinner, we ate Tenderloin steak, served with potatoes and vegetables. All in all, our stay was too short and we did not manage to enjoy any of the leisure activities offered by the hotel. However, we were informed that guests can sign up for afternoon riverside tea or a river cruise. If for any reason you cannot decide what you would like to do, there is an activities desk where first-timers can get more information.