Pure Africa Cruise Experience Victoria Falls
Zimbabwe
I believe no Victoria Falls trip is complete without going on a river cruise. There is something incredibly relaxing about being on the water and being surrounded by all that beauty. On a recent trip to the resort town, we had the pleasure of sampling a sunset cruise aboard the Zambezi Explorer. The Zambezi Explorer is under the Pure Africa stable; it is one of three fine vessels on which they are offering leisure experiences on the Zambezi.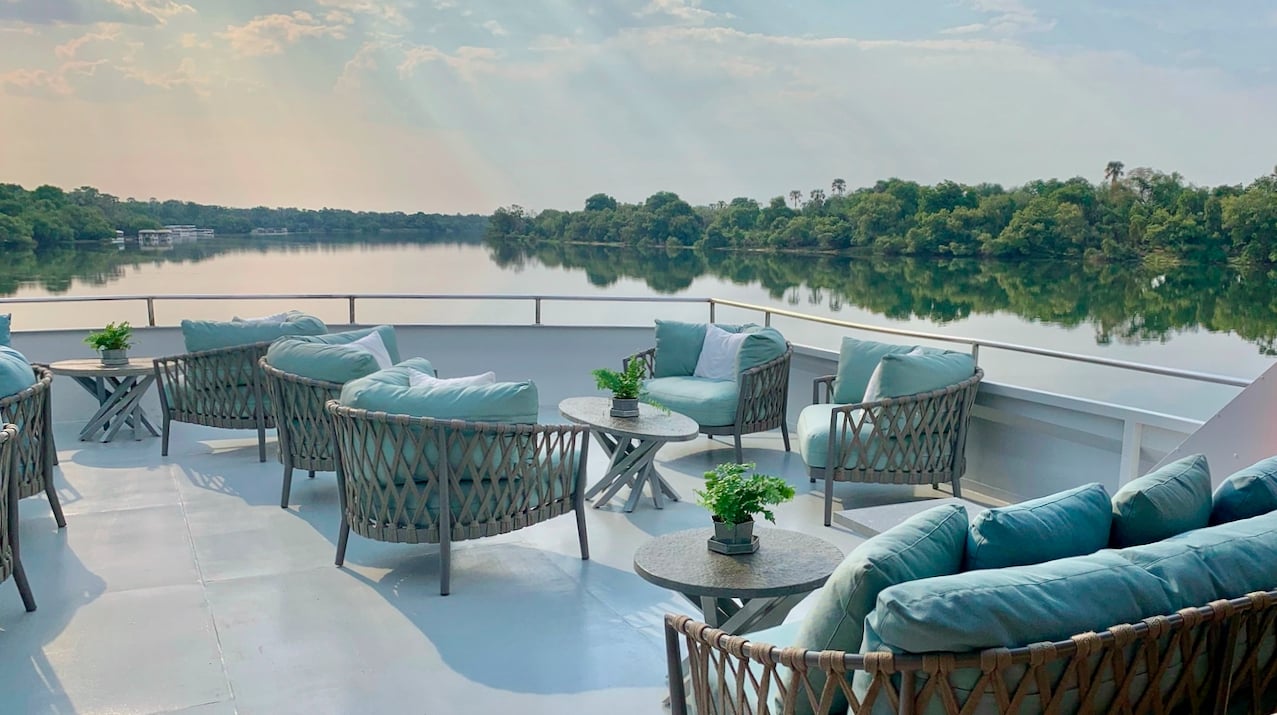 The boat is a three-deck luxury boat that was recently renovated, both the interior and exterior were upgraded. The
Zambezi Explorer
has also been decked with elegant handcrafted furniture. My colleague and I found it very aesthetically pleasing. It can comfortably accommodate 150 guests, it comprises two luxury decks, the bottom, and middle deck while the upper deck is the signature deck. The signature deck is the top tier in terms of luxury, space, and experience. We were penciled in for the Sunset Cruise which is an activity that takes approximately two hours. Guests receive a complimentary transfer from hotels in the area. The shuttle took us from our hotel to the Pure Africa Waterfront, it was a smooth fifteen-minute transfer.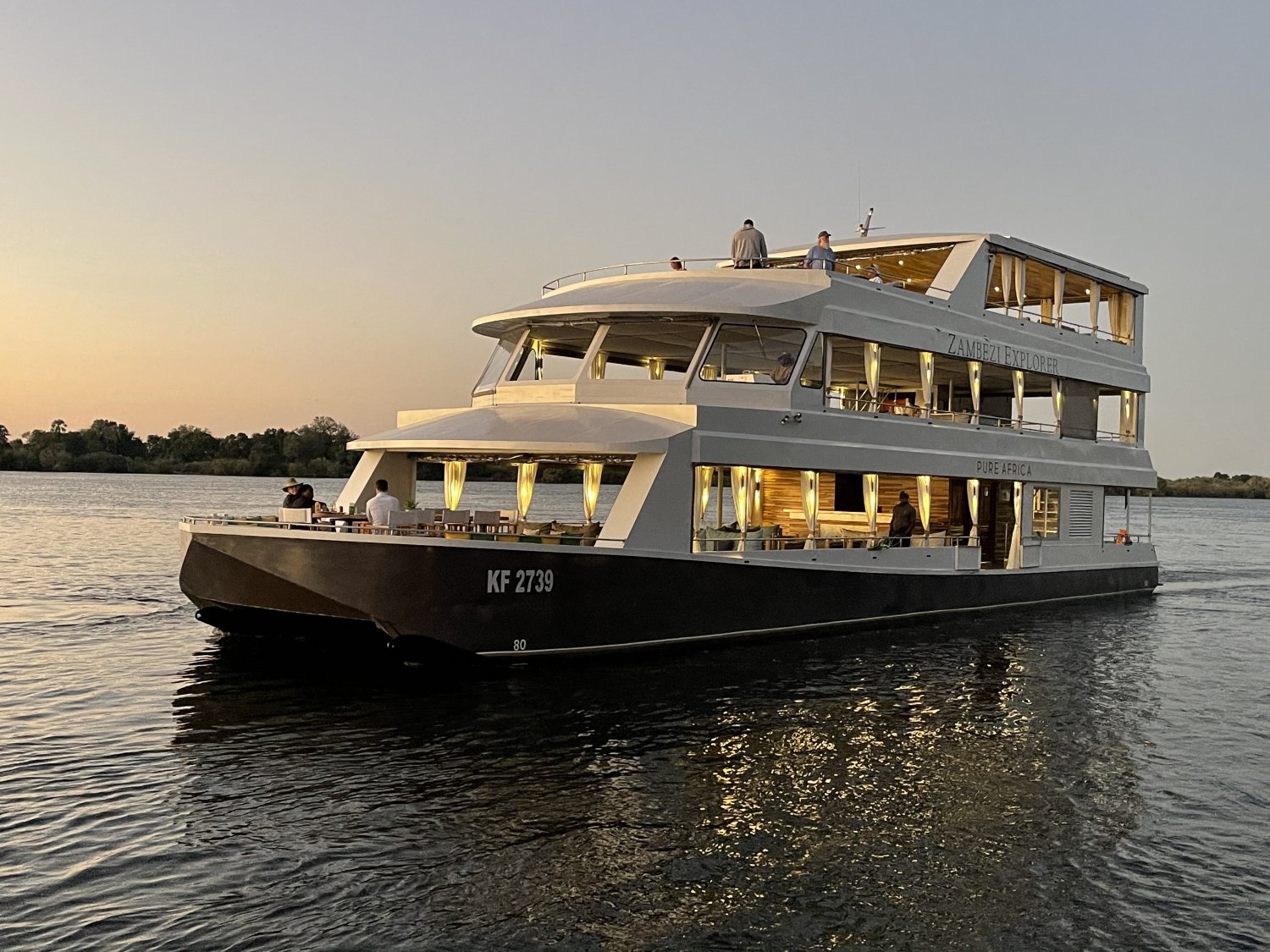 We were seated on the middle deck which is one of the luxury decks. As soon as we were comfortably situated, a waiter was ready to offer us some welcome drinks and a snack of mouth-watering freshly baked potato/butternut crisps.
The cruise started off by going down the river, we got to see the smoke from the Victoria Falls, we then made our way upriver to see the sunset. This is one sight that never gets old, the vivid colours of the sun, as well as the shimmery glow it makes on the water, is just so captivating. It is an absolute joy to see such stunning sights right here in Zimbabwe!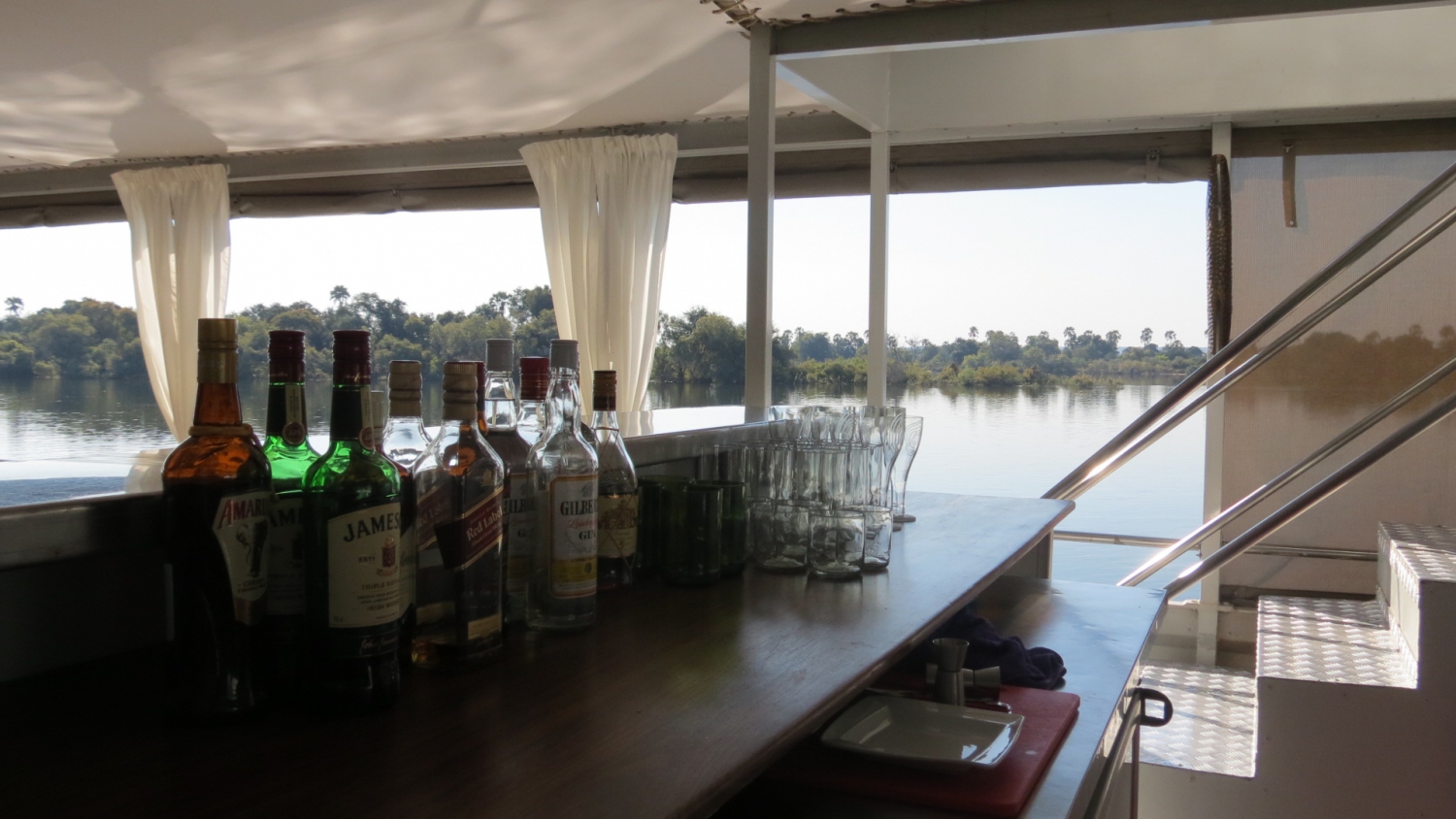 The staff on board were very alert and made a point to draw our attention to anything of interest such as birds or wildlife. We saw lots of hippos on the cruise as well as Crocodiles and a number of birds including the Egyptian Geese and a Pied Kingfisher catching his dinner. During the course of the cruise more refreshments were served, two plates of canapés. The canapés selection included mini hamburger sliders and spinach quiche. The service was excellent and waiters were very good at keeping our glasses full.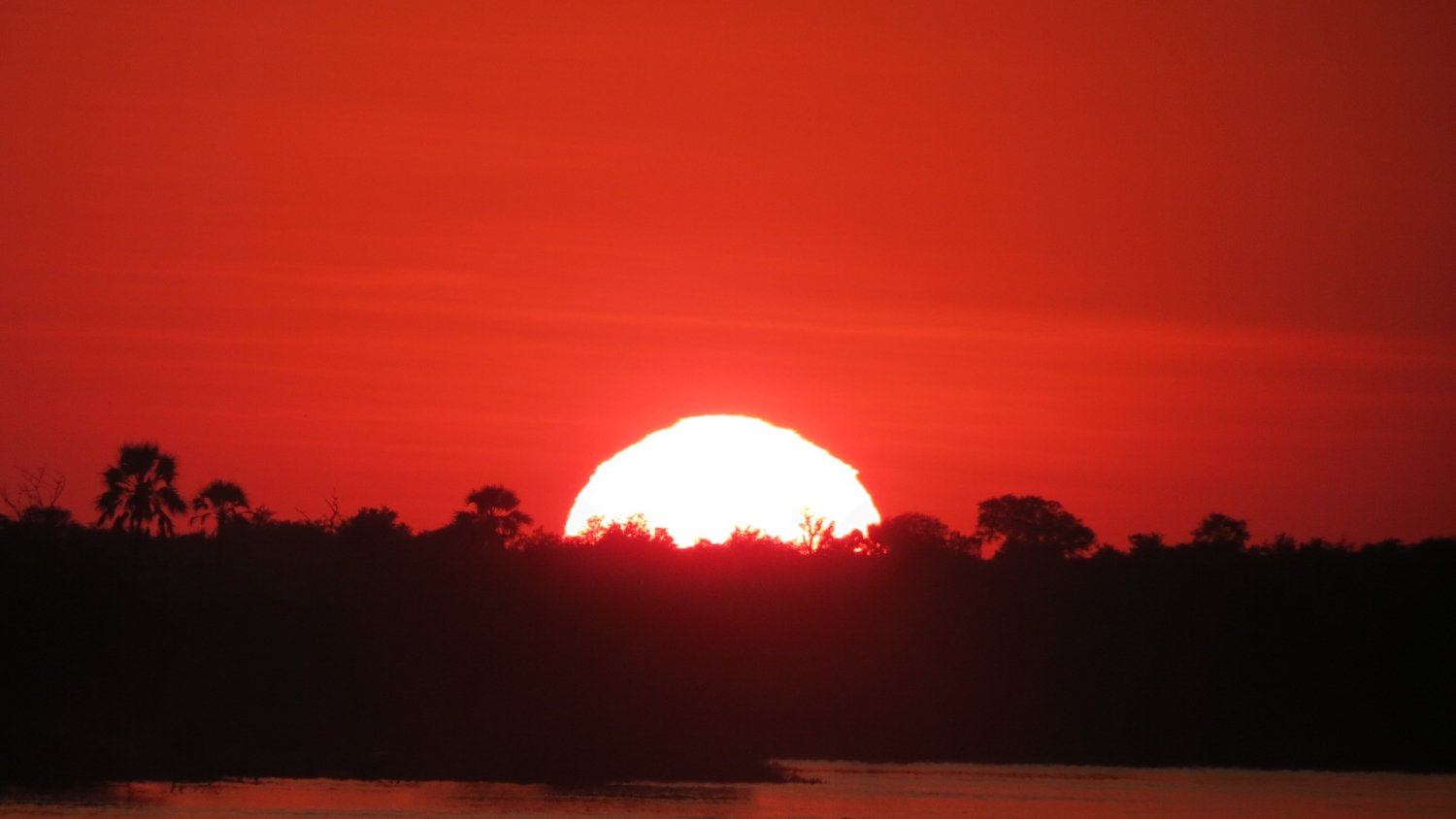 The cruise was an absolute pleasure and was over too quickly. The rates are inclusive of all refreshments and guests who book a seat on the signature deck will receive Premium canapés and a wider selection of drinks including high-end wines.
Bookings are essential. Call – 0774 628 261 or email bookings@myguidezimbabwe.com