A Late Lunch at Rainforest Cafe
Zimbabwe
The Rainforest café is a trendy café which is found within the Victoria Falls Park. Strategically located for visitors arriving for a tour and those making their way out it, its ideal spot serves all. As they say, touring the Falls never gets old and on a recent trip, we made a plan to have lunch there afterwards.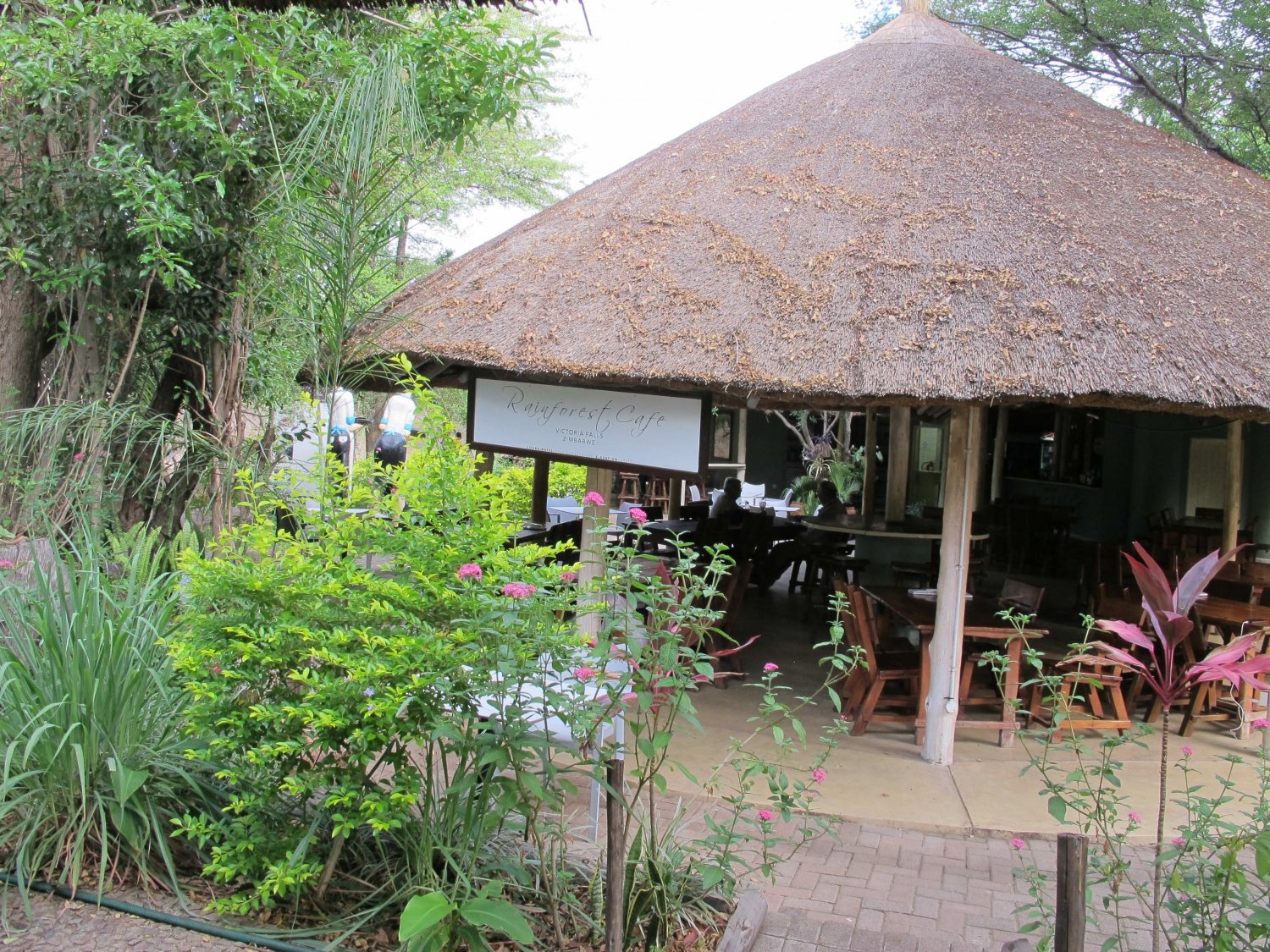 I had never taken an interest in the café before but I remembered seeing a lively crowd the last time I visited our beautiful wonder. We stopped by after a long eventful day and coming in from the sweltering heat the shaded area was such a blessing. It was well past lunch time and there was not much activity going on so it was rather quiet. Our water bottles empty and our throats parched the cold drinks we ordered first were truly refreshing. The Drinks Menu was varied with Beers, Fruit juices, Fizzy drinks and imported liquor.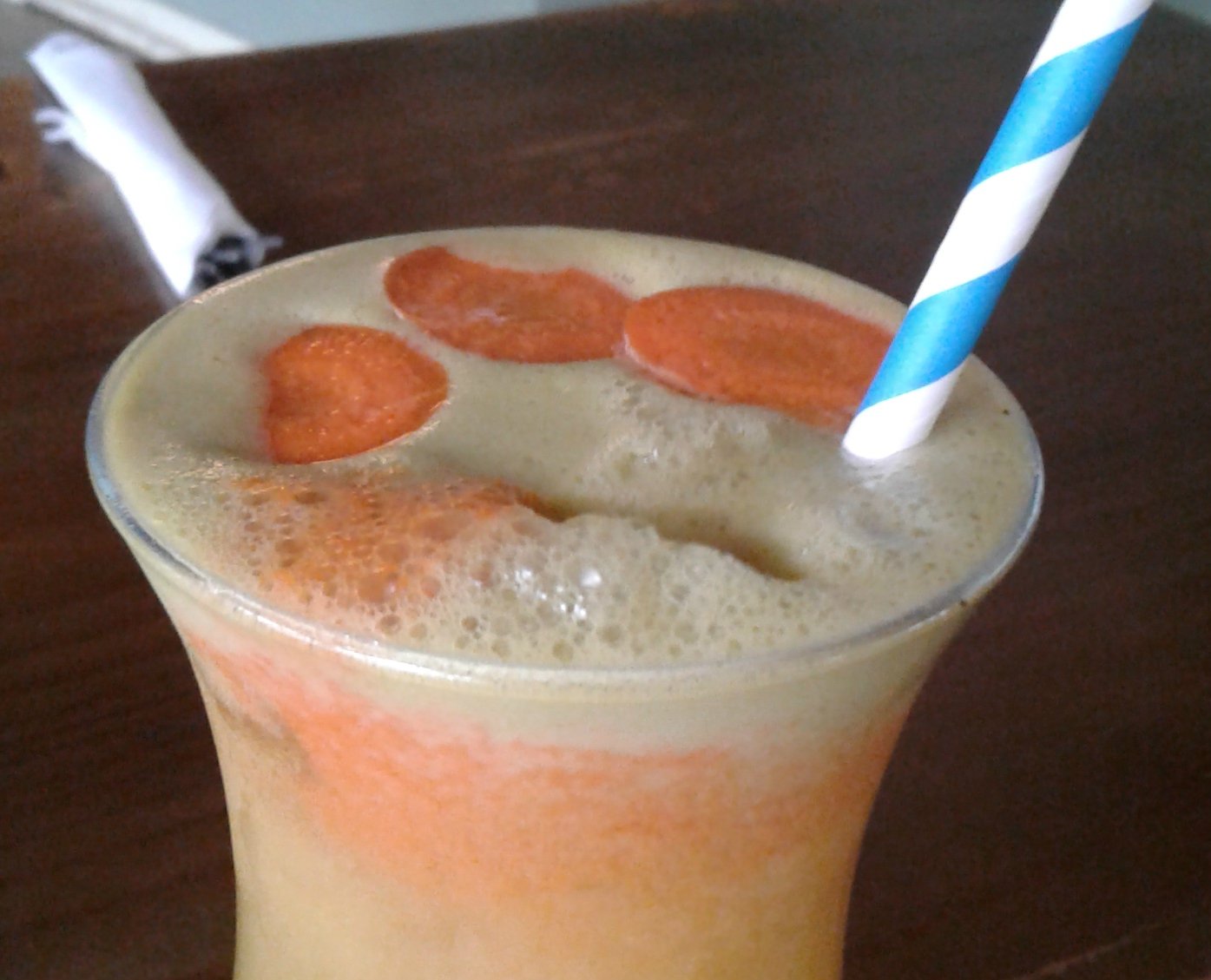 After skimming through the menu my colleague and I both ordered something light. The menu comprised wraps, samoosas, burgers, Spring rolls, salads among other common offerings. The waiter politely informed us the prices displayed on the menu were US Dollar prices and if we were paying using local currency or local debit cards it would be twice the noted amount. This information was not surprising given the precarious nature of our economy and the fact that the American dollars are commonly used in this resort town.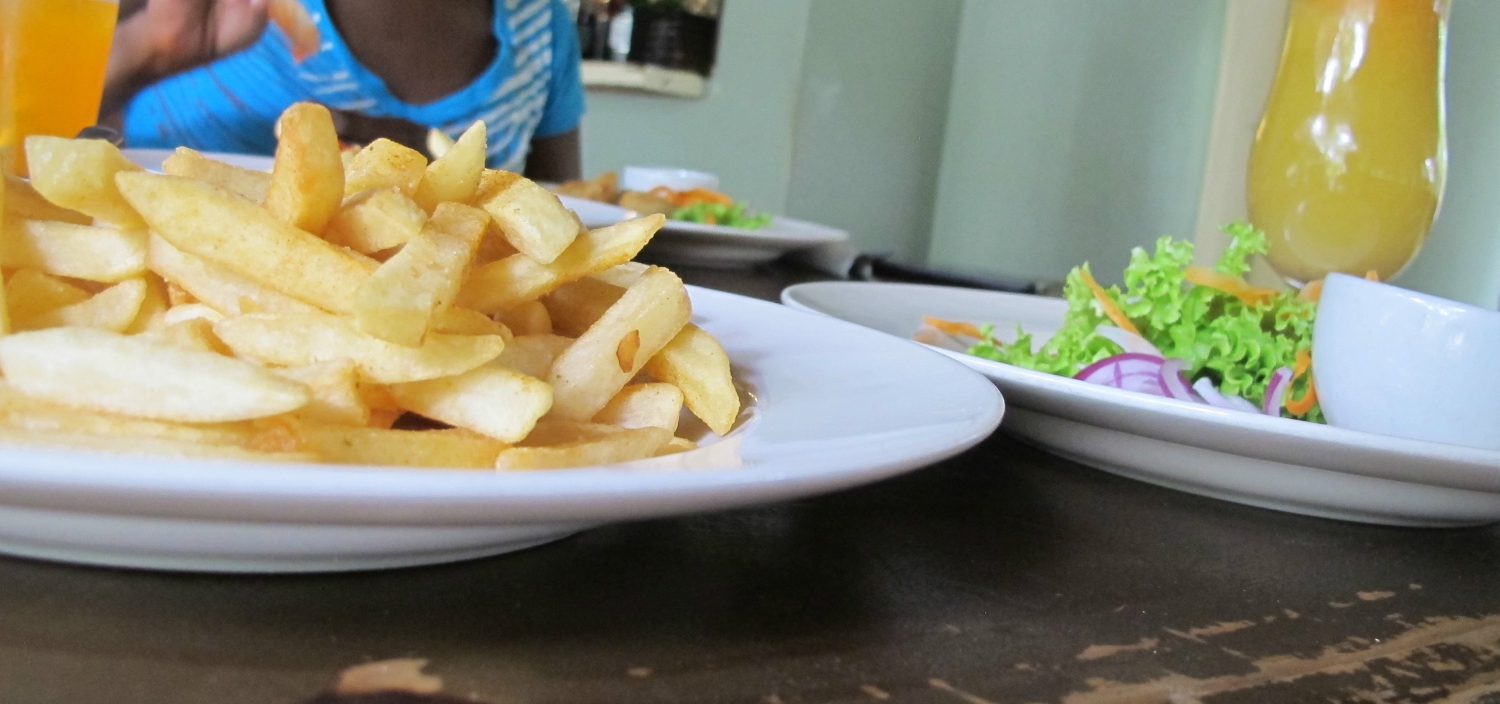 The service was efficient and our orders were correctly taken. The meal was neatly laid out but the portions seemed rather dainty. The food was fresh and well cooked; I found the salad highly enjoyable. My friend was impressed by the energiser an interesting mix of Ginger, carrots, orange and other fresh fruit. While we ate two monkeys crisscrossed the floor space as they looked at our plates with envy, and it was funny to see the waiters hovering to make sure the cheeky buggers did not snatch food from our table.
After a while, we forgot about them and enjoyed our meal in peace. Turned out it was good to find the place not as busy and the food was lovely. The Rainforest café accommodates groups and takes bookings and we were glad to receive good service.