The Vic Falls Villa
Zimbabwe
When travelling to holiday destinations sometimes all you want to do is get away from it all and dictate your own pace. This is the beauty of Self-catering facilities, a home away from home in beautiful environs where the air is cleaner and sun brighter.
The Vic Falls Villa
gave us a chance to take it slow on a hectic business trip to beautiful Victoria Falls recently. This former private residence now turned into an elegant Self-catering lodge is located in the secure low-density suburbs just five minutes from town, approximately 5 kilometres from the Victoria Falls.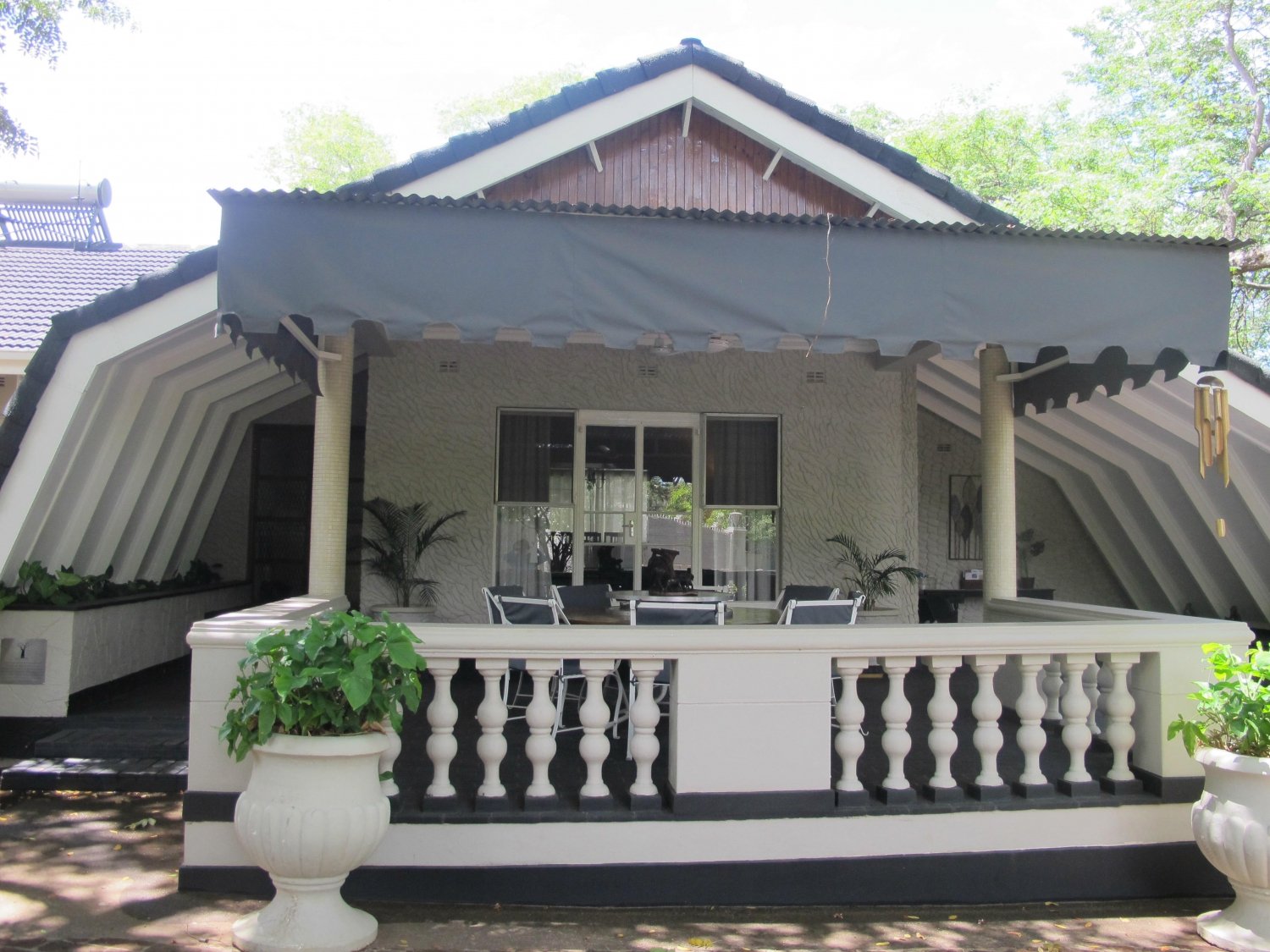 We checked in at Vic Falls Villa around mid-morning and were greeted by the ever smiling housekeeper who had everything prepared for us. After setting down our baggage we got a short orientation of the property and immediately fell in love with the place. The house is over 40 years old and the previous owner lovingly cared for it but most importantly the architecture is very interesting, showing some ingenious design work.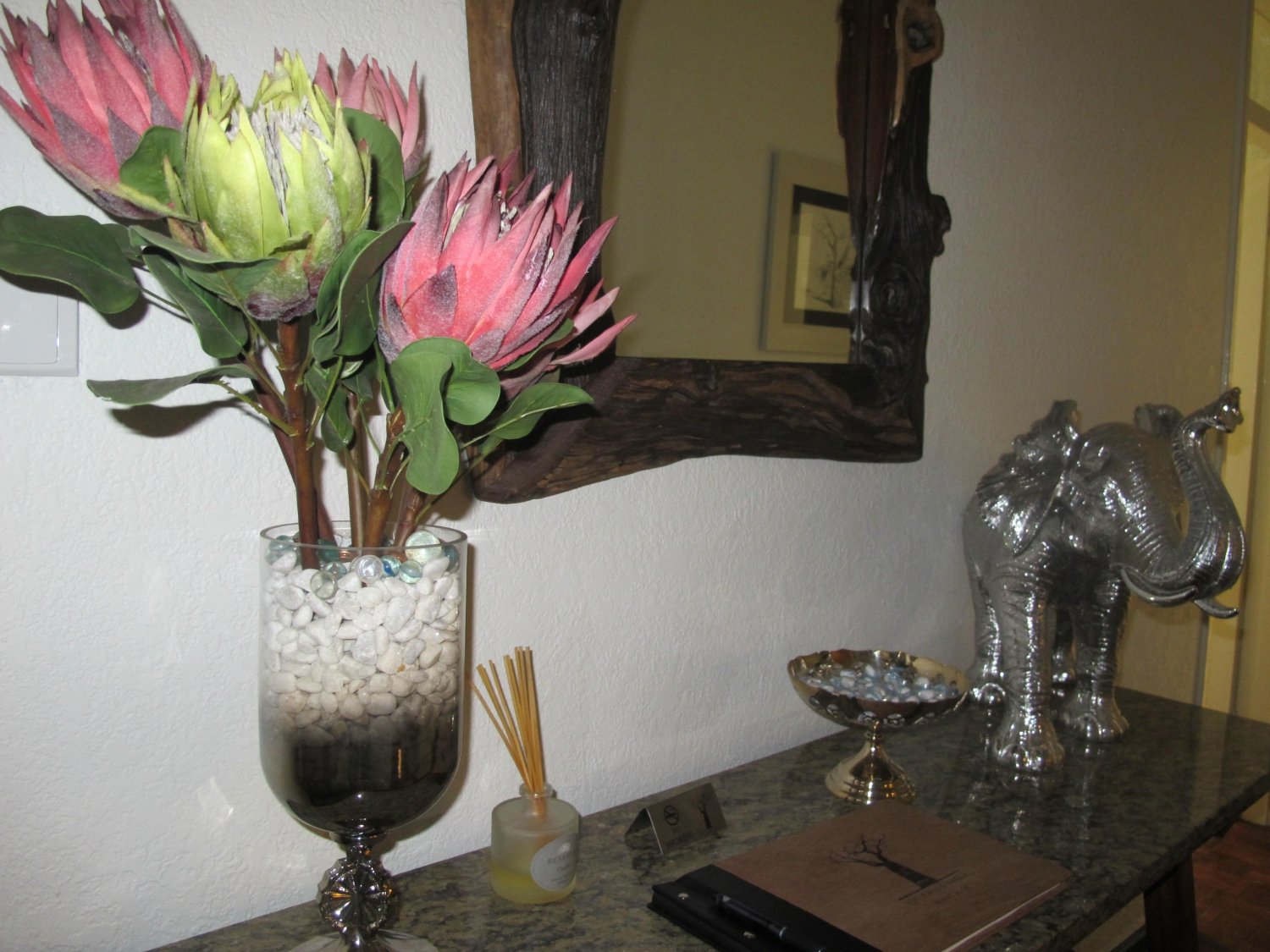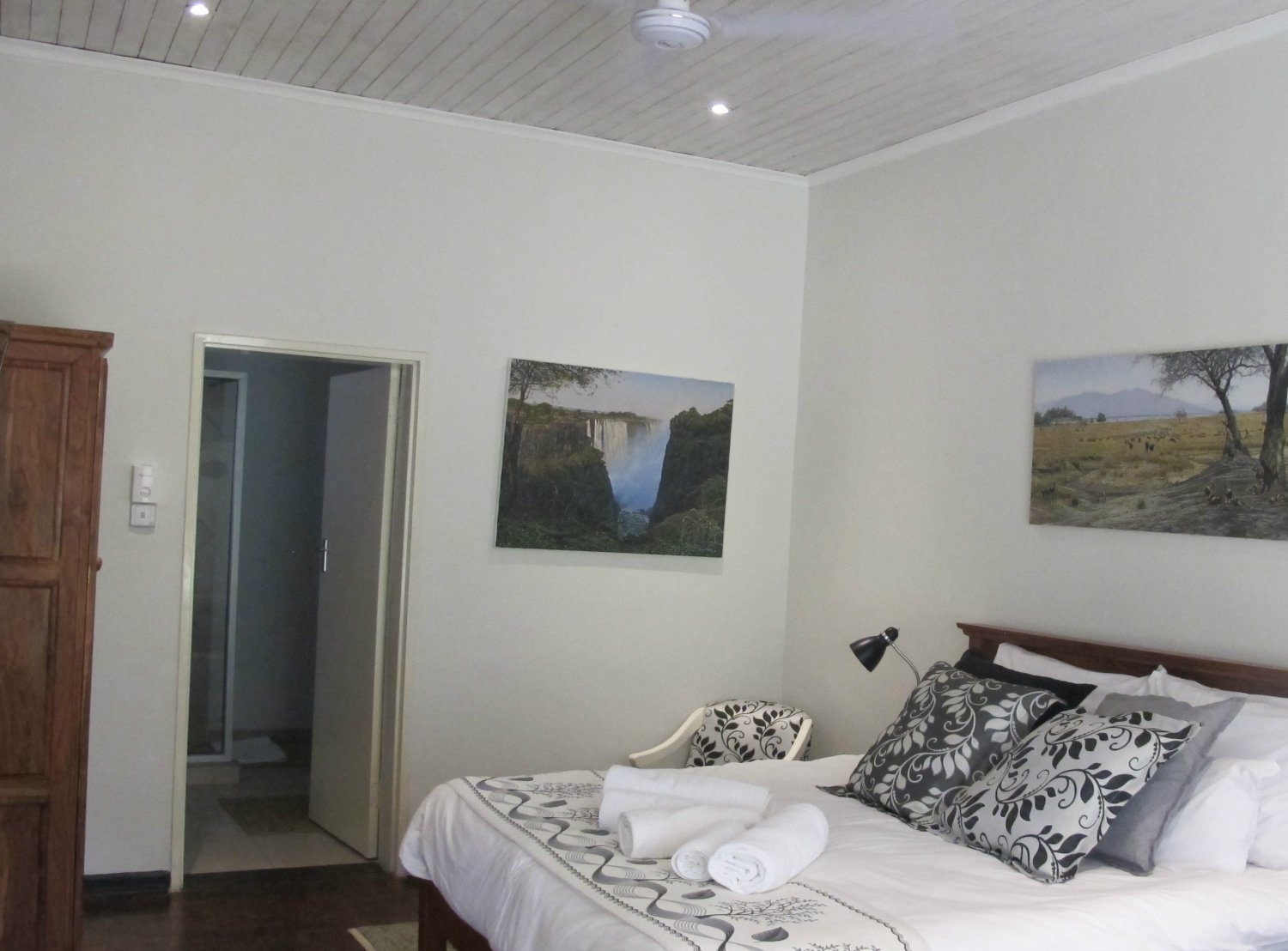 The Villa has 3 bedrooms in the main part of the house while there is an outdoor wing which extends from the Kitchen veranda. This wing is complete with two ensuite bedrooms. It comprises one master bedroom and a twin room with bunks that are also suitable for adults. There are two bathrooms in the main part of the house one is ensuite while the two smaller rooms share a single bathroom combined with the toilet. The lounge is smallish and modestly furnished. It has a sunken portion which has a bar, a rather cosy but sufficient one. The dining room is well lit with a 10-seater dining table. We found the bedrooms to be well appointed the perfect solution for those travelling as a small group and who are not very keen on formal Hotel settings.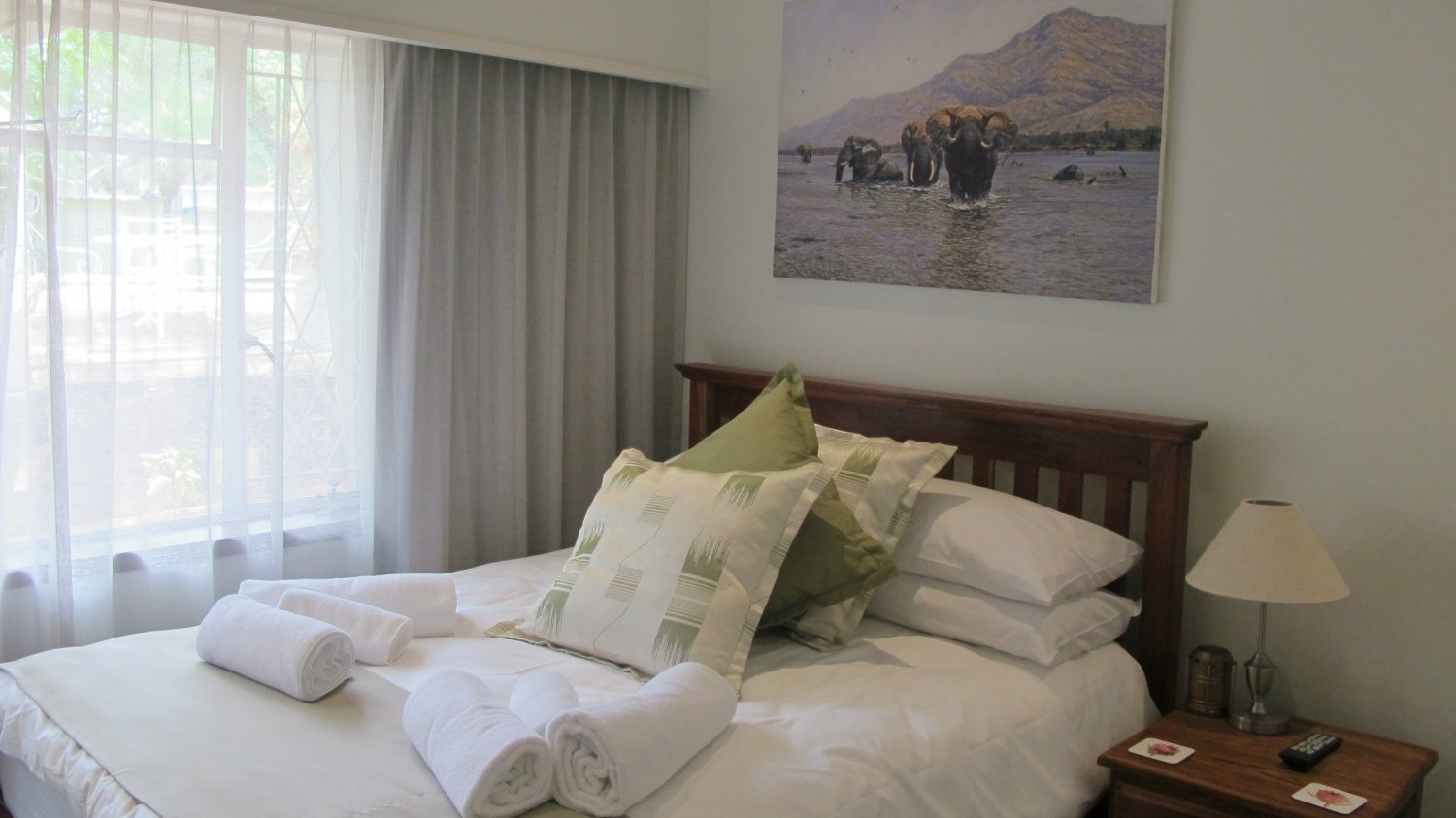 All the bathrooms were exquisite and complimentary Toiletries were provided (Shampoo, Hand soaps, Toilet paper, Conditioner, and Shower Gel). The whole house is air-conditioned and most rooms also have overhead fans. These are also available outdoors on the veranda.
The kitchen looked rather new, probably having been renovated or upgraded. It is a fully equipped kitchen with modern utensils and facilities such as a Toaster, microwave, fridge, electric cooker, Dishwasher, Washing machine, Tumble dryer, Coffee machine, Baking utensils, Table linens and so on. Everything was spick and span and there was so much order. The refrigerator was stocked with some fresh milk for breakfast. Every little detail was so thoughtful and placed to make guests welcome.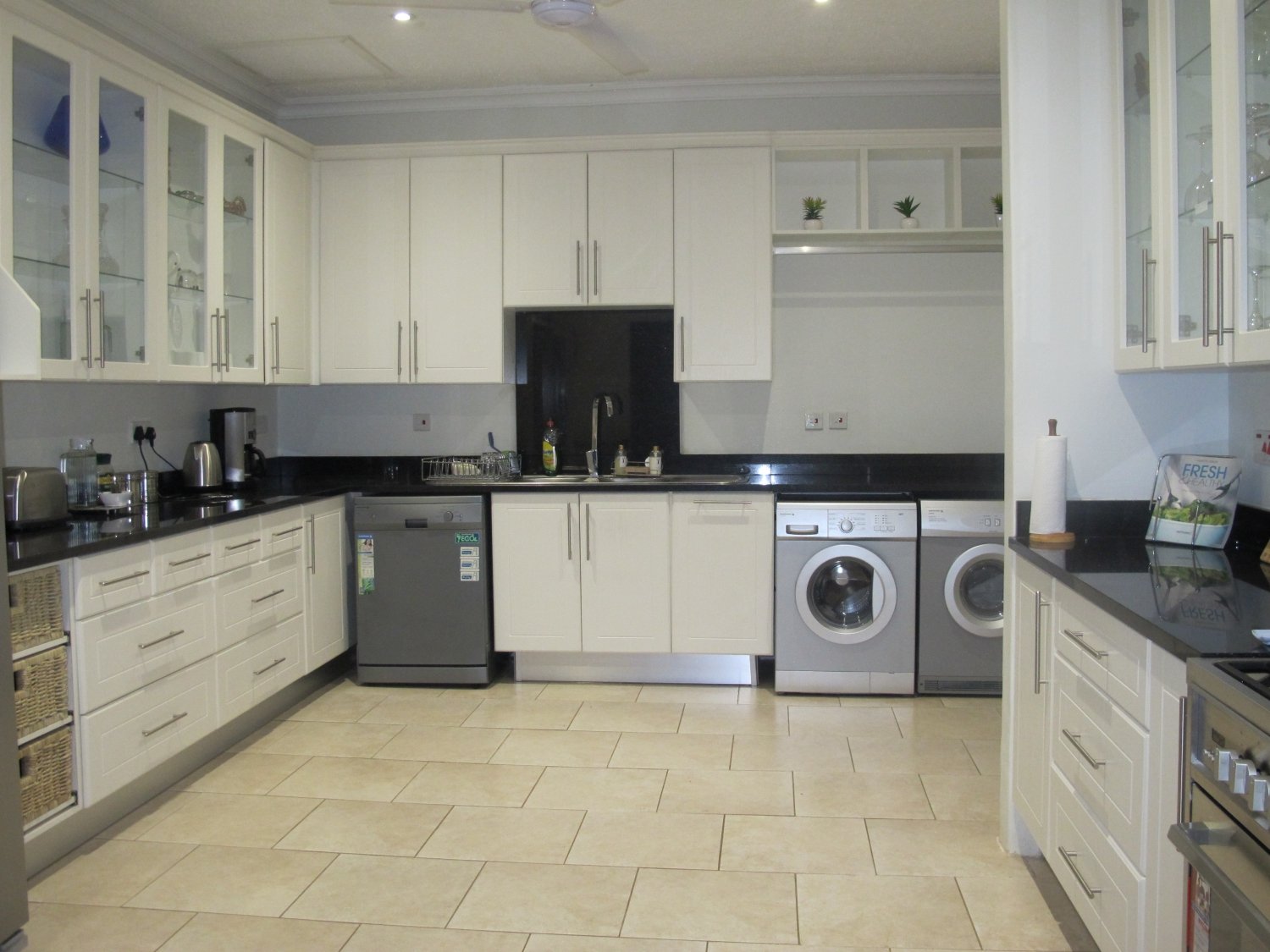 The kitchen veranda is an enclosed courtyard which has a Jacuzzi, a bigger bar, Barbeque area, Outdoor dining area and lots of space to entertain. The front entrance also has a small veranda; however, we were thoroughly impressed by the grounds. There is so much space and the lawns are well kept and the swimming pool was so inviting. There are several indigenous trees on the property which have been carefully labelled and then the biggest pleasant surprise was the mini aviary. The mixture of exotic and local birds made quite a motley crowd. The naughty ones screaming for attention while some shy ones were hard to pick out; the whole experience was so interesting.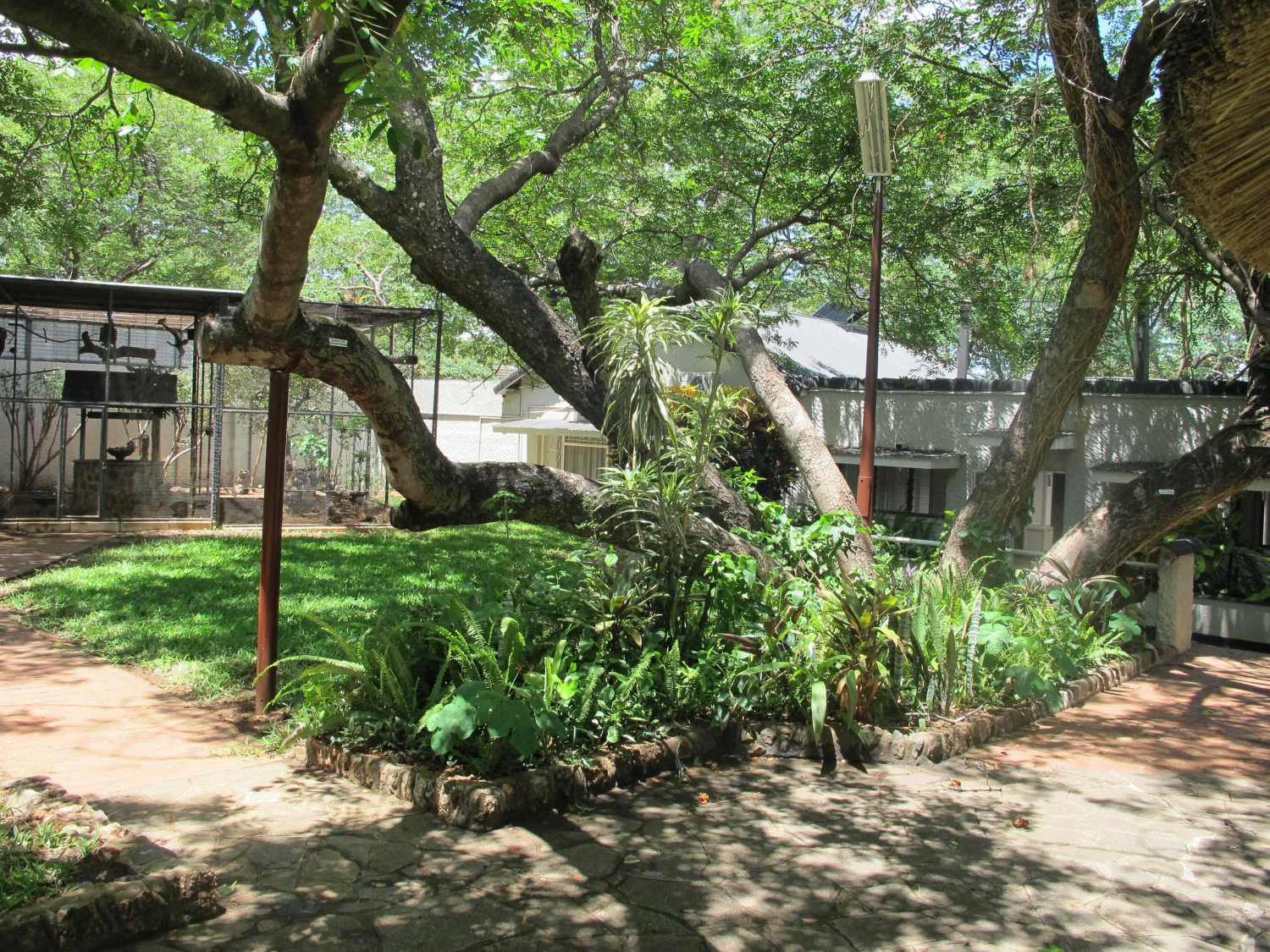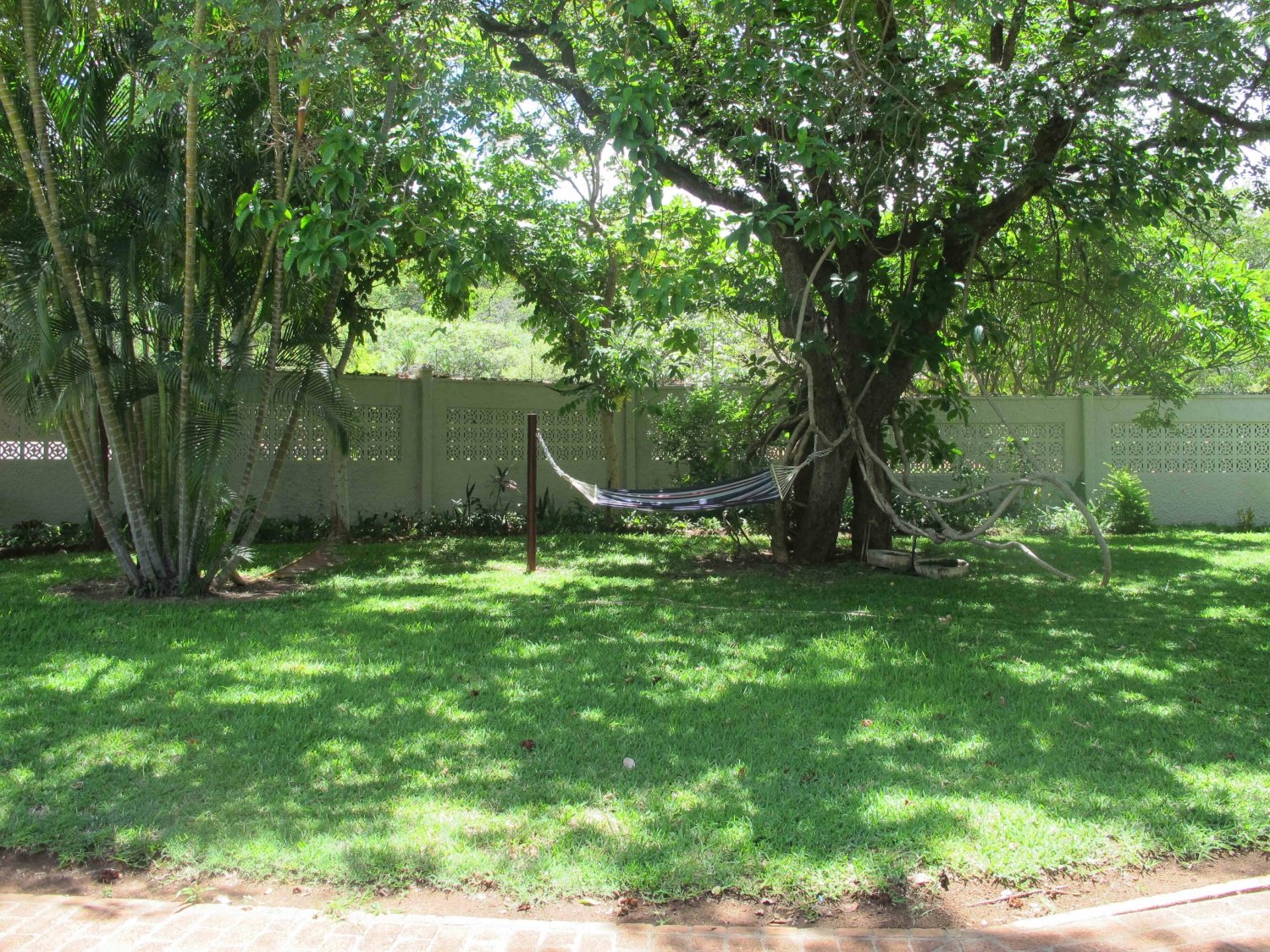 Later in the day we popped into town for some sightseeing and coming back to our home in the evening, it was rather comforting to find the resident handyman there. He is part of the team that sleeps on the property, who is on call if there is a problem. Crime is low in these parts but security does give a sense of peace. We helped ourselves to our takeout dinner and decided to unwind in the Jacuzzi. The air-conditioned rooms made all the difference because the heat was still very unbearable.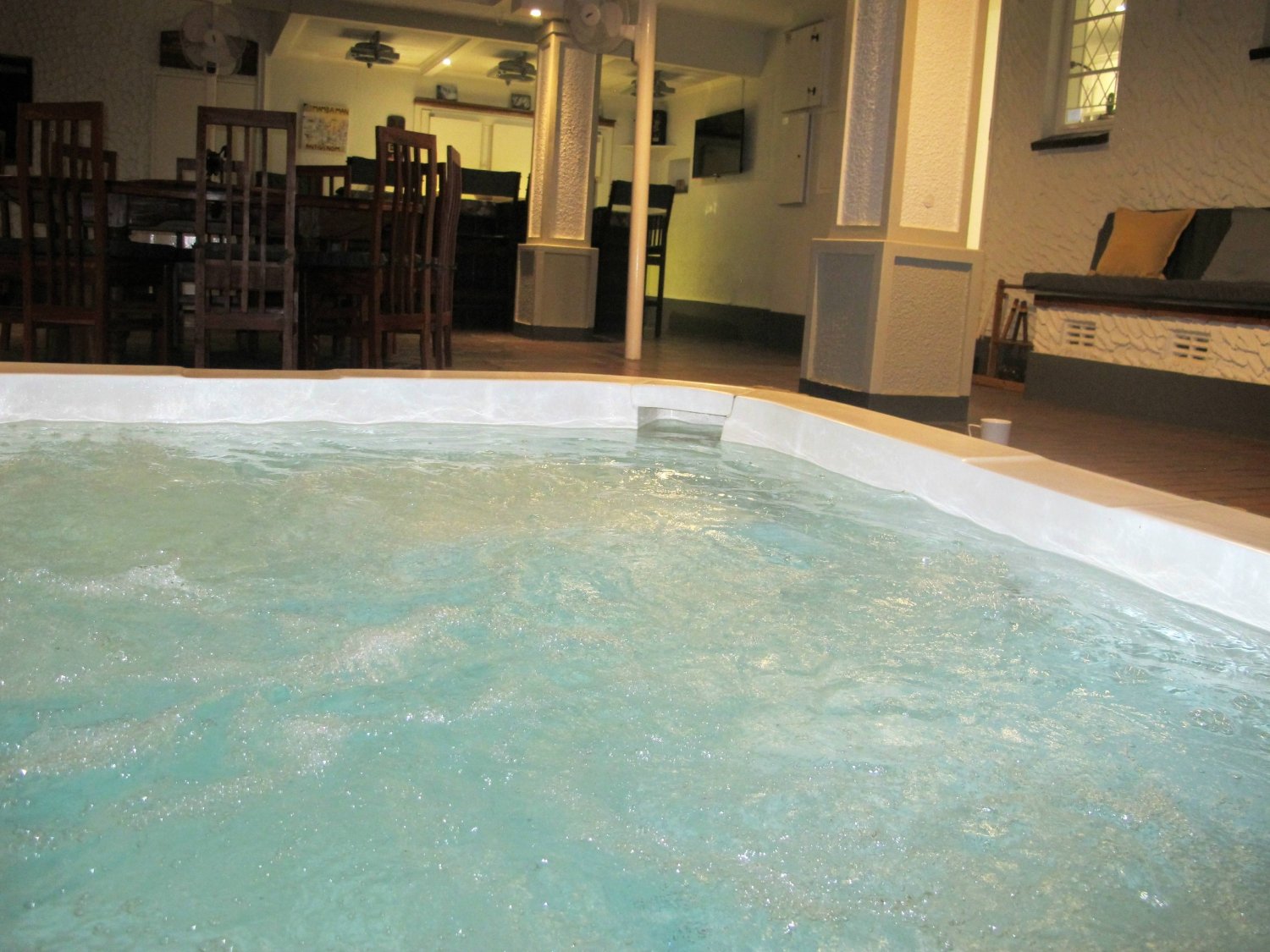 Early the next morning I was so happy to catch up on the news. There is full DStv, operational from the lounge and the courtyard. The housekeeper was on call first thing in the morning just making sure we had all we needed and doing some basic cleaning. We got cleaned up and made some breakfast. We concluded packing up after breakfast we got ready to check out. Sadly we were facing a challenge trying to get a hold of our driver was and then we were so relieved when Perfect (Housekeeper) told us they would offer us a complimentary transfer into town. The driver is available for guests from 7 am - 6 pm. He can also do pre-shopping for drinks, water and groceries.
So ended our brief but sweet stay at Vic Falls Villa.