Top Five Places Of Cultural Interest
Zimbabwe
Zimbabwe's cultural heritage spans back hundreds of years to a time when it was a roaring economic centre in Southern Africa. It was home to some thriving empires which were centres of power holding a lot of influence over the surrounding communities. Today the ruins of these civilisations are evidence of their existence; they are dotted around Zimbabwe as a reminder of a vibrant time. Some have been named UNESCO Heritage sites.
These are the Top 5 Places of cultural interest. They are; Great Zimbabwe, Khami Ruins, Matobo, Chinhoyi Caves and the Old Bulawayo Monument – Mahlahlandela.
Great Zimbabwe
The Great Zimbabwe ruins are the remnants of a stone city which is located 27km outside the city of Masvingo. It is believed that most of the buildings are from the sixteenth and seventeenth century AD although some may have been built earlier. It was made using large blocks of granite stacked upon another without using mortar. The ruins comprise 3 main parts; the Great enclosure, the Valley enclosures and the Hill complex. Visitors to the ruins will have a tour of all these areas and guides will point out remnants of old huts, the area thought to have been the King's court, grain bins as well as the large stone walls that protected the city. An informed guide can also explain the social, economic and political way of life which prevailed at the time in this ancient city.
There has been a lot of archaeological research done to have a better understanding of how people lived and many artefacts were retrieved which showed evidence of mineral wealth, an agricultural way of life and some objects used in day to day life.
Great Zimbabwe
has a lot of historical and cultural significance as it is also where the name Zimbabwe was drawn, Zimbabwe – dzimba dzamabwe meaning houses of stone. Some artefacts found at Great Zimbabwe are now displayed in local museums and are significant relics of the old 'zimbabwe'.
Matobo Hills
The Matobo Hills are one of Zimbabwe's UNESCO Heritage sites. They have been accorded this status because they have one of the highest concentrations of ancient Rock Art in Southern Africa, which is over ten thousand years old. They are found south of Bulawayo, the second-largest city in Zimbabwe. The Hills have not experienced any significant tampering or disturbance by human life because of strict cultural taboos. The whole area is deemed sacred and the hills are monitored and preserved by Spiritual elders from the area. Visitors to
Matobo National Park
can look forward to seeing the impressive granite hills, balancing Rock formations, caves which are adorned by Rock paintings depicting interesting pictures of how Stone Age communities lived. Some of the caves are; Silozwane, Pomongwe and Bambata. There is also a cultural village which gives visitors a better glimpse of the lifestyle of rural people. Matobo is a great place to visit for educational tours.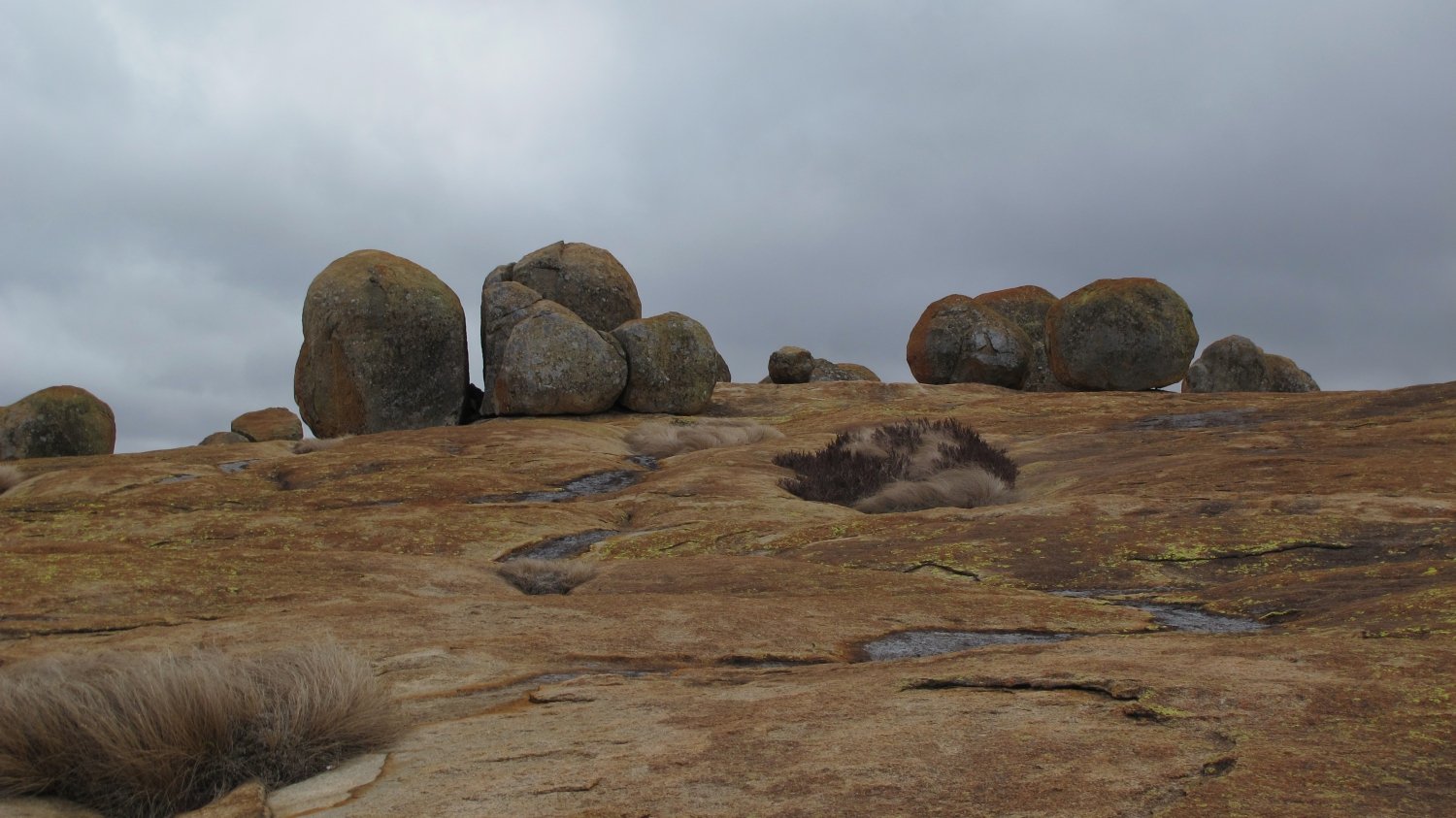 Chinhoyi Caves
The Chinhoyi Caves are a geological feature which is found in the area of Chinhoyi in Mashonaland West province. The
caves
themselves are a series of limestone caverns which stretch for several miles. Deep inside the main cave is a semi-transparent bluish pool which is deemed sacred. Stepping down into the caves they will strike first-timers as dark and eerie, giving a sense of some mystery about them. So much is said about the pool but one of the popular stories is that a local chief (Chief Chinhoyi) threw some raiders who had attacked his community, so it is named the Pool of the Fallen or 'Chirorodziva'. It is believed the caves and the area around them were inhabited for hundreds of years. There are grain bins in the area, which are proof of this.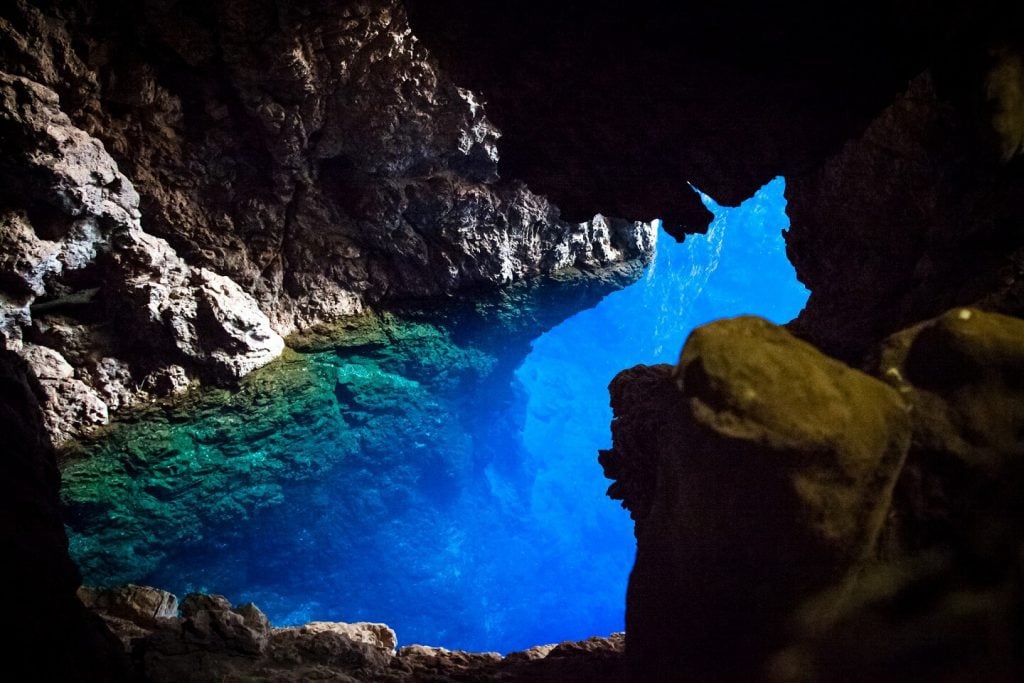 Mhlahlandela - The Old Bulawayo Monument
The old Bulawayo monument or Mhlahlandela was the site King Lobengula first picked as his capital city after taking over the throne from his father Mzilikazi. A prominent king, Lobengula became ruler of the Ndebele, a tribe which migrated from neighbouring South Africa. They stayed at Mhlahlandela from 1870 to 1881. It was later razed down as they moved on to where the City of Bulawayo now stands, (the Bulawayo State House). King Lobengula has a pivotal role in the history of Zimbabwe.
A recreation of Lobengula's city was done in 1998, depicting the type of huts that made up the King's Court and the layout of the palace. The recreation was well researched and in addition, there is an interpretive centre which houses a collection of artefacts from that era, household tools, weapons etc. Sadly parts of the monument were gutted by fire but the interpretive centre remains and visitors can still glean a lot about Ndebele History.
Khami Ruins
The
Khami Ruins
are another Cultural UNESCO Heritage site. The ruins are believed to have belonged to the Torwa people. Khami ruins are located in the area close to Khami Dam some 22km out of Bulawayo. TheTorwa people are said to have moved to this region and grown in prominence when the Great Zimbabwe Empire was declining in the 15th century. There are some clear similarities in the architecture to the ruins in Masvingo. The main features at Khami are Passage Ruin, Hill Ruin, Cross Ruin, Precipice ruin and Vlei Ruin. Some interesting artefacts were extracted by archaeologists such as ivory charms, copper items, rulers, ornate clay pots and so forth which have helped shed light on how the society lived. It seems there was a distinct separation which was class-based and the Chief's dwelling was on this section of the compound (Hill Ruin). There is much to learn and marvel when one visits Khami.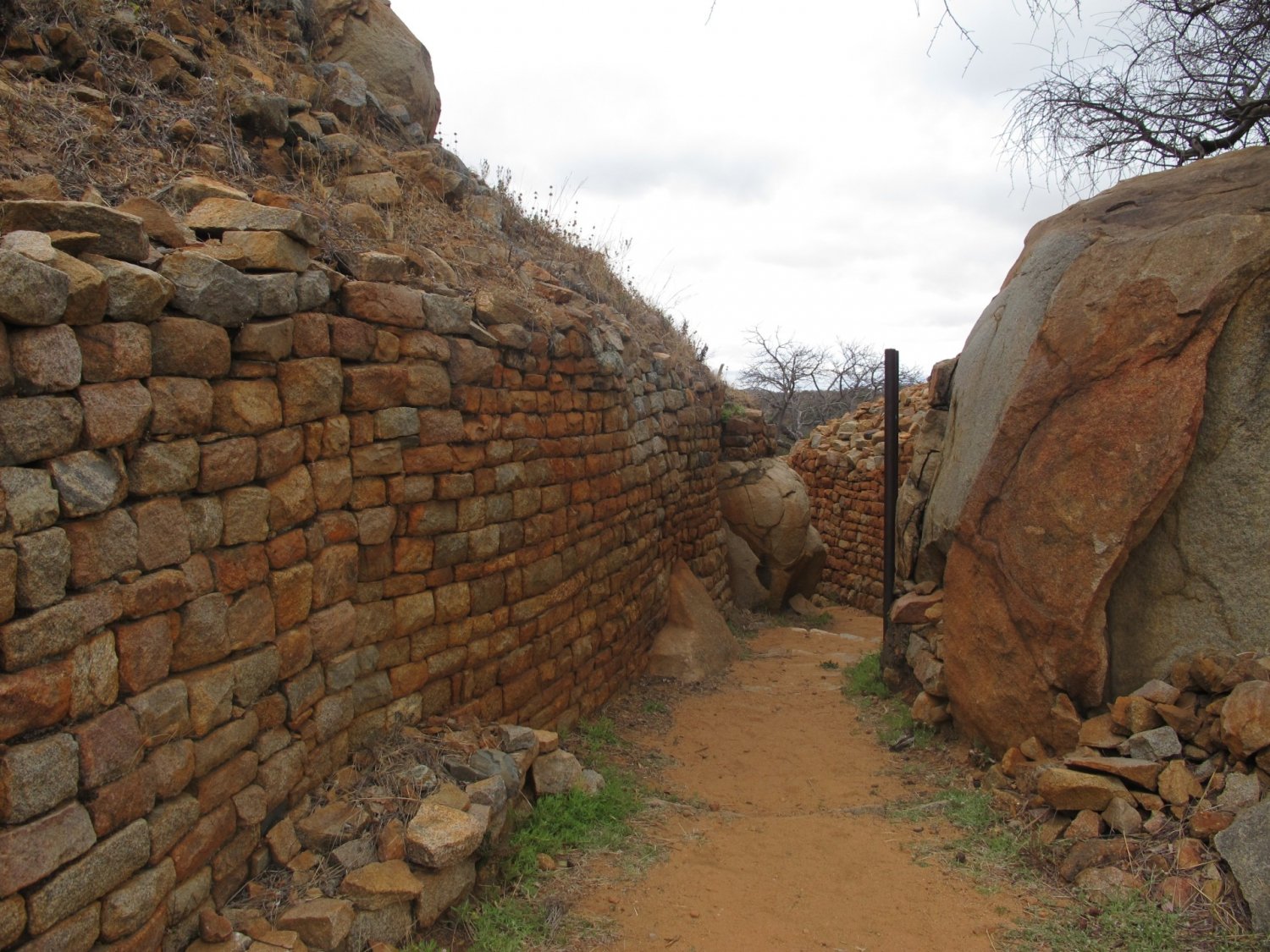 These are just some of the interesting places to visit if one wants to learn about the origins of Zimbabwean culture and some of our history. Having been carefully preserved for us it is our duty to impart this knowledge to upcoming generations. We recommend all 5 places to locals and foreign visitors.