Top Ten Attractions in Zimbabwe
Zimbabwe
Our Top Experiences and Tours in Zimbabwe:
If youʻre booking your trip to Zimbabwe last minute, we have you covered. Below are some of the top tours and experiences!

Zimbabwe is a colourful country endowed with so much natural beauty in its landscapes, plants and wildlife. With a variety of beautiful places of interest offering unique experiences. Zimbabwe also has some highly acclaimed cultural and historical monuments. These recreational sites or resorts are popular destinations for many. Here is our List of Top Ten attractions in Zimbabwe.

10. Matopos

Matopos or the Matobo hills are an extensive granite rock out outcrop which was formed thousands of years ago. These impressive kopjes stretch for over 30 kilometres. They are located in the Matobo National Park in Bulawayo and they have a historical and cultural significance to Zimbabwe. Historical because they were a Ndebele stronghold in the 1800 's and were the site of the second Ndebele war. The great colonialist Cecil John Rhodes is buried in the area as well. The hills have archaeological relevance as they prove the existence of San communities in the region as there are several rock paintings which are over 2000 years old.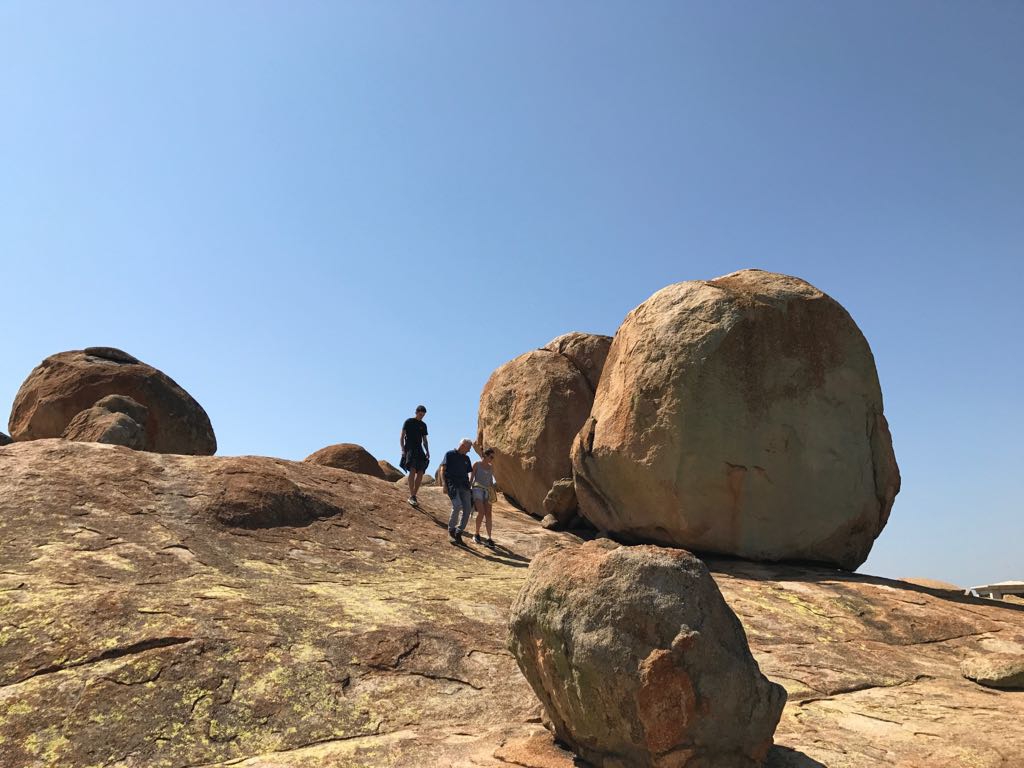 The national park is rich in wildlife as well and visitors will have much to see including, Sable, hyenas, giraffe and the white Rhino.Visitors can enjoy a horseback safari which enables you to get up close to the wildlife as well as camping overnight in the beautiful African surroundings. A visit to Matopos will be eye opening and a definite must see for those keen to explore some local history.
9. Mutarazi Falls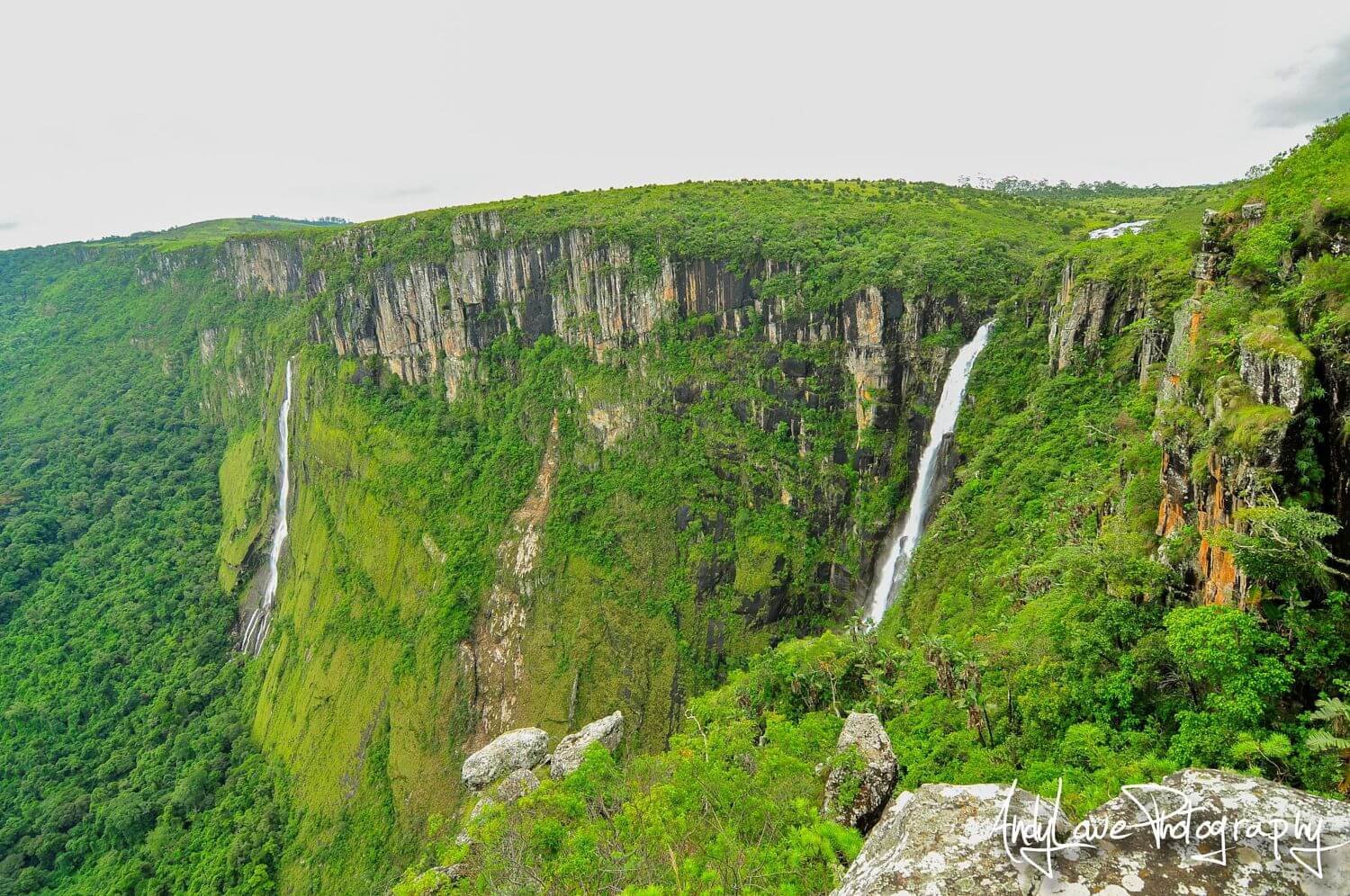 The Mutarazi Falls are the highest waterfall in Zimbabwe falling at a whopping 762 Metres. They are not wide by world standards but they are a place of awesome beauty, they are found on the Mutarazi river which runs through the fertile and stunning Nyanga National Park in the Eastern Highlands Province of Zimbabwe. Adventure activities to expect are, hiking in the area surrounding the Falls, wild water rafting, and kayaking.
8. Chinhoyi caves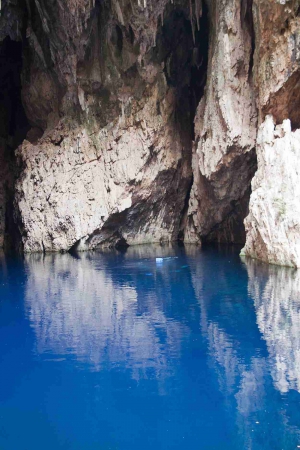 A place of geological interest these dolomite and limestone caves are an intriguing place whose main attraction is a deep blue natural pool; they say the Sleeping pool as it is called, maintains the same temperature all year round. The caves have a mystical appeal about them as local elders believe they are sacred. A visit to
Chinhoyi caves
will be a chance to hear about the historical significance of the caves as well as folklore surrounding this mysterious place.
7. The Chimanimani Mountains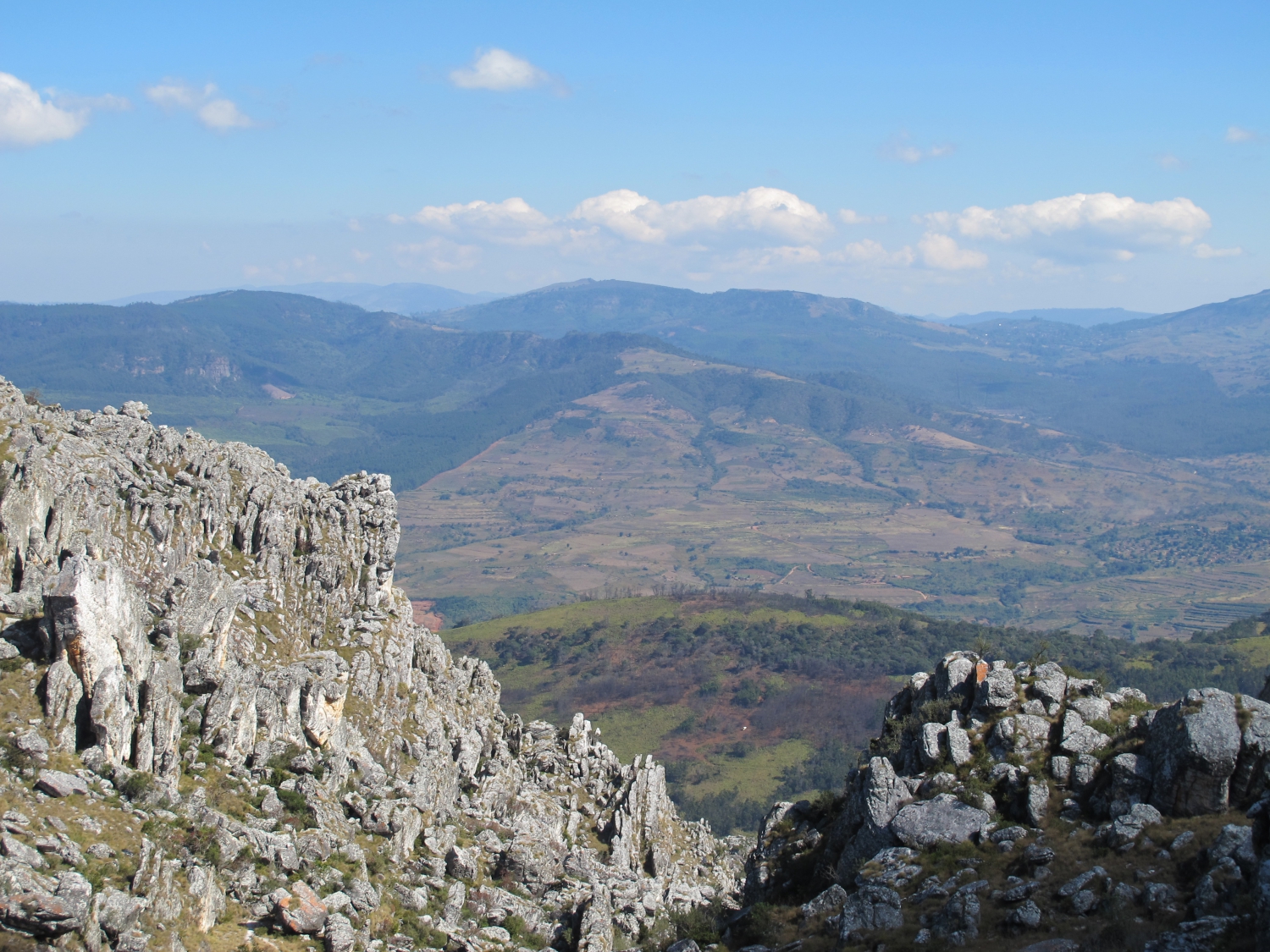 Hiking in the Chimanimani Mountains - The
Chimanimani
Mountains form Zimbabwe's border with Mozambique in the Eastern Highlands part of the country. They are an ideal place for hikers, as they are Zimbabwe's highest Quartzite peaks with amazing views.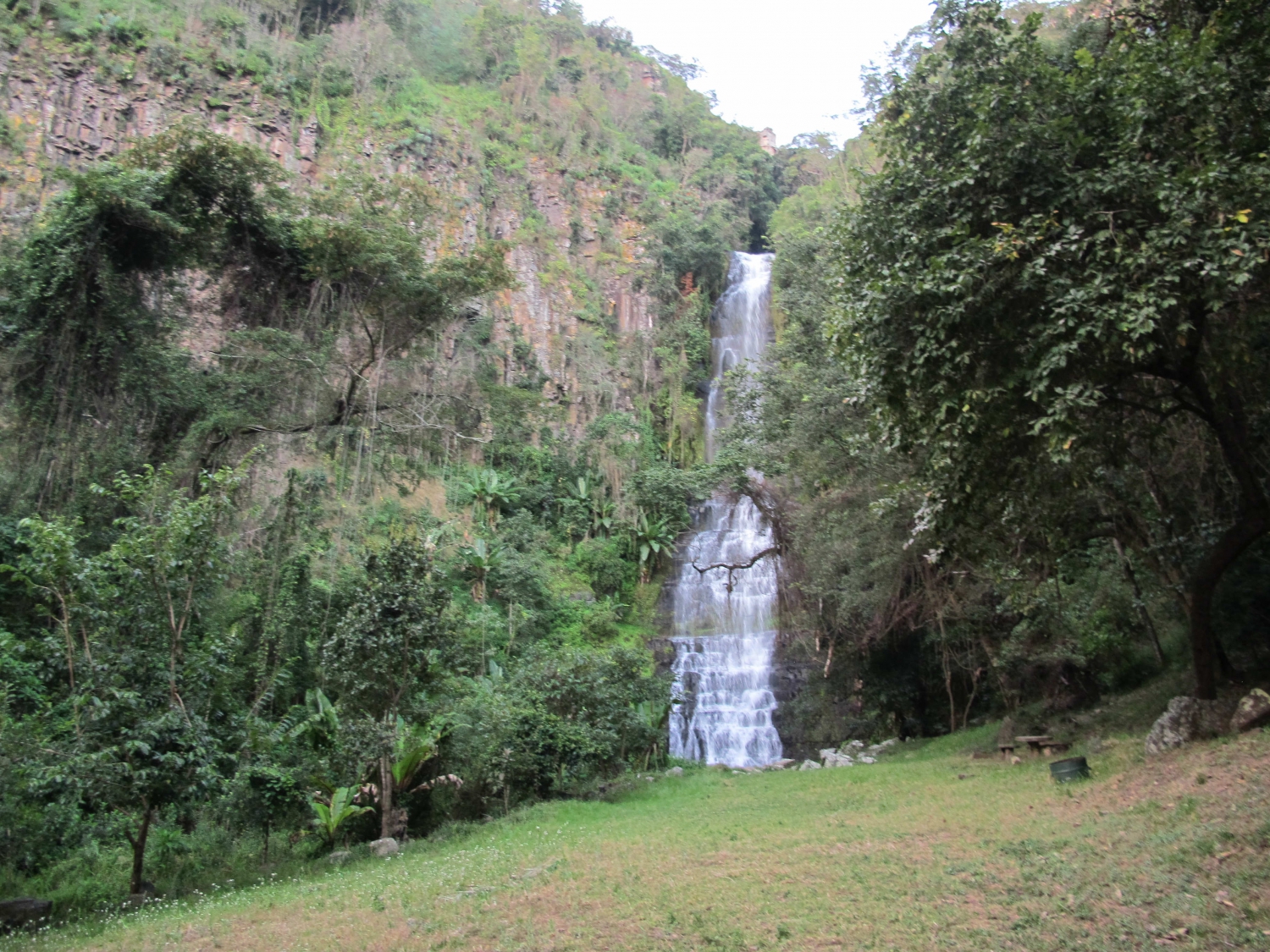 Chimanimani is also home to the impressive Bridal Veil Falls. Visitors can also go exploring in neighbouring Chipinge. Many rare species of trees are found in the Chirinda forest such as wild orchids and cycads. Another big attraction is the Big Tree which is a red mahogany that is over a thousand years old!!
6. Photographic Safaris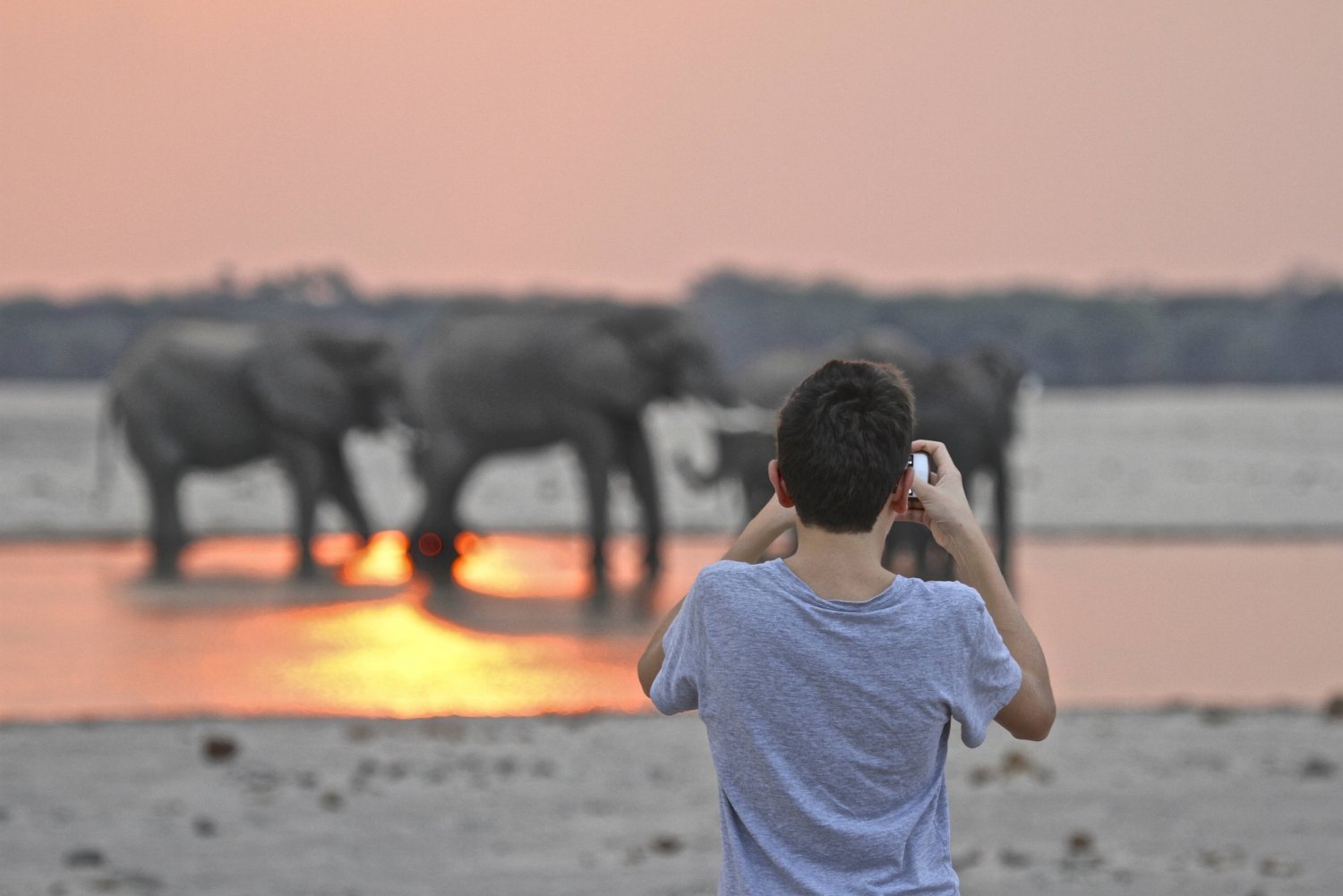 There are a number of Travel and Tour operators in Zimbabwe who run photographic safaris. Zimbabwe's National Parks such as Hwange, Mana Pools, Matusadona and Matobo Hills National Parks are popular choices, but if you are a bird lover then the Honde Valley and Eastern Highlands are the places to go to take the perfect shot.
5. Vumba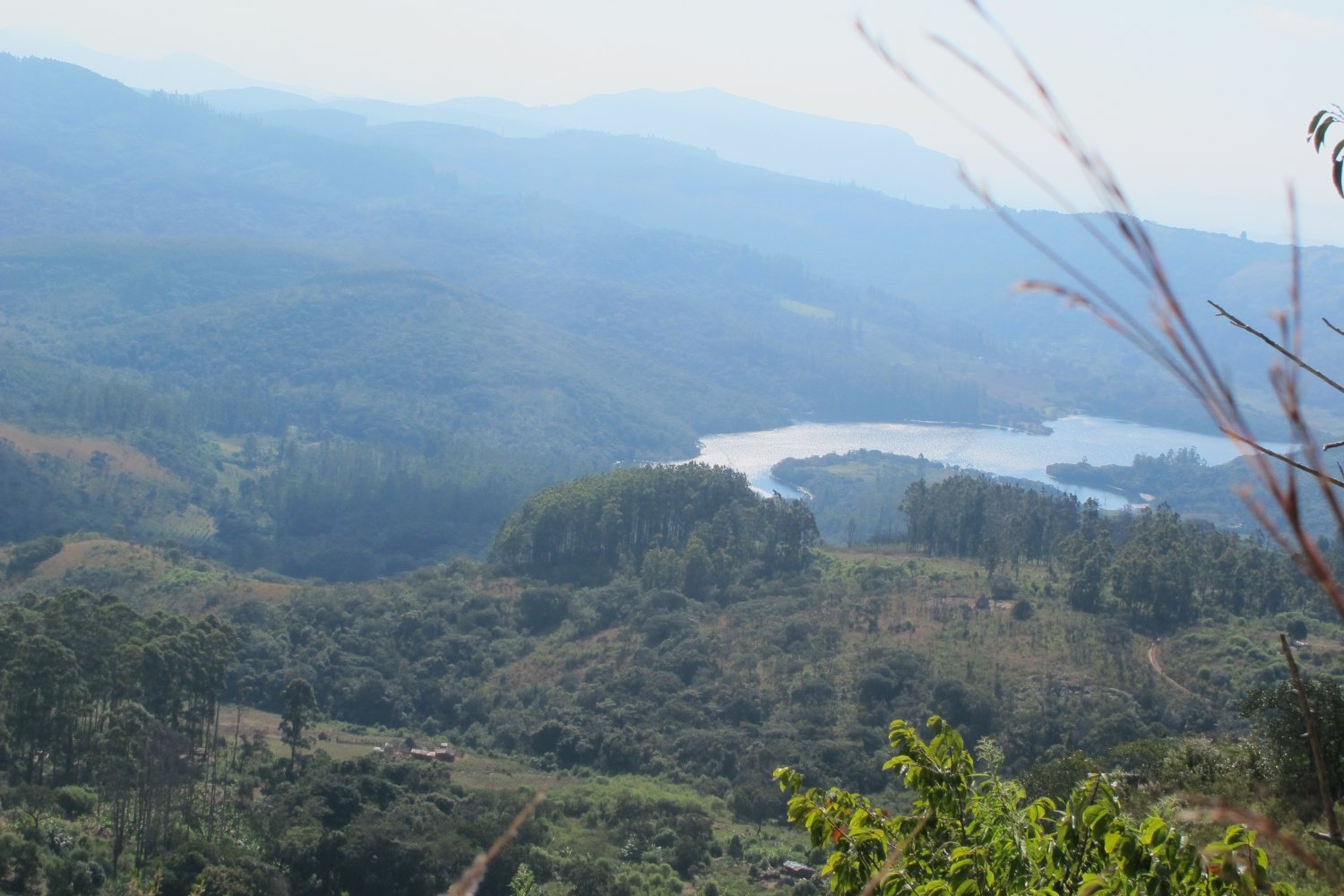 The Vumba mountains are a scenic place in the Eastern highlands, southwest of Mutare. A lush place which experiences a pleasantly cool climate almost all year round. Vumba has some stunning valleys, mountain views and awesome hiking trails through lush forests.The Vumba is also home to an impressive botanical garden which has a rich collection of azaleas, orchids, proteas and many more flower/plant species. Not too far from the Mountainsin Vumba, is
Leopard Rock Hotel
that has one of the most stunning golf courses in the world, with breath-taking views at every hole!!
4. Masvingo
-
Great Zimbabwe Ruins
The Great Zimbabwe Ruins are a historical site which is well worth a visit, the stone buildings were built in the 11th century and consist entirely of stone with no mortar and are one of the oldest ruins in Southern Africa. The large stone city was a thriving political centre during that era.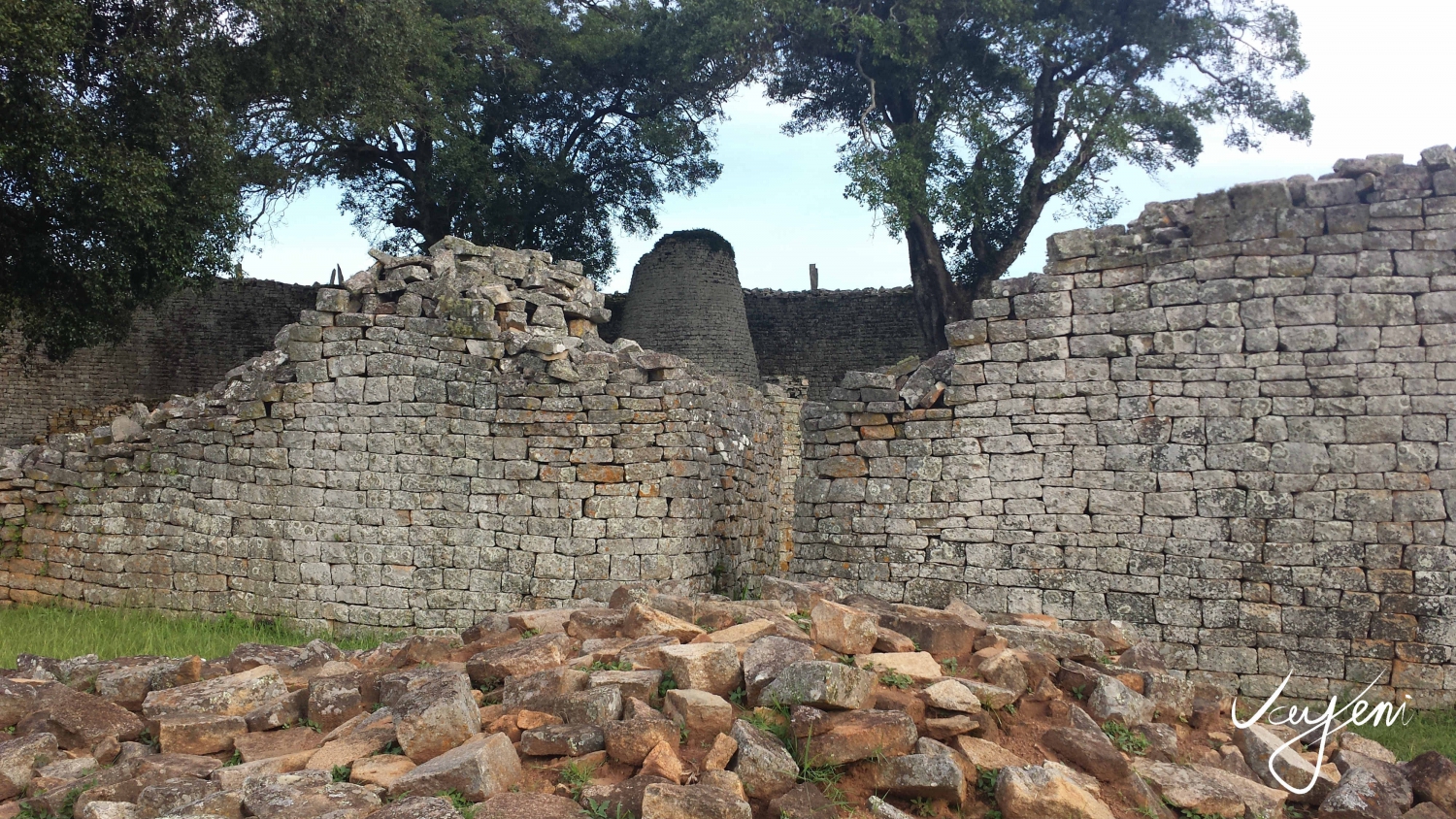 The name Zimbabwe came from the stone structures which are known as ''dzimba dzamabwe' which means houses of Stone.The Masvingo ruins became a World Heritage Site in 1986. Visitors will get a chance to explore this ancient city and hear a little about the people who occupied it. Great Zimbabwe is located close to the town of Masvingo found in the central areas of Zimbabwe.
3. Hwange National Park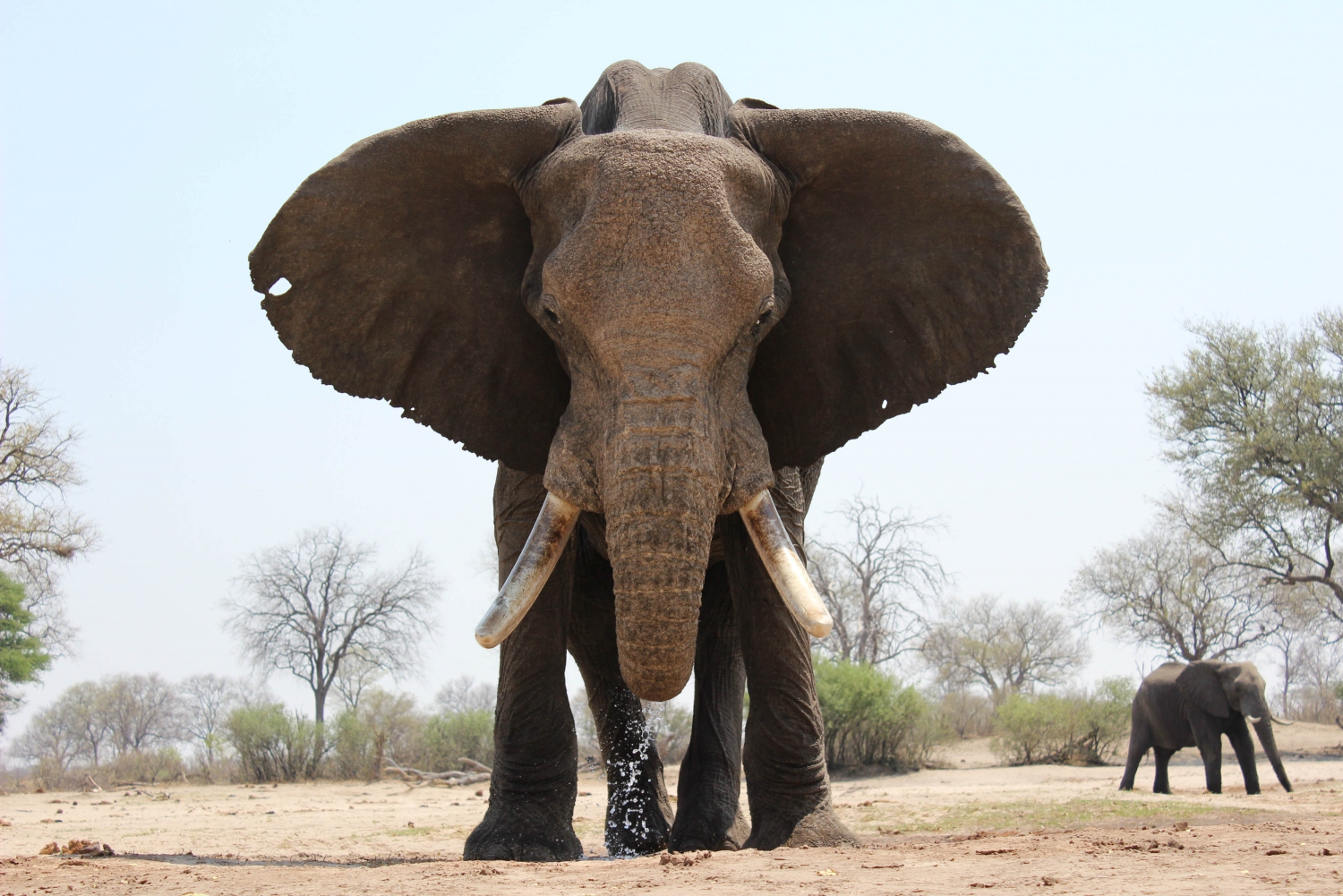 Hwange is the largest wildlife Park in Zimbabwe, it is teeming with different animals from lions, giraffe, wildebeest, over 100 mammal species in all. Hwange also has the largest elephant population in Zimbabwe. The park offers rugged camping sites as well as developed facilities, picnic sites and hosts several luxury lodges. Visitors to the park will enjoy walking safaris, trekking the painted dog, birding, camping under the stars, game drives and cultural visits to surrounding villages.
2. Kariba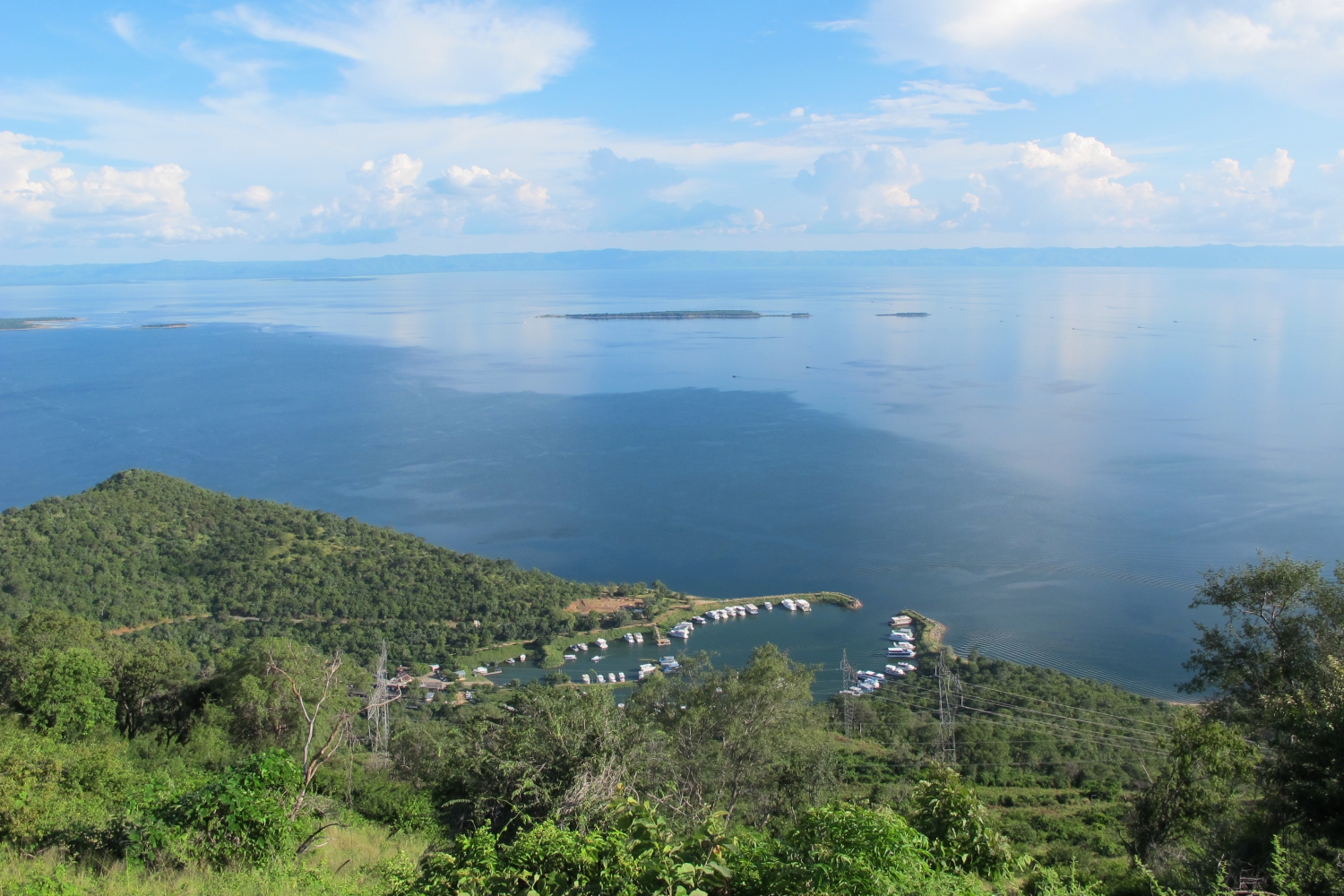 The best way to experience the beautiful lake Kariba is a houseboat weekend, a unique way to relax and enjoy the water up-close, a definite must try when visiting Zimbabwe. If you have more time, spend five days on a
houseboat
, parking every night in a different spot to view the game in the Matusadona National Park, allowing you to get very close to the wild life. Enjoy fishing off the small tender boats provided during the day, and then relax on the comfortable deck at night and enjoy the sunset and sounds of nature surrounding you!!
For more information on hiring houseboats, contact My Guide Zimbabwe and we can organize caterers to take care of all your food requirements. A trip to Kariba is incomplete if one does not visit the Dam site where guides will gladly share more on the Nyaminyami snake God, a mythical entity which locals believe protects the area and lived in the waters years ago.
1. Victoria Falls
Victoria Falls is Zimbabwe's most popular holiday resort. The next best thing after visiting the Victoria Falls on foot and walking through the rain forest is to fly over the falls in a helicopter. This exhilarating adventure is known as the "Flight of the Angels". The flight lasts approx. 15 minutes, and gives you a breath-taking aerial view of the thunderous Falls. The helicopter is able to fly lower than most other planes, giving you the best views of the falls from both directions!!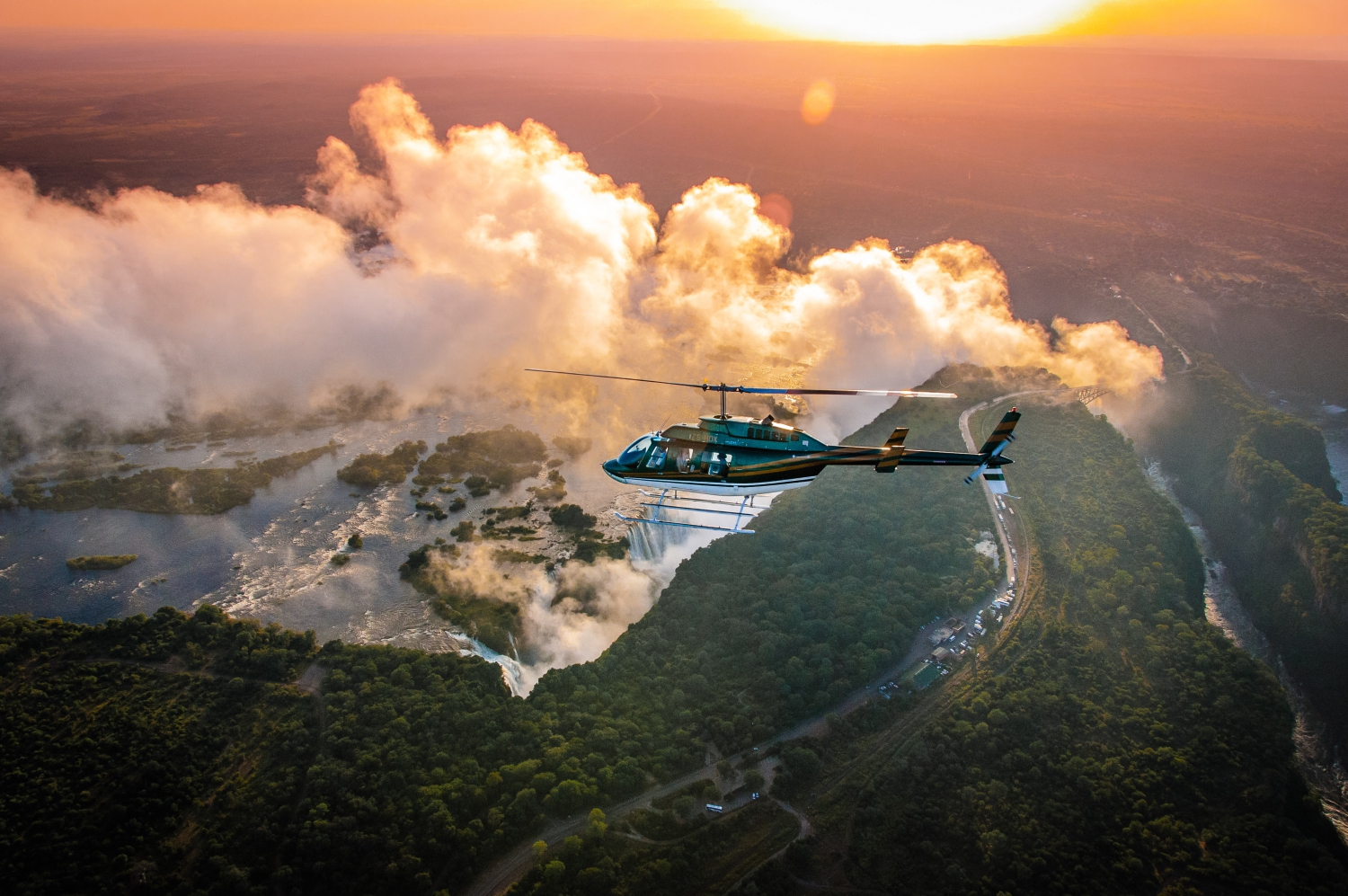 For the brave thrill seekers
Bungee jumping
off the Victoria Falls Bridge is also amazing. Thousands of people have enjoyed this complete adrenaline pumping sport!! Ankle and body harnesses joined to a rope are attached to you, and then you dive head first off the 111m high bridge towards the mighty Zambezi River down below. After jumping you are winched back up onto the Victoria Falls Bridge and will be given photographic evidence of your achievement.