Top Ten Places Of Interest In Nyanga
Zimbabwe
Nyanga is one of the most popular Eastern Highlands destinations and holiday resorts in Zimbabwe. It is well known and liked by locals and it is an excellent choice for foreign tourists as well. Here is a quick trip guide if you are looking to visit Nyanga in the near future. The top ten interesting places to visit when in Nyanga;
1.
Mt Inyangani
- This is the highest peak in Zimbabwe. The mountain is considered sacred by locals and many locals would not dare to take up the climb but it is still a inviting challenge for seasoned climbers. Find out more here.
2.
Mutarazi Falls
- This beautiful curtain of water is also a record holder. Mutarazi is the highest water fall in Zimbabwe and the second highest waterfall in Africa. It is a beautiful sight to behold and a definite must visit.
3
. Skywalk
- The skywalk is a relatively new feature that is to be enjoyed by those who want to see the Mutarazi Falls. The suspension bridge allows guests to walk across and get a panoramic view of the Falls. Not for the faint of heart but it will definitely be a high point on your Nyanga trip. A nominal fee is charged to access the Skywalk.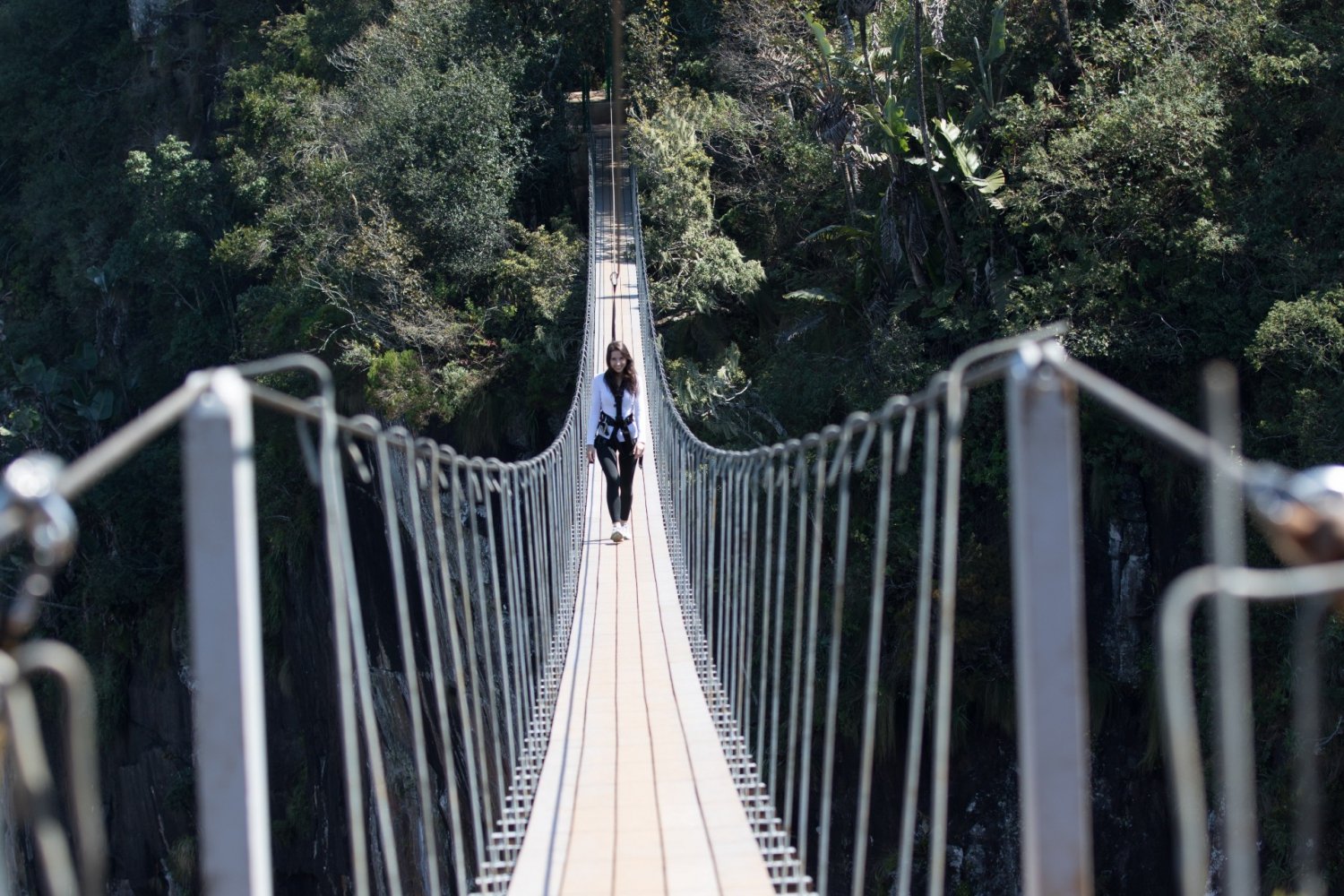 4.
Worlds View
- Located just outside just outside the northern edge of the Nyanga National Park 'it is the highest point in the country that can be driven to and has a breath-taking 270⁰ outlook from the toposcope'
5.
Nyangombe Falls
- The Nyangombe Falls are one of the major water features synonymous with Nyanga. They are not well known for their expanse but it is a beautiful location which makes for a great day outing. Visitors can look forward to bum slide, swimming and so on.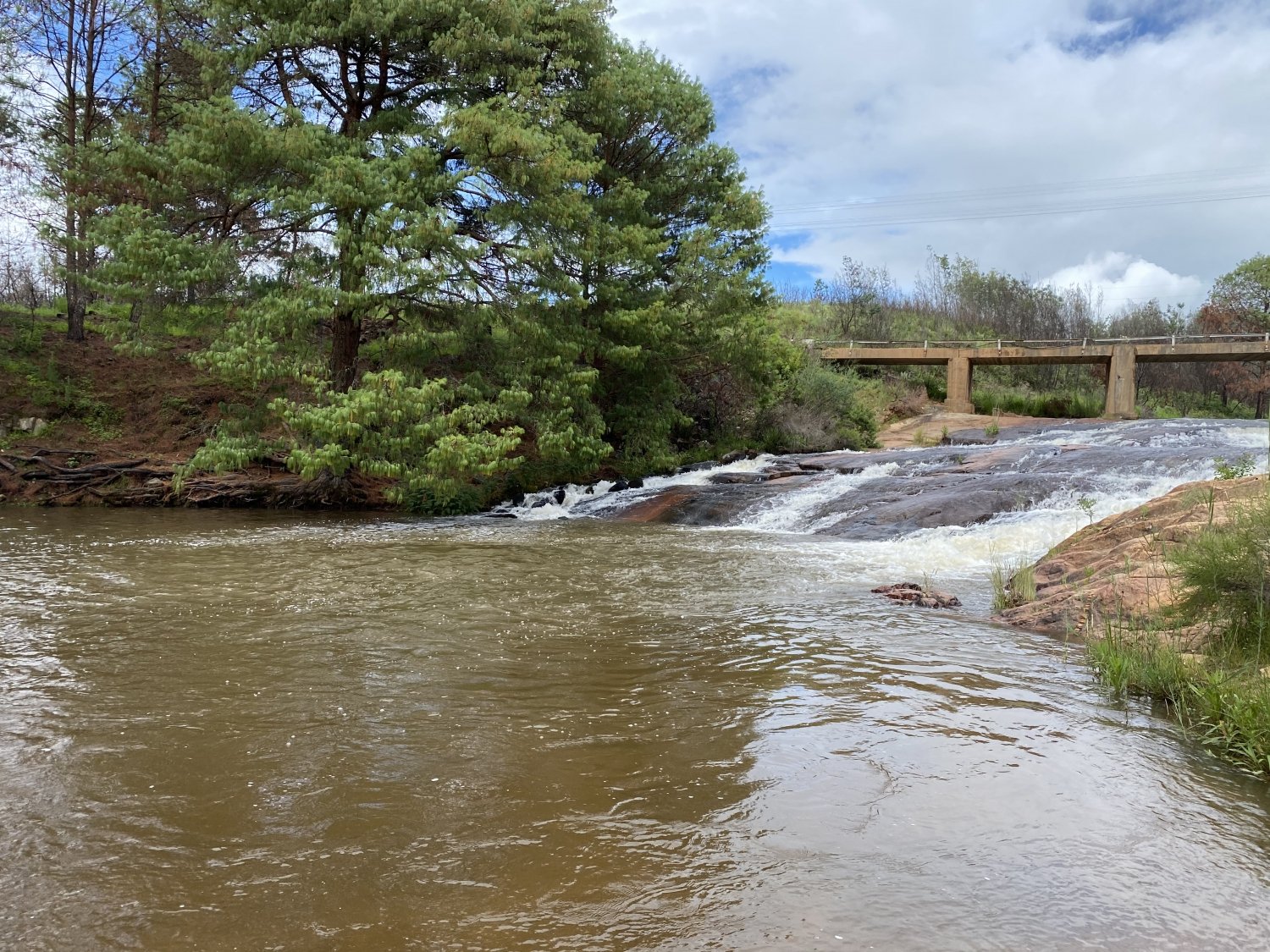 6.
Claremont Golf Club
- The rolling hills and greenry of Nyanga make a stunning back drop for this golf club and poses a challenging course golfers will love.
7.
Rhodes Museum
- The Rhodes Museum is a small museum which provides some insight into the area, photographs, documentation of 19th century interaction between the British and locals. It also holds a sizeable number of personal items that belonged to Cecil John Rhodes. Read more about the museum
here
.
8.
The Nyanga Ancient Ruins
- there are some ancient forts and ruins left behind by olden day communities that can be found within the park. These fall under the National Museums and monuments. Some of the prominent ones are Nyangwe Fort, Chawomera Fort, and Fort Gomo Kadzamu
9.
Pungwe Falls
- The Pungwe Falls are a tiered waterfall which is located on the Pungwe River found within the national park. The Pungwe River is 400 kilometres long and also flows into neighbouring Mozambique.
10.
Udu Dam
- Visitors to the
National park
will enjoy spending some time at Udu Dam, the dam is a great place for some fishing and canoeing.