Zimbabwe's Waterfalls
Zimbabwe
1. Victoria Falls
Victoria Falls is the most popular Zimbabwean natural attraction. It is also the most popular waterfall in the region. It has a total height of 108 metres at its centre. The waterfall is found on the border of Zimbabwe and Zambia although a good portion is on the Zimbabwean side. It is one of the world's seven natural wonders of the world and it was designated a UNESCO World Heritage site in 1989. The waterfall flows into the Zambezi River one of the prominent rivers in Southern Africa. Victoria Falls is also called 'Mosi oa Tunya' a native name which means the smoke that thunders.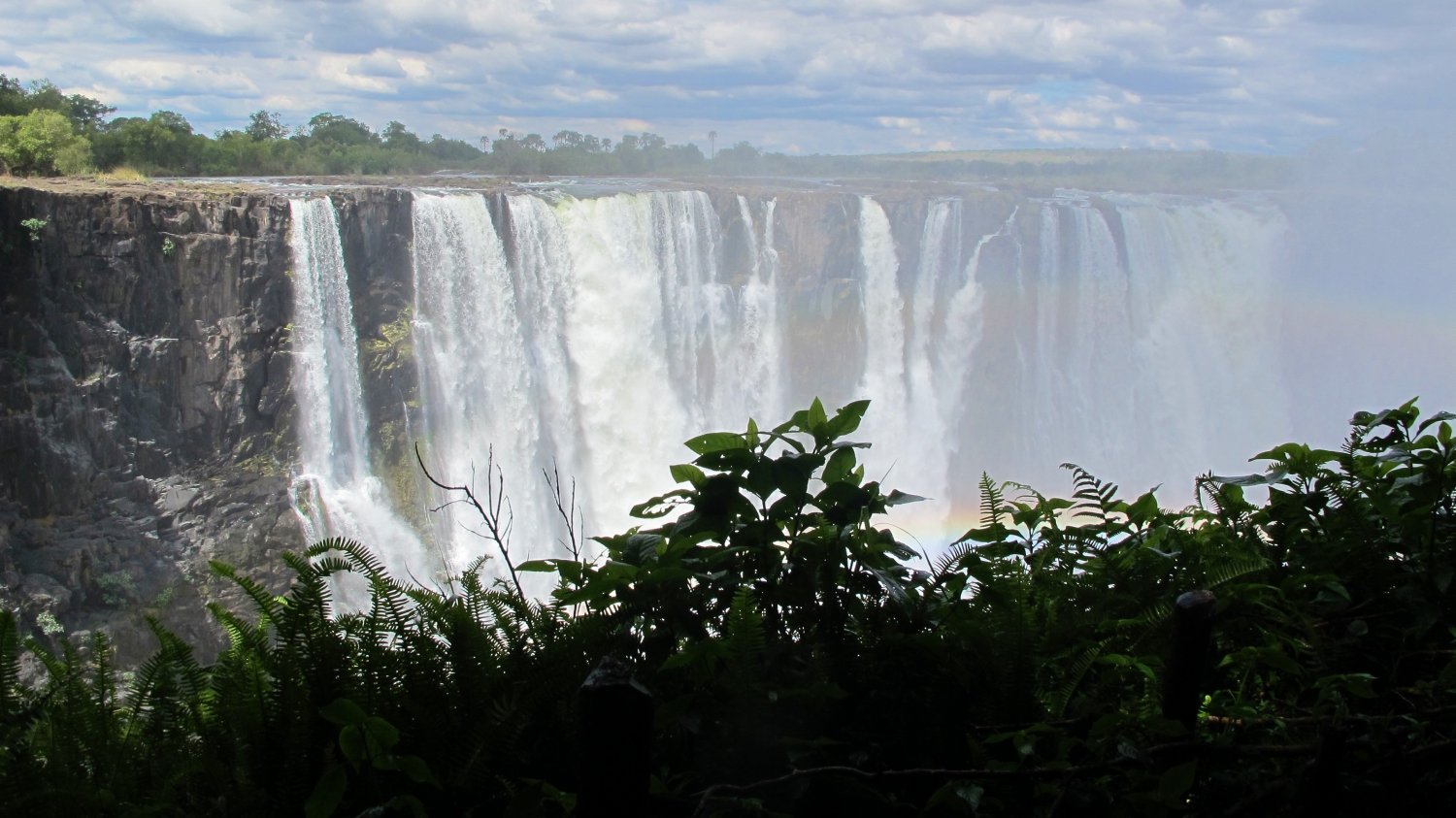 2. Mutarazi
The Mutarazi falls are found in the Eastern Highlands of Zimbabwe in Nyanga. The waterfall measures 762 metres making it the highest waterfall in Zimbabwe. It is found on the Mutarazi River which is located within the Mutarazi National Park. A popular tourist site, the waterfalls are found in a verdant region comprising lush green forests. Birdlife and wildlife are common in the area. Now the Falls can be viewed from an impressive skywalk which was opened in 2017.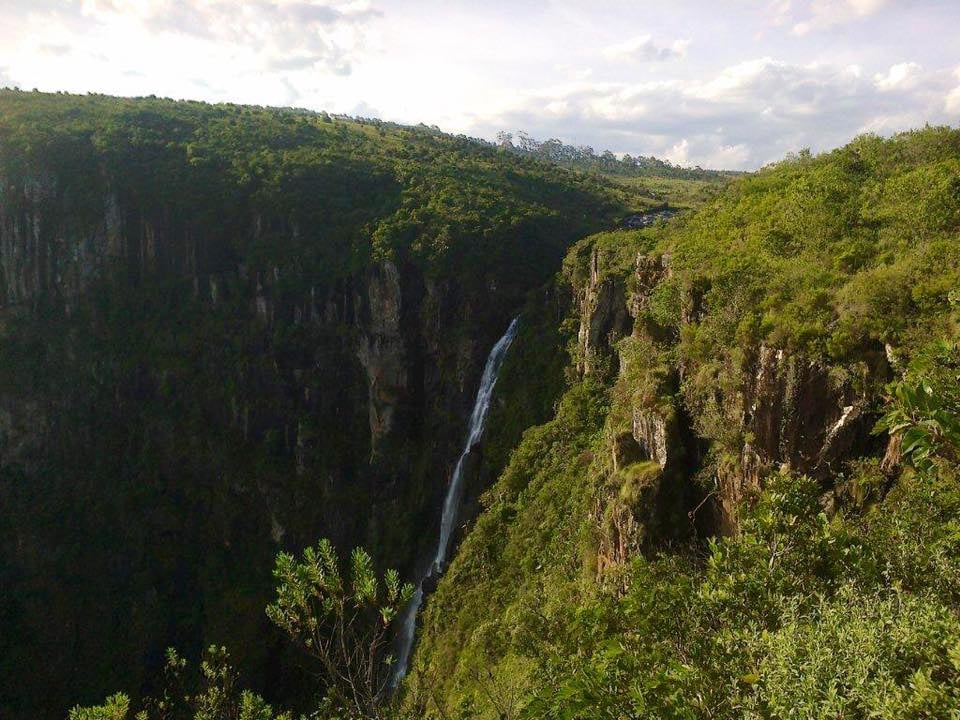 3. Bridal veil Falls
The Bridal Veil Falls are located in Chimanimani; they are not as prominent as the other waterfalls in the country but are very impressive to look at. They are so named because of the drop of water cascading which looks like the veil worn by a bride. They are found within the Chimanimani National Park, an area which is remote.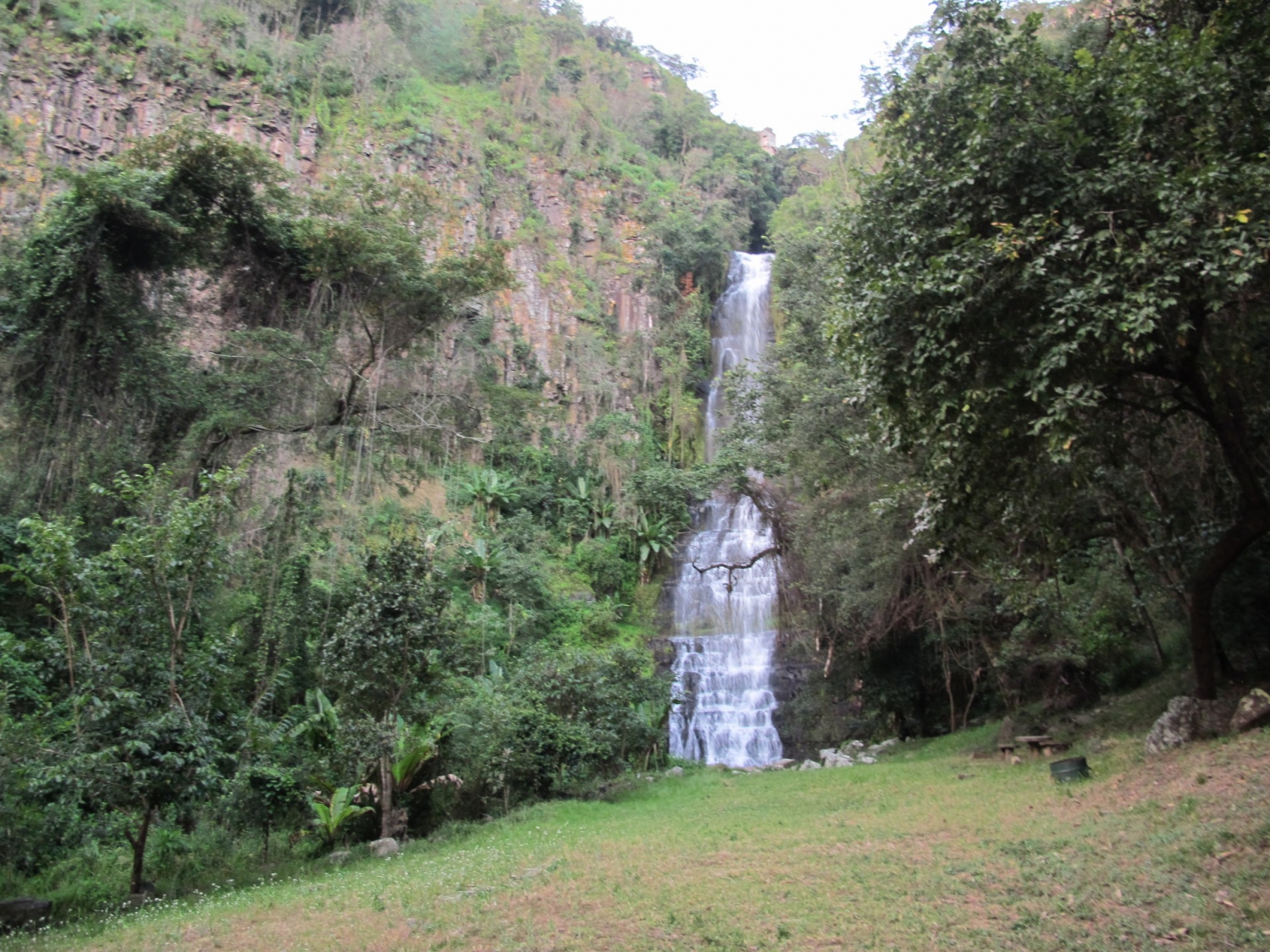 4. Nyangombe falls
The Nyangombe Falls are located in the Nyanga area of the eastern highlands. They flow on the Nyangombe River and are easily accessible so visitors can actually take a dip in the waters (the Nyangombe Pool). It is a great place to spend the afternoon on a small beach called Brighton Beach. The area comprises many easily accessible water bodies including five dams within the park where visitors can enjoy some fishing.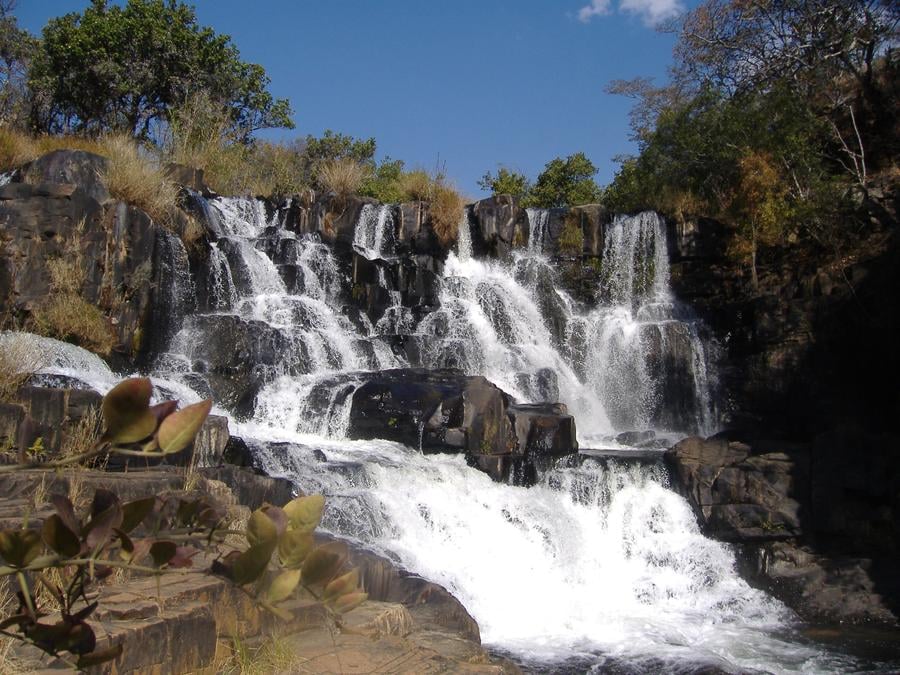 5. Nyamuziwa Falls
The Nyamuziwa falls are a multi-tiered waterfall which is located in Nyanga as well within the national park. They are found on the Nyamuziwa River and offer beautiful views around it. They are one of the Nyanga attractions for holidaymakers in the area.