ZCS Famil Trip to Kariba
Zimbabwe
Our Top Experiences and Tours in Zimbabwe:
If youʻre booking your trip to Zimbabwe last minute, we have you covered. Below are some of the top tours and experiences!

Zambezi Cruise & Safaris is a well-known Hospitality industry brand which is growing from strength to strength. The My Guide team was privileged to be part of a small group that was recently hosted by Zambezi Cruise for a weekend at one of their new properties the

Kariba Safari Lodge

.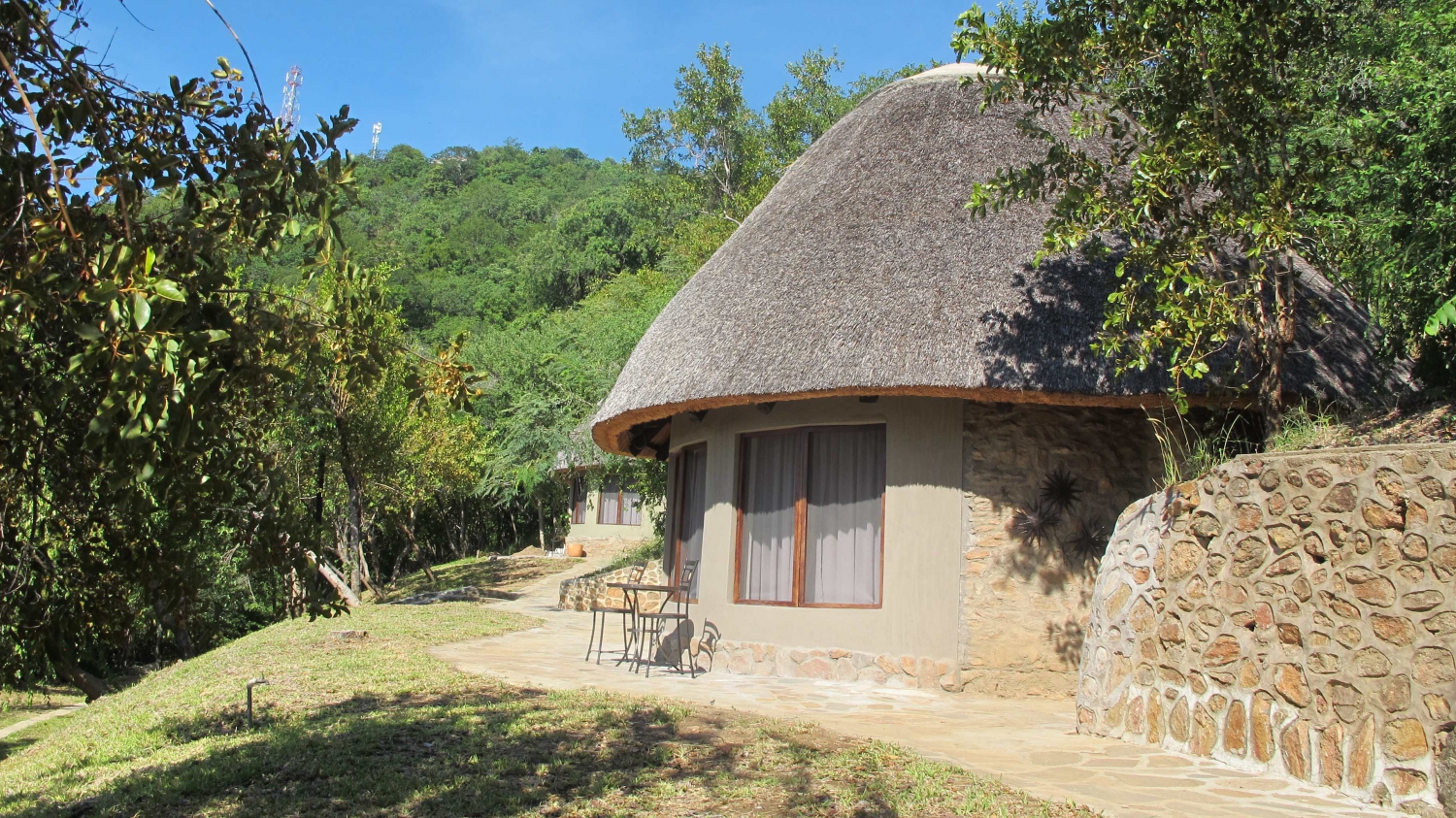 The trip had been in the pipeline for a while and we were all looking forward to this visit after seeing a few enticing pictures. We set out for Kariba around 10:30 AM on a Friday morning. Kariba is a bit of a lengthy road trip; one has to have some pastimes lined up as well as refreshments and snacks packed up to break the monotony of sitting. Group members were not well acquainted with one another so the trip was quiet and eventually most drifted to sleep, while a few resorted to some light reading.
I found myself alternating between looking out at the scenery and fidgeting to get a comfy position as the journey progressed, luckily the bus was air-conditioned. Experience has taught me that Kariba trips are best at night or in the early morning but I endured as I skimmed through the newspaper. The trip went smoothly and we made a brief stop at Lion's den for some lunch. Sue's Kitchen is a family run business which serves great food and we all managed to pick something off their menu. The general view was the prices were a tad bit steep but the upside was the food was tasty and wholesome. Their Biltong never disappoints and it's a snack I look forward to whenever I travel in these parts.
We arrived in Kariba after 4 PM, exhausted and parched. This visit was a first for all the guests and we oohed and Aahed at the amazing view of the Lake as the bus approached the lodge entrance. The Lodge staff welcomed us cheerily and provided much appreciated chilled face cloths and some welcome snacks.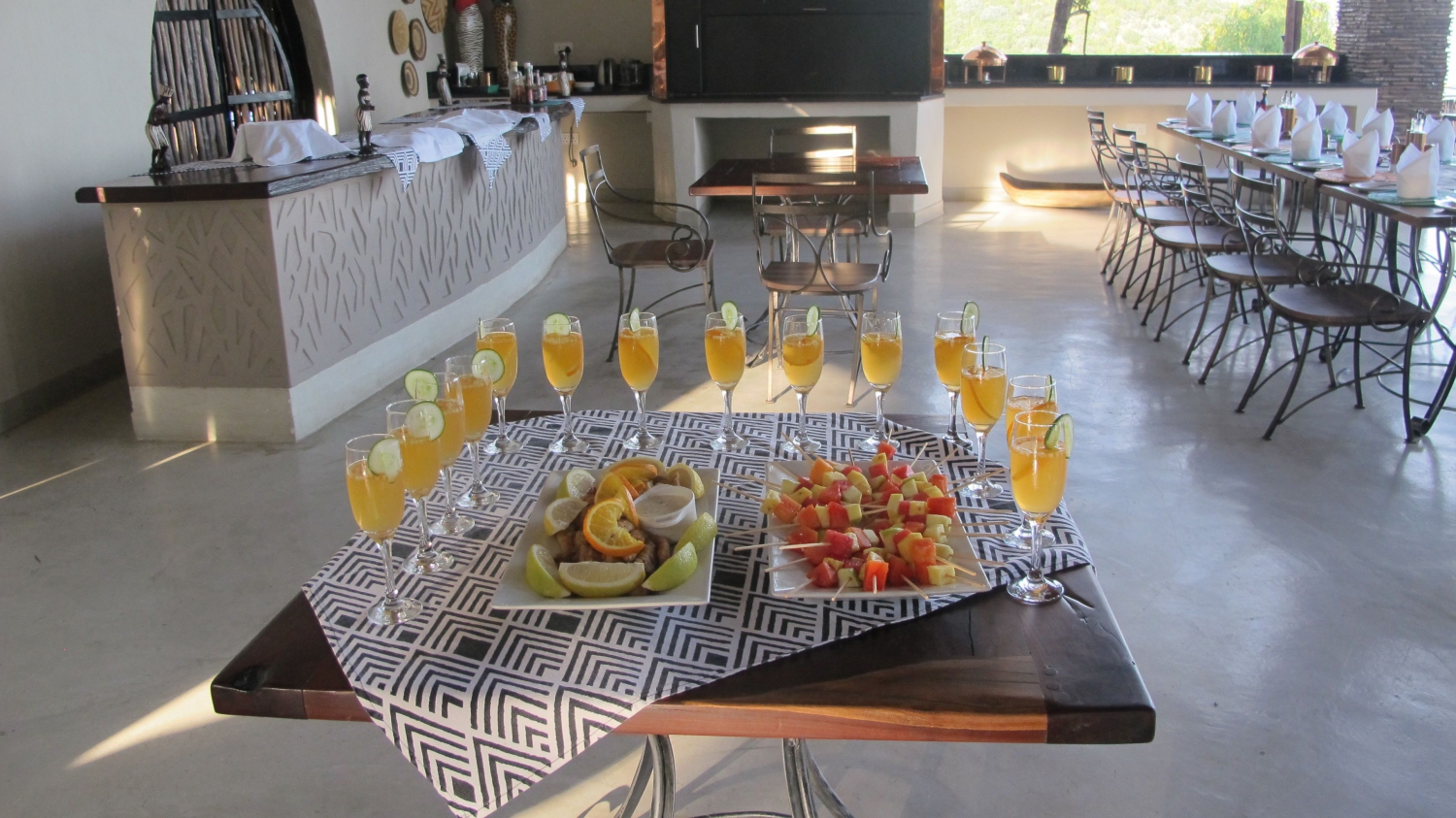 We settled into our rooms and got to rest; the rooms made quite the first impression to me. They are spacious Brick under thatch chalets with just a dash of color and the ethnic influence in the décor is beautifully understated. They have ensuite bathroom, a comfy settee and a suite such as the one I was assigned also has a veranda with a bar and seating area.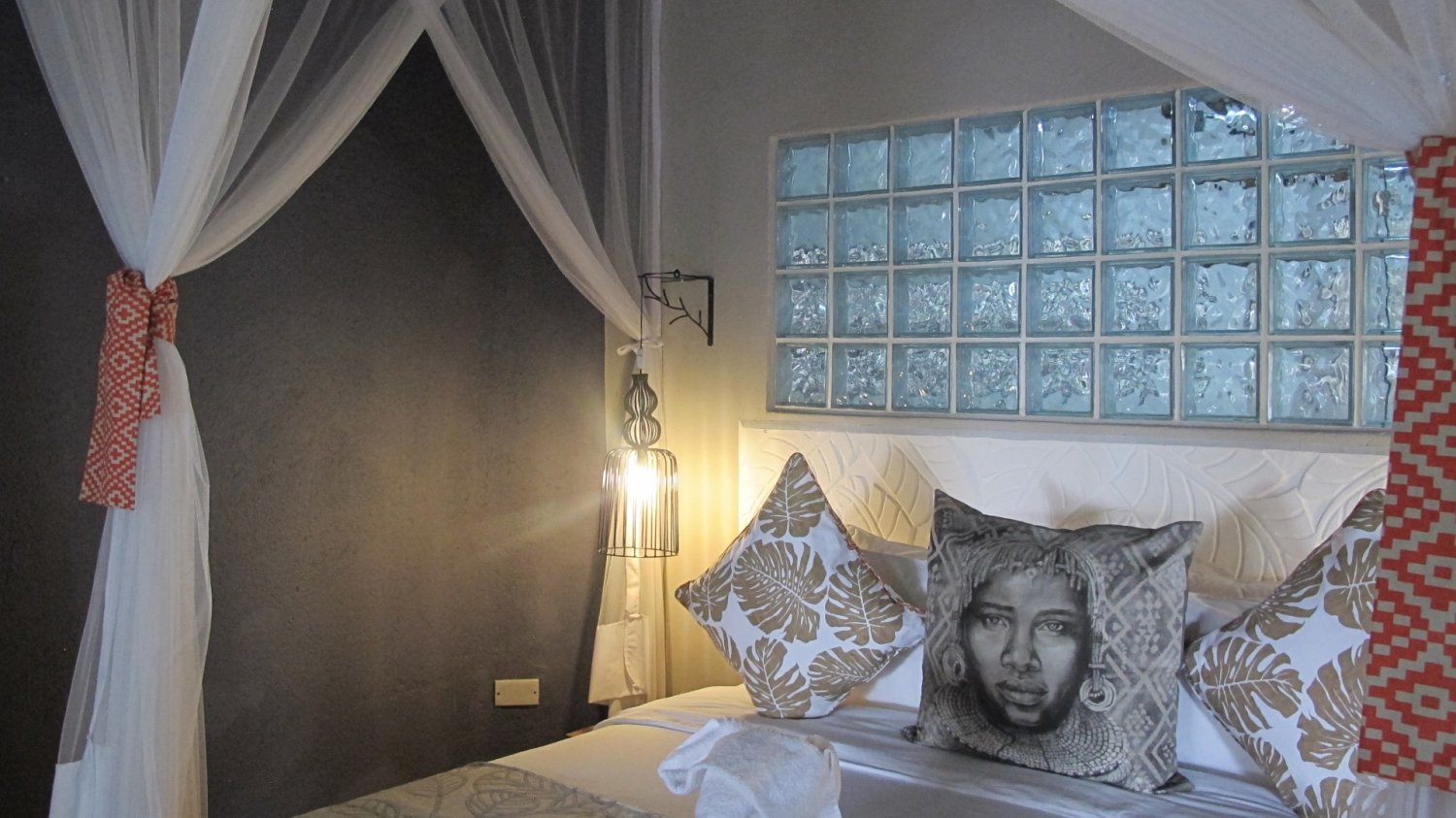 Refreshed we later emerged from our rooms for a Pre-dinner cocktail. We mingled and enjoyed looking at the sea of lights which can be seen in the distance across the lake; the lights of Kariba town and the Kapenta Fishing rigs which look like bright dots on the water. Dinner was served around 7, a lovely 3-course meal beautifully capping the evening.
The next morning I woke up early to the beautiful sound of water splashing on the Lake and some birds chirping in the trees. It was before 6 am but already hot when I remembered that I could actually catch a glimpse of a unique sunrise I literally jumped out of bed. I grabbed my camera and sat on the veranda looking for the perfect vantage point. I thank God for cameras but honestly, such sights are just meant for real life experience and it was absolutely beautiful. There are some trees around the chalet but I could see a gorgeous view of the lake and captured a few decent shots.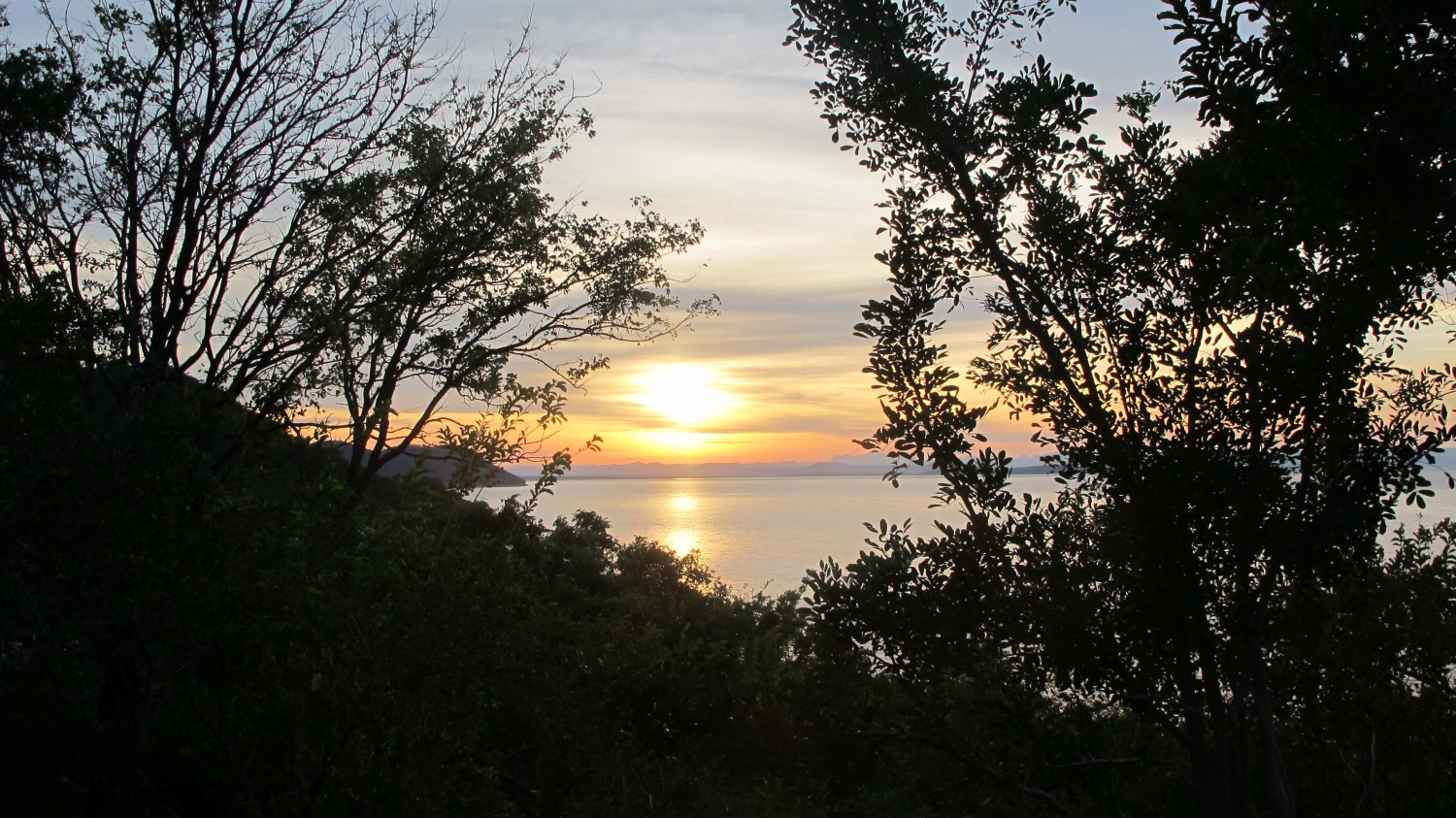 Breakfast was a healthy and colorful spread, with fruit, cereal, and some cooked options. After breakfast, we were taken on a tour of the lodge and then for a tour of Kariba. The lodge has 17 chalets in total all of them with stunning views.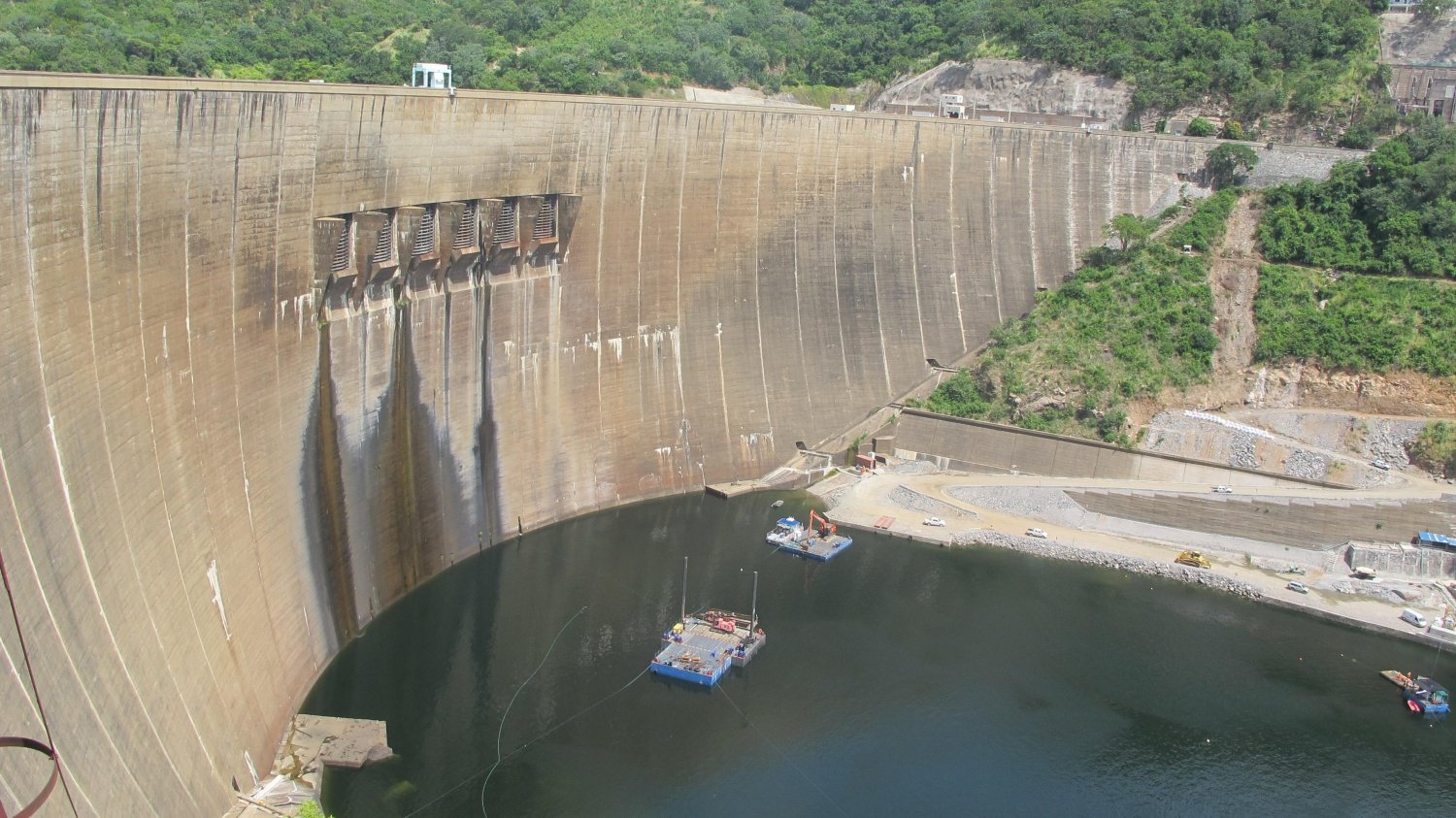 Places of interest in Kariba include the
Dam Wall
(built between 1955 and 1959), here we also got to see the Hydroelectric Plant which produces power for Zimbabwe and neighboring Zambia. We also visited the highest point in Kariba, Kariba heights. There is a curio market and some members of the group got a chance to pick some beautiful souvenirs. After the tour, we returned to the lodge for a short workshop and we had lunch thereafter.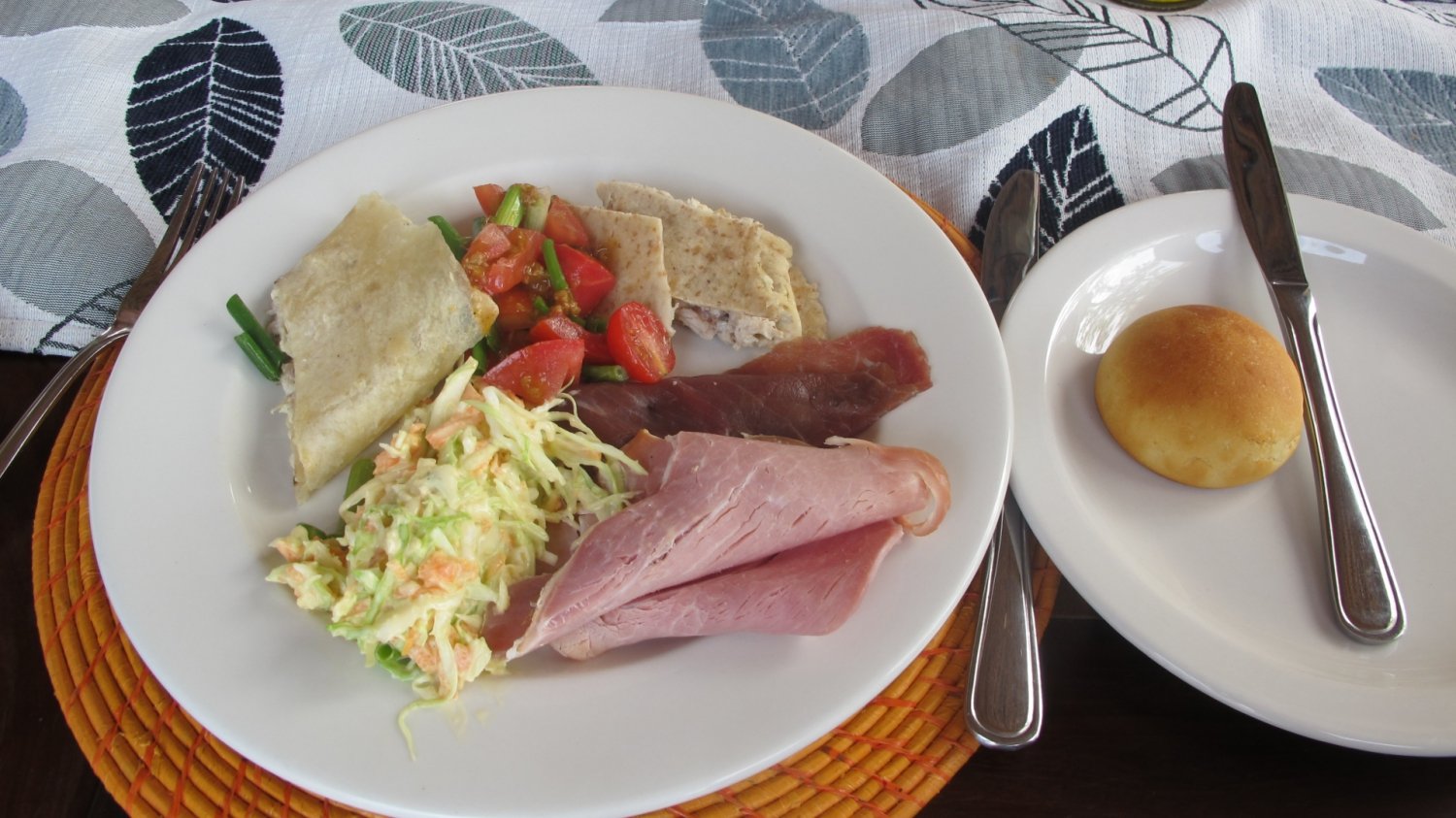 The light lunch menu comprised salads, cold meats, chicken wraps, and pasta. Beautifully presented, tasty and all organic we all gave good feedback. Later in the day, we got together for the Sunset cruise. One of the ZCS houseboats,
Karibezi
was waiting for us at the beach situated just outside the lodge's perimeter. A beautiful luxury vessel which provided a great setting to relax from as we sailed Kariba's waters. Our Guide gave a short talk about the history of Kariba; he showed us some prominent markers on the lake and the surrounding shores. Various refreshments were served at the bar and the chef had some tasty snacks laid out as well.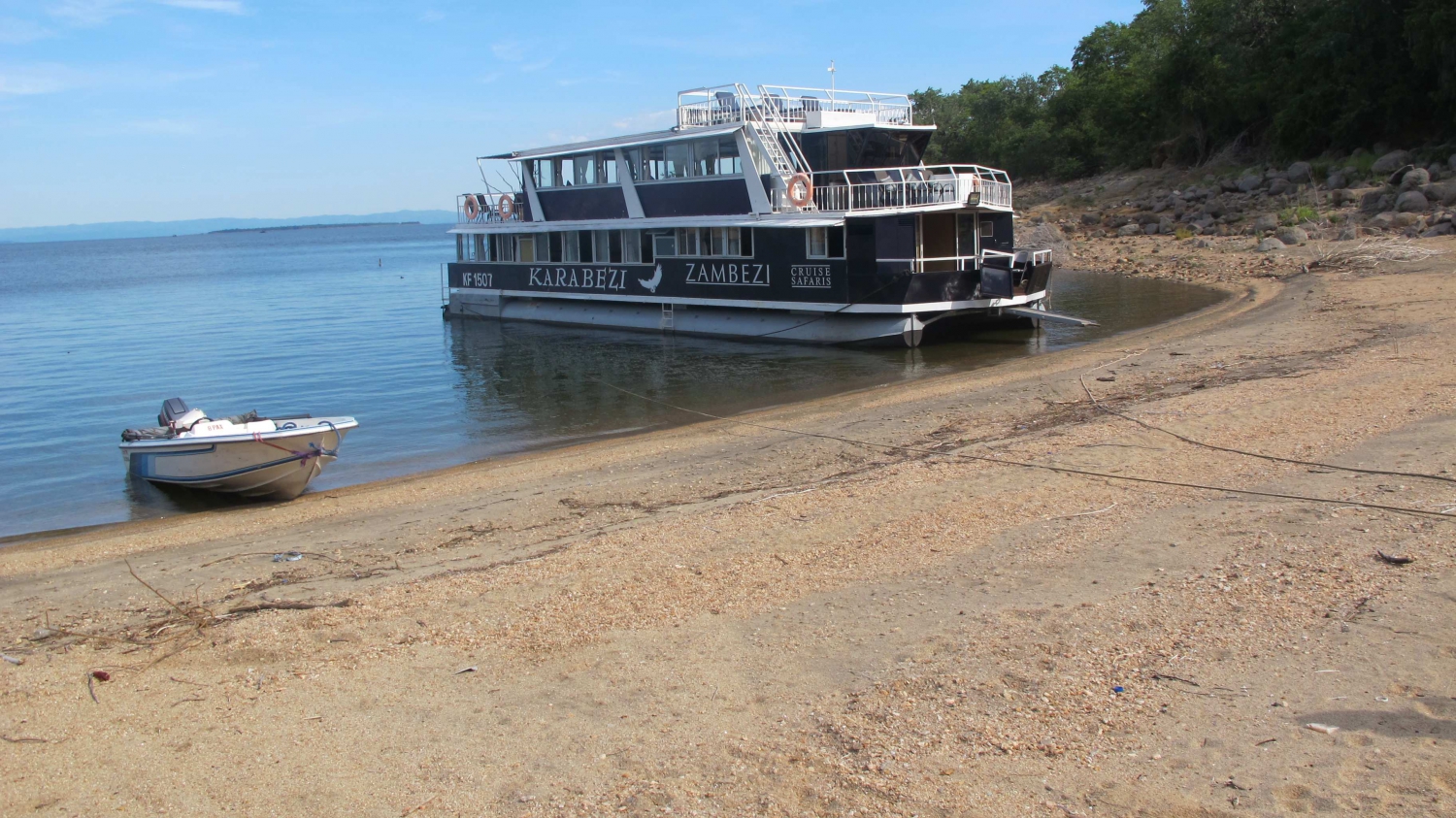 It was unfortunate we had no stereo to play some music from but we interacted, relaxed on the deck and took countless selfies. It was a lovely afternoon indeed and watching the sunset was the cherry on top. The sunset cruise is a great way to unwind and Karibezi is comfortable and spacious.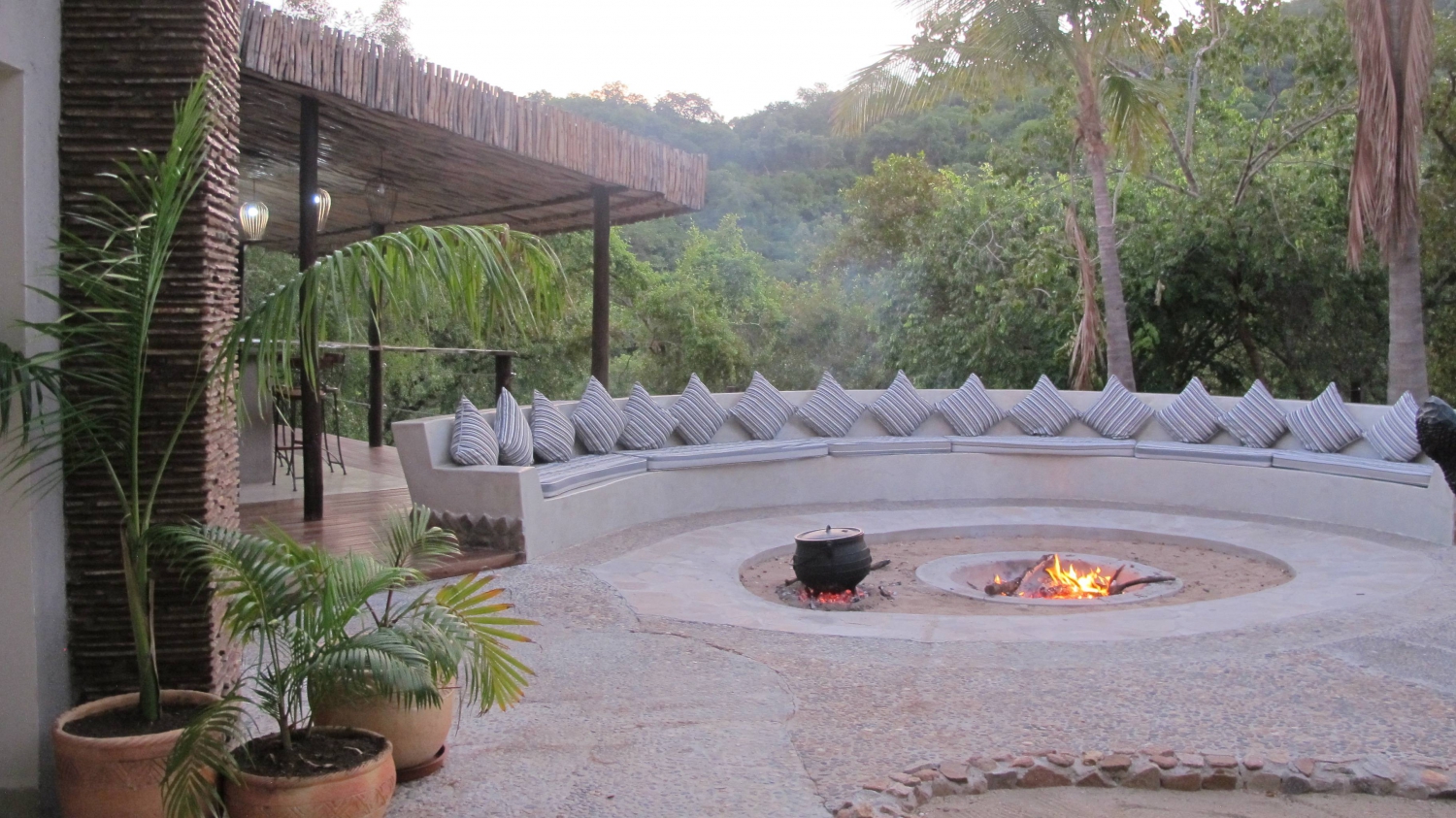 Later in the evening back at the lodge, a scrumptious dinner was served. Some impromptu after-dinner entertainment was delivered by the staff; a delightful albeit short drum performance. We relaxed by the fire pit well after dinner time and some decided to take a dip in the pool. Many new friendships were born and it was a time to network. We retired well after 10 pm, tired but content.
On Sunday Morning I rose up early to do some packing and to check emails, as wifi is accessible from the rooms this was quite a relief! After breakfast with everyone packed up, we made our way back to Harare.
.