Birding In Zimbabwe
Zimbabwe
By Ian Riddell, BirdLife Zimbabwe
North, south, west, east – Zimbabwe offers great birding opportunities wherever you go… and not forgetting central and other spots in between.  Where better to get information than on the BirdLife Zimbabwe website -
birdlifezimbabwe.org/
- just click on the Birding Zimbabwe tab, where you might like to start with the Zimbabwe Checklist.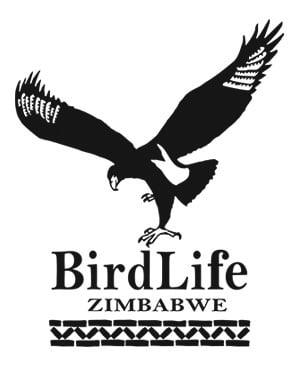 Beginning in the middle, Harare itself is a good place to get to grips with miombo birding, a special habitat type that extends to central Africa and has its own suite of 'miombo specials'.  Because miombo is classed as low productivity, insect-wise, and is under threat from development, finding birds is best when you encounter a 'bird party', as mixed-species feeding flocks are called.  In these bird parties, everything happens at once!  Harare has
Mukuvisi Woodlands
and
Haka Park
, both areas in the city and easy to get to, where blocks of miombo are conserved.  One of the target species is the African Spotted Creeper, a really camouflaged and delightful bird that literally creeps up and down the trunks and branches looking for insects in the rough bark – it can be hard to find.  The Whyte's Barbet, White-breasted Cuckooshrike, Miombo Tit, Green-capped Eremomela, African Golden Oriole, Southern Hyliota and Miombo Blue-eared Starling are others and the latter is usually easy to find in Mukuvisi Woodlands.  The Miombo Rock-thrush disappeared from Harare some 10 years ago but has recently made a limited comeback to Mukuvisi!  The Red-faced Crombec and Green-backed Honeybird are sought-after and the
Christon Bank
area is a good place to look for these, as is a visit to
Gosho Park
, just east of Marondera.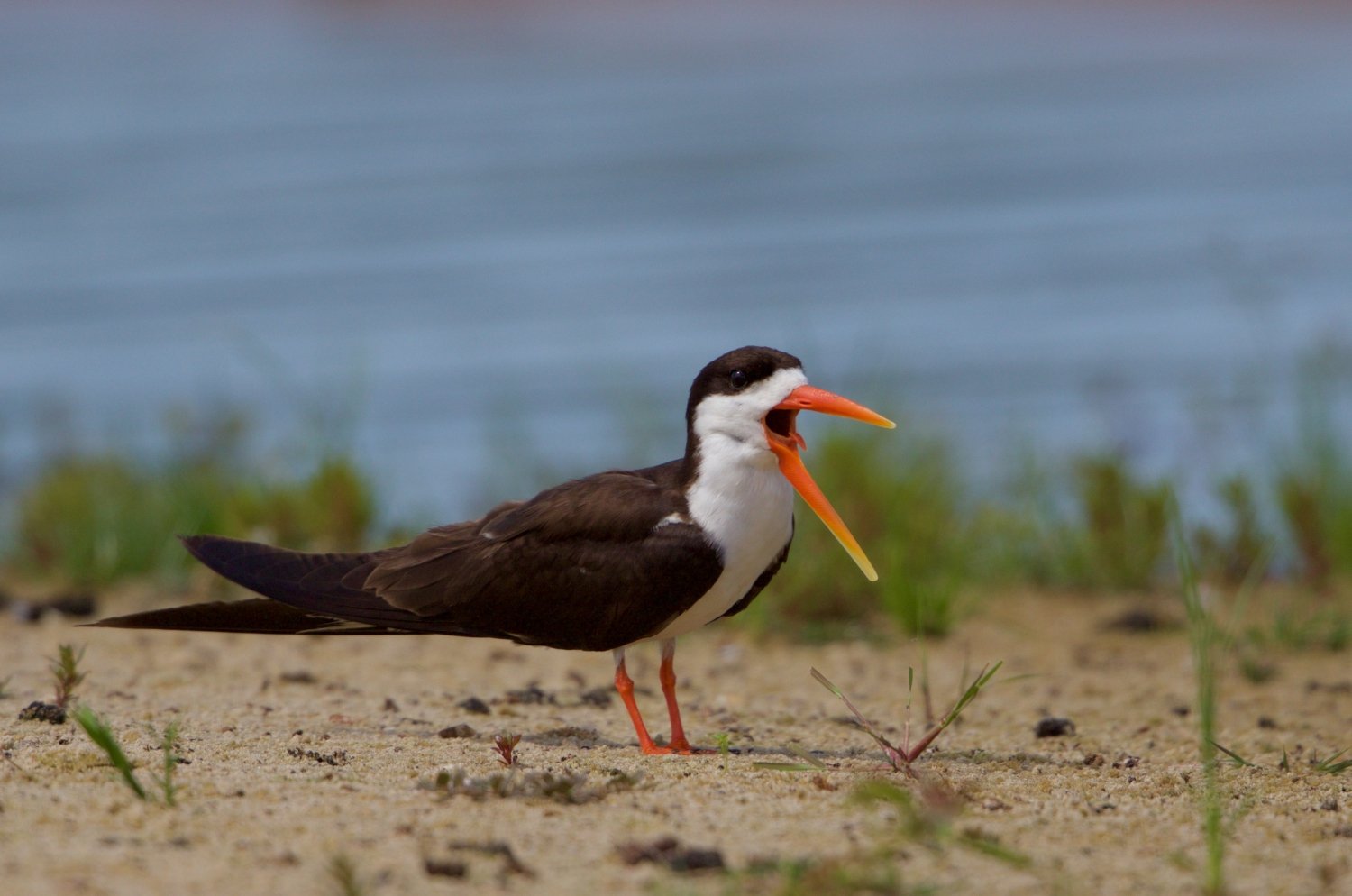 African Skimmer, best found on sandbanks of the Zambezi River – Roger MacDonald
The
eastern highlands
is a well-known scenic holiday resort area with a whole lot of different birds in forests and mountains, from the heights of
Nyanga
to the low-lying
Aberfoyle
area, a drop of over 1900m. Popular birds around Aberfoyle Lodge include Palm-nut Vulture, Anchieta's Tchagra, Yellow-bellied Waxbill, various robins and thrushes, bush-shrikes, flycatchers, sunbirds and many others, whilst on the Mozambique border, Red-winged Warbler and Moustached Grass-warbler are sought after.  In the Nyanga area, the Blue Swallow is a threatened bird found during the summer season and the mountain tops are a good vantage point from which to seek the high-flying Scarce Swift.  Near Mutare, itself a good birding area is the
Vumba
.  At Seldomseen, a destination specifically catering to birders, a resident guide can take you on forest walks to find all those difficult to find birds that you might otherwise miss.  There is also good miombo in the area where the Rufous-bellied Tit and Cabanis's Bunting are good finds, or down in the Burma Valley where you seek the Green Widowfinch.  Further south is the spectacular
Chimanimani
National Park. This is really suited to the hiker who might find the Bokmakierie or the rare Taita Falcon but is also good to check spots around the town, like Bridal Veil Falls.
The chief birding area in the south is the
Gonarezhou National Park
in the
southeast Lowveld
.  National Parks has good accommodation but if you want to spoil yourself and don't have your own 4x4 to explore with, stay at Chilo Gorge Safari Lodge.  Their guides can take you to the lowest point in Zimbabwe at 155 m, explore the nearby sand forest for Chestnut-fronted Helmet-shrike and Green Malkoha, and into the park seeking the many different birds that occur in this region.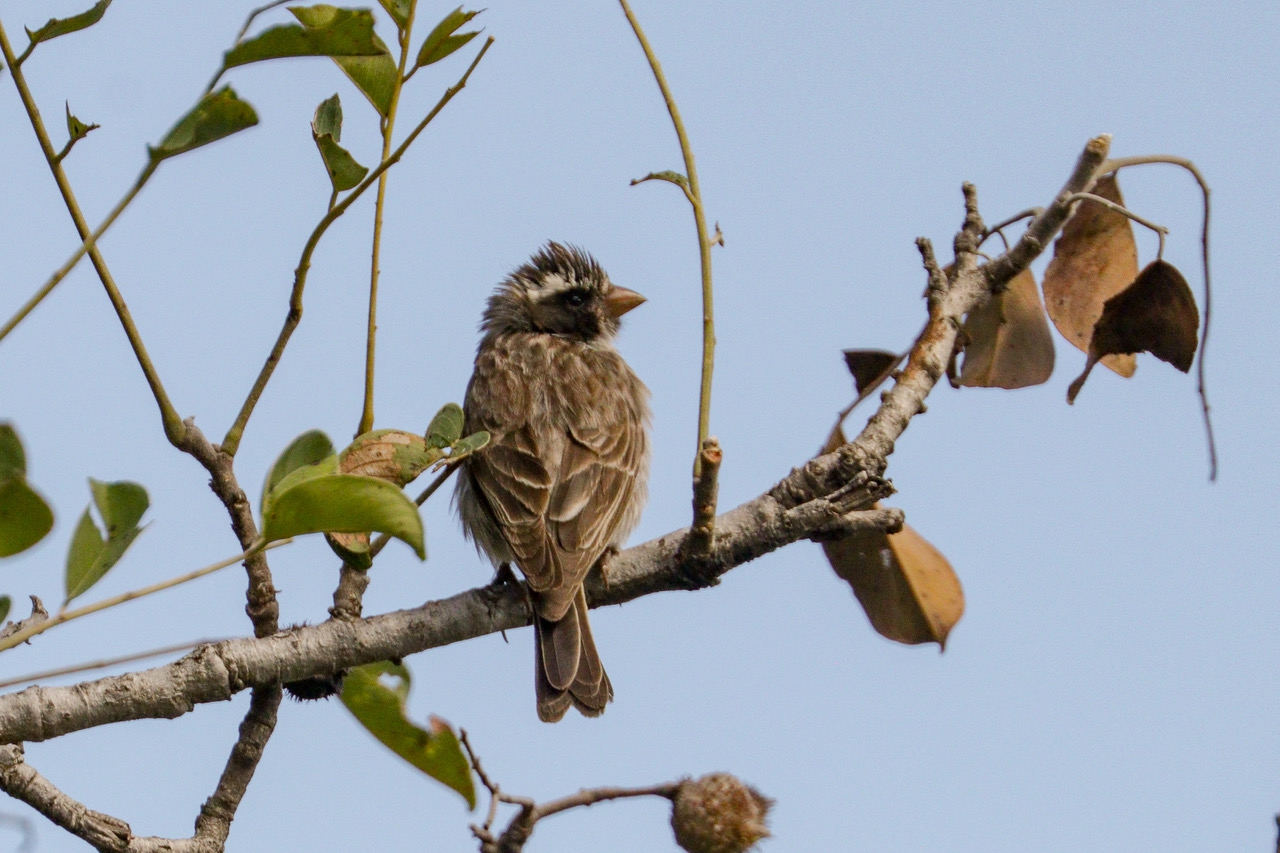 Black-eared Seedeater, a miombo woodland special - Tommy P. Pedersen
The west of the country falls under
Matabeleland
and Matopos National Park near Bulawayo is simply the best place to experience fantastic granite scenery and Verreaux's Eagles and other large eagles.  Further northwest you come to
Hwange National Park
where you might like to stay at one of the many safari lodges.  Most of these overlook a waterhole where the big game comes to drink, along with many birds best enjoyed on a game drive or walk with a guide.  There are many birds restricted to the dry country hereabouts, with Burchell's Sandgrouse, Bradfield's Hornbill, African Red-eyed Bulbul, Barred Wren-warbler and Kalahari Scrub-robin just to whet your appetite.  Some of the pans in the rainy season are just spectacular and southern Africa's only Grasshopper Buzzard was found here amongst the many migrants of 2014!  Further up in the northwest corner everyone knows
Victoria Falls
. The gorges near the town are somewhat marred by human activities but you can stay at Gorges Lodge where you might have a chance at finding the rare Taita Falcon, though Peregrine Falcons still frequent the town.  Here, African Black Swifts are common and the gardens, woodlands and hotels can be searched for Schalow's Turaco, Northern Grey-headed Sparrow, Collared Palm-thrush and Brown Firefinch, African Finfoot and many others.  A stay at Imbabala Lodge at Kazungula is essential for many specials, including Slaty Egret, Coppery-tailed Coucal, Hartlaub's Babbler, Luapula Cisticola and many others.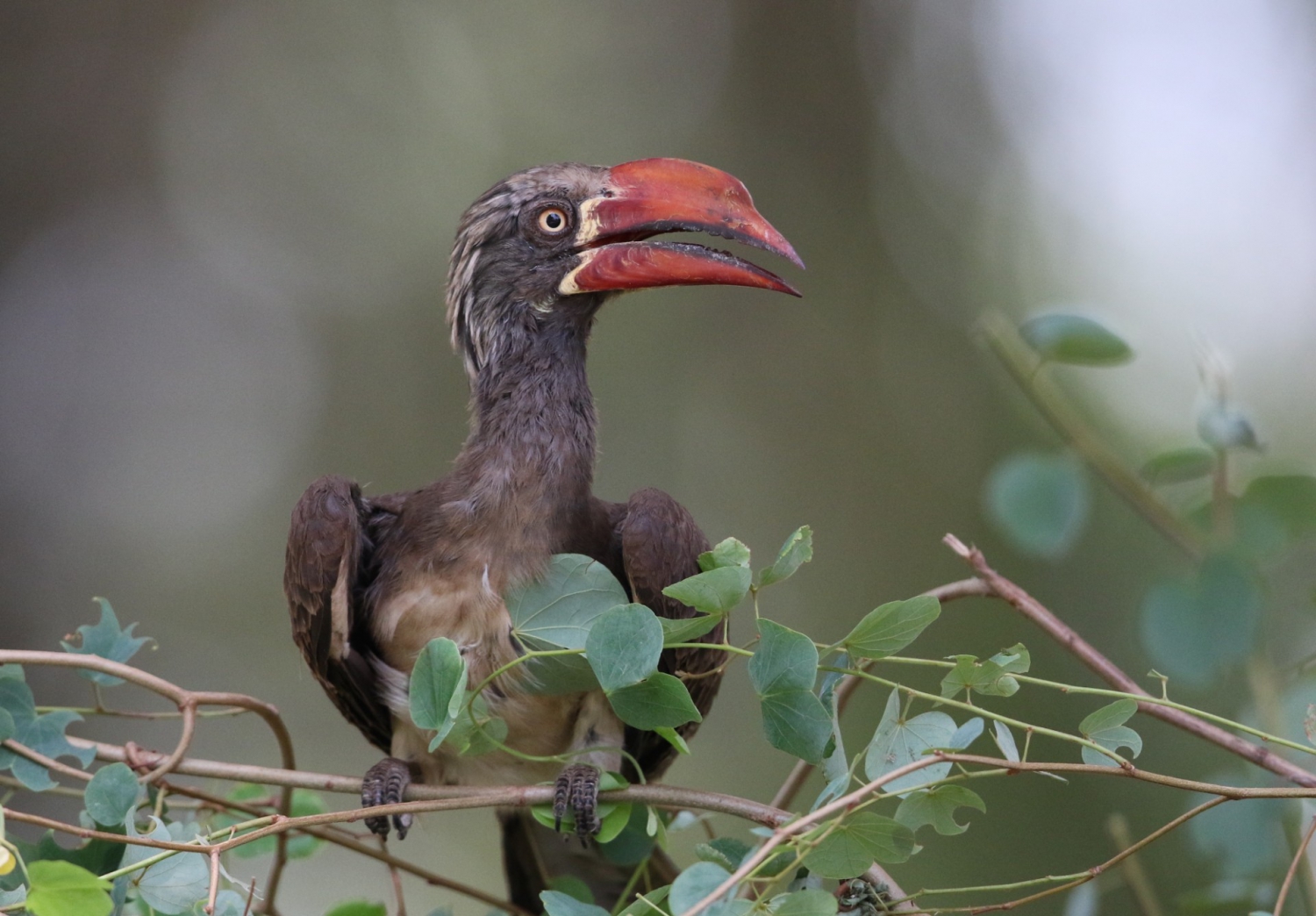 Bradfield's Hornbill, restricted to Hwange and Victoria Falls – Roger MacDonald
You can take the 'north' to include the
Zambezi Valley
from Kariba to Dande Communal Land.  There are many camps and lodges on Kariba, where you take in the big game and the birds, and the same applies to
Mana Pools
National Park if you aren't camping.  There are many birds to be found here including Western Banded Snake-eagle, Lilian's Lovebird, Livingstone's Flycatcher and the ubiquitous Meves's Starling – you'd best download the checklist!