Pedicure Experience At Masawara Urban Retreat
Zimbabwe
The Skin Spa Zimbabwe
recently opened a new branch in the leafy suburb of Borrowdale, Harare. A little more than a spa, this new location called the Masawara Urban Retreat, is a little oasis tucked away in a quiet area. The kind of place you head out to if you want to recharge, relax and of course give your body a well needed work up.
I popped in recently for a pedicure and a tour of the facilities. One can expect the full range of body treatments at this new branch from facials, massage treatments as well as hand and nail work. Well into the month of September when the temperatures are high and its sandals season again, my feet needed a bit of loving. Visiting new places in this Covid-19 era one is always looking closely to see that all Covid protocols are being observed and I was glad to see they were dotting all the i's and crossing all the t's.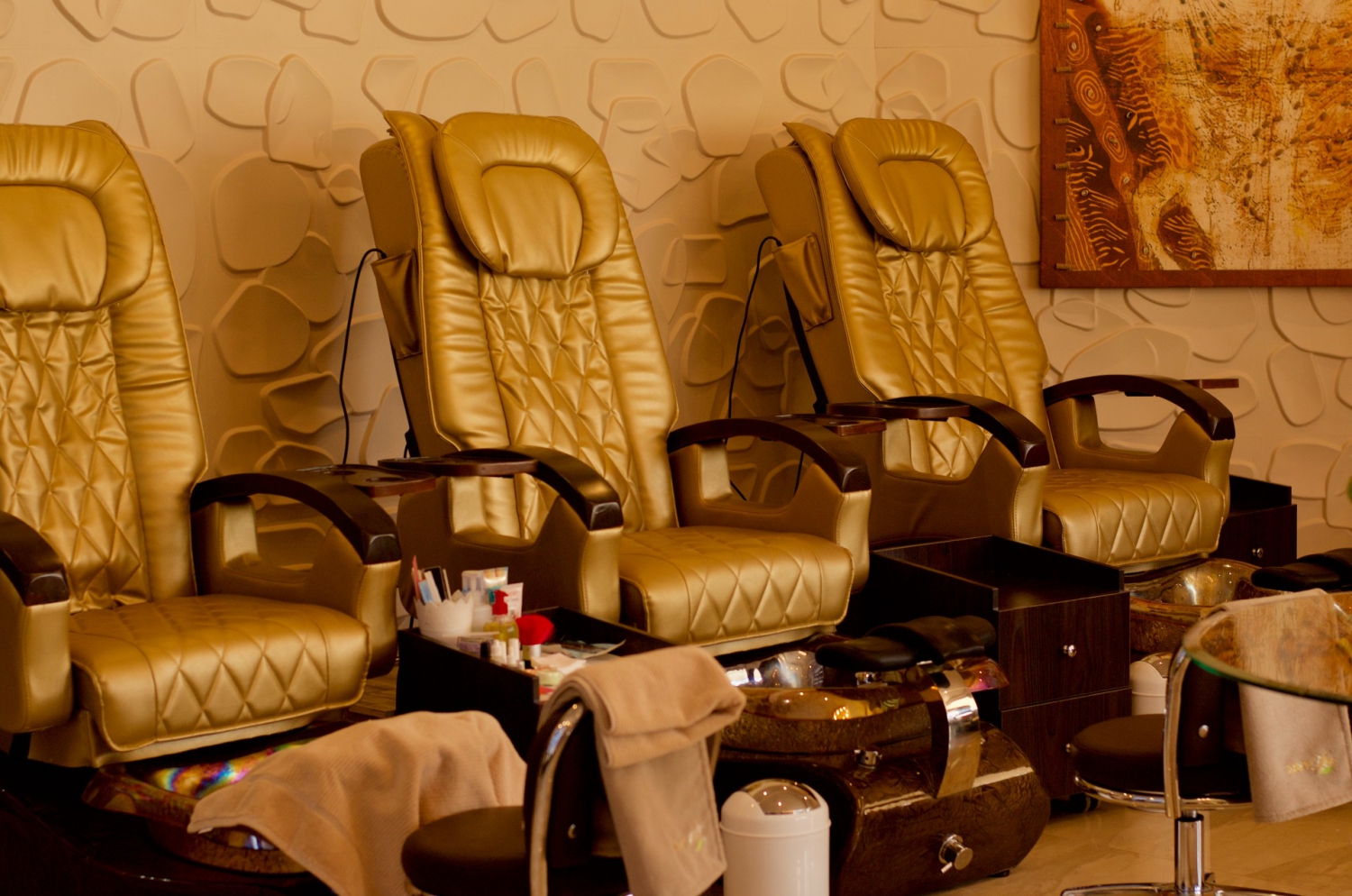 After a warm hello coupled with a welcome drink and healthy snacks, I was ushered to the pedicure station. I made myself comfortable in the leather chairs which turned out to serve both a functional and aesthetic purpose. There are massage chairs and they gently worked my back as I settled in. Clients have a good view beyond the glass doors which open out to a patio and a rockery with a lovely water feature. One cannot ask for a more authentic tranquil ambience. The soothing sound of cascading water, gentle music playing in the background and soft lighting which pairs well with the warm colours and striking décor. The room is pleasing to the eye and makes the experience inviting and relaxing.
While I took all this in Panashe the consultant, a polite young lady quietly worked her magic. Removing old polish, buffing and exfoliating, our feet need such treatments regularly. Sad to say I never have the time to pay this much attention to them at home as they are not a high visibility body part. The massage always seals the deal for me and it never ceases to amaze how feet have their own little pressure points which respond well to a gentle rub. A pedicure is a detailed procedure which requires gentleness and skill. I love how it gives a satisfying intangible benefit and two presentable feet to show off too. The treatment takes about 45 minutes.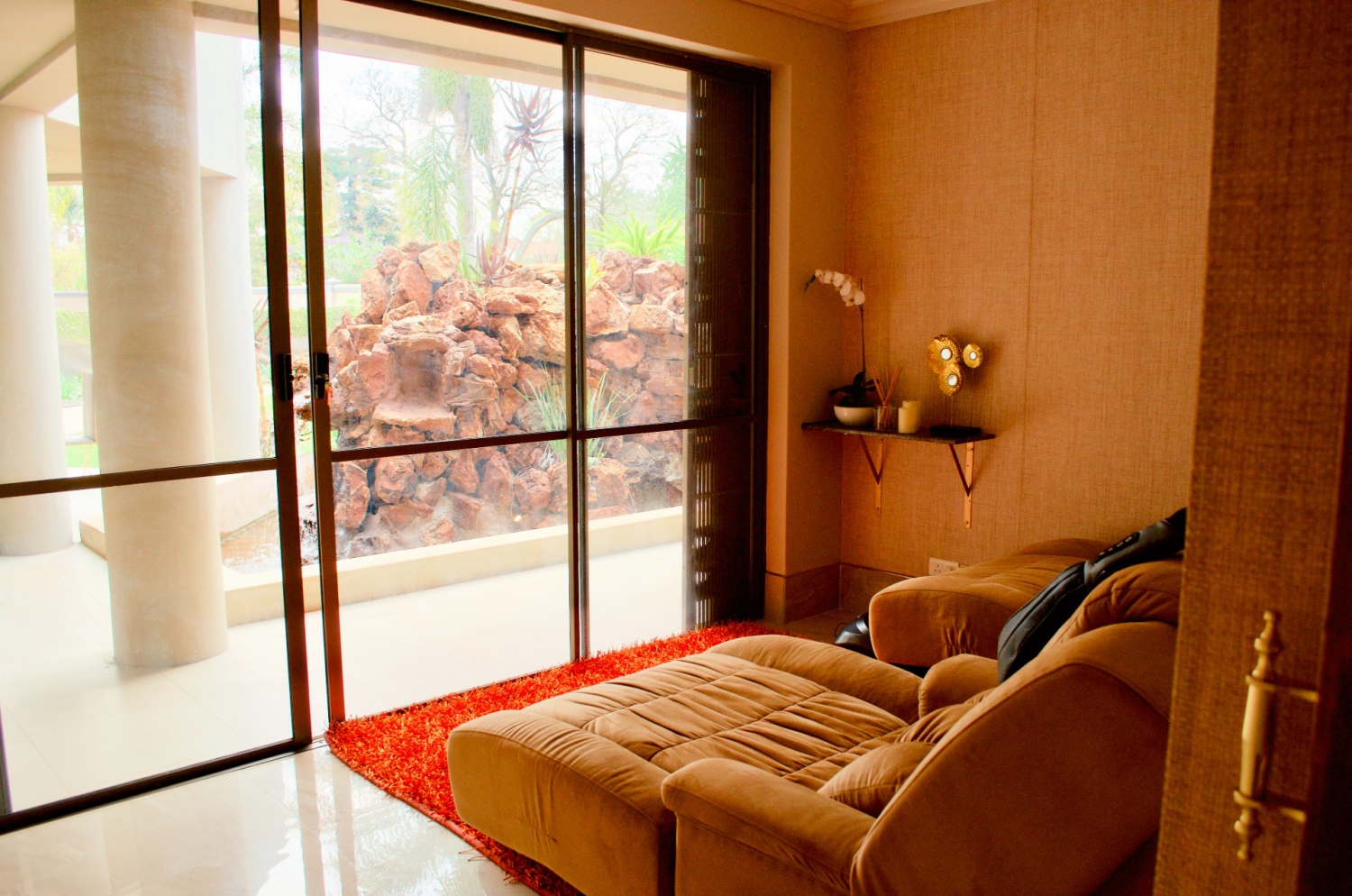 Soon after the treatment I was taken on a tour of the premises. There are a number of tastefully decorated rooms for the various treatments that are offered; from the Thai massage room, couples massage rooms, a relaxation room etc. In keeping with Masawara being a wellness centre for the whole body there is also a Fitness wing called XHALE.
XHALE is currently going through some finishing touches. This wing incorporates an intimate fitness studio, a sauna, an Urban Kinetics room and to top it off state of the art Steam pods. Clients who come in for a full body work up can also pencil in some Pilates, Yoga or other exercise routines with the guidance of personal trainers. Afterwards one can take some time to relax in the sauna or steam pods. Steam pods are new age receptacles which detox the whole body by opening up one's pores, shedding off dead skin cells leaving one feeling lighter and refreshed. Masawara is setting the trend as the first Zimbabwean Spa to have these hi-tech machines. The Urban Kinetics studio is a place where clients can come in for Urban Kinetics, a contemporary physio therapy technique which corrects tissue damage by means of various muscle enhancement routines. This is ideal for those who have muscular injuries, or those in recovery from strokes or operations.
XHALE is the ultimate solution for reconfiguring the body's settings leaving you well toned from top to bottom. The icing on the cake is your hair, there is a Hair bar which caters for men and women, so clients can come through for Haircuts and shaves for the gents and weaves, blow outs and so forth for the ladies. Masawara is indeed a one stop shop.
However, all these pale in comparison to the Guest rooms. There is a Boutique Hotel on the top floor which has seven suites. Definitely Masawara's crowning glory these luxurious quarters are so Zen. All the suites are different but each one is well coordinated. They incorporate a clever mix of colours, well placed statement furniture and decorative elements. I was also impressed by the African themed art work in the Hallways and other selected places. The bathrooms are modern and spacious, a beautiful extension to the rooms.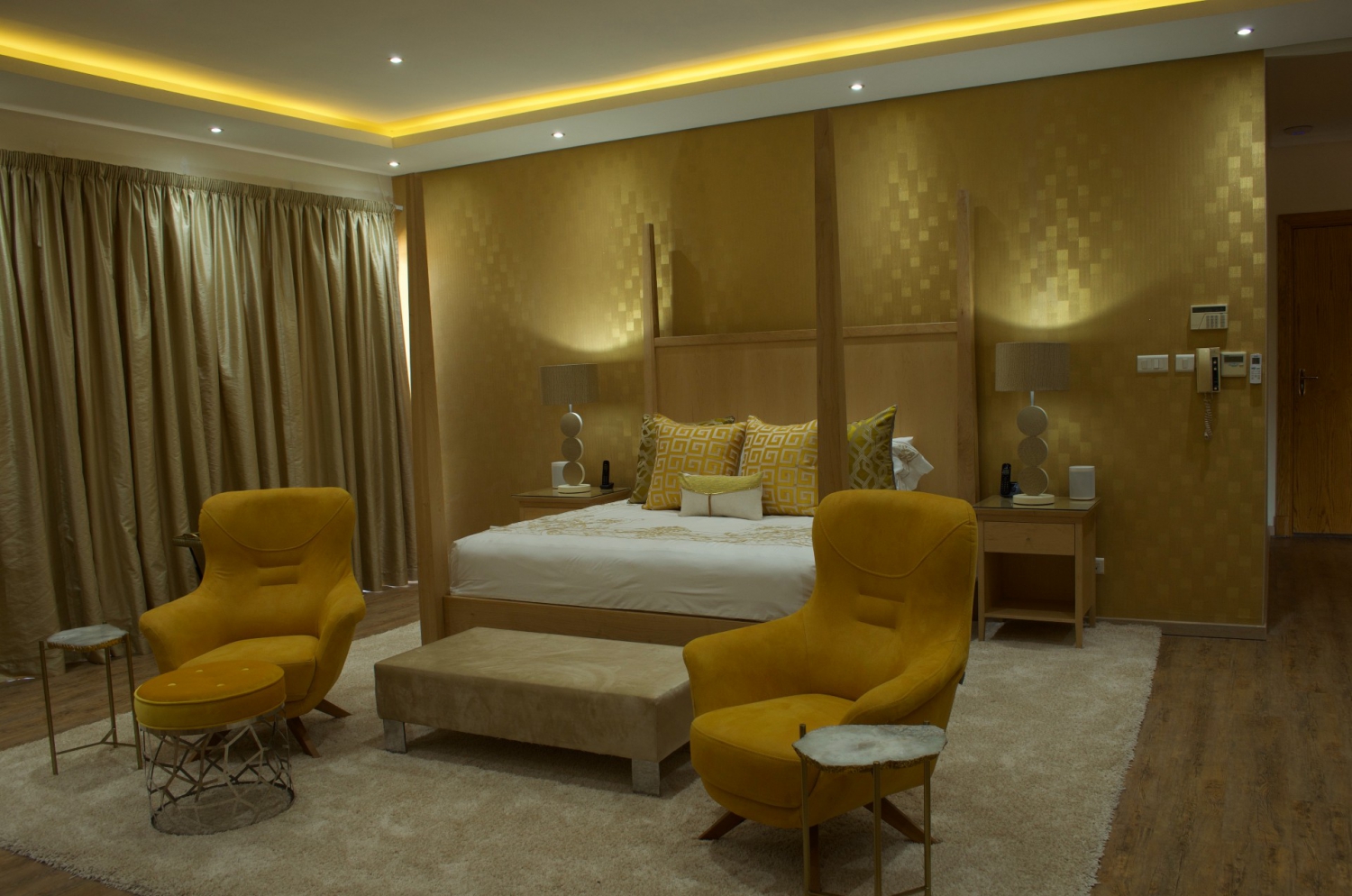 I was also informed there will be an Organikks Patio opening soon at this site, serving scrumptious meals to Hotel guests, clients from the spa and walk in diners looking for a quick bite.
Masawara exceeded expectation and has all the makings of world class facility. Impressive facilities, perfect location and excellent client care. There is no doubt it will quickly become one of Harare's preferred wellness centres. Click
here
to make a booking or get further information. Find out more about other Skin Spa branches
here
.