The Skin Spa Experience
Retreats & Relaxation
"They say you can't buy happiness. BUT you can buy a massage, and that's kind of the same thing". A clever quote I came across recently that made me smile as I pondered on it. I had the pleasure of going for a full body relaxing massage at one of Harare's best spas, recently, the Skin Spa. The Skin Spa is a renowned luxury Spa with several branches in the city, and I had my treatment at their Dacomb Drive branch in Chisipite.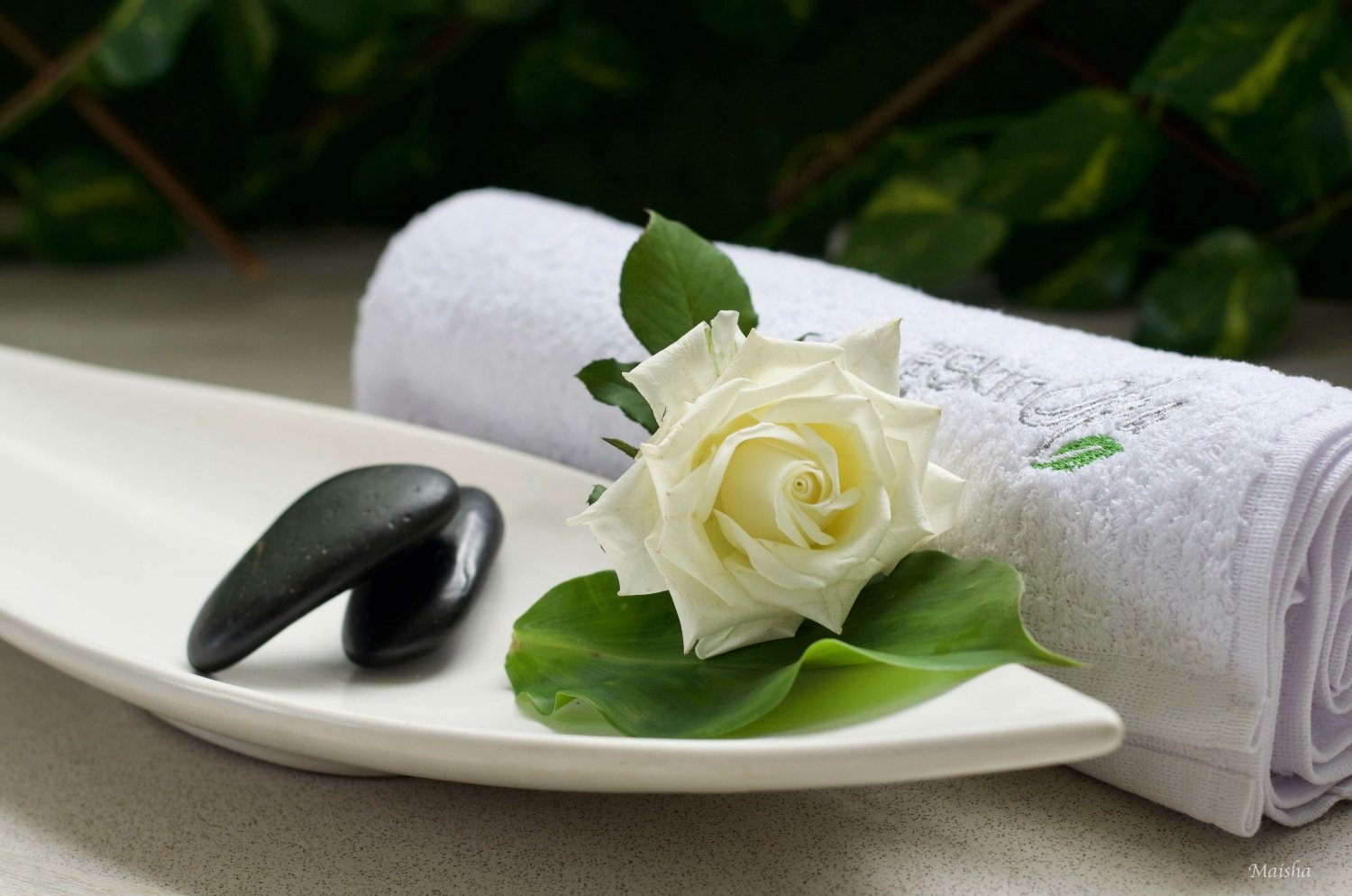 Life today is an absolute, rat race with professional commitments, familial obligations and the day to day challenges of Zim life, this activity is the perfect escape. The full body massage is a relaxing therapy session that takes approximately one hour and it is a full workup which I recommend for all.
It was a wet morning and although I was really grateful for the rains, I wasn't happy about the slightly depressed temperatures. After a busy start to the day, I had made it just in time for my scheduled appointment. Checking in at reception I was offered a welcome beverage, and I opted for a steaming hot cup of my favourite brew. It was exactly what I needed and I was pleased as punch.
I was ushered to the treatment rooms. The rooms at the Skin Spa are pristine, with massage beds decked in crisp white linen and cool apple green embellishments. They are quiet and private, and I was relieved the room temperature was just perfect. The therapist was kind enough to offer additional heating if I needed it but I was content and we began. A massage is a great mental escape; the whole exercise not only does wonders to the body but the mind as well. It gives a good mental jump start too.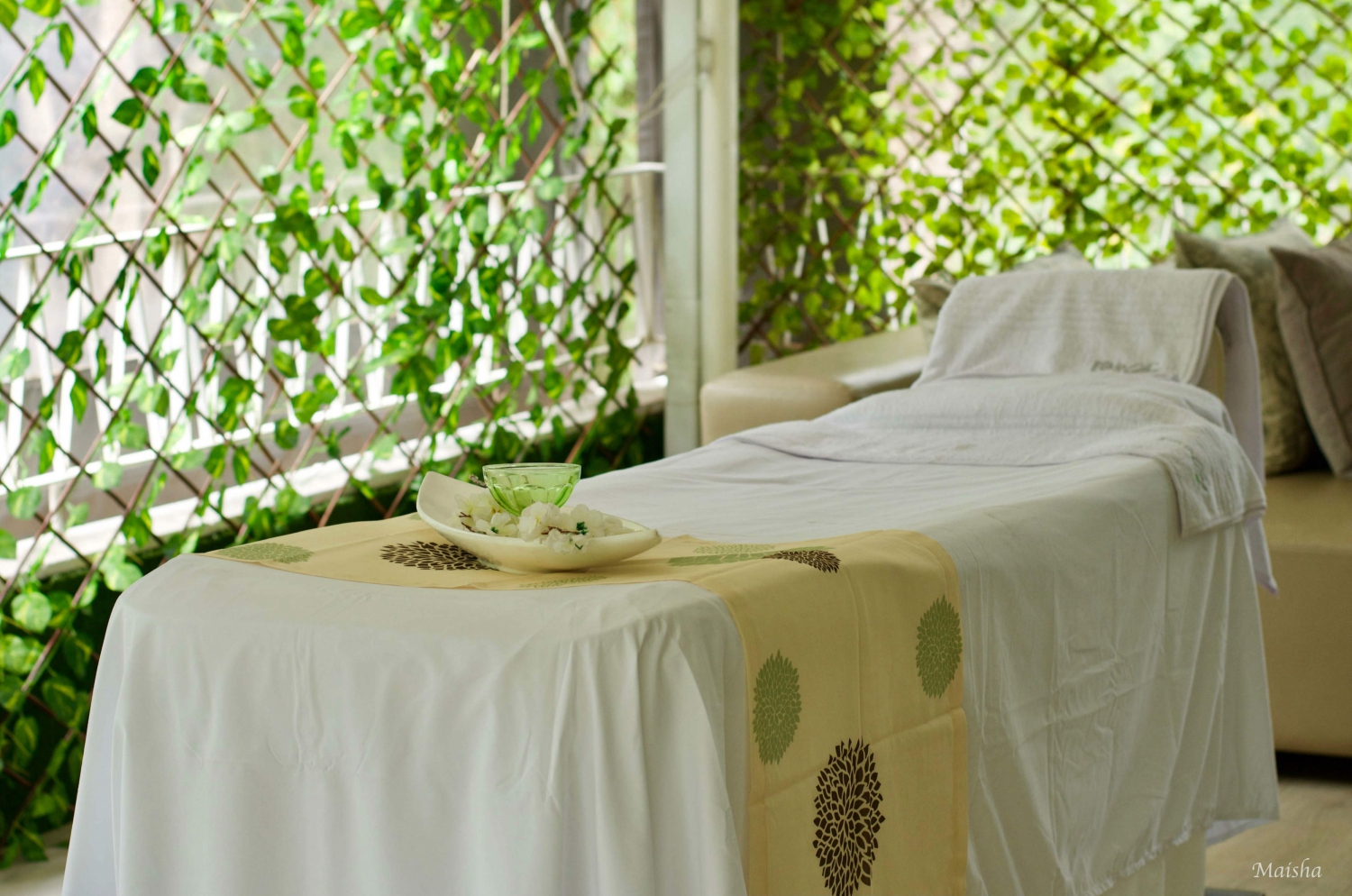 The massage therapist began by making the room more inviting. I was gently lulled to a peaceful mood by the calming music playing in the background. With each passing minute, I found myself switching off and briefly forgot about pending tasks on my To-do list (heaps of laundry, unread emails, and upcoming meetings) The serene environment and the whole experience, in fact, appeals to all the senses, smell, hearing, sight, etc.
I relaxed myself to Neesha's experienced hands. She methodically worked on me, limb by limb. As she gave delightful rubs to strategic pressure points. The room was quickly infused by the fragrant lotions and massage oils. One can immediately appreciate the healing properties that come with massage therapy. As she kneaded out all the stiffness in my back it felt very good. Some of the health benefits associated with massage include the following; it helps with circulation. It is a great treatment for those with underlying muscular pain, for example, those with soft tissue injuries. The oils that are used restore the skin and moisturize it. A full body massage calms the nerves and can address mental issues, for instance, reducing depression.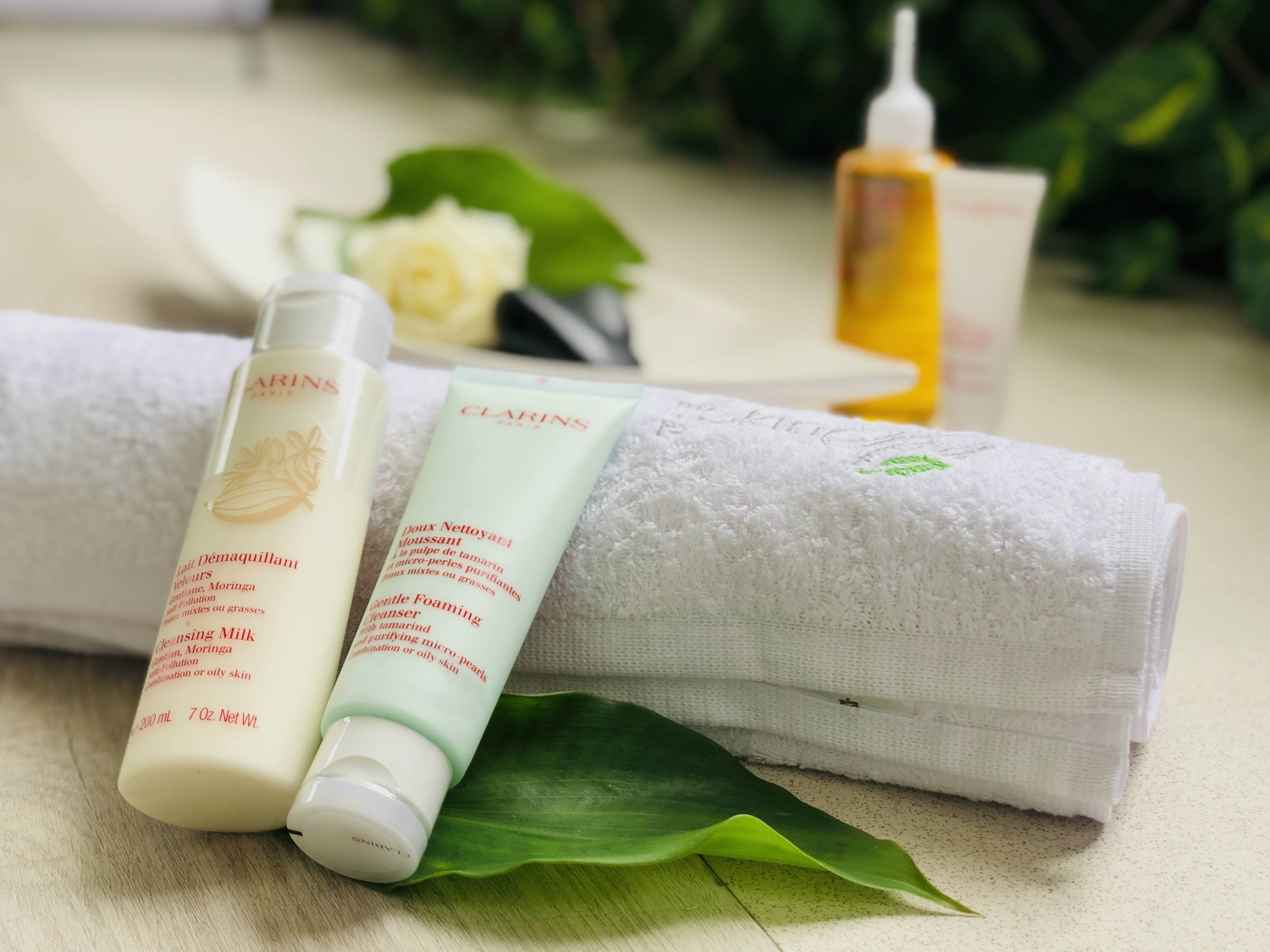 Neesha was highly responsive as she paid attention to the areas that I felt needed more attention. She gently gave some attention to those oft-neglected spots, lower back, calf muscles, upper arms, and tiny toes as well. Truth be told the best body self-care I have done in ages is a foot soak. I also felt the stress dissipating as she worked out the kinks in my neck area.
Just as I was getting cozy and beginning to drift off the time was up. The whole experience was an absolute pleasure and I definitely recommend you call and make your booking. The staff at Skin Spa are professional and courteous; I was impressed with the service. I certainly felt lighter afterward and stepped out refreshed, significantly better than when I had stepped in! Find out more about the Skin Spa
here.