Wildlife Conservation in Zimbabwe
Zimbabwe
Zimbabwe is a well endowed with flora and fauna and it is a sought after destination because of all that it offers. Her wealth in wildlife makes Zimbabwe an attractive destination for thousands of tourists every year. The government and many private players strive to market Zimbabwe as a beautiful safari destination; in this effort, they work hand in hand with other organisations which work diligently in the conservation of the country's wildlife.
Here are some of the organisations assisting in the conservation efforts of Zimbabwe's animals, particularly those that are endangered or under threat.
1. Imire Rhino & Wildlife Conservation
The
Imire
Rhino and Wildlife Conservation is a trust which seeks to protect wildlife in its natural habitat and seeks to do so by working closely with locals in the rural communities. They have a special emphasis on the Rhino and have a few rescued rhinos at the conservancy. They also have elephants which are also under threat from the work of poachers. However, they aim to educate all people about the importance of wildlife conservation in general and to create better relationships through mutually beneficially programs for locals, tourism players and management authorities.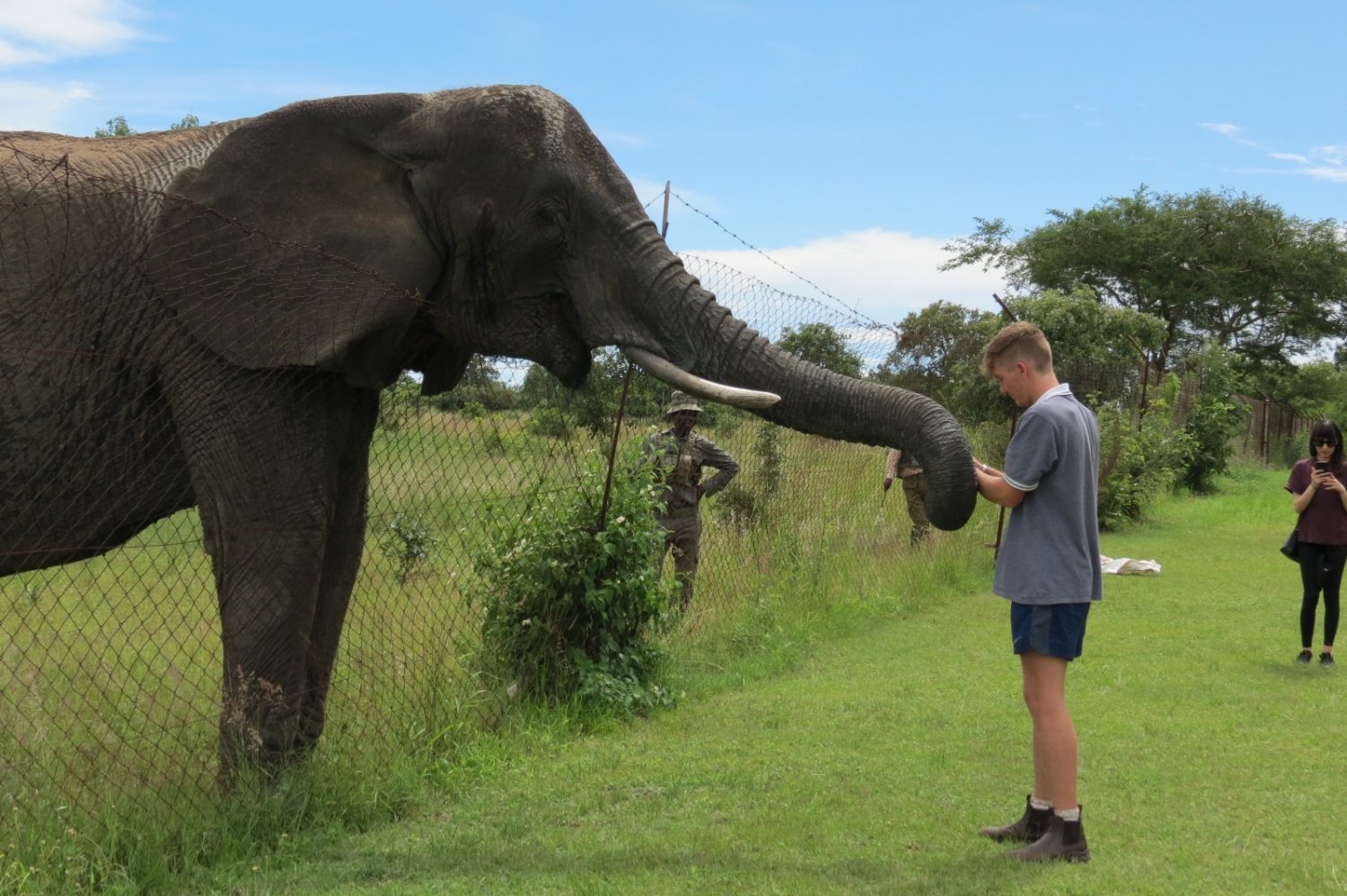 2. Vic Falls Anti Poaching Unit
The Victoria Falls Anti Poaching Unit was established in 1999 to combat the menace of poaching in the Victoria Falls National Park and Zambezi National Park areas. They work closely with relevant authorities and other wildlife conservation organisations to represent the wildlife.
3. Painted Dog Conservation
The Painted Dog Conservation operates from Hwange and was founded in 1992. It was established for the protection of the painted dog or African wild dog. Painted Dog Conservation aims to engage local communities in protecting wild dogs in Zimbabwe. The African Wild dog or painted dog is an endangered species and visitors can find out more about what is being done locally to protect this animal, the Centre is open to visitors and donations to their efforts are very welcome.
4. ALERT – African Lion & Environmental Research Trust
ALERT is a local conservation programme that runs Wildlife centred conservation projects to teach more about and to conserve lions. Some of their activities include Hands-on Lion Conservation, Wildlife Lion Photography and Lion Rehabilitation. ALERT operates from these centres in Zimbabwe, Chizarira National Park,
Victoria Falls
, and
Antelope Park
in Gweru.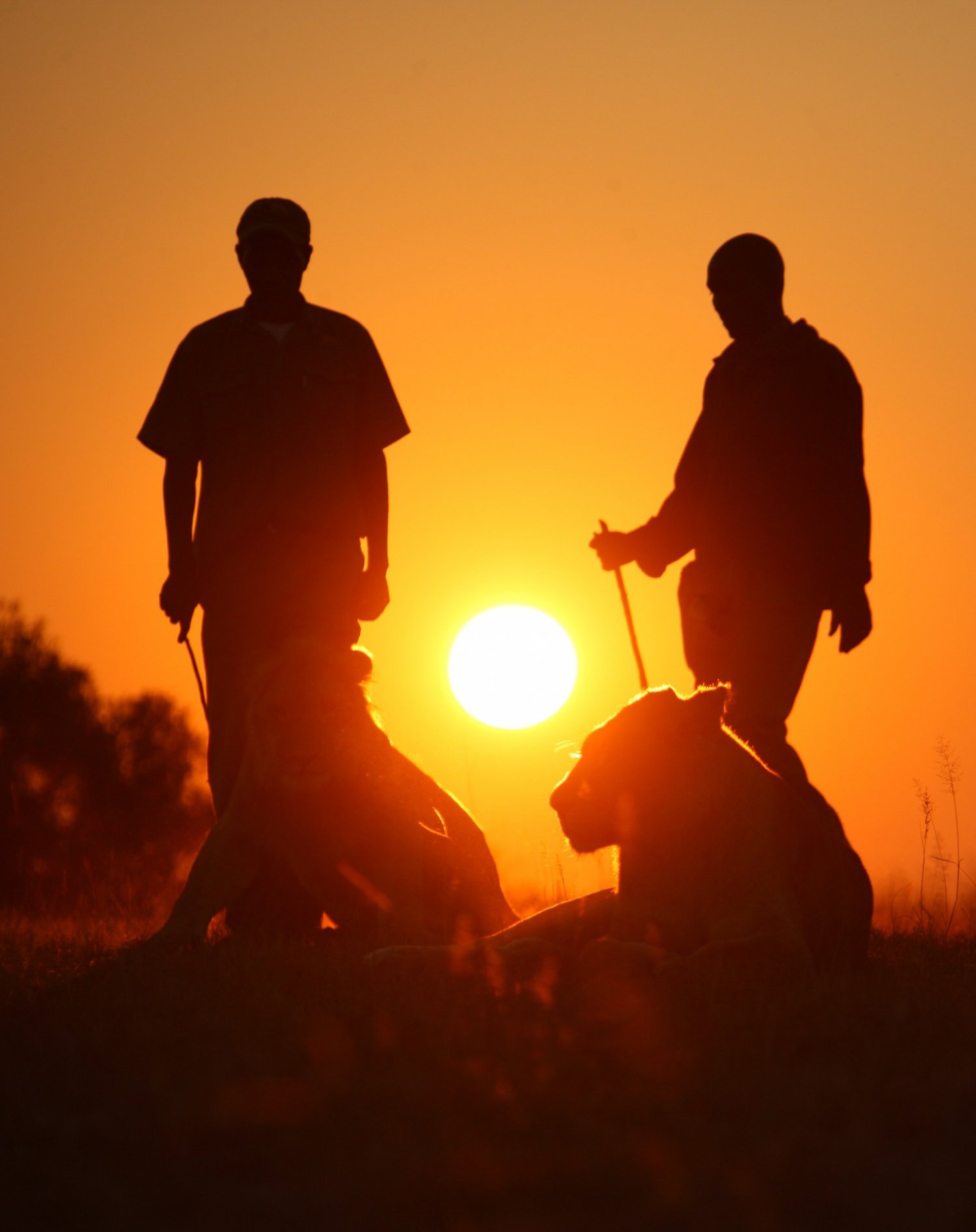 5. Kariba Animal Welfare Fund Trust
The Kariba Animal Welfare Trust Fund Trust (KAWFT) was formed to raise awareness on treating and helping injured or distressed wildlife in the Kariba area, particularly those that are targets of Poaching. Since then it has worked extensively to rescue ensnared animals, facilitate their treatment, carrying out regular patrols of the area to remove snares, provide supplementary food to wild animals and also raise funds for these activities. KAWFT is a volunteer-run effort and most of the volunteers are residents.
6. Matusadona Anti Poaching Project (MAPP)
This conservation trust was established in 2013 to assist the local Parks authority in curbing poaching activities within the
Matusadona National Park
. Their objective is to preserve wildlife species like elephants as well the aquatic life in Lake Kariba. The trust is a partnership between Spurwing Island and Changa Safari Camp.
7. Zimbabwe Parks and Wildlife Authority
ZimParks is the government-affiliated authority which is responsible for all the
Parks
and wildlife areas of Zimbabwe. Zimbabwe Parks and Wildlife Authority works hand in hand with some of the above-mentioned organisations by offering support, manpower where possible, guidance, access to certain areas and so forth to assist in conservation efforts. They also work with other smaller groups and any other international organisations with an interest in wildlife conservation in Zimbabwe.