10 Unique Things To Do When Visiting Zimbabwe
Zimbabwe
If you are planning a vacation to Zimbabwe there is so much in store for you, so much to see and a variety of activities to choose from. Here we take a look at some of the most unique activities you can pencil into your itinerary. If you want something truly memorable, educational experience or simply something mind-blowing. Our Top 10...

1. Your choice of High-wire activities for adrenalin junkies 
Victoria Falls is the Mecca for every tourist who is looking for some adventure. There are so many activities for the adrenalin junkies who would love to experience something out of the ordinary. From Bungee jumping, the Gorge Swing to Zip-lining across the Batoka Gorge. The great thing is you don't need any experience to take part in these activities. Maximise your fun on your next trip by booking yourself an amazing combo which includes a Vic Falls Canopy Tour, Flying Fox, Zip-Line plus the Gorge Swing. The whole experience calls for the brave but it is well worth taking this plunge for the chance to view the gorgeous view of the chasm, flowing water beneath and experience that soaring feeling. 

2. Visit the African Four corners 
The Zambezi River is the fourth-longest river in Africa. It passes through six countries including Zimbabwe. When you visit Zimbabwe you will have the unique opportunity to visit the African Four corners.  'The African four corners is a name given to the approximate meeting place of four nations: Namibia; Zambia, Zimbabwe, and Botswana.'  Source - https://africageographic.com/blog/african-four-corners/.

The four corners is a quadripoint located on the river Zambezi and from it, one is within easy reach of the four countries. Your vacation will be so much richer if you manage to take a day trip to neighbouring Botswana or Namibia and some exploring. Stay at Imbabala Safari Lodge.

3. Animal encounters 
Zimbabwe is a country which has so much wildlife. It is no wonder it is one of the best safari destinations in sub-Saharan Africa. A Zimbabwe vacation is incomplete if you do not visit one of the national wildlife parks to view game. Some of the animals one can expect to encounter include giraffe, zebra, warthogs, lions, buffalos, elephants, impala, and baboons. The beauty of these experiences is that the animals will not be caged but will be living in their element. There are some private wildlife reserves where animals are introduced into an environment and guests can see various mammals in one place. In certain parks, guests can interact with selected animals up close.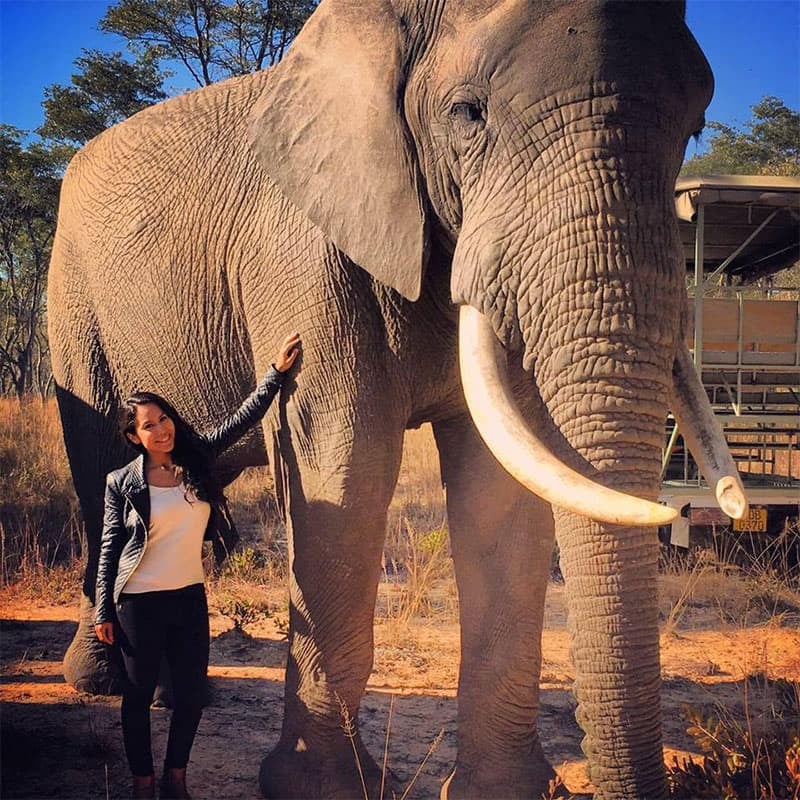 4. Photographic Safaris 
Zimbabwe has a great wealth of natural attractions and the flora and fauna, in particular, is a major attraction for those who come to visit from other continents. The diversity of the animals, birdlife and the relief make Zimbabwe a beautiful setting for photographers, both professional and amateurs looking for inspiration. If you visit you can freely photograph many wilderness settings. Particularly if you self-drive or visit the national parks with a camera in hand. Zimbabwe is a great destination for Photographic safaris as you can snap away to your heart's content, whether you are into birds, butterflies, or the big 5.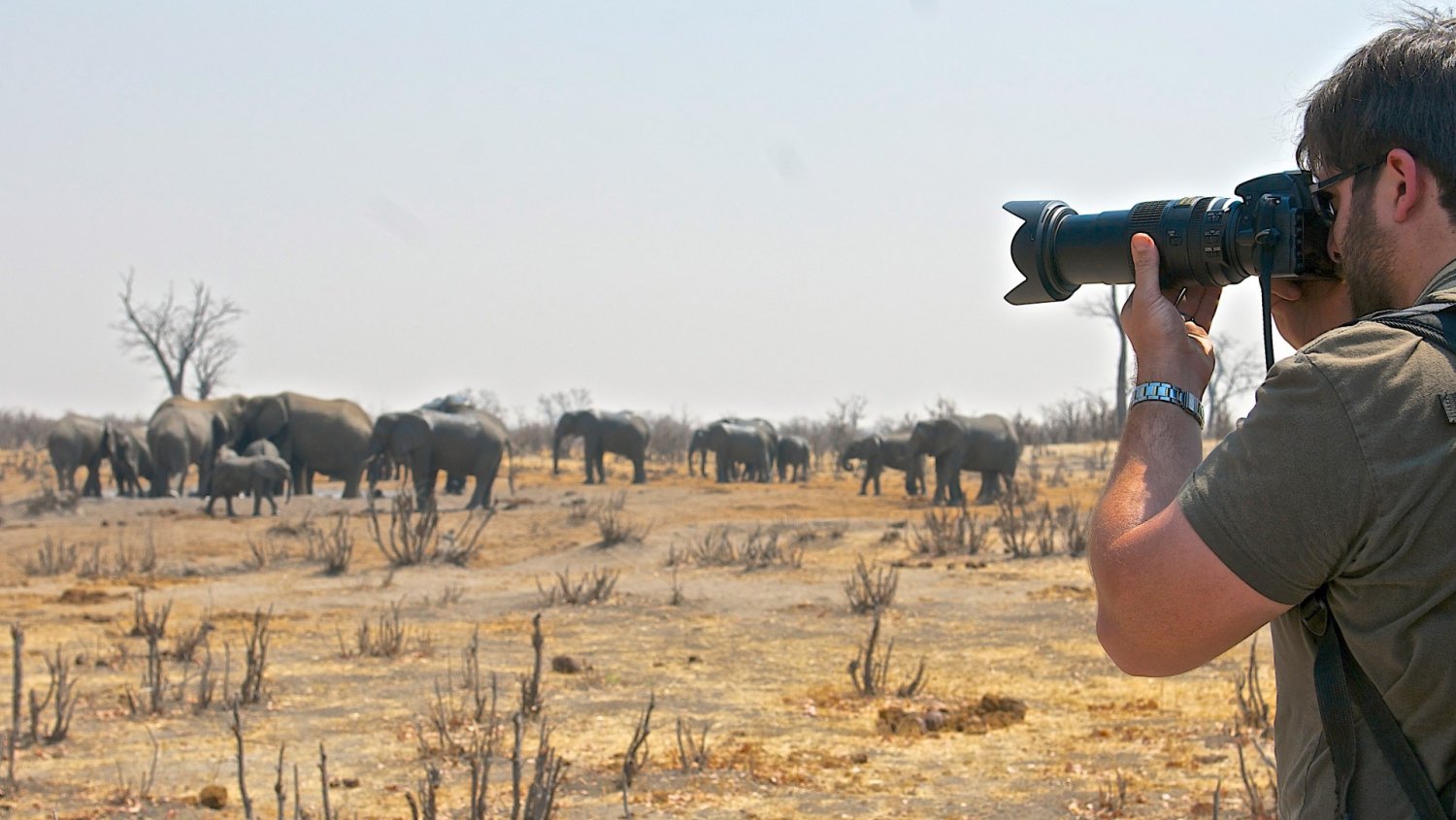 5. Visit the Great Zimbabwe Ruins 
The Great Zimbabwe ruins are the remnants of a stone city which is located 27km outside the city of Masvingo. It is believed that most of the buildings are from the sixteenth and seventeenth century AD although some may have been built earlier. It was made using large blocks of granite stacked upon another without using mortar. Despite this, the buildings have survived for seven centuries. These are the largest ruins in sub-Saharan Africa, covering almost 1,800 acres. There are three distinct architectural groupings known as the Hill Complex, the Valley Complex, and the Great Enclosure. Book your stay at Ancient City Lodge.


6. Walking Safari
Walking safari is a great opportunity to see the vegetation and wildlife profile of a place up close. You can see much more on a walking safari than you would from a safari vehicle. Explore the beauty of the African bush in the company of experienced individuals and have a rewarding trip. 

7. Tiger fishing in Kariba
If you are serious about fishing then you definitely need to try your hand at tiger fishing in the Zambezi River. The Tiger Fishing season is usually between August and March but there is an annual tournament for serious anglers which is held in Kariba in October. Zimbabwe is also a great fishing destination for other species as well and there a number of fishing camps you can try during your stay. 

8. Crocodile Cage diving
The crocodile cage diving is one of the most unique activities offered in Victoria Falls. It gives guests a chance to have a close encount3r with these reptiles. The centre has 3 Nile crocodiles and the experience is designed to be fun and educational. The activity is open to those who are 6 years and over. Children can only do so with the express consent of their parents. It is perfectly safe but all participants are insured and Emergency rescue is available. The session runs for about 25 minutes to 30 minutes and participants are briefed before they go in and also receive a short lesson on the use of the scuba diving gear as well as what to expect.  It is relatively simple and even non-swimmers can participate. There is an experienced guide who has been conducting these dives for 3 years.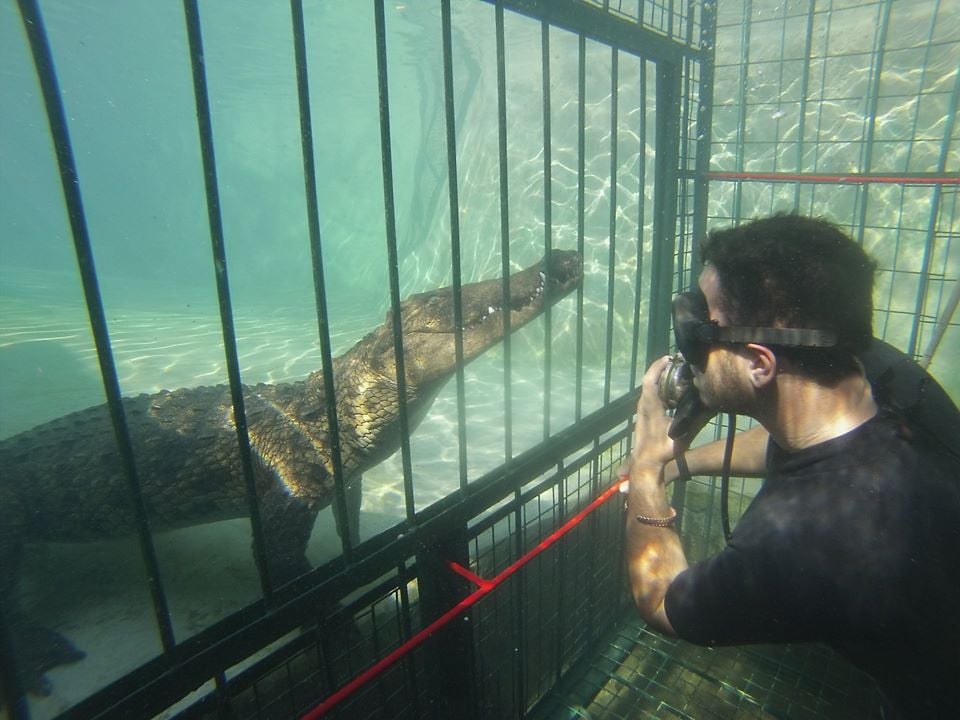 9. Rhino Trekking  
The rhinoceros is a critically endangered species with only several thousand found in the world. They are in danger of poaching. Rhino trekking is an activity whereby guests go into the bush on foot accompanied by an experienced guide and they track this special animal. There are two types of rhinos in Zimbabwe the black rhino and the white rhino. Rhino trekking is done so as to approach them and observe from a safe distance. 
Where to stay: Matobo Hills Lodge

10. Diving at Chinhoyi Caves
The Chinhoyi Caves are a geological feature which is found in the area of Chinhoyi in Mashonaland West province about 110 kilometres from Harare. The caves themselves are a series of limestone caverns which stretch for several miles. Deep inside the main cave is a semi-transparent bluish pool which is deemed sacred. Stepping down into the caves they will strike first-timers as dark and eerie, giving a sense of some mystery about them. So much is said about the pool but one of the popular stories is that a local chief (Chief Chinhoyi) threw some raiders who had attacked his community, so it is named the Pool of the Fallen or 'Chirorodziva'. It is believed the caves and the area around them were inhabited for hundreds of years. Those who are brave enough can deep dive in the bluish pool. We love the pictures and videos we have seen so far, check it out here.

Book your trip with us and we can help you experience all these awesome activities.