Bridges of Zimbabwe
Zimbabwe
The natural attractions of Zimbabwe draw thousands of visitors every year. However, Zimbabwe also boasts of a few notable manmade structures. Here is a list of the prominent bridges of Zimbabwe.
- Beit Bridge
The Beit Bridge is a road bridge connecting Zimbabwe and neighbouring South Africa. It was built in 1929 and named after Alfred Beit the British politician and industrialist who financed a lot of colonial infrastructures. The Bridge spans the Limpopo River and it is a port of entry between the two countries. On the South African side is the town of Musina while in Zimbabwe the border town is named after the bridge, thus it is called Beitbridge.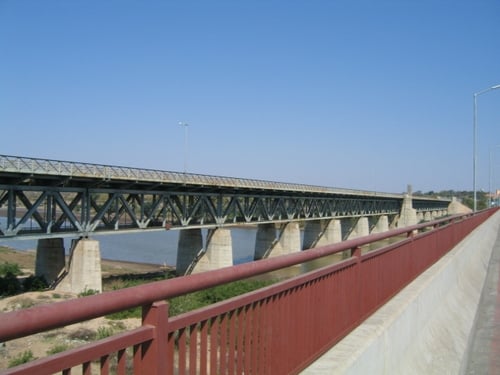 - Victoria Falls Bridge
The Victoria Falls Bridge is a bridge spanning the Zambezi River and connects Zimbabwe and Zambia. The bridge supports road and rail transport and it is a popular structure because of the beautiful natural sights in its vicinity; the majestic Victoria Falls, the River itself and its amazing gorges. The Bridge was opened in 1905 and it spans 156 metres. It is a recreational point as well as some
High wire activities
are done very close to it like the bridge slide, and so on. The Bridge supports a lot of foot traffic as many locals and tourists walk across it daily. On the Zimbabwean side is the resort town of
Victoria Falls
.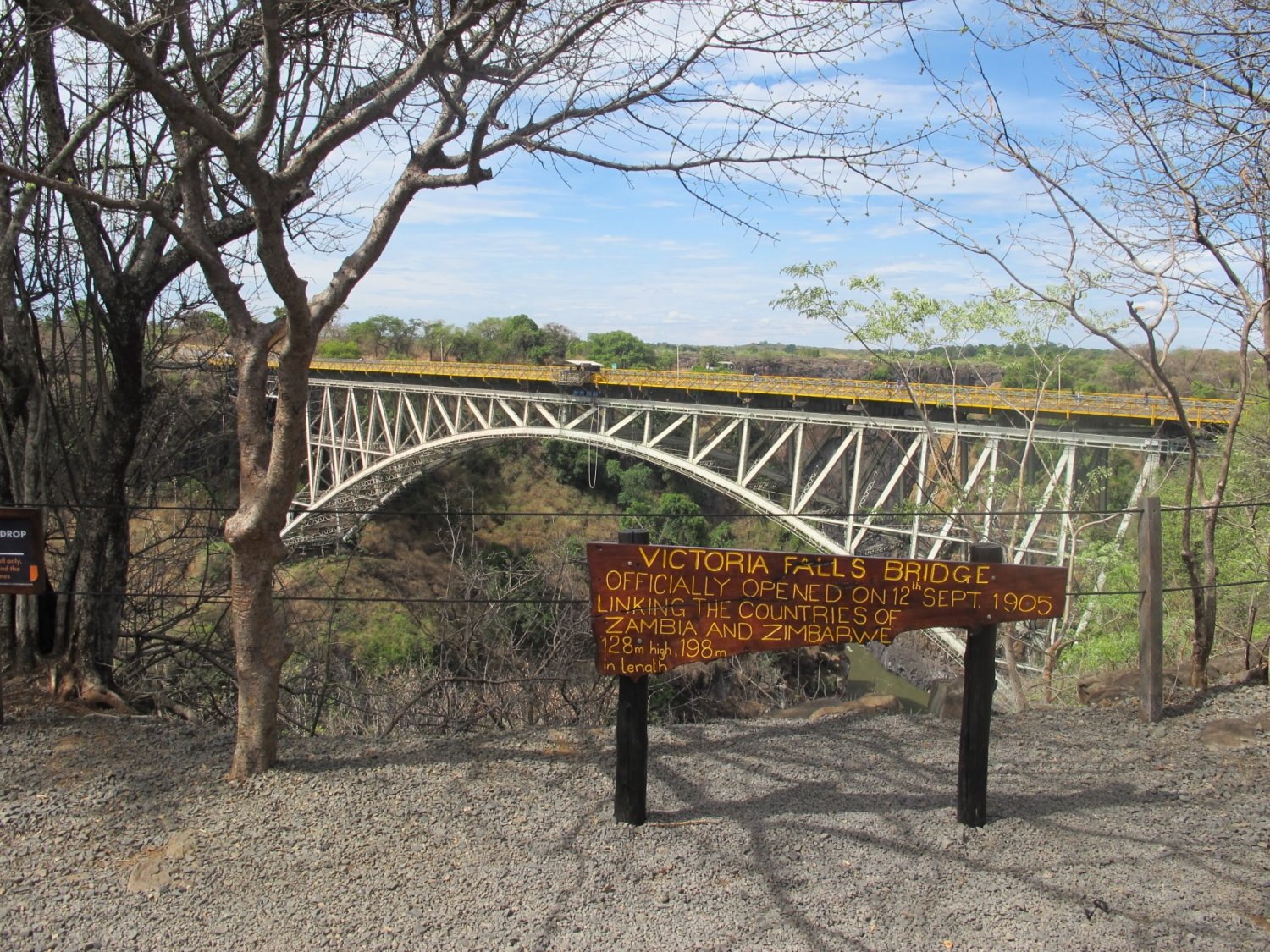 - Birchenough Bridge
The Birchenough Bridge is located in Manicaland province of Zimbabwe in an area named after the bridge; it is 127 kilometres from the city of Mutare and about thirty minutes drive from Chipinge. The Bridge is a steel arch bridge measuring 378 metres in length; it was opened in 1935. It was built by Mr Dorman Long and designed by Ralph Freeman credited with the design of the Sydney Harbour Bridge in Australia. It was named after Sir Henry Birchenough. The bridge spans the Save (Sabi) river, a river which also flows into neighbouring Mozambique.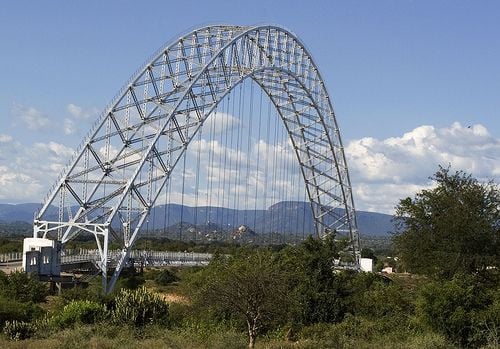 - Chirundu Bridge – The Otto Beit Bridge
The Chirundu Bridge is found to the north of Zimbabwe, it spans the Zambezi River between Zimbabwe and Zambia. The Road Bridge was opened in 1939 and was financed by the Beit Trust, it is now deemed as the first Chirundu Bridge. The Otto Beit Bridge is a suspension bridge which has only one lane. A second studier bridge was constructed the first one to make room for more traffic, it was constructed between 2000 and 2002; it is the Second Chirundu Bridge.