Trip to Kariba
Zimbabwe
Kariba is one of the most popular holiday resorts in Zimbabwe. This quaint little town is just under 370 kilometres out of Harare or a good 4-hour drive away. The MGZ Team had a chance to check it out on a recent visit and though it was a work & play combo it turned out to be a relaxing and memorable retreat! We had an early start, leaving Harare just before 6AM. We had a number of tasks scheduled for the day and it was crucial to make it on time. So we packed a breakfast basket (Tea & homemade sandwiches) and only had a brief stopover in Chinhoyi.
Our first stop was Charara, just a few kilometres off the Kariba highway. It is a quiet location which is home to several charming self catering lodges which are in respectable proximity to the water (Charara lies on the eastern side of Lake Kariba) We arrived there around 10AM for a tour of
Cerruti
, Wild Heritage lodges and Nzou lodges.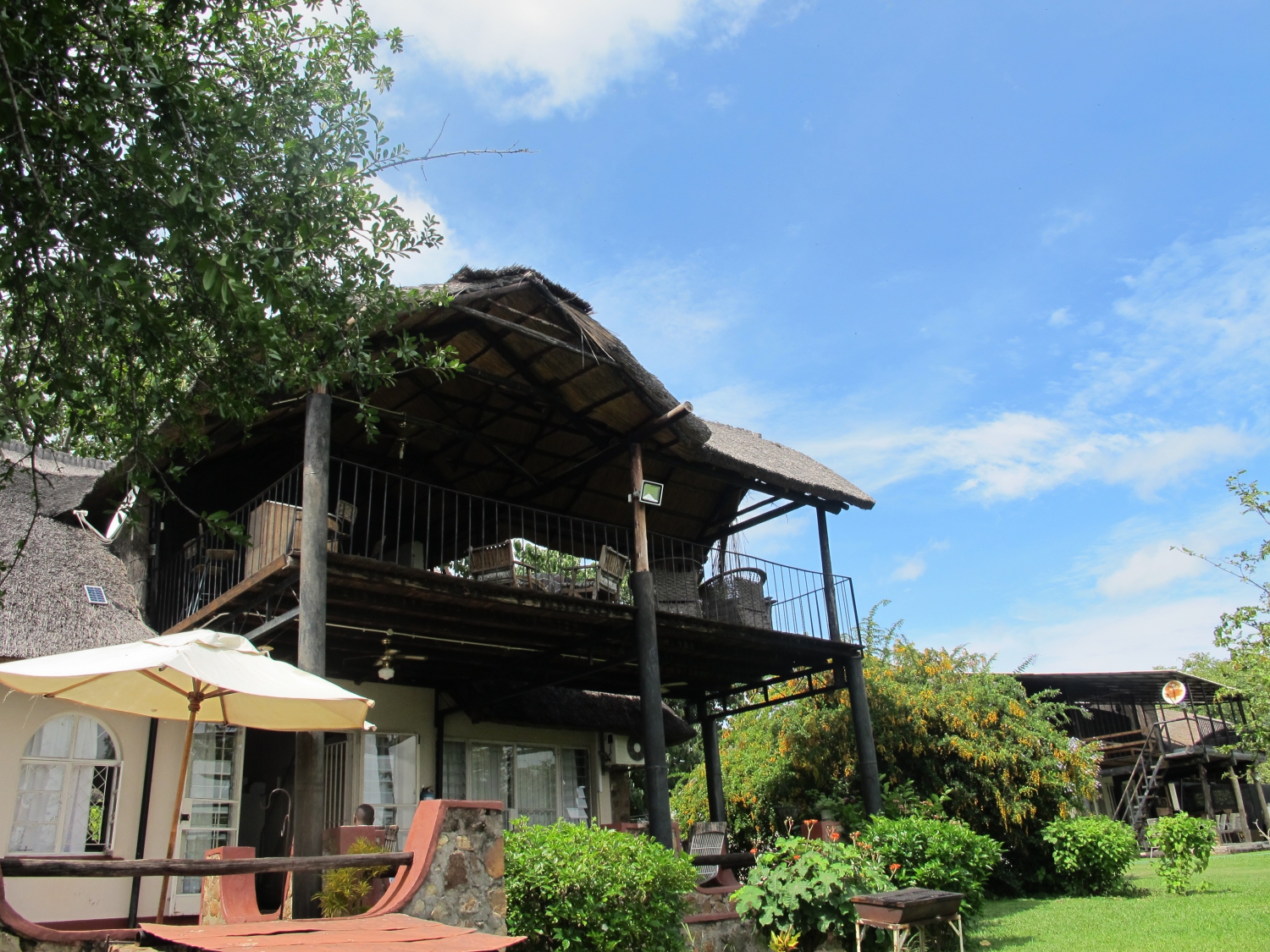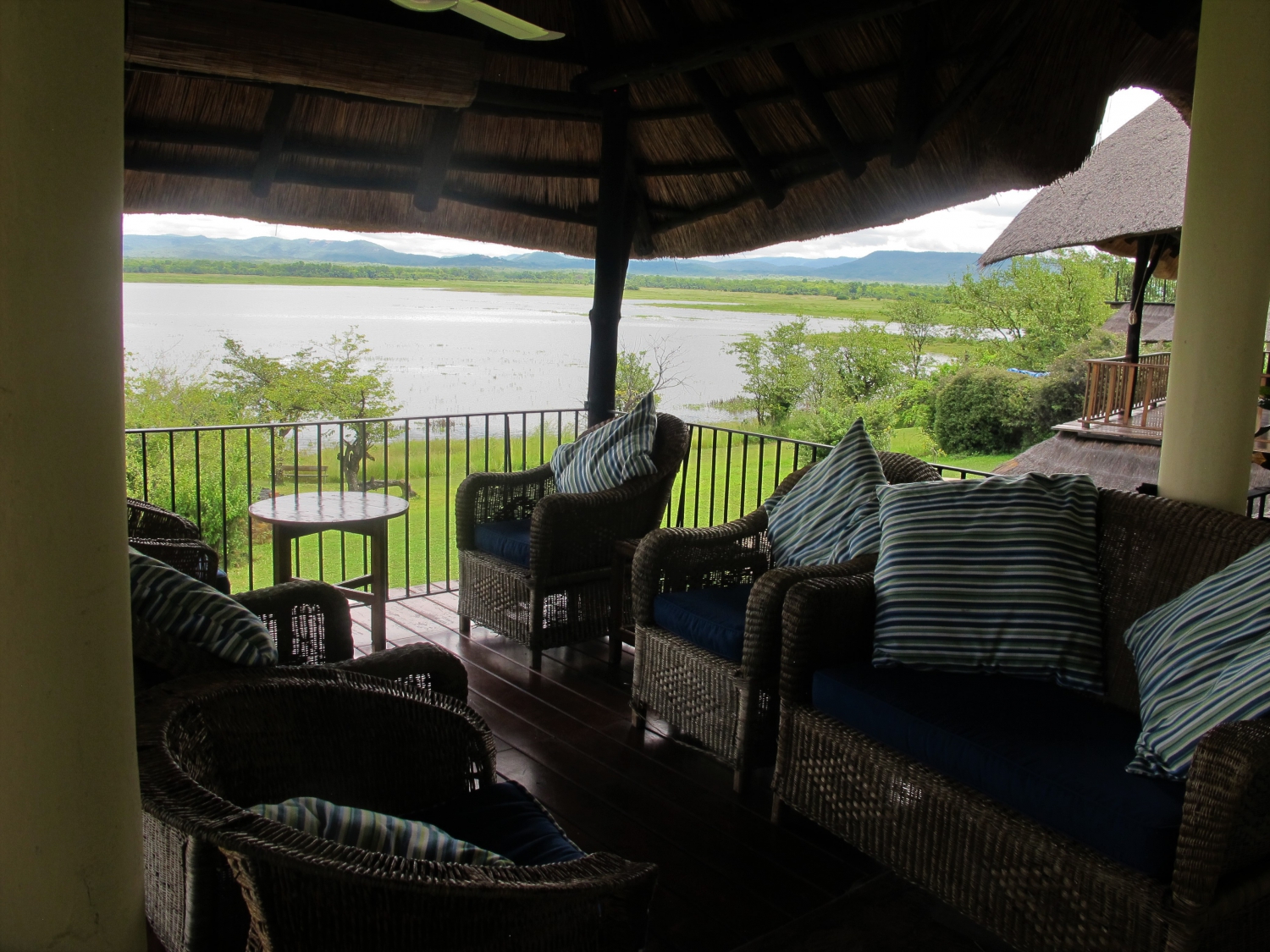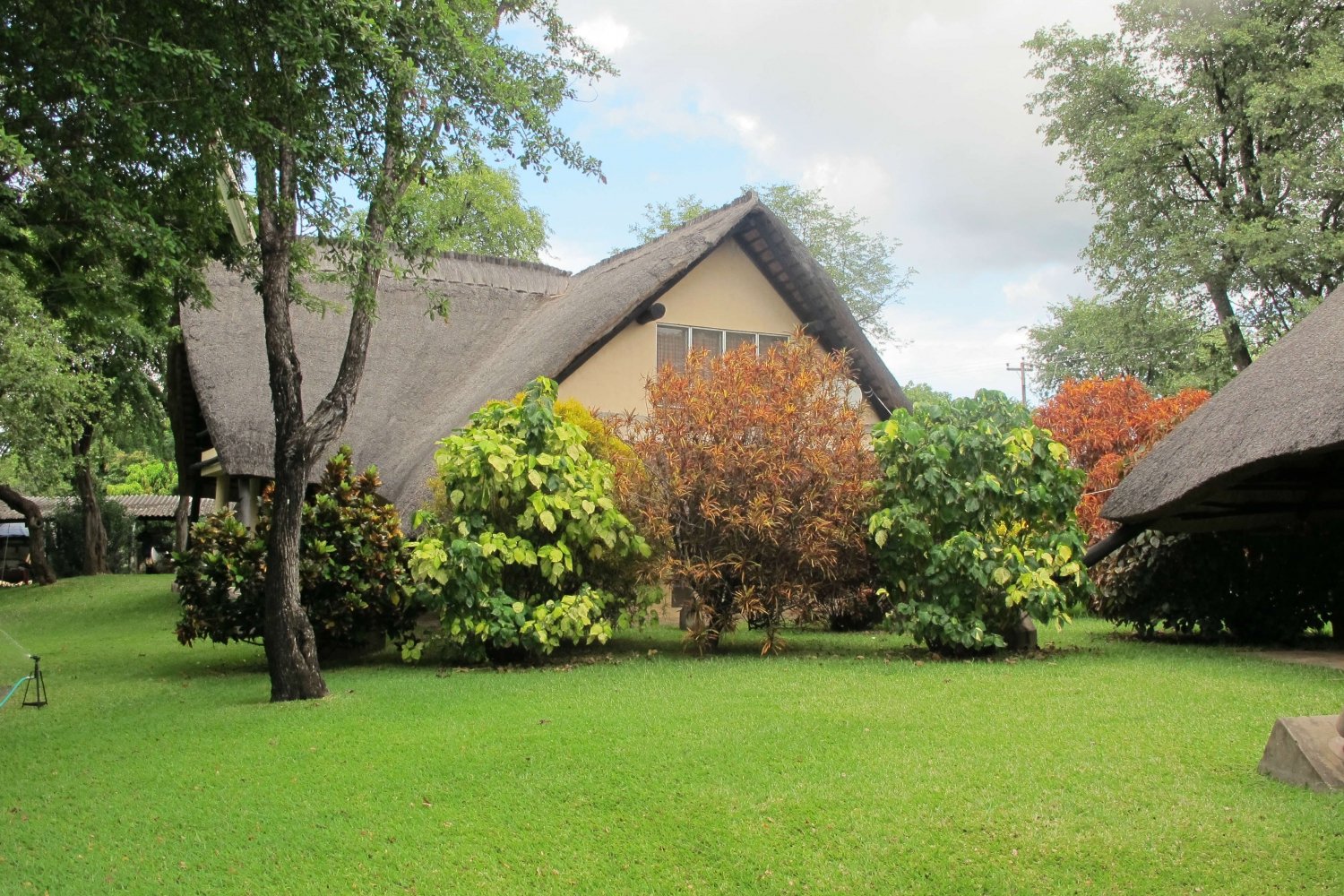 After completing these rounds, we bid Charara farewell and proceeded to Kariba for some lunch at
Caribbea Bay Hotel
. This is the biggest hotel in Kariba and has maintained a good run and name for itself. The hotel was cool, a pleasant escape from the sweltering heat and some cold beverages were just what we needed. After lunch we were taken on a tour of the hotel, and saw the various suites they have; the family rooms, executive rooms, double rooms etc. Caribbea Bay also has several bars and restaurants, a swimming pool, a small curio market and the
Supa Tube.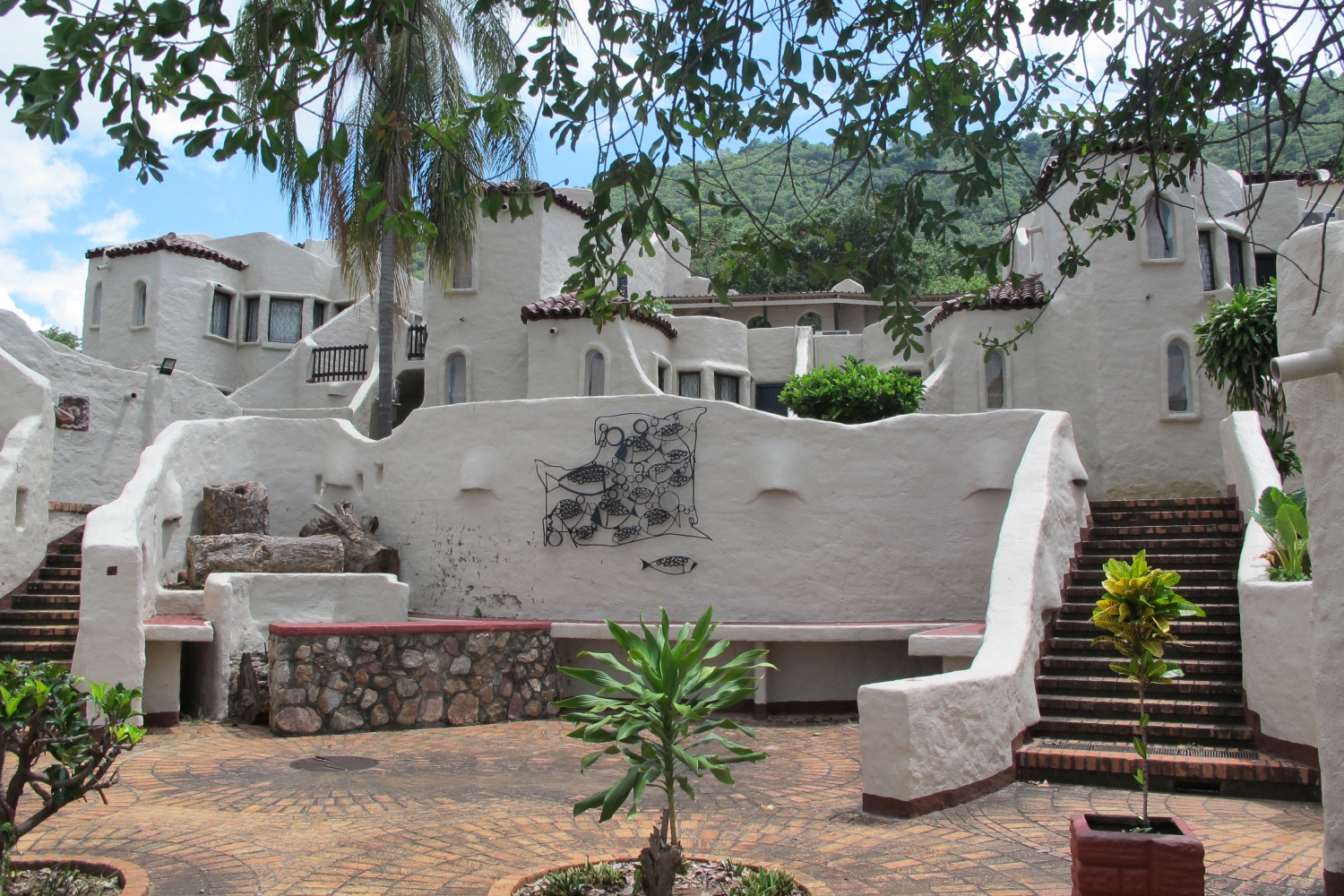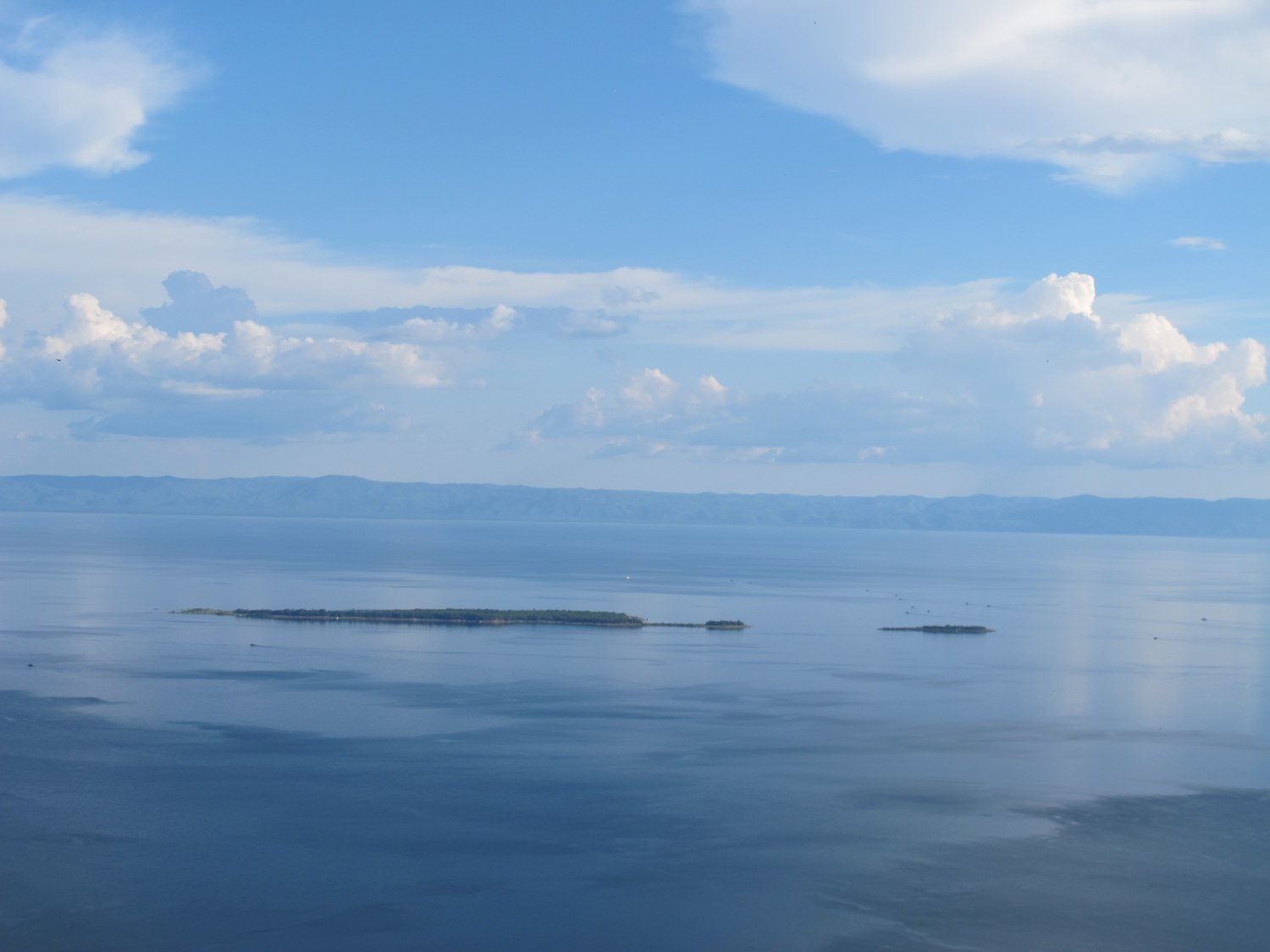 After lunch we headed out to Kariba Heights, the highest point in Kariba which looks out onto the lake and most of the town. It gives such a stunning view of the lake and we enjoyed taking several selfies against the lovely backdrop! We left for our final stop, Andorra Harbour where our House Boat was waiting for us. It was almost Dusk when we finally put the last of our bags and provisions onto
Navistar
before heading to Antelope Island. At the helm of the boat was Captain Jeffrey a pleasant local who has years of experience. He entertained us with many funny tales from his travels.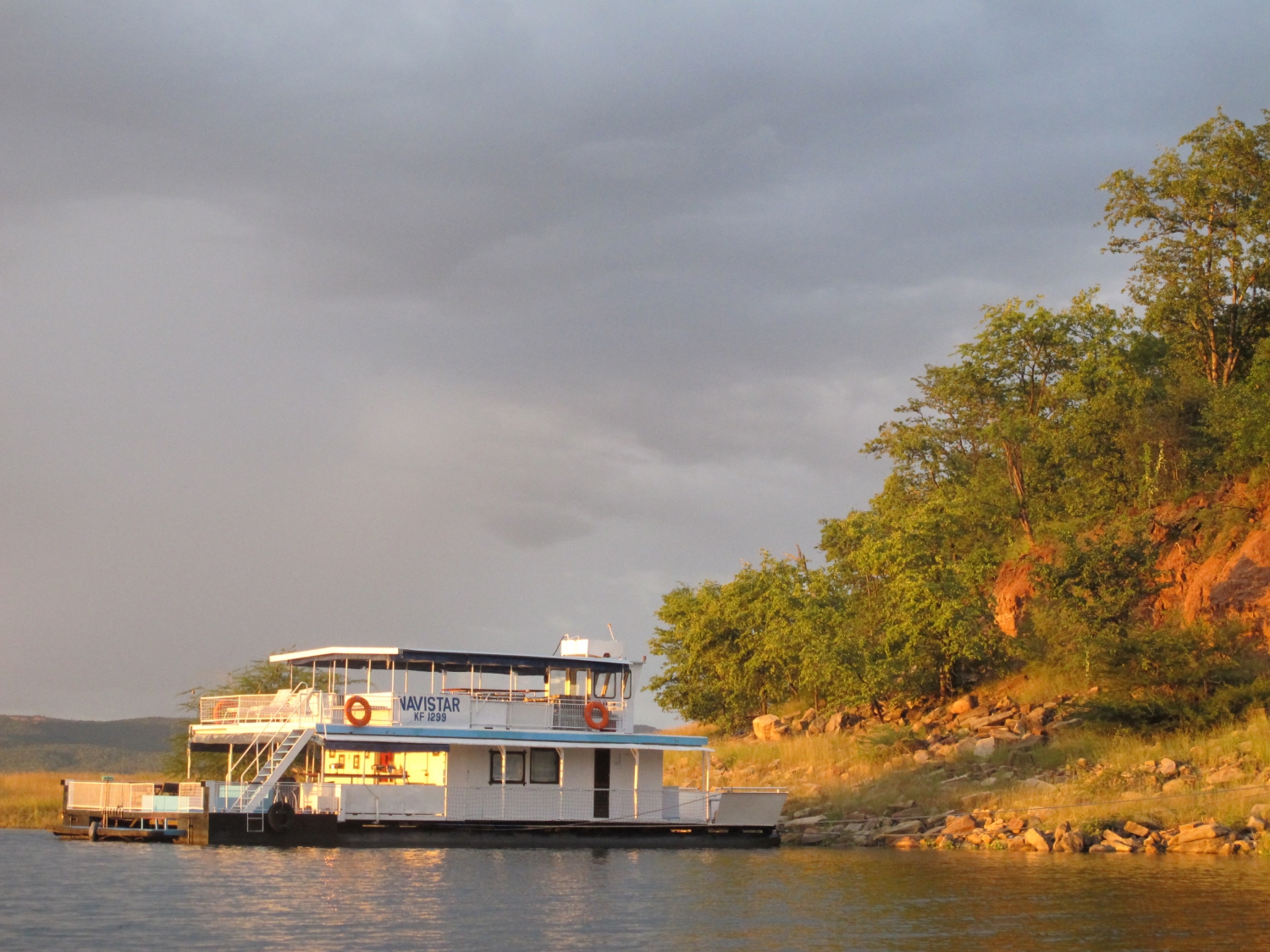 The houseboat experience was a first for all of us so we were pretty excited. Navistar is a simple but rather handsome houseboat. It is equipped with 3 cabins on the bottom deck, a fully equipped kitchen, dining area, splash pool and a spacious top deck. We freshened up, and enjoyed watching the sun set while we cruised to the island. We had our dinner before retiring to our cabins, they were very comfortable and luckily the heat was tolerable.
We woke up bright and early as we had a few errands in town. After breakfast we all hopped onto our speed boat and were whizzed off to
Marineland Harbour
, it is the largest Harbour in Kariba and is clearly the busiest.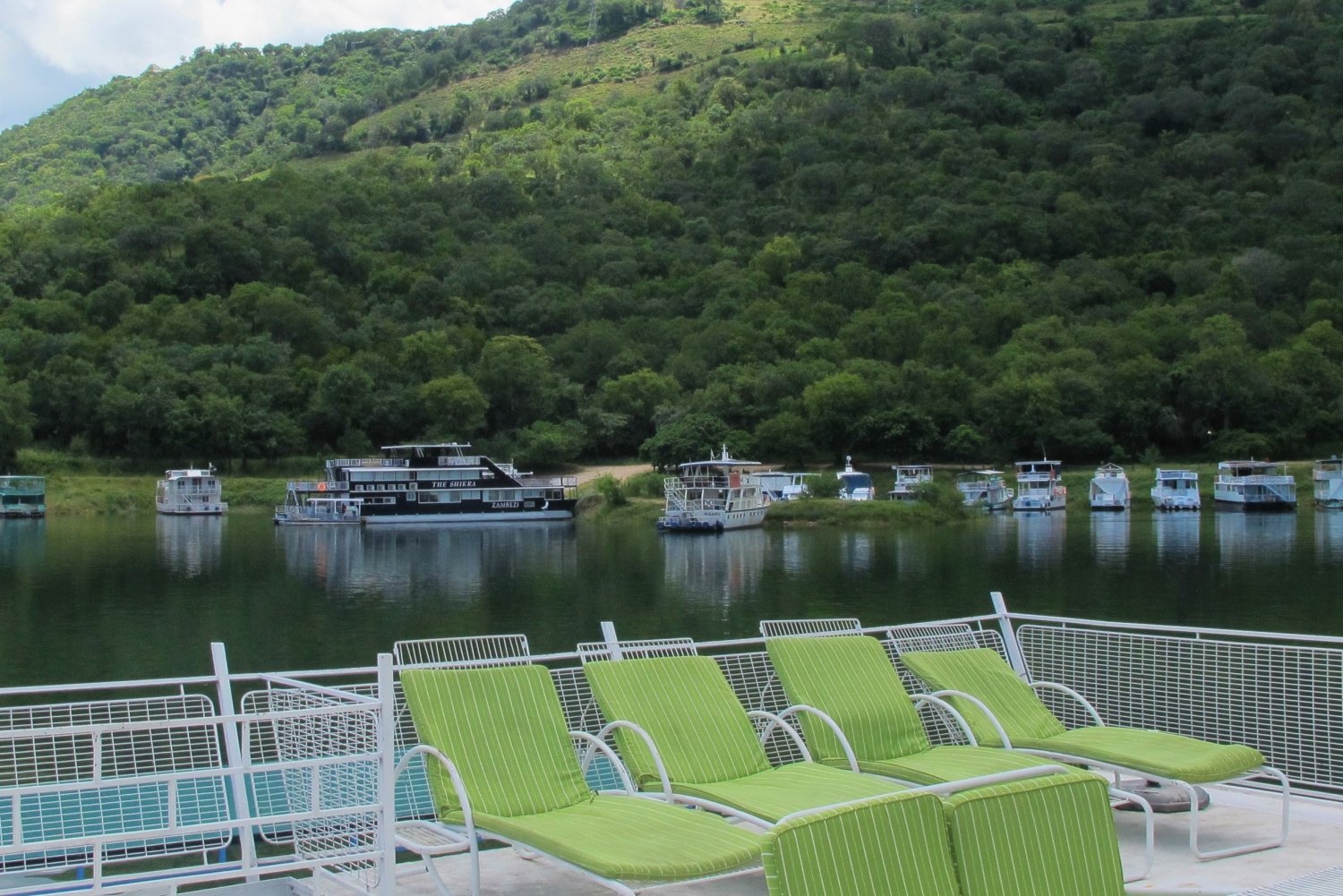 There were several boats coming in and there was a lot of activity on the boats already on the marina; deck hands busy cleaning, some boats were getting facelifts and a few people were preparing their boats for launch later in the day. We toured several
Houseboats
. It was a very eye opening experience as we saw the various models, sizes, interior designs, etc. We could readily pick the kind of clientele that would favour each one.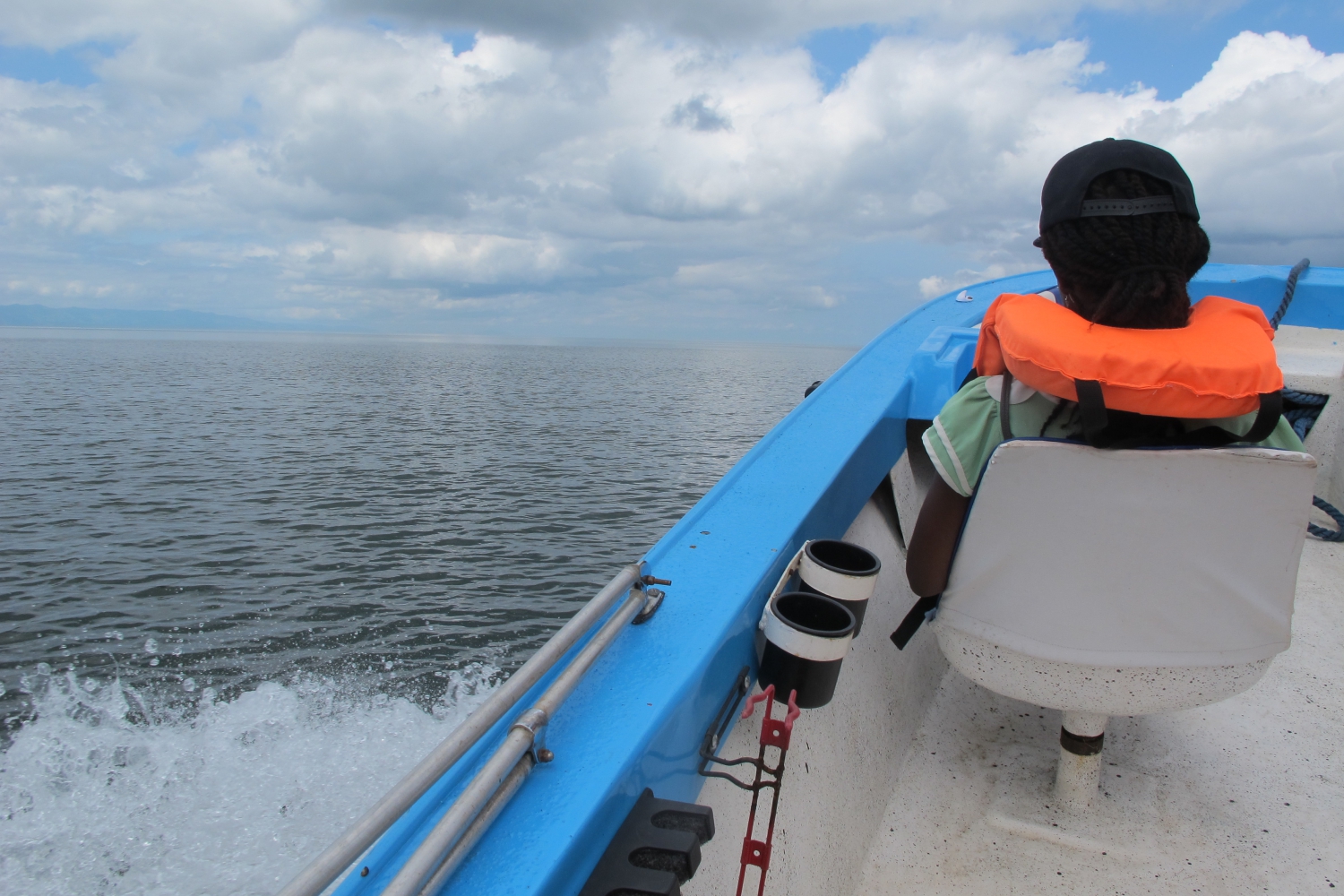 By midday we were done and were ready to go for Lunch. Since we were based on the water and our car was parked on the other side of town we were very restricted on our choice of restaurant. We eventually went to
Cutty Sark hotel
, as it was easily accessible. This hotel used to be a roaring success in the 90's and sadly today it has lost its glory as most of its facilities are run down. It was deserted when we arrived but the cheerful attendant made us feel at home, lunch was not fancy but it was a decent meal. We then went back to the houseboat. We took some time to rest, freshened up, and then went fishing for the afternoon.
It was my first time to go fishing and was a bit hesitant; however, Jeffrey was a patient instructor and I soon got the hang of it. Truly a pastime for the patient it was hard to keep still! We eventually caught a few and made sure to capture our proud moments for loved ones at home. It was a very relaxing exercise in the end and we had great fun. We had our supper and retired early after an eventful day.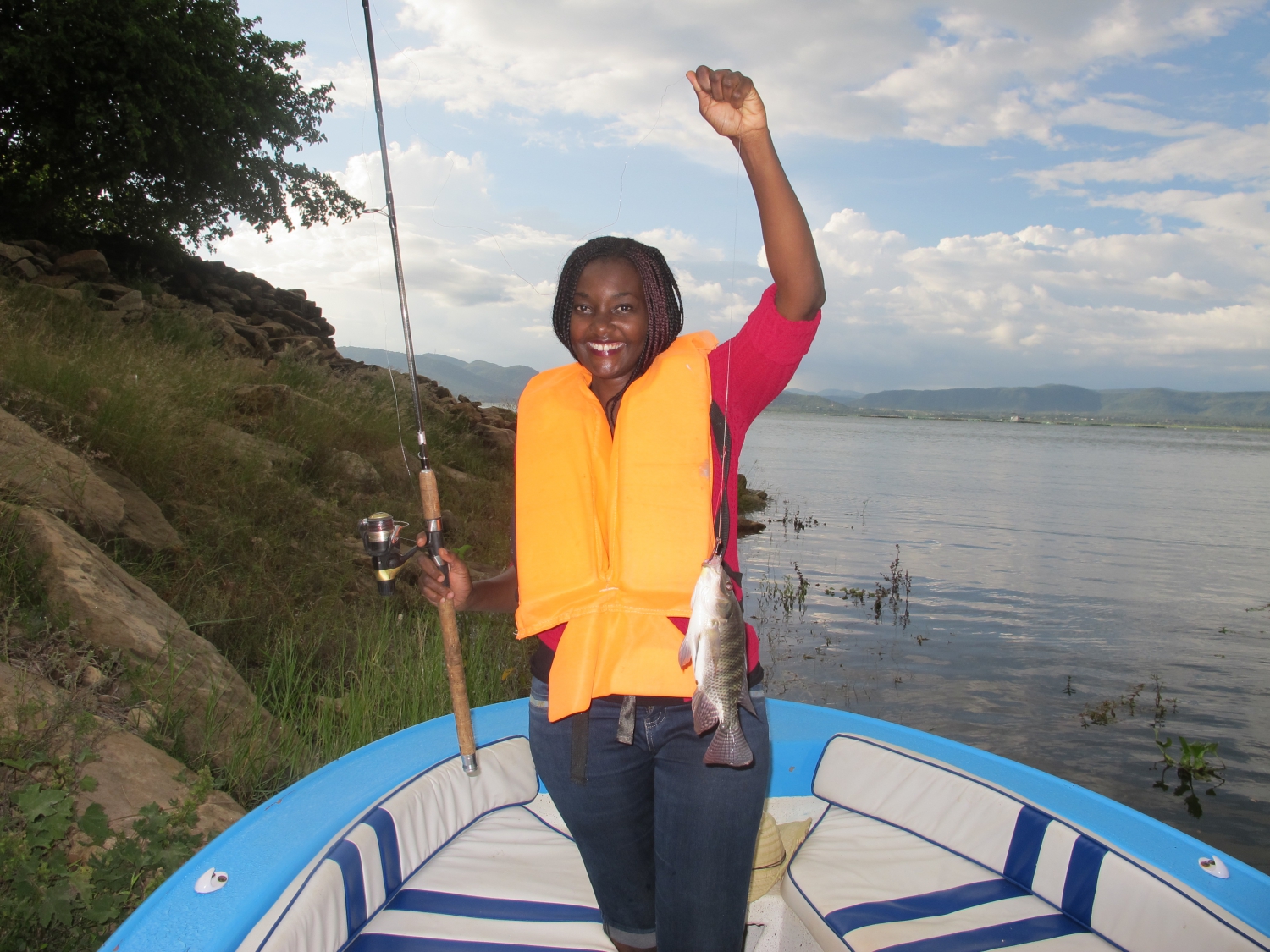 Day 3 was a bit cooler than the previous day which came as a great relief. There is just something so calming about the still of the morning as you look out onto the water. We had breakfast and went out to see more of Kariba. For lunch someone recommended we try the Hatch takeaway at Marineland. Back at the houseboat we spent the afternoon relaxing, taking a dip in the splash pool and later browsing some magazines before taking a deserved nap.
On the final morning we woke up to our house moving (hahaha)
I could feel the gentle drone of the engine while I struggled to roll out of bed. We had already moved a considerable distance from the island, which had been our temporary haven during our brief stay.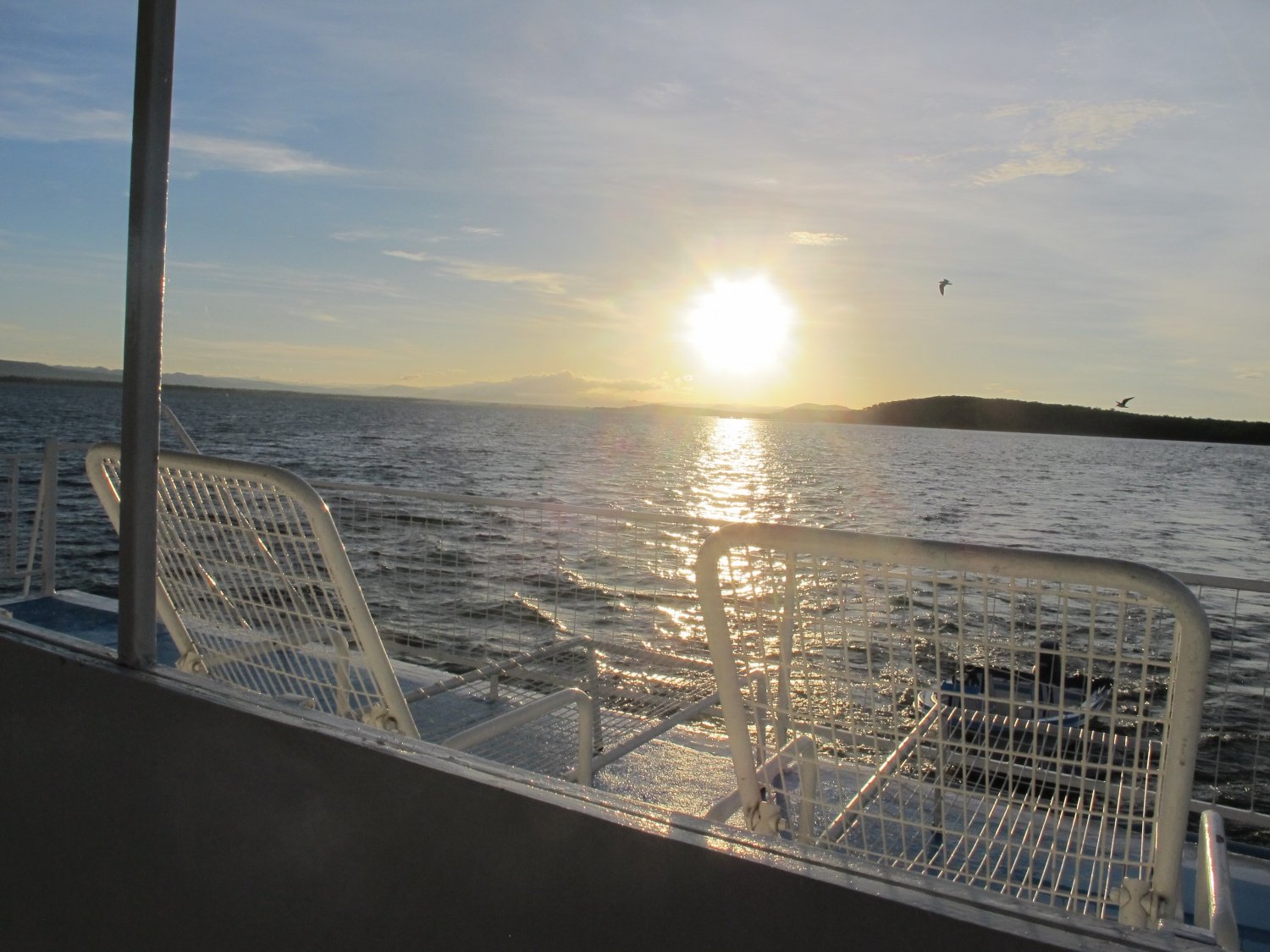 We got ready for breakfast, packed our belongings and in no time we approached the harbour. Finally we docked, got back to our vehicle and did our final rounds. This included going shopping for some Kapenta (Shona-Matemba/ the Tanganyika Sardine/sprat) a local delicacy which is indigenous to Kariba. We bought some take out for our lunch then started the long journey back to Harare.