Our Memorable Visit To Old Drift Lodge
Zimbabwe
The My Guide team was recently fortunate enough to be hosted by
Old Drift Lodge
to a lovely experience. Our adventure began on an overcast morning and we tried our best to be optimistic that the rains would not dampen our trip. An in-house shuttle collected us from our base in town and it was a short trip. After passing the National Parks boom gate it was a short drive into camp and we were pleased to spot some animals; some impala, baboons and elephants going about their business.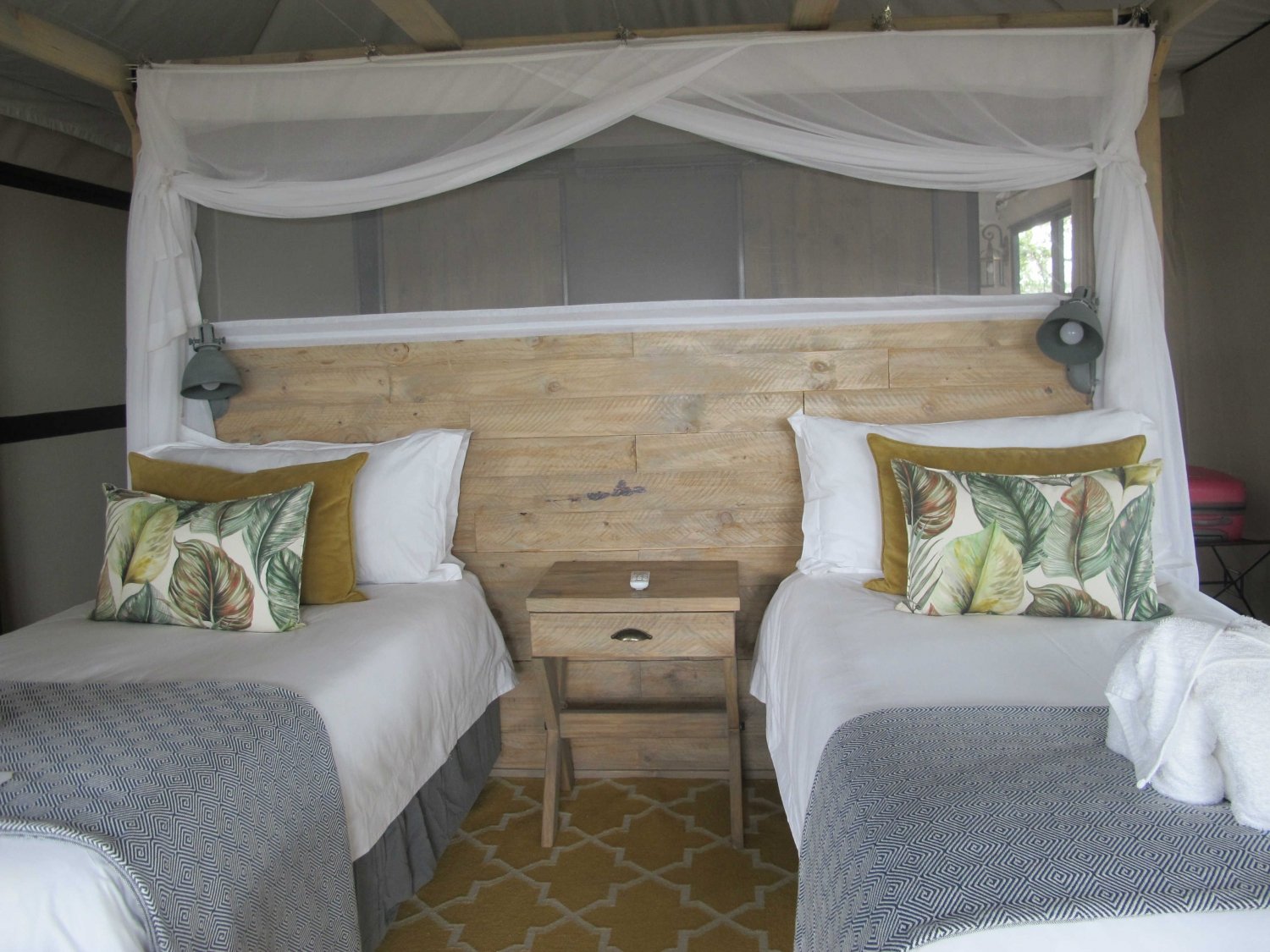 Arriving around mid morning we received a warm welcome from the Old Drift team, the reception area or main tent opens out onto a mini man-made waterhole on the one side while the other side is river facing. The reception is light and cheerful, the décor and furnishings consist of pale colours and various antique pieces add an interesting touch to the open plan lounge cum dining area. The bar sits next to a modest library while yesteryear pictures are dotted across the room. Several captivating rustic ornaments add a whimsical touch to the entire look, making it all absolutely elegant.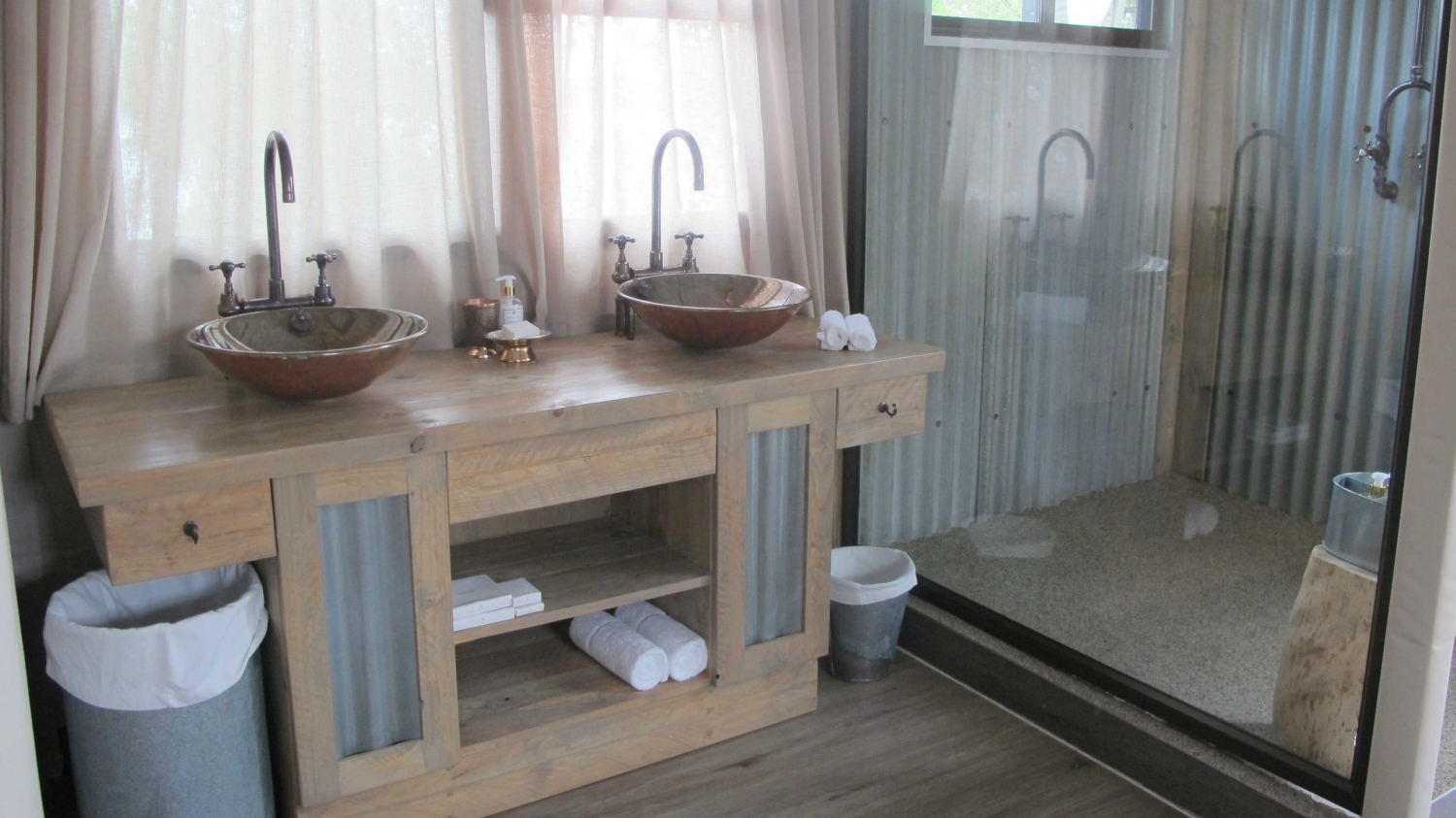 We were ushered to our rooms which made an awesome first impression on both of us. A tented camp which looked like a sturdy home sitting on a wooden platform; complete with glass doors, windows, smooth wooden floors and the pseudo walls made from canvas. The simplicity and elegance of the bathrooms was stunning and the clever use of space too showed much thought and finesse. The tent was nestled in a grove of trees but the river was not far off. All around was the beautiful sound of birds calling from the trees, perhaps nature's own hello to us.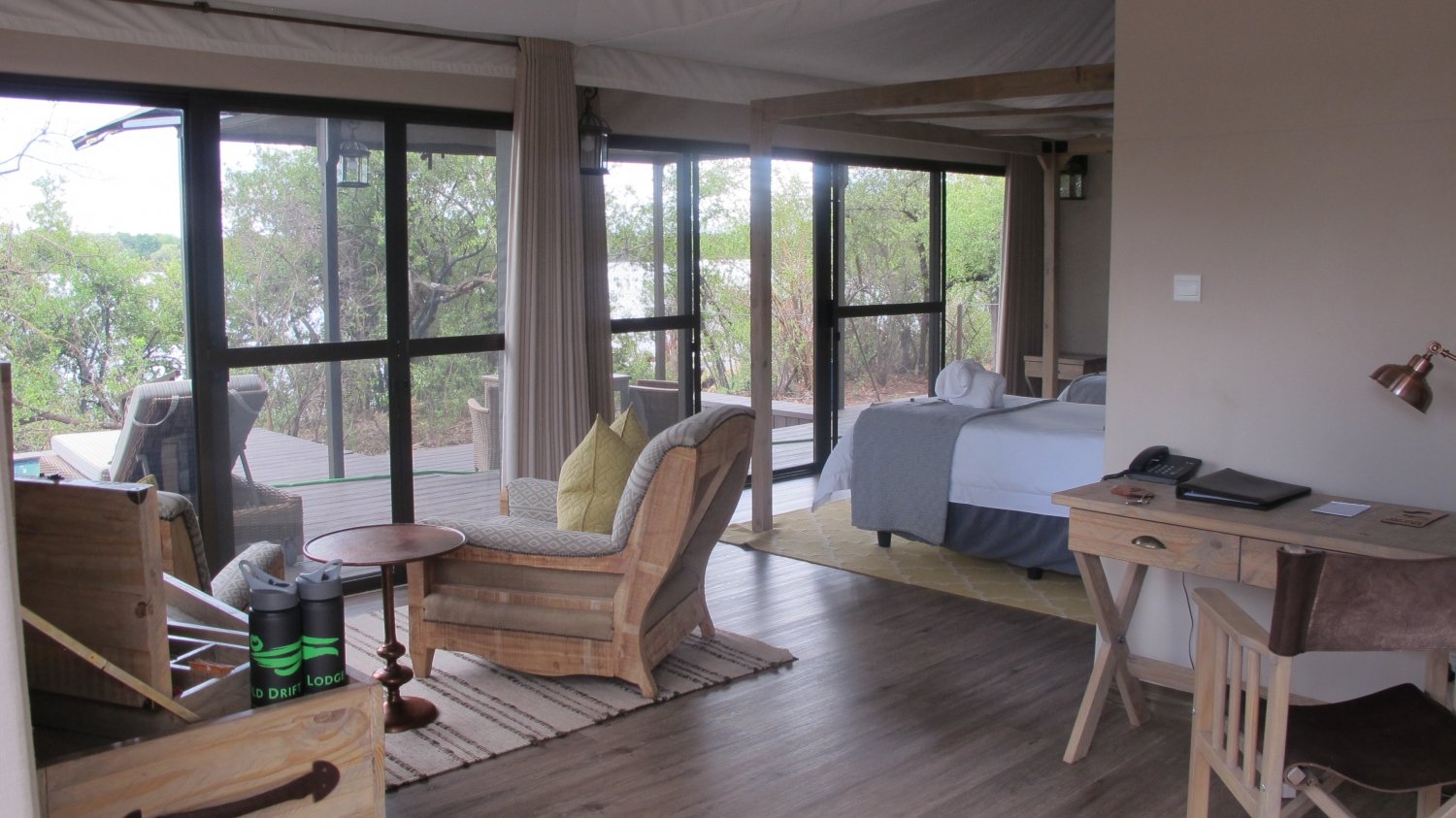 We were using the family suite which is a spacious unit with two sleeping areas, a Master bedroom with a king-size bed plus a smaller section comprising twin beds. Each section has its own closet plus bathroom (shower & toilet). However, there is an additional outdoor bath with shower and tub. There is a pair of armchairs plus a bureau and matching chair, and then another seating area outdoors, a wicker set on the private patio. A private plunge pool is the final touch to the relaxation space. After settling in we made our way back to the main camp for an early lunch.
Walking around the camp we spotted a warthog scampering around oblivious of our presence. Then by the waterhole a family of elephants came to drink and take some mud baths, we joined other guests by the porch to capture this on film. Afterwards, we settled down for a light lunch and what a lunch it was. On the light meal/Snack menu sandwich and fries did not sound inspiring but the presentation made you think again. Gorgeous creations which were beautifully stacked, with perfect cut golden fries. The sandwich filling was creamy, with tonnes of flavour and the bread was oven fresh. It was very impressive and my friend who seldom likes anything to do with bread also gave a raving review. Midway through our meal the storm clouds that had been circling to the east finally made good on their threat and it began to rain so we wound up and headed back to our room.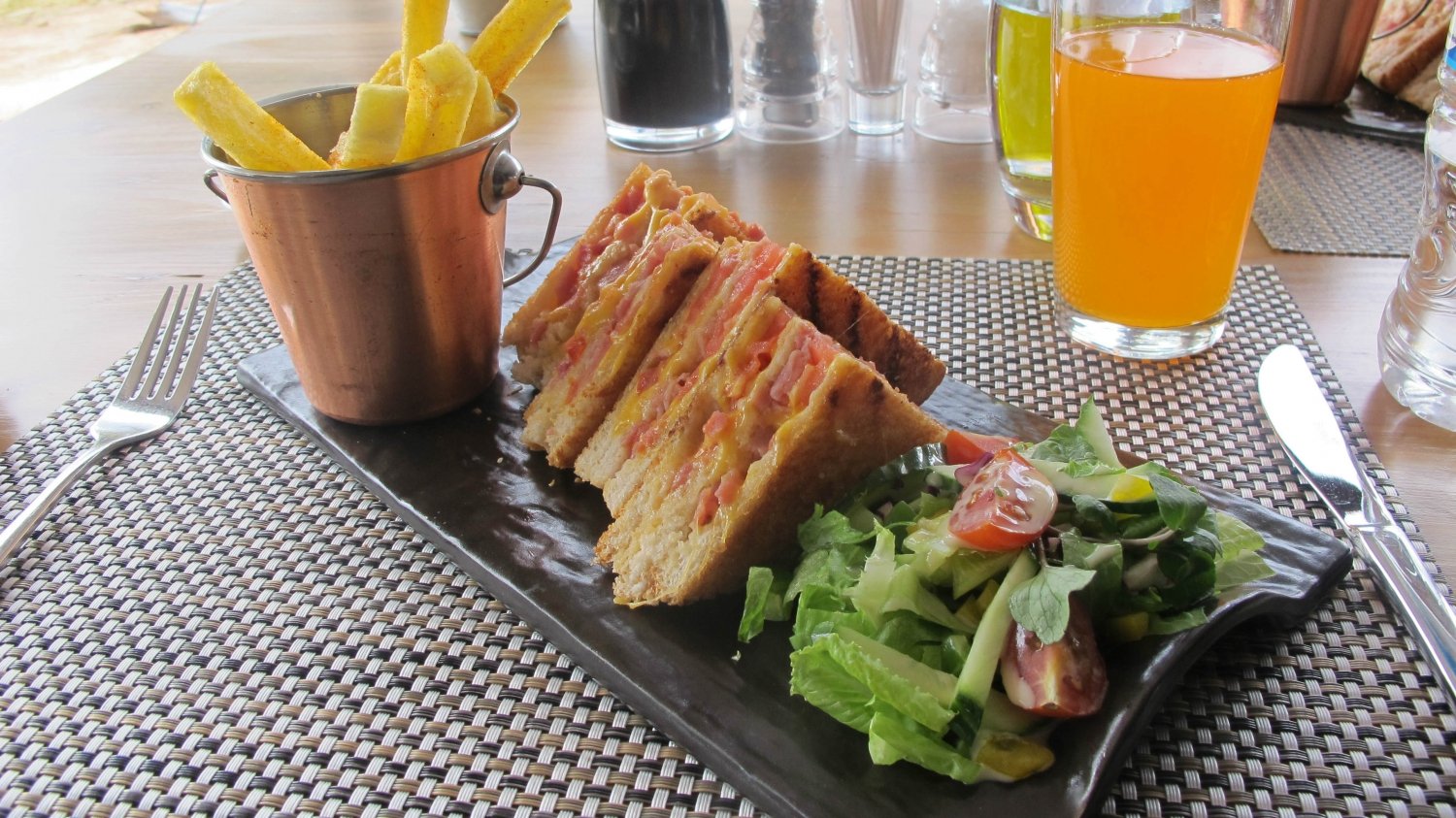 An activity had been scheduled for late afternoon and there was no telling if that was feasible so we took the time to rest. We had totally given up on the prospect of the rains stopping and took a nap. We woke up to a call from the manager around 4 PM to check if we were still interested in going on the cruise. The rain had stopped and it was slowly clearing so we changed into warm clothing and joined the group. The cruise was rather different as the skies looked rather gloomy and the river seemed so still, only birds seemed to be excited about the rains as they darted from tree top to tree top. Others could be seen pecking the ground for grubs on the riverbanks. Some of the birds we saw are the African Skimmer, Weavers and the Goliath Heron.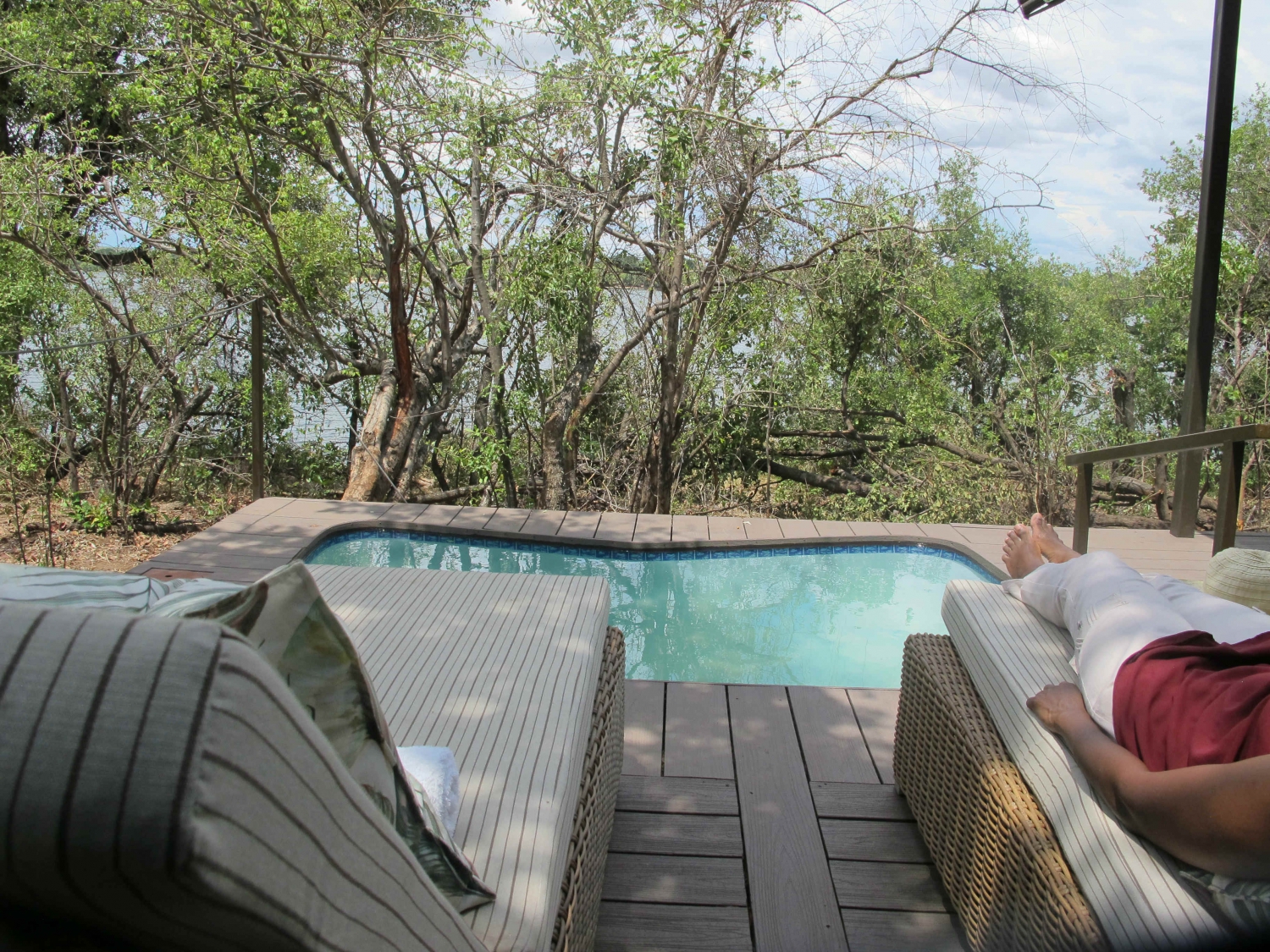 Many visitors from other lodges had also braved the chilly wind and several boats cruised past us. It was good to relax to the gentle hum of the elegant cruiser which I must add is very comfy with leather seats. Some tasty snacks were served and our waiter took our drink orders. Animals seemed hard to come by but hippos were rather commonplace and the captain/guide who had a keen eye managed to spot a lone crocodile resting on one of the banks. We eventually circled back and returned to the lodge refreshed and grateful for the chance to be on the water.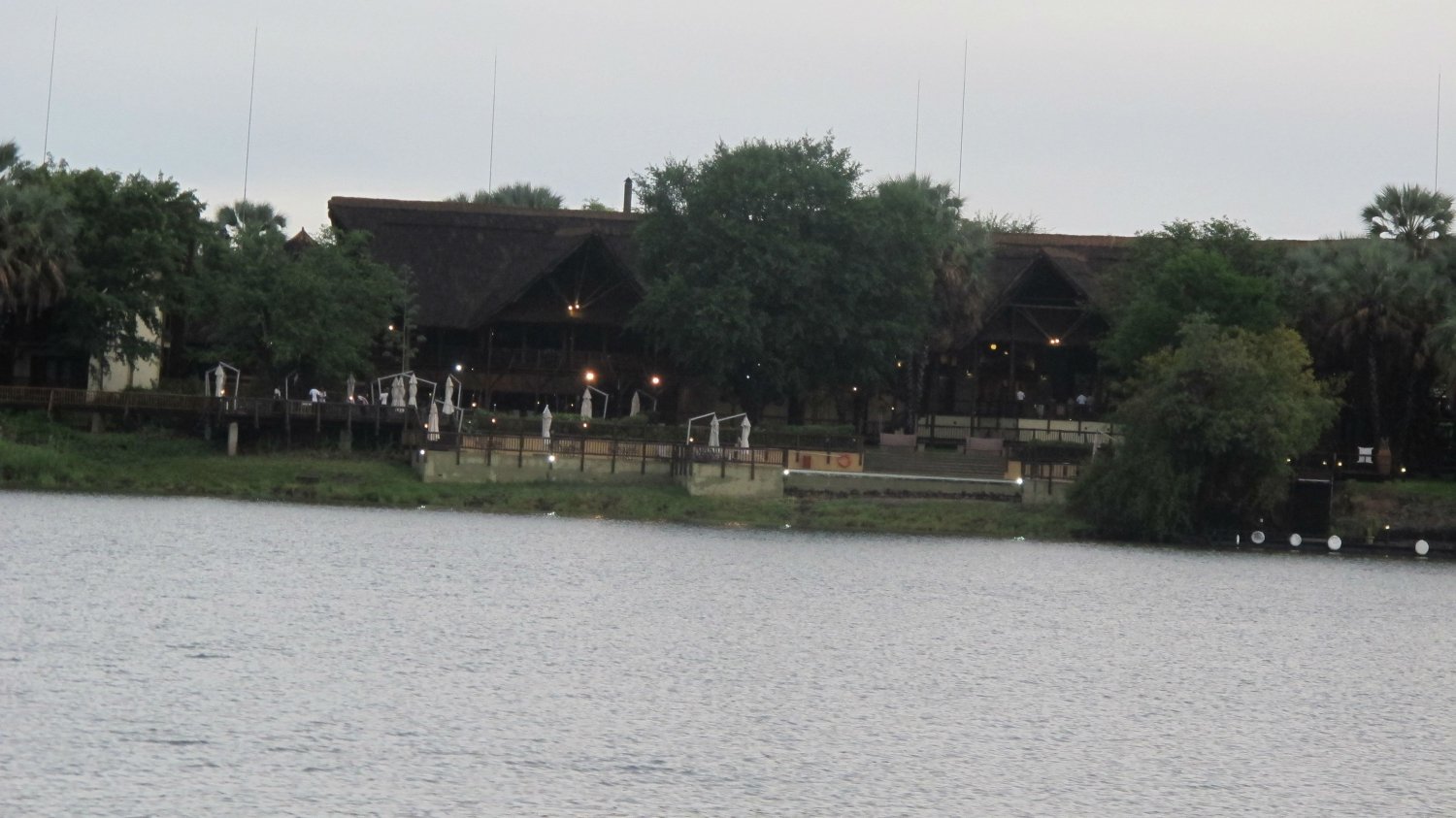 Dinner later in the evening was relaxed and rather quiet, there were only three other couples in camp that night. We were treated to an excellent 4-course meal, accompanied by great wine. The entrée really stood out for me, it was rolled Pork fillet served with Cajun rice, a beautifully executed meal, whose flavours were so distinct. We both chose chocolate fondant for dessert which was absolutely ambrosial, high praises to the chef, Rumbi who exceeded our expectations!
The next morning we got up at the crack of dawn for a morning game drive, thankfully it was dry. The guide was chirpy and eager while my muscles still needed some motivation and I craved some coffee to get my mind in gear. The beauty of a game drive after the rains is how distinct all the animal tracks look on the soft earth. So the guide pointed out Hyena tracks, tracks left by a family of impalas and Elephant Skidmarks; even amateurs like us could also point out evidence of activity the night before.The drive turned out to be rather long but fruitful. We spotted guinea fowls, Impala, Giraffes, a really large Kudu, Waterbucks, Warthogs, monkeys, as well as smaller animals like Monitor Lizards and a turtle. The guide told us that other rangers reported over his Transmitter that a Lion's call was heard in the area the night before but unfortunately after circling several times we did not see any.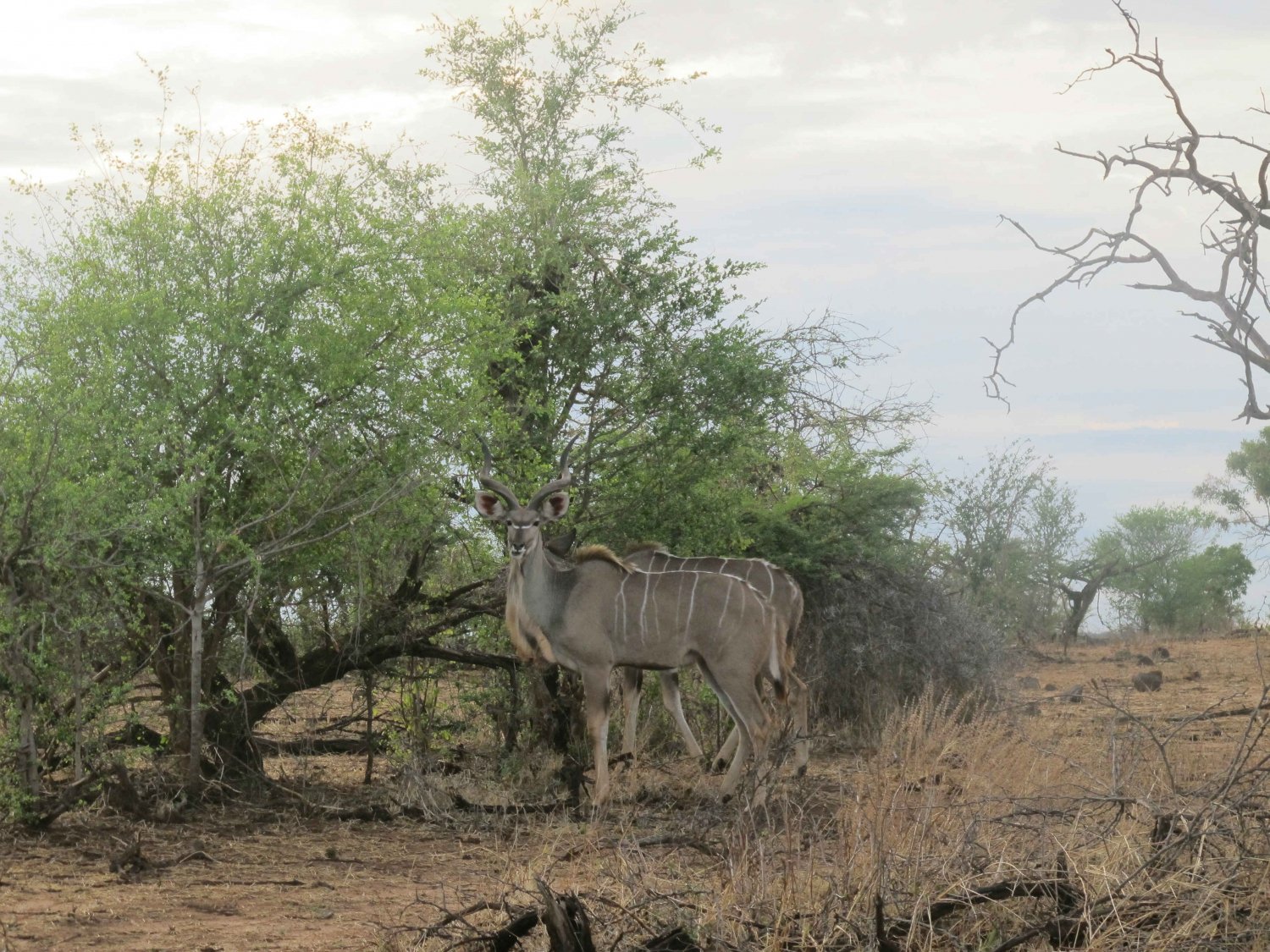 We did take time to stop by the river for a coffee break and the location was beautiful and serene, in places like this even the clouds look good. The guide turned back but it was a truly eye opening experience he would make quick stops to point out birds, drop quick facts about insects, how the landscape is evolving, some trees even pretty insects. The pictures themselves only tell a fraction of what the experience itself is truly like. Back at camp we cleaned up and packed up.
We were treated to a scrumptious breakfast which was prepared with the same excellence and we were truly impressed by the variety on offer. After breakfast, we had to say our goodbyes and hope it is just a 'til next time…