Hippo Pools - A Hidden Paradise
Zimbabwe
Zimbabwe has several National parks and many are very popular because of prominent landforms such as waterfalls, rivers or mountain ranges. Umfurudzi Park is a smaller park, which is a great place to visit if you are looking to relax or for educational tours, it is located in Madziva. Hippo Pools Is a private safari park which is located within Umfurudzi National Park.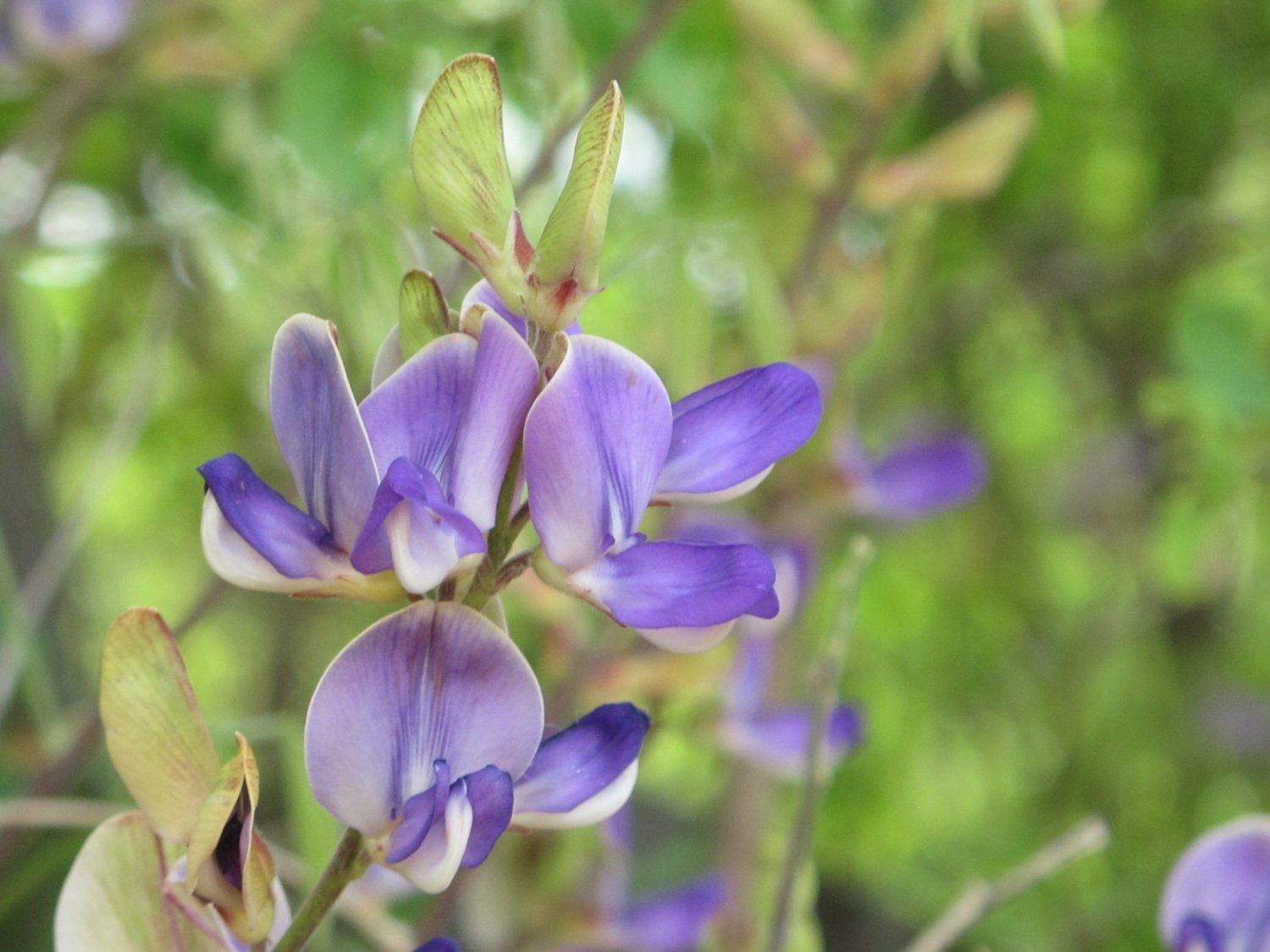 On a recent trip to
Hippo Pools,
we got to appreciate the beauty of Umfurudzi. We were pencilled in to spend the day and stay over for one night. Taking a mid-week breather we set out bright early to beat the summer heat. November can be very hot and humid and mornings are slightly cooler. We headed towards Shamva road. Umfurudzi is about 100 Kilometres North West of Harare. The trip took us slightly over three hours.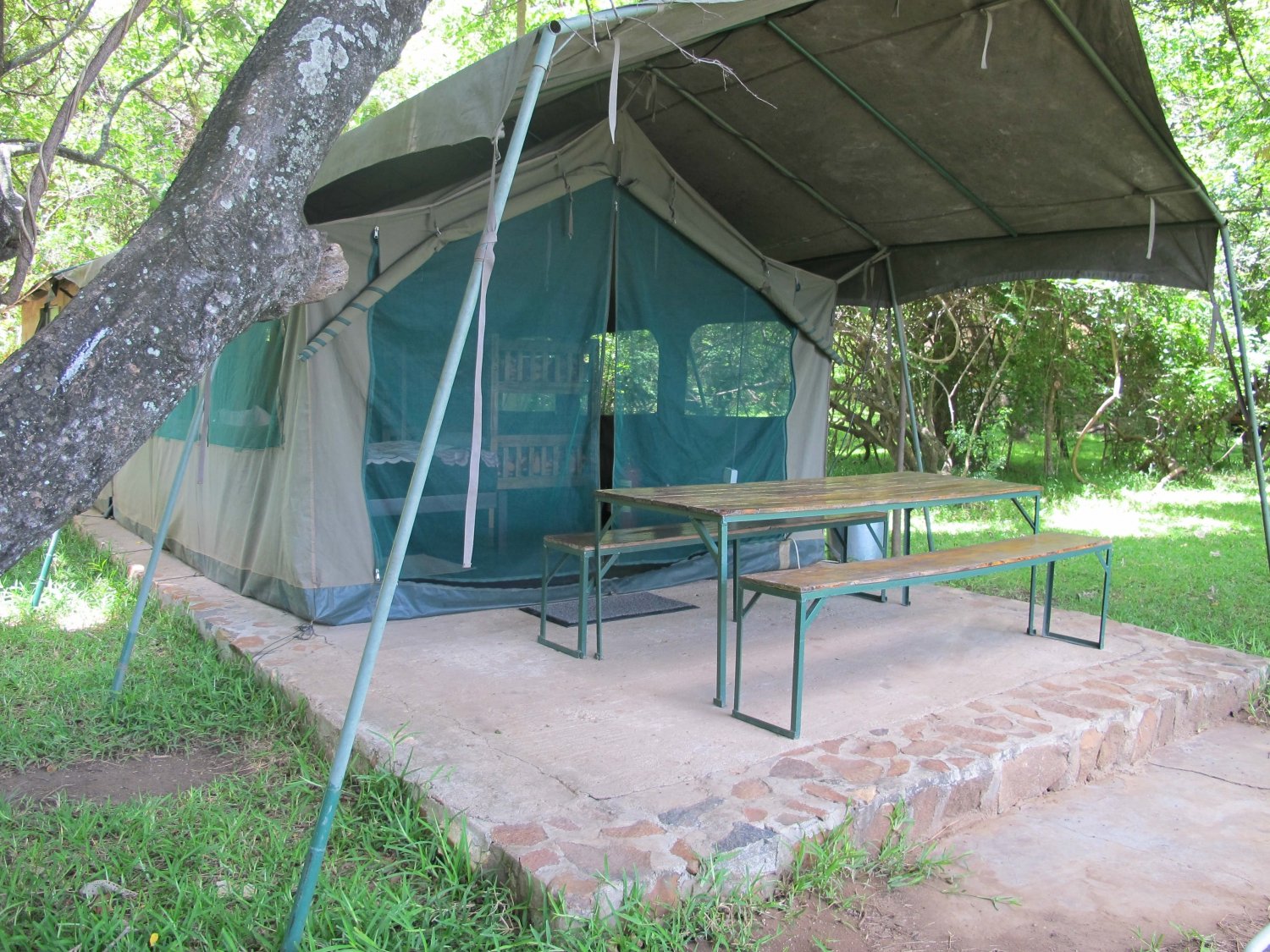 We arrived around mid-morning after leaving an overcast Harare we were pleasantly surprised that the skies were clear and sunny. We were welcomed by the cheerful team who offered us some tea and snacks which we enjoyed on the deck. After a brief tour we settled into Marula Lodge. Hippo Pools offers 4 different types of accommodation for guests; Luxury lodges, chalets, a camp site and safari tents.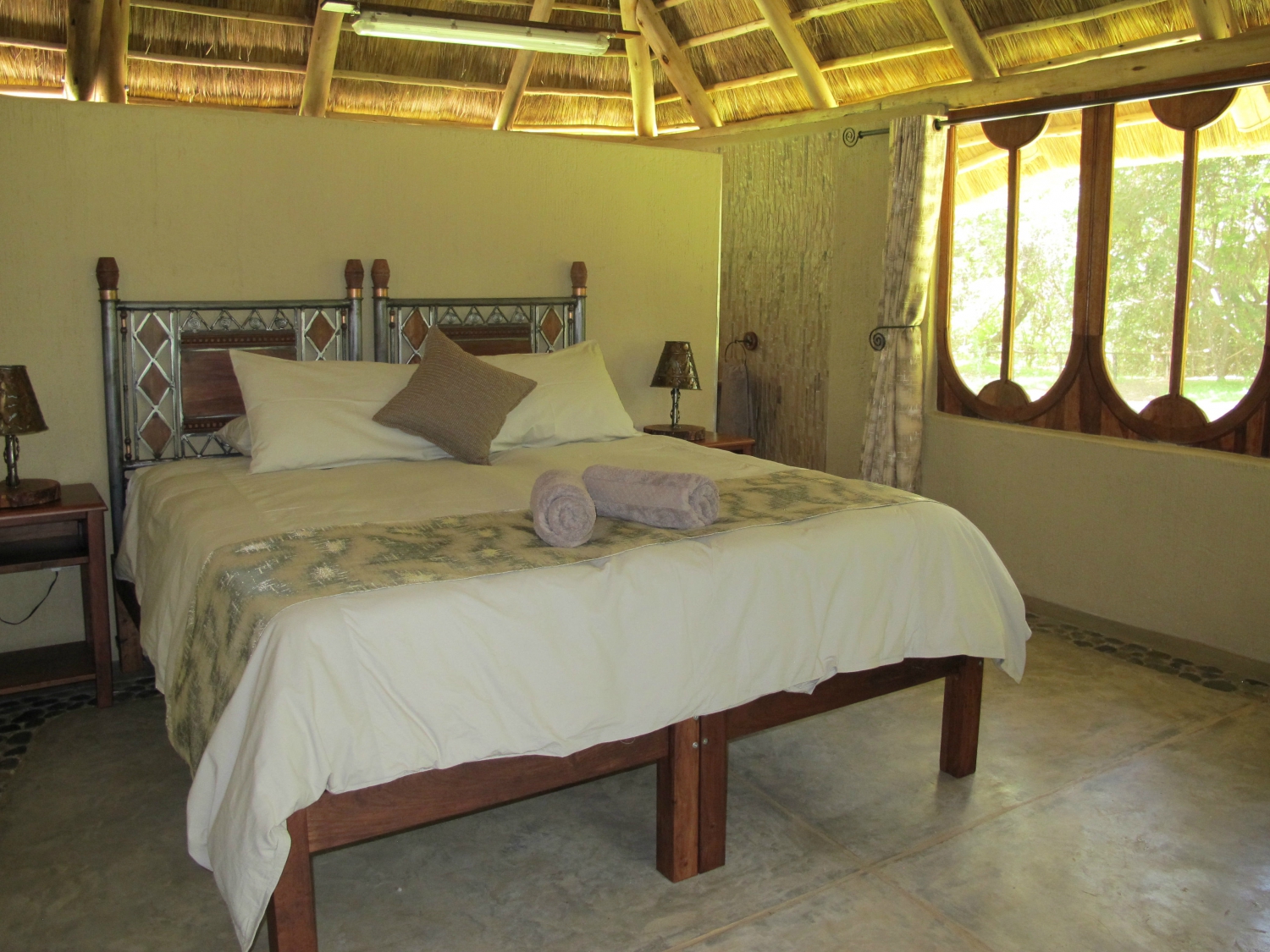 Our lodge was a two bedroomed unit which is complete with a kitchenette, a lounge and patio. Rooms are immaculately decked, air conditioned, and have en-suite facilities. The kitchen has a refrigerator, gas cooker, toaster and cooking utensils. The patio area spills out onto an outdoor space which has leisure furniture and a barbeque area. The great plus is that the lodge overlooks Mazowe River and sitting by the sun loungers we could spot some wildlife across the river.
All overnight guests have self-catering facilities. Braai stands and power points are available for those at the campsite. The area was very quiet because it was midweek and it was good to enjoy the shade of the indigenous trees that are dotted around the lodge while being serenaded by the birds that nest in the trees. The environment immediately grew on us, it was very peaceful and the view was gorgeous. We had a chance to freshen up before going for lunch.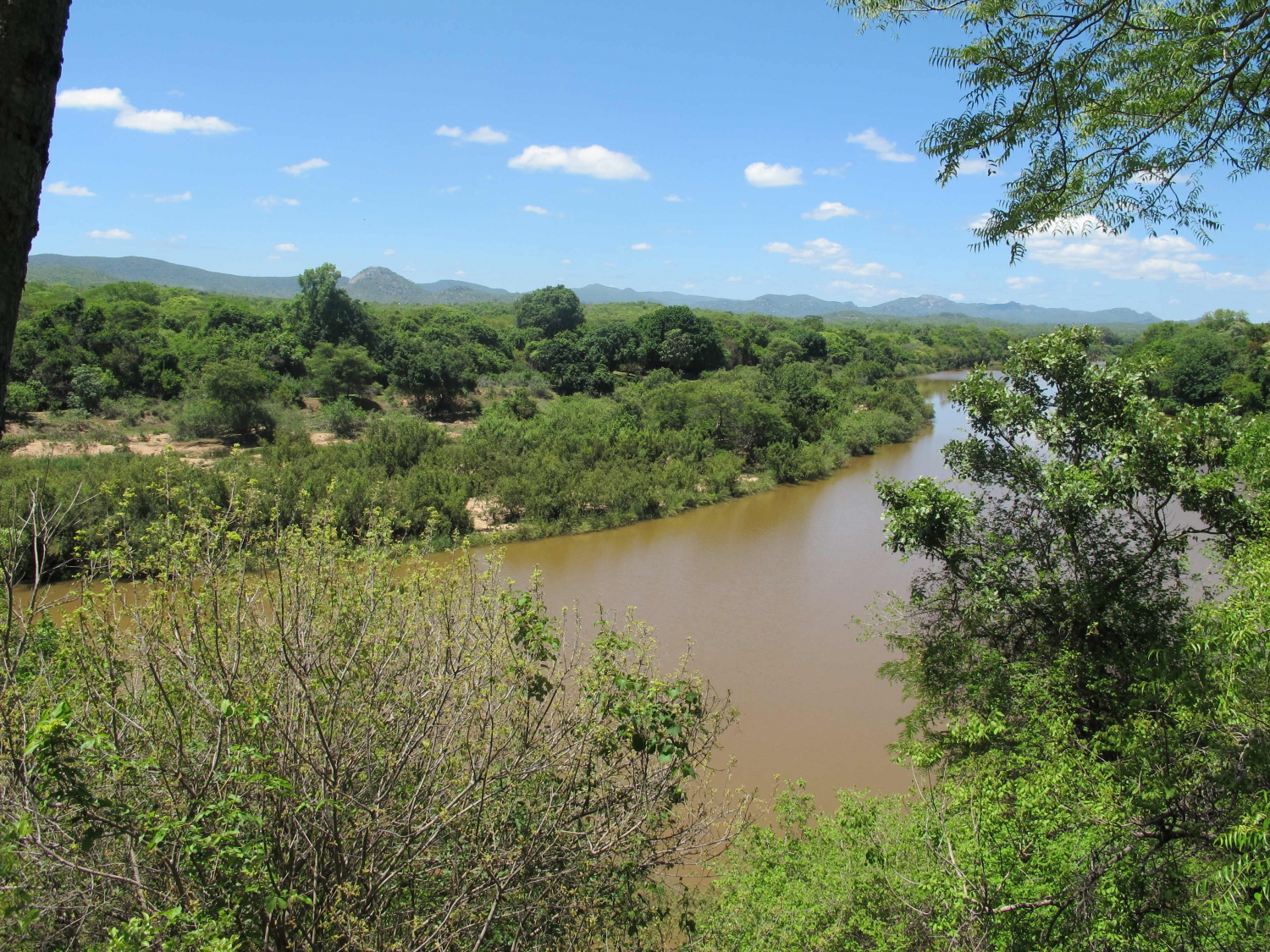 There is a restaurant which serves all meals for day visitors; it is also open to overnighters who do not want to cook but simply want to relax. There is a lovely dining area plus a bar at the main area. We had a lovely lunch and were impressed by the kitchen staff. Guests can relax by the bar which is slightly elevated giving a clearer view of the stretch of the River that separates Garuva Village and Hippo Pools, the river is actually the physical boundary between Mashonaland East and Mashonaland Central.
After lunch we immediately proceeded to visit the Dam area; this is where people can enjoy some fishing. We also took a tour of the Nursery, Hippo Pools is authorized to grow and sell indigenous tree species such as the Baobab and the Sabi Star, a Low veldt variety which is protected.
There are many recreational activities on offer to the Hippo Pools visitor and we settled for some Horse Riding and Game viewing. Other activities are; swimming, Birding, Nature walks, biking and visiting the site of the Bushman paintings. The Horse ride was a short circuit round the property but experienced riders are free to take out the horses further into the Park for a few hours.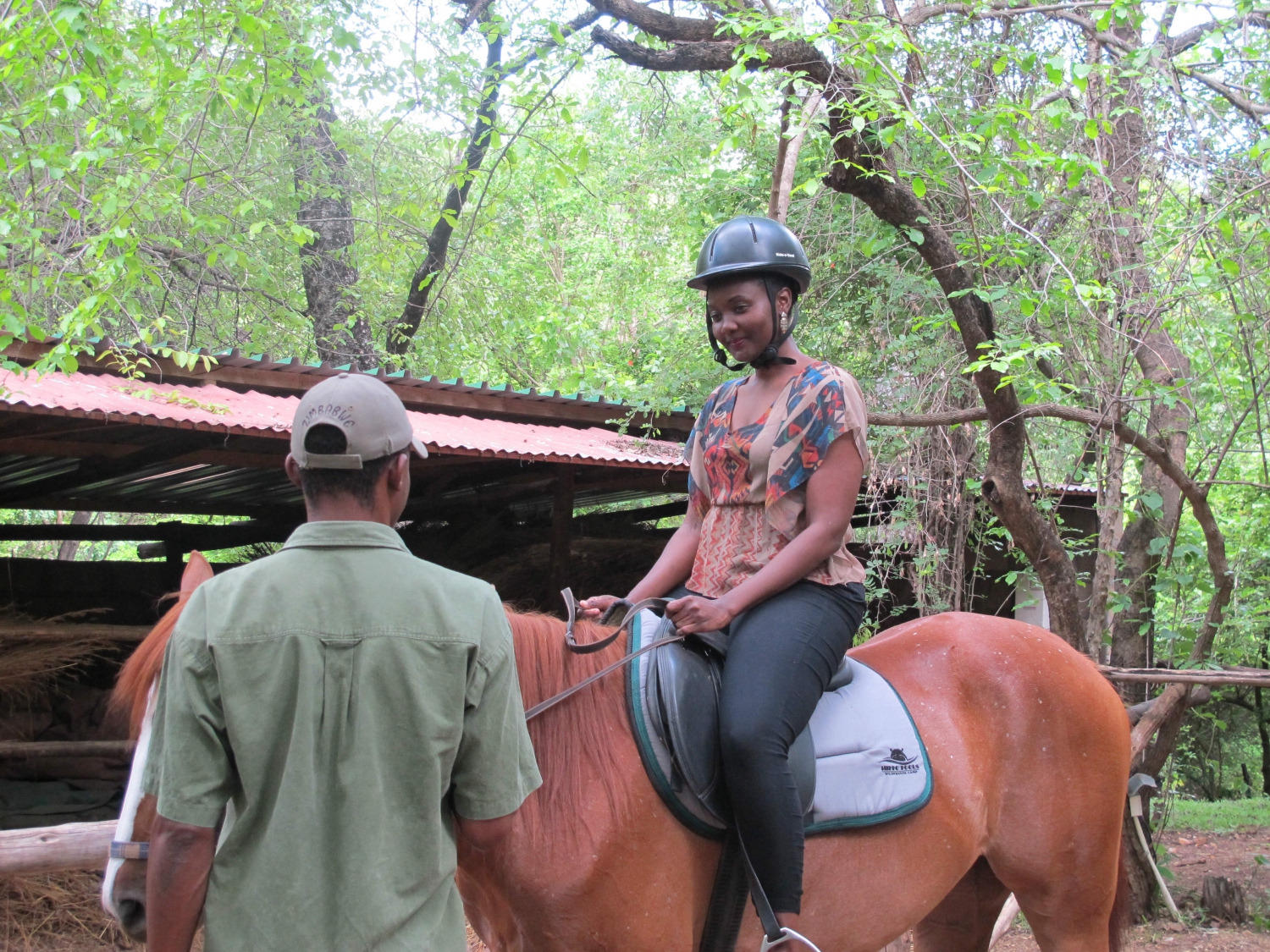 Later in the afternoon we went out for a game walk, Hippo Pools is within a wildlife area and animals have been known to wander into the camp. This mostly happens in the drier months but driving in to the park we did encounter a few impala, monkeys and kudus. The area is perfectly safe even to bring young children on your visit as there no lions or other carnivores which venture into the camp.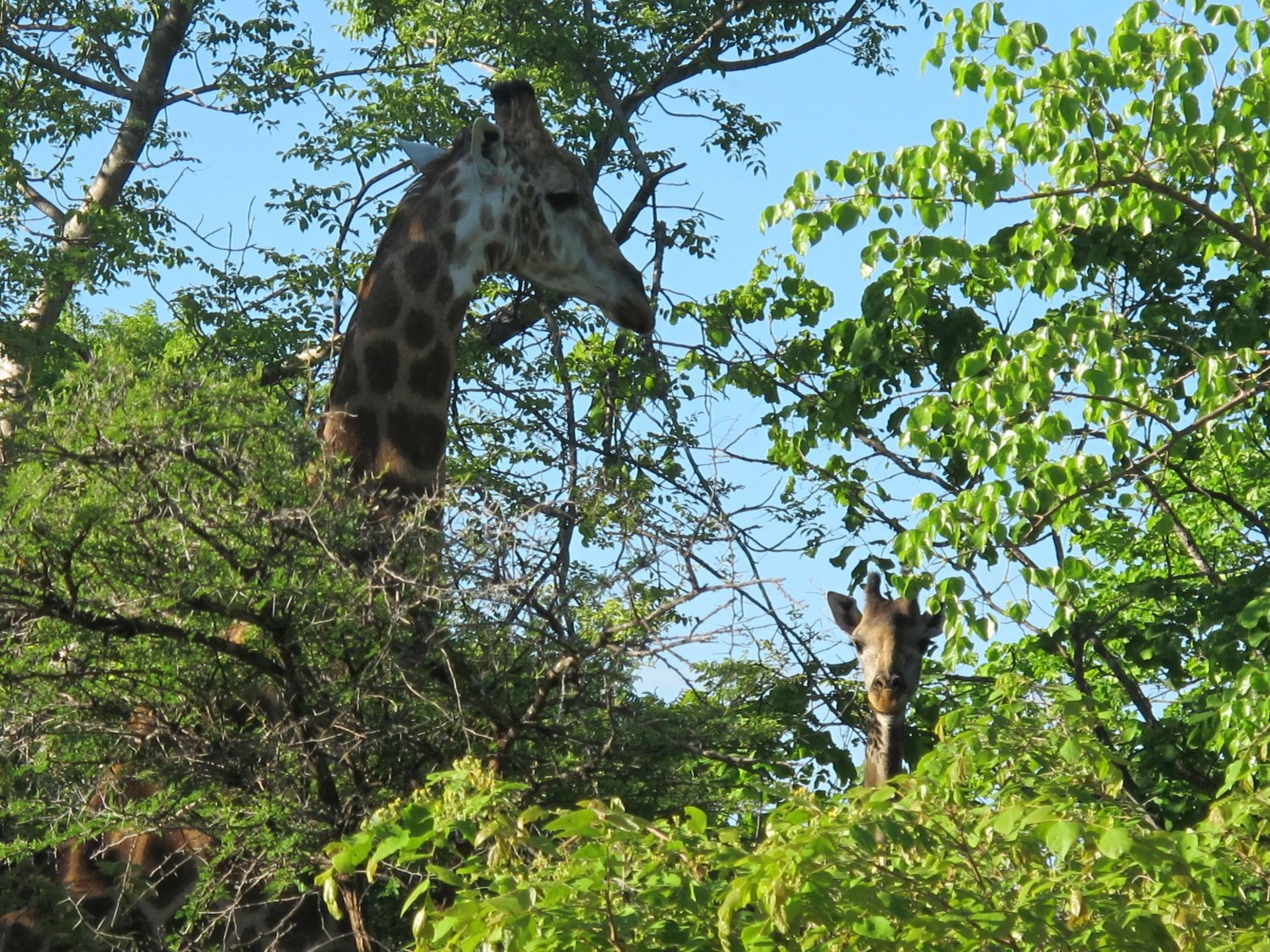 Garura Village which lies across the park, donated some land to the park. This is home to some plains game which are fed and looked after by the Park. So we took a canoe trip to cross to this side for the game walk.
The guide pointed out the species which make vegetation profile of this area and we managed to see some zebras, Kudus, Impala, Giraffe and Wildebeest. The animals were in close range and we enjoyed taking some photographs.
On our way back our guide had to carefully manoeuvre our little canoe as three hippos curiously bobbed their heads out of the water about 500m from us. They did not make a sound but we stayed out of their way as animals can be unpredictable. Back at our lodge, it was time to unwind on our garden chairs. Just sitting back and listening to birds calling in the treetops, look at the river flow below and just take in the fresh air. The relaxed environment is perfect for relieving stress, enjoying quality time with loved ones, or collecting one's thoughts for some inner peace, absolutely therapeutic!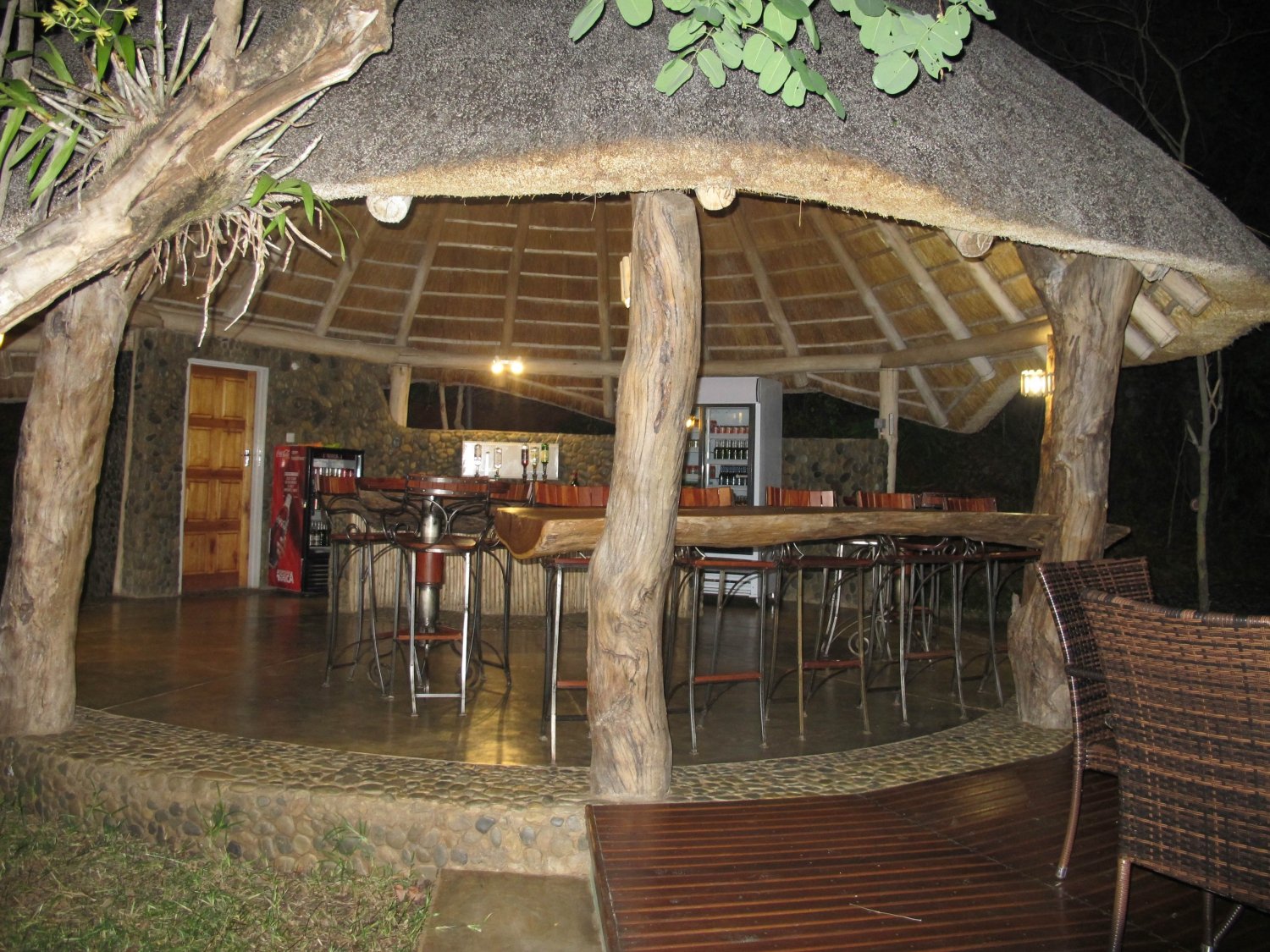 Around 7pm we headed out to dinner and for dinner we enjoyed marinated Pork chop served with a side of veggies in season. The camp is much quieter at night but the nocturnal animals come out to play and we could make out the sounds of bush babies and owls in the big trees. There is just something special about having dinner in a semi sheltered place with the breeze blowing in and the night lights shining above. Dinner was delicious and we had time to catch up amongst ourselves before calling it a night.
We retired around 9PM after a lovely afternoon at
Hippo Pools
. The whole trip was worth it and we look forward to another visit soon.