Antelope Park Escapade
Zimbabwe
Antelope Park is Gweru's most popular recreational area. This safari park is located just outside the city limits, less than 20 kilometres from the city centre. Measuring 3000 acres, this vast property has accommodation facilities as well. 
Antelope Park
has been in existence for over 30 years and has won several awards for service excellence over the years. My Guide Zimbabwe was recently invited for a tour of Antelope Park, and it was a worthwhile visit in every way possible.
Our road trip from Harare took just over three hours and we were grateful to arrive safely around midday. Dropping off in the city we took a transfer to Antelope Park.  Upon arrival, we were ushered to our accommodation, the river tents. (In the past a river used to flow on the property close to the main lodge and the tents, now only a bridge remains).  I was very impressed as they are quite homely with bed stands, a chest of drawers, coffee station and the ensuite facilities are well equipped too. There are two armchairs outside and although the view wasn't much I allowed myself a few minutes to relax and listen to the beautiful bird sounds.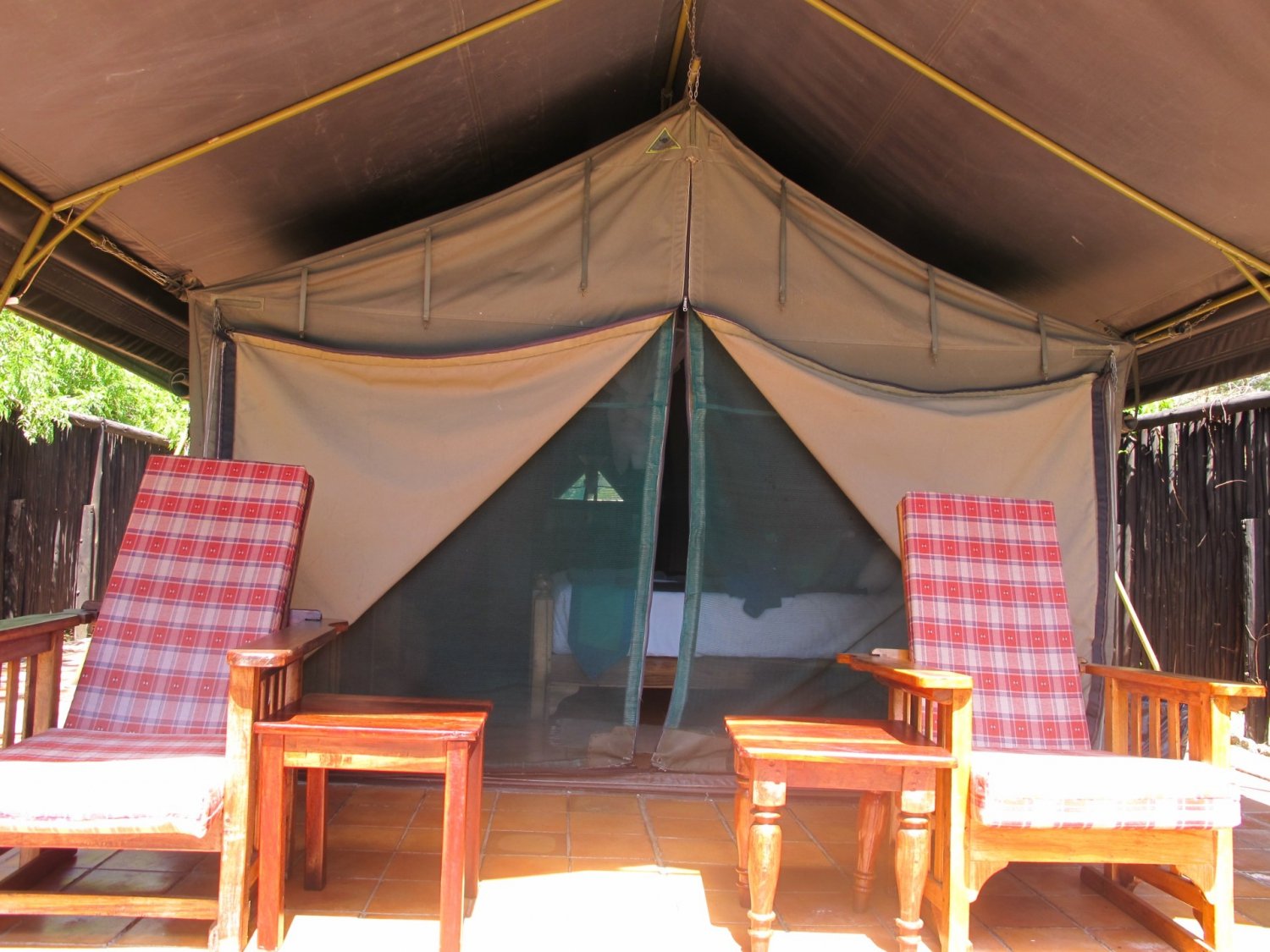 We went for a tour of the property and found that it is quite extensive and there was a lot of activity taking place. Antelope Park has four types of accommodation; River lodges, cottages, river tents, large dorm type of rooms and self-catering units.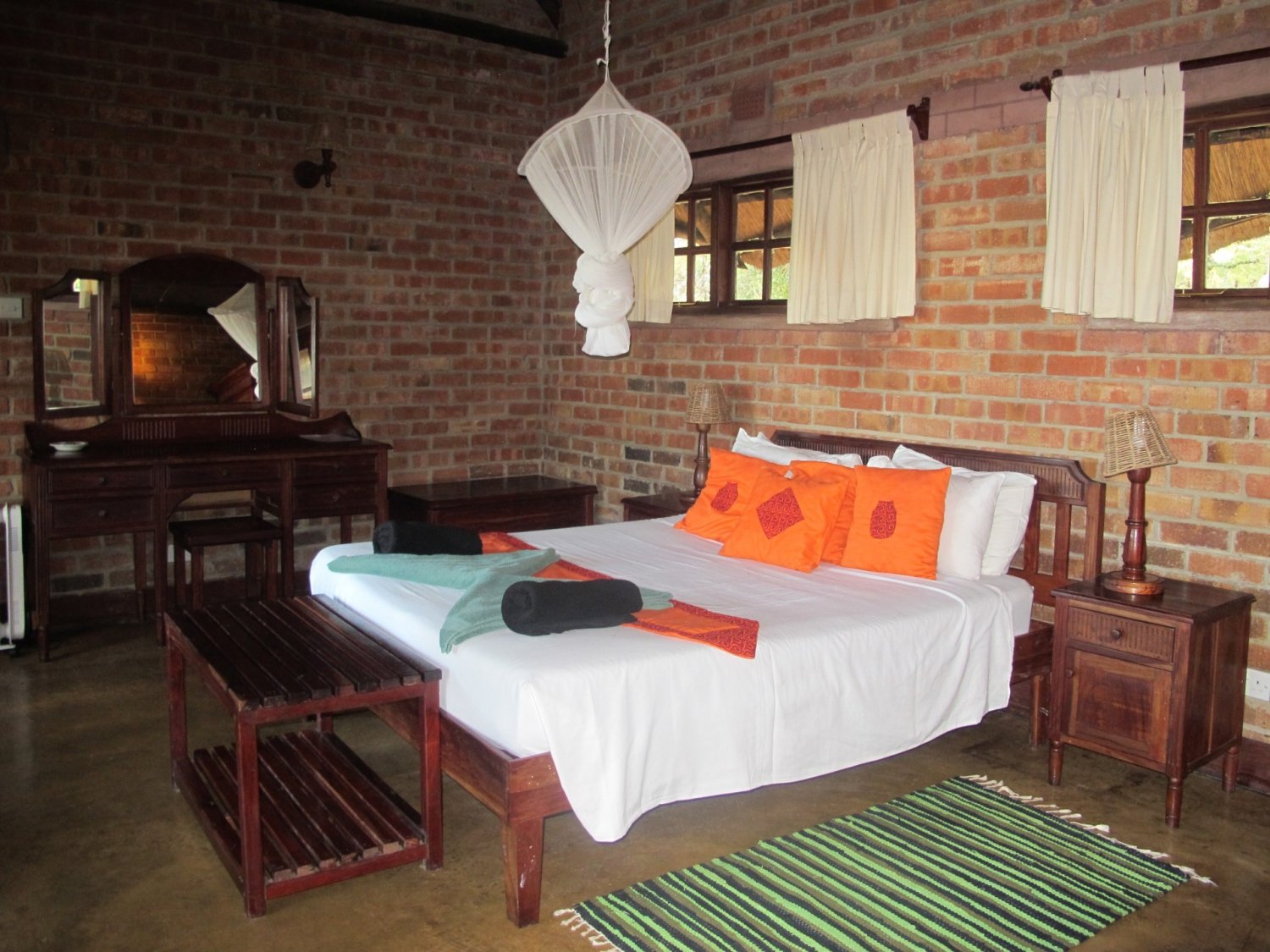 Antelope Park works closely with a Conservation effort called
ALERT (the African Lion & Environmental Research Trust)
and so it hosts volunteers who come to learn more about lions and other animals that are kept in the park. We had a chance to browse in the gift/curio shop and we fell in love with the coffee shop. A cool environment with stunning views of green lawns, wide untouched spaces in the distance; a place of absolute peace.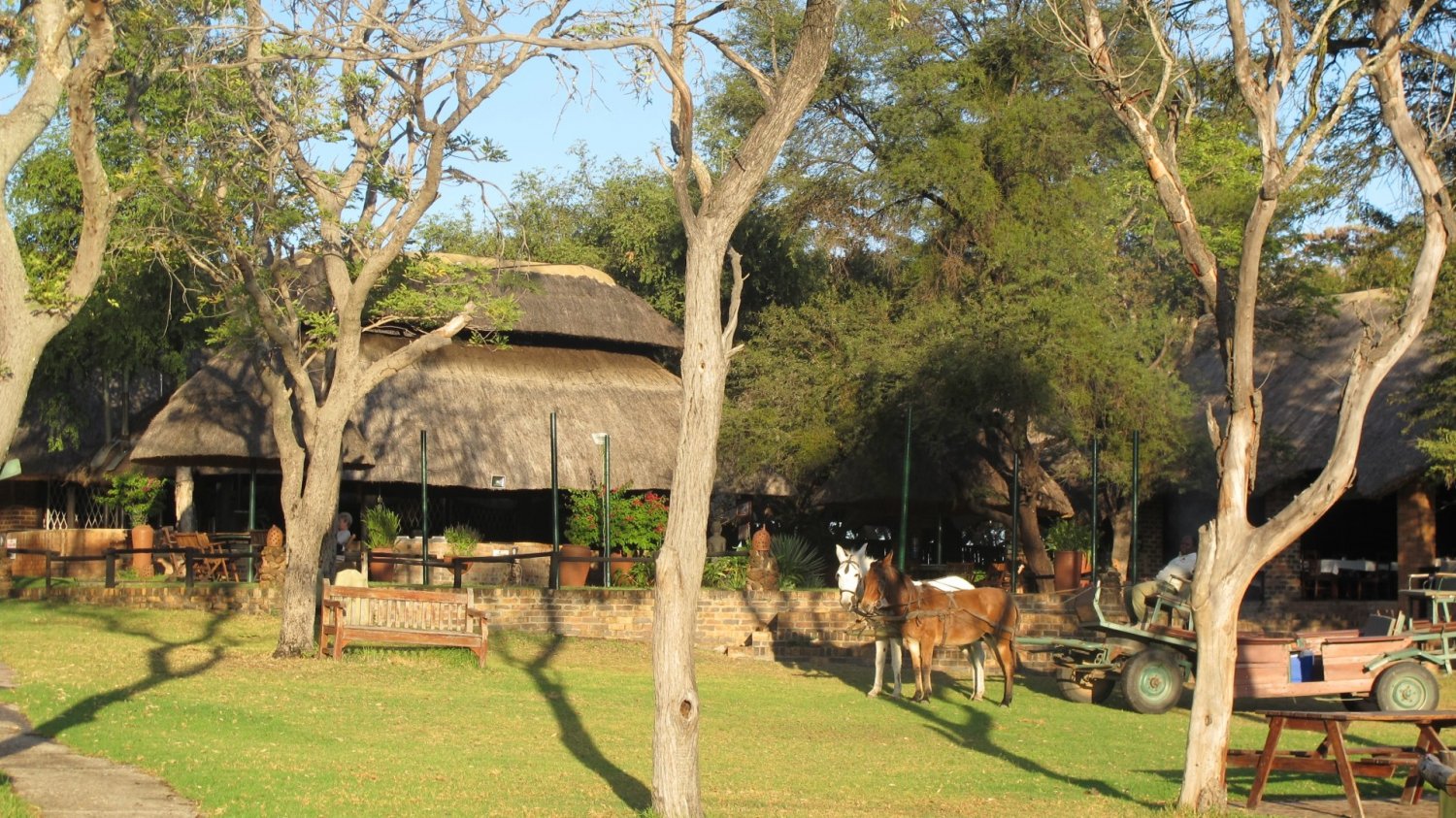 A hearty buffet lunch was served and we had a chance to meet some of the volunteers, a lively group of mostly young adults. Afterwards, we had some time to relax in our rooms. The tents are very cool and I was so glad to get a chance to take a refreshing nap. During lunch we had booked an
activity
of our choice which we got to do in the late afternoon, we chose to go for the Lion walk. 
According to our guide, the activity would entail a short walk with the lion cubs that were born and raised at Antelope Park. We had a short safety talk before we set out and my colleague and I were chuffed to have a female guide, seems this job is not popular with the ladies so it was good to see a brave one making her mark. When we did finally get to the enclosures there was a serious mismatch between the picture I had in mind when the word cub was mentioned to the lions we saw. The cubs were clearly well cared for and showed good health. There are four lion cubs at Antelope, they are 19 months old.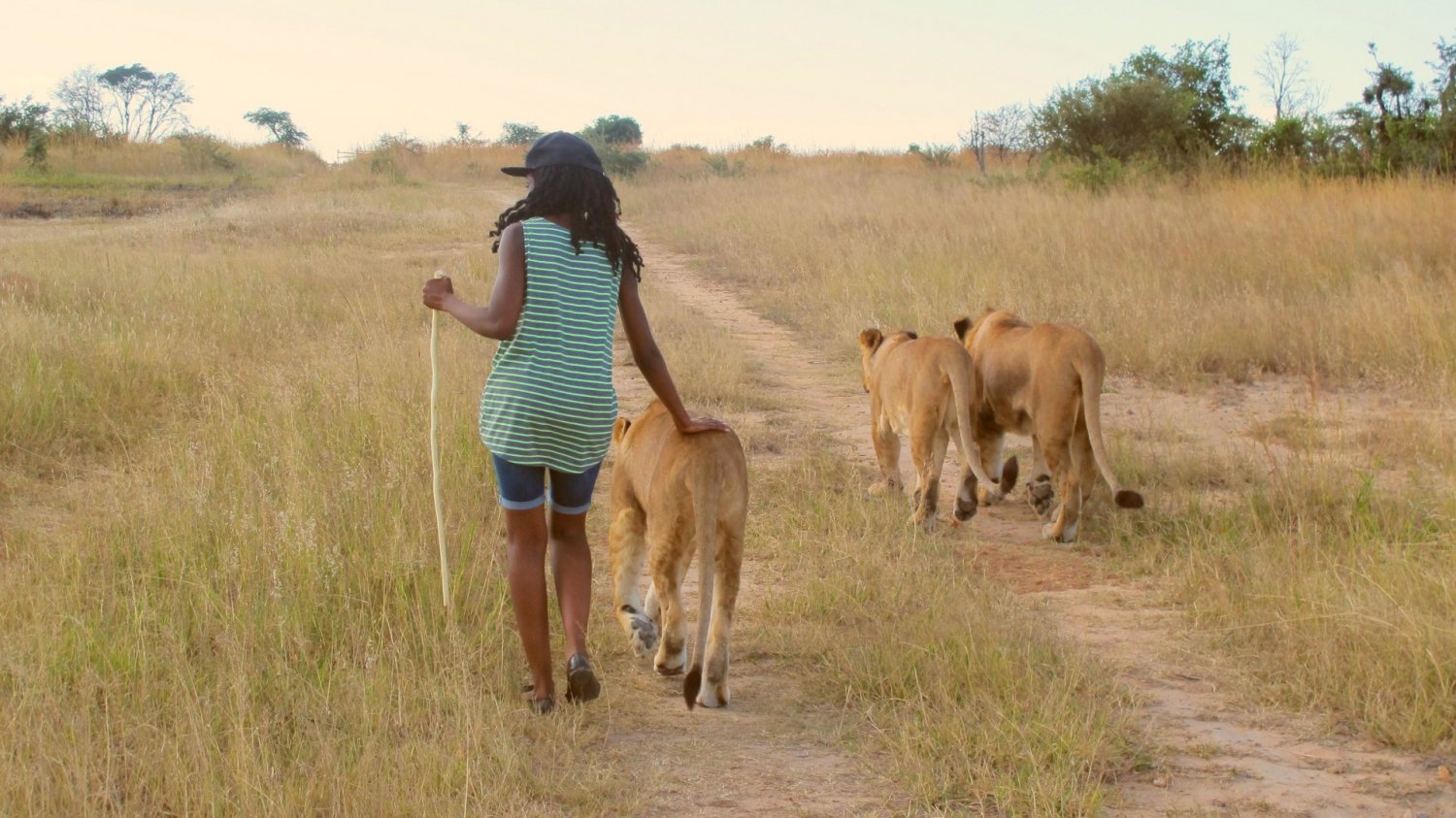 Luana, Lupane and Pembela would join us and they seemed very eager to lead the way once the gates were opened. They were very playful amongst themselves and it was clear they there shared a bond, two of them are siblings. Every once in a while one would just stop and sit, not sure if it was a quick rest or an act of childish defiance but these well-trained cubs would quickly get up at the handlers' commands.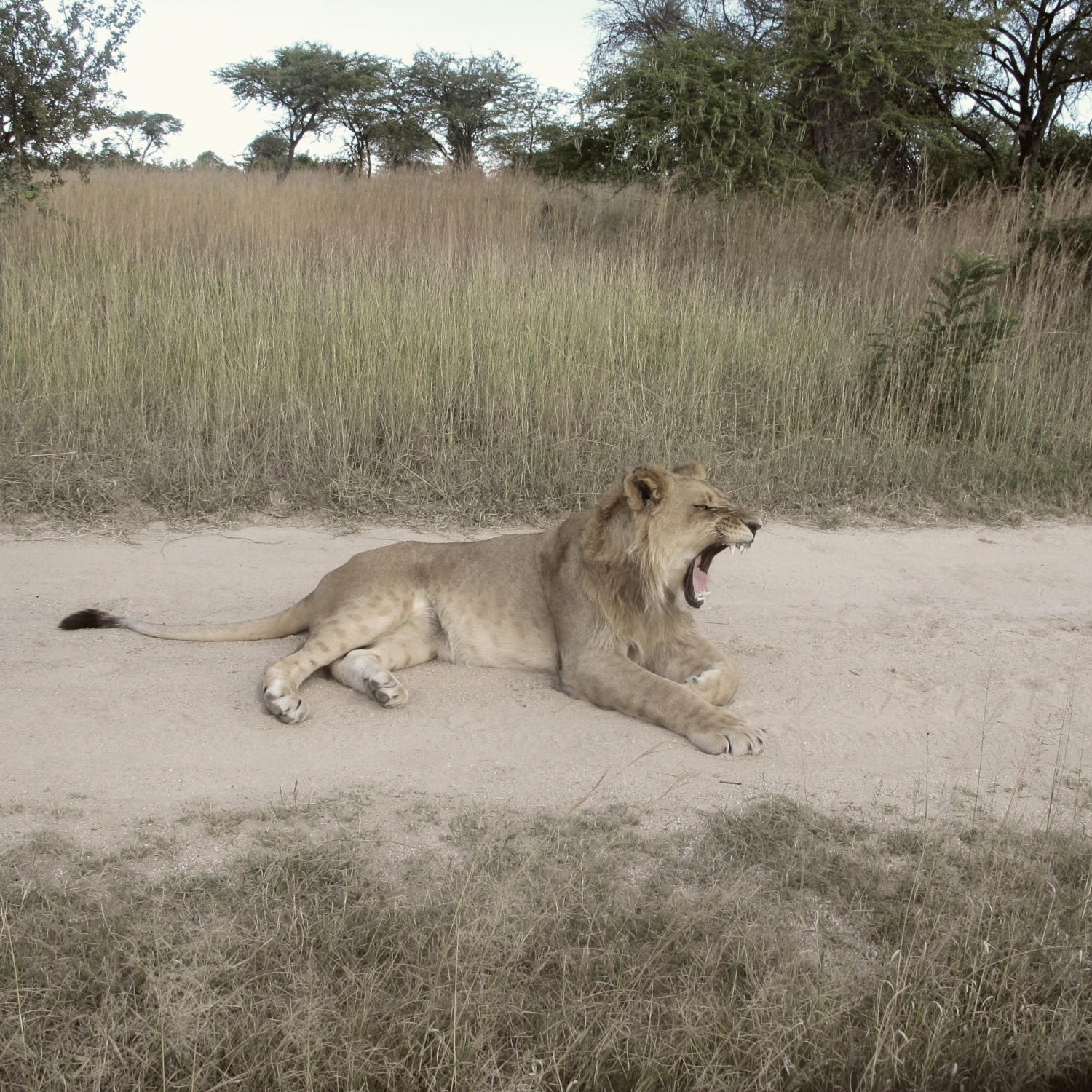 We trekked through grassy plains and the walk did us some good as we enjoyed the fresh country air. In some instances, we had to take long strides to catch up as the cubs would excitedly chase a butterfly or perk up and run towards any rustling in the tall grass. We got a lot of opportunities to walk close to the cubs, rub their backs or crouch beside them for a close-up and the guides were kind enough to help with the pictures and videos. It was a truly unique experience and I felt so privileged to get so close to the king of the jungle and walk away with so many pictures to brag with!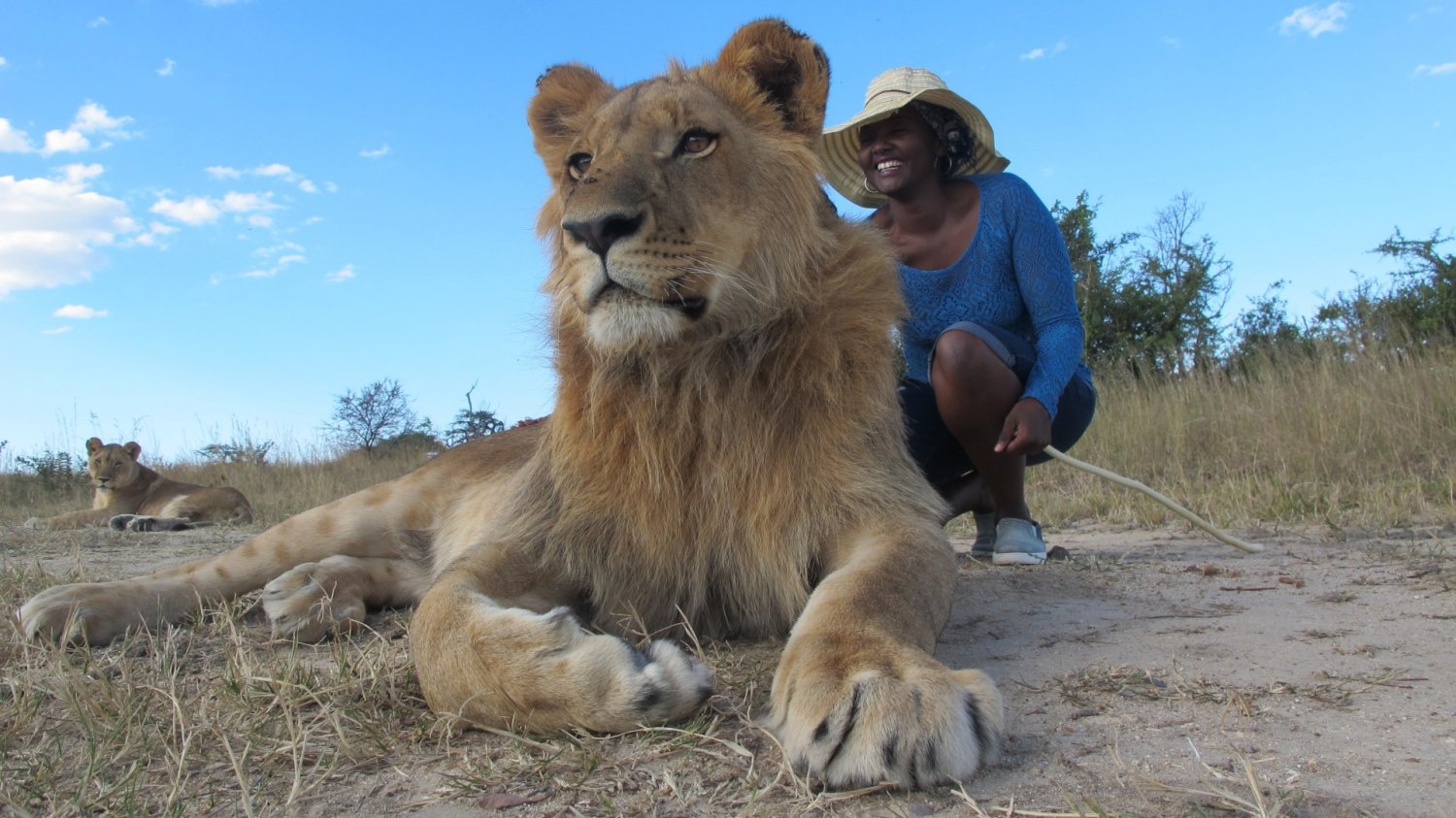 We had dinner around 7 and it was a beautiful way to seal an eventful day. There is a fire pit close to the dining area and there was a lot of laughter as guests and volunteers mingled. There is so much room to relax, with the bar on the terrace, the dining room and some picnic benches under the stars. The bridge which connects the main lodge to the cottages beyond the river was well lit was a beautiful sight in the darkness.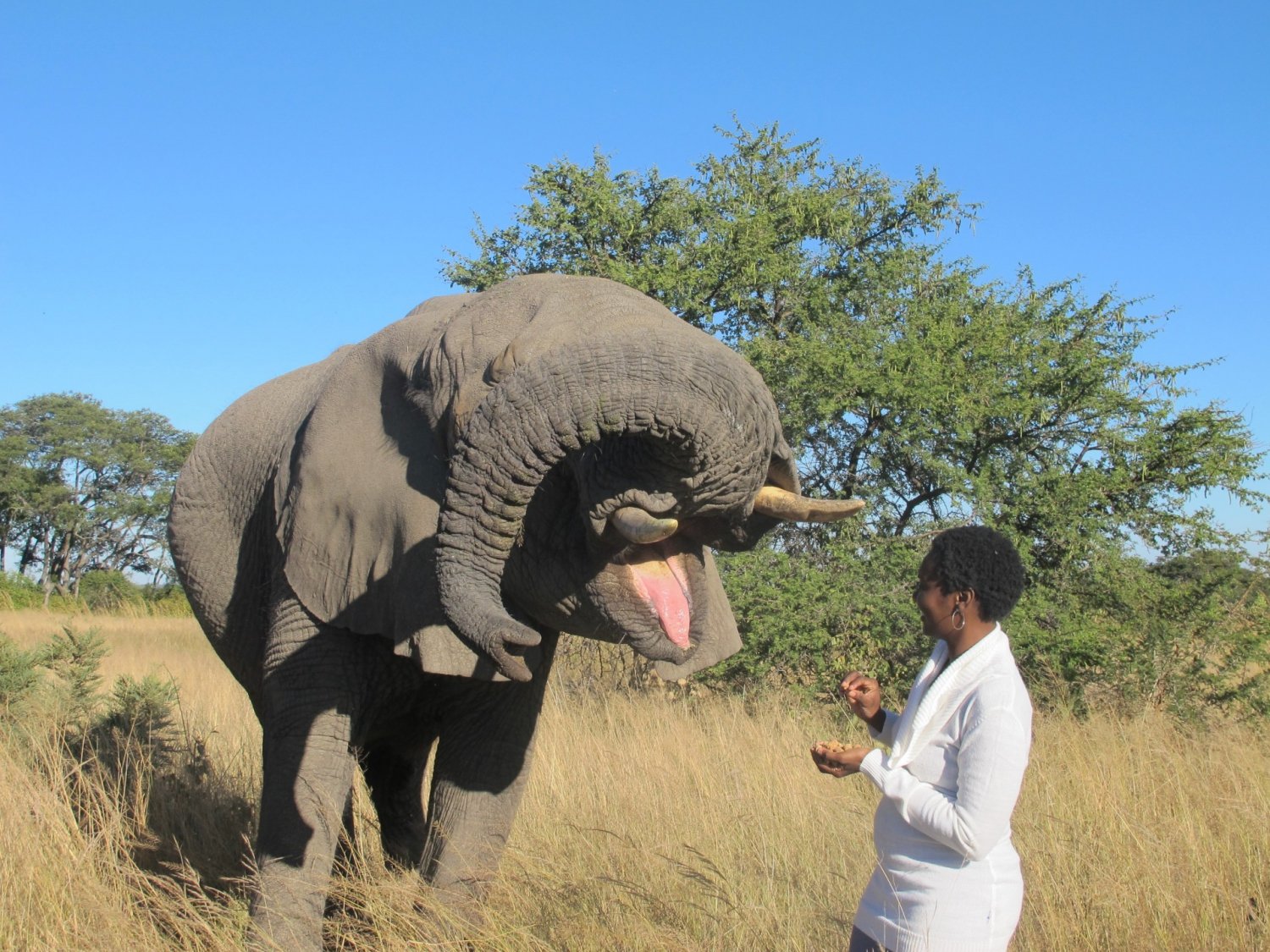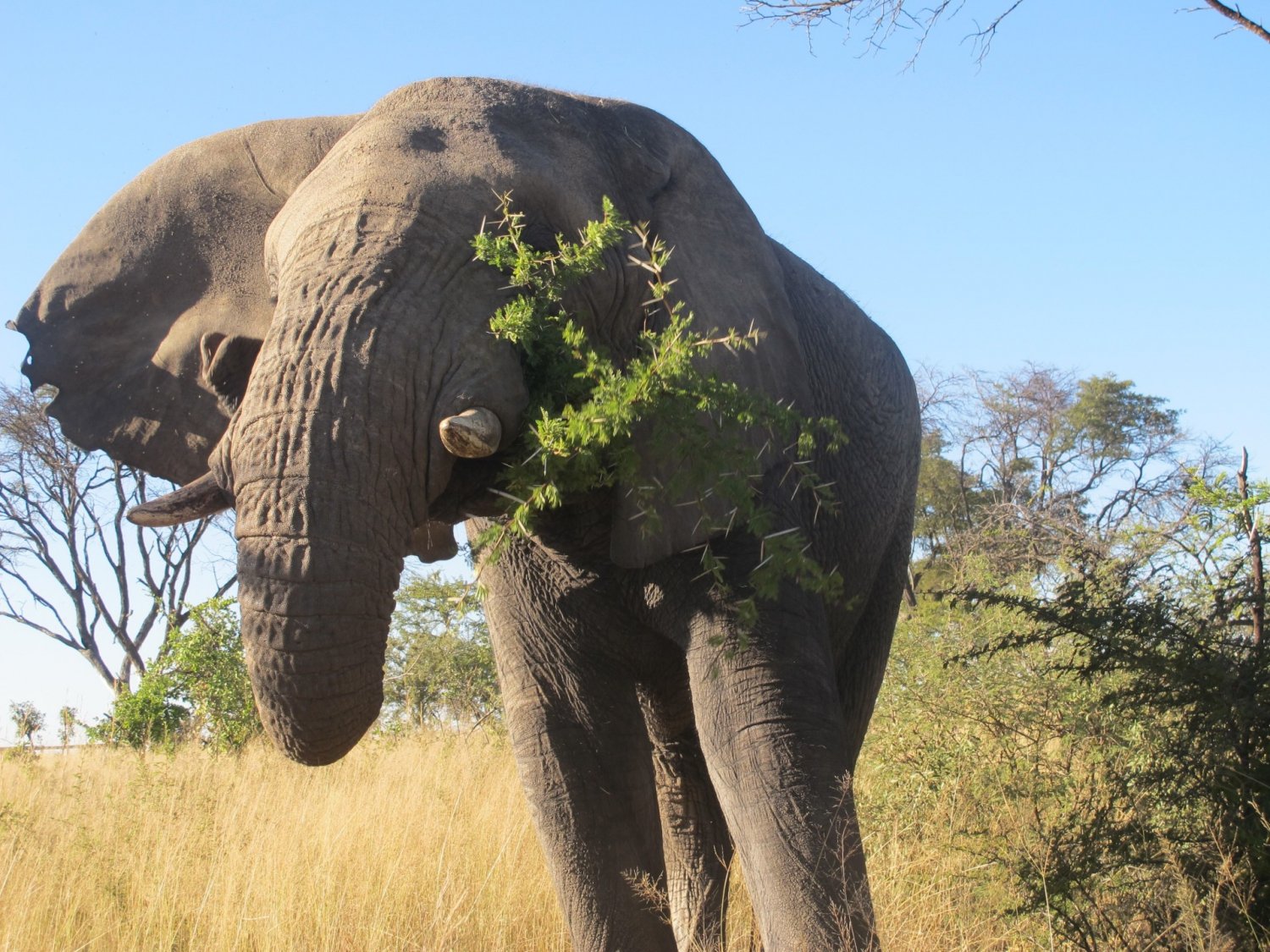 Early the next morning we got up and went for the Elephant walk, there are three fully grown elephants used for this exercise. They have been raised at Antelope Park and they are part of the family. The elephants were very friendly and allowed us to get close, feed them some pellets, while we learned a lot about elephants from the guides. The walk is also an opportunity for the elephants to go for a stretch. It was fascinating as we watched the elephants break thorny twigs off the Acacia trees to eat. You could easily tell they were enjoying the nutritious snack.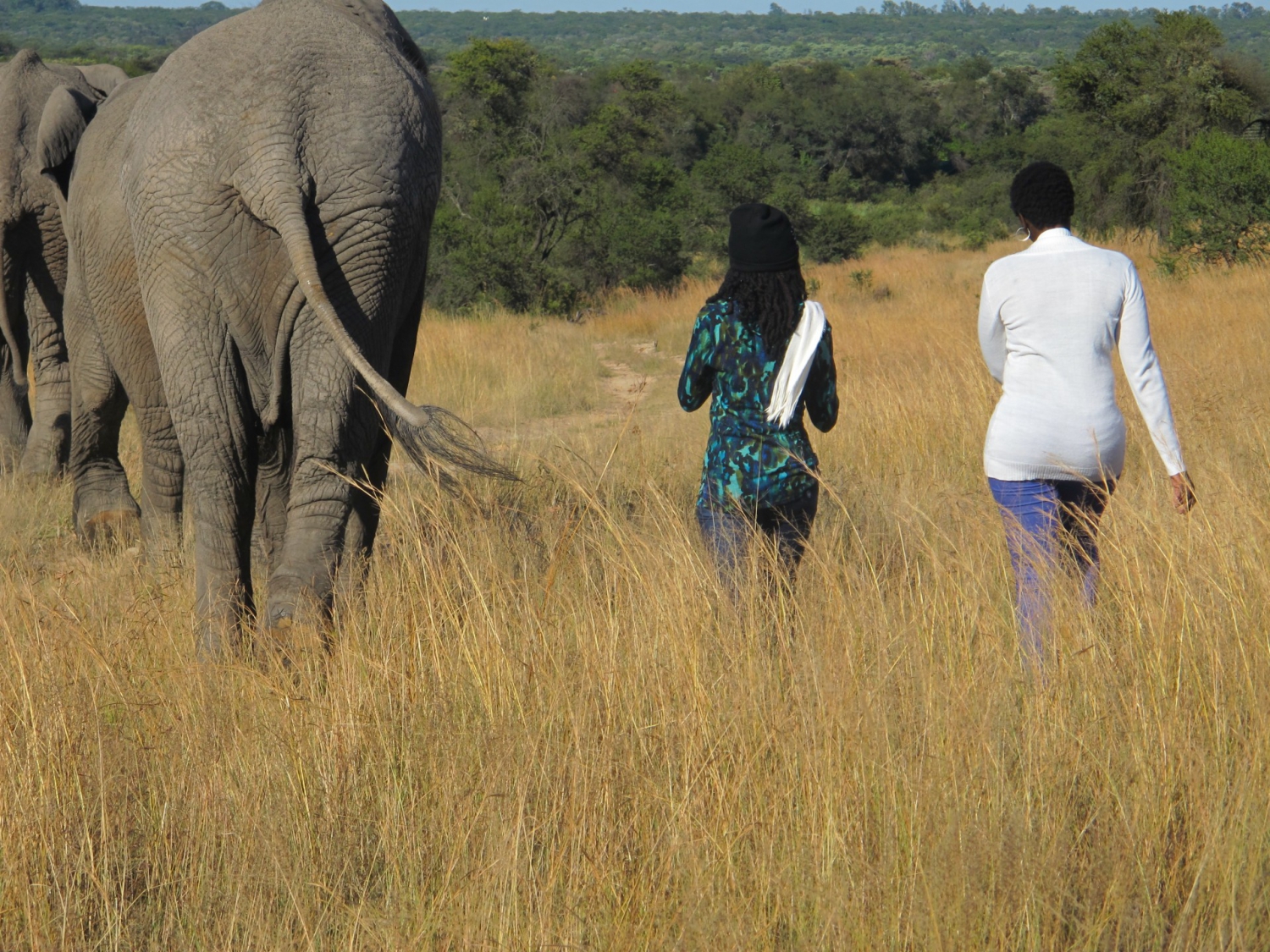 We had a difficult time trying to catch up with the elephants as their huge strides were no match for our small feet but we enjoyed the walked very much and we came across some impala on our way back to camp. Afterwards, we had a highly nutritious and delightful breakfast and sadly bid farewell to Antelope Park.