Top Five Zimbabwe Destinations For Ecotourism
Zimbabwe
Our Top Experiences and Tours in Zimbabwe:
If youʻre booking your trip to Zimbabwe last minute, we have you covered. Below are some of the top tours and experiences!

Ecotourism is defined as '…. responsible travel to natural areas, conserving the environment, and improving the well-being of the local people. Its purpose may be to educate the traveller, to provide funds for ecological conservation, to directly benefit the economic development and political empowerment of local communities, or to foster respect for different cultures and for human rights' from Wikipedia. In simple terms Ecotourism is ethically responsible tourism, showcasing resorts and places of interest in such a way that the community and the environment are not left in a worse off state. 

While Zimbabwe has a number of Tourism operators, not every tourism entity strives to conserve the environment and to improve livelihoods of the surrounding communities. A few are playing their part in a small way, while some of the organisations have made stellar efforts over the years and their imprint is very noticeable. Guests can contribute towards these noble efforts when they visit, a fraction of profits are channelled towards worthy causes like Anti Poaching, community development, afforestation and many others. Here are the top 5 operators in Zimbabwe in this regard and the destinations they promote.

African Bush Camps - Bumi Hills Kariba
The African Bush Camps Foundation supports a number of community and conservation projects in the various communities they are operating in. Development initiatives like Health care provision projects and supporting the underprivileged in the community by paying school fees for orphans for example. They also assist with Wildlife conservation and they support organisations like the Bumi Hills Anti Poaching Unit (BHAPU) and other anti-poaching efforts in other parts of the country like Mana Pools. Find out more about this effort here. Visit Bumi Hills and make a difference, there is an African Bush Camps conservation safari you can book as well.





Wild Horizons - Victoria Falls
Wild Horizons is one of the big players in Victoria Falls and they operate a number of reputable properties such as Imbabala, Stanley and Livingstone and the Elephant Camp.  Wild Horizons is an eco-tourism operator in a number of ways and has made several contributions towards community development as well. Some of their projects they support include donating supplies to Old people's homes in the community, donating towards the Chinotimba Vegetable Garden (a community garden), Tree planting programmes, school fees assistance and many others.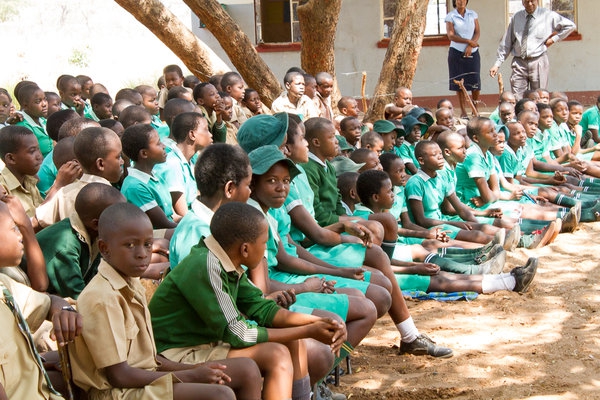 Their effort towards conserving the environment has been seen in the following activities Wildlife rehabilitation, Wildlife research, and well the design and operation of eco-friendly camps which recycle and enrich the environment in a number of ways. At the Elephant Camp and Old Drift Lodge, they have commendable activities like the use of greywater for Bio Plants, solar heating, organic vegetable farming and so on. Visitors can learn more about these projects and learn how to contribute as well.  

Imvelo - Bomani tented Lodge Hwange 
Imvelo Safari lodges have been supporting communities since 2012. They have initiated several projects towards Health, education and provision of safe clean water. They have also sourced funding to the tune of thousands of US dollars to assist some ailing community projects in order to help with development in these areas Tsholotsho, Hwange, Bulilima and Matobo districts. Guests at staying at the properties in Hwange (Bomani and Camelthorn) can visit the nearby communities and meet the local people and the school children in the village and school visits. This way guests can get an appreciation of the work that is being done and see how they can partner or make a one-off donation if they wish.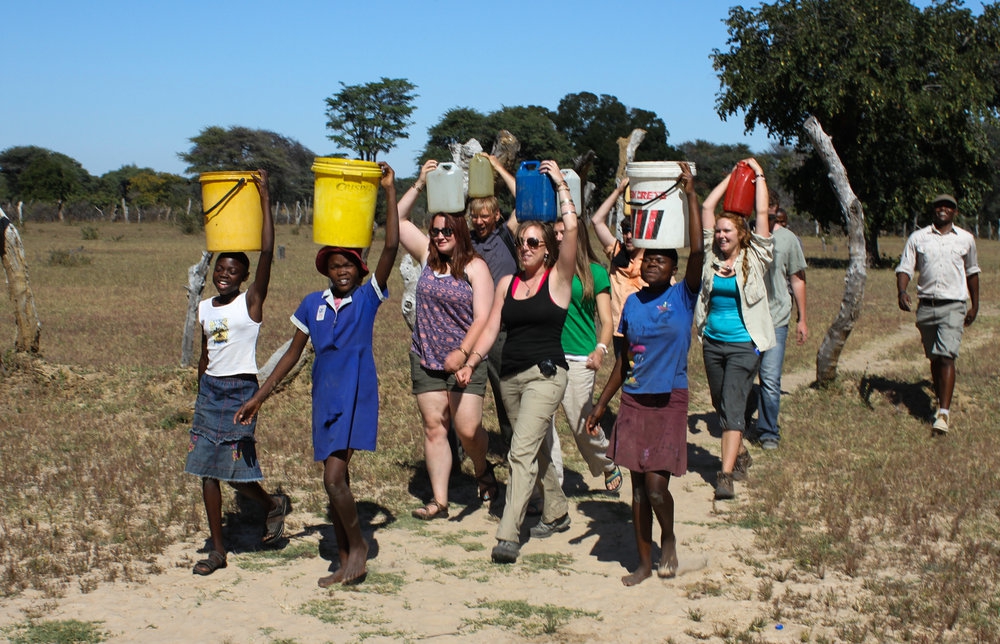 Sapi Explorers Camp - Great Plains conservation
Great Plains Conservation through the Great Plains foundation supports environmental sustainability, conservation and communities. They pride themselves in the use of green technology so as to do very little in disturbing the environment and they implement this through 
- Solar-powered camps
- Using recycled Hardwood in construction
- Recycling wastewater
- Using a Biodigester – Recycling strategy

They also make concerted efforts towards conservation through restoring habitats and managing wildlife areas and protecting their rightful owners the animals and birds. Sapi Explorers camp is one of their camps in Zimbabwe, located on a private concession close to Mana Pools. Visitors can see the wildlife conservation for themselves and hear how Great Plains Conservation is making a difference in the region. 

Imire
The Imire Rhino and Wildlife Conservation is a trust which seeks to protect wildlife in its natural habitat and seeks to do so by working closely with locals in the rural communities. They have a special emphasis on the Rhino and have a few rescued rhinos at the conservancy. They also have elephants which are also under threat from the work of poachers. However, they aim to educate all people about the importance of wildlife conservation in general and to create better relationships through mutually beneficially programs for locals, tourism players and Management authorities. Guests at Imire Lodge can learn more about the fate of Rhinos on the continent and they also get to see the rescued animals which have been rehabilitated in this safe environment.