Winter Break in the City of Kings
Zimbabwe
I have visited Bulawayo only once before, and recently had the pleasure to have a week-long tour of this fine city. Bulawayo is Zimbabwe's second largest city and one of the oldest. It bears a character of its own, which is very different from the capital. It lies 439 kilometres from Harare in a southwesterly direction; our trip took us just about five and a half hours. We travelled by luxury coach, Citiliner, a local carrier that runs this service efficiently on a daily basis.
We left Harare around 7:30 am and the drive was uneventful. We passed the farming towns of Kadoma and Chegutu, the mining city of Kwekwe and Gweru. We travelled for miles and miles and noted the contrast between town and country. Once upon a time the small towns were thriving commercial centres but Agriculture and Mining have gone down considerably and much is not as it used to be. The Harare-Bulawayo Highway is currently being upgraded to a dual carriageway; a most welcome improvement. We arrived in Bulawayo afternoon and for my friend and me, we had one last lap of our trip to go. We bought some refreshments and continued to our destination,
Farmhouse Lodge
which is situated just over 40 kilometres outside the city.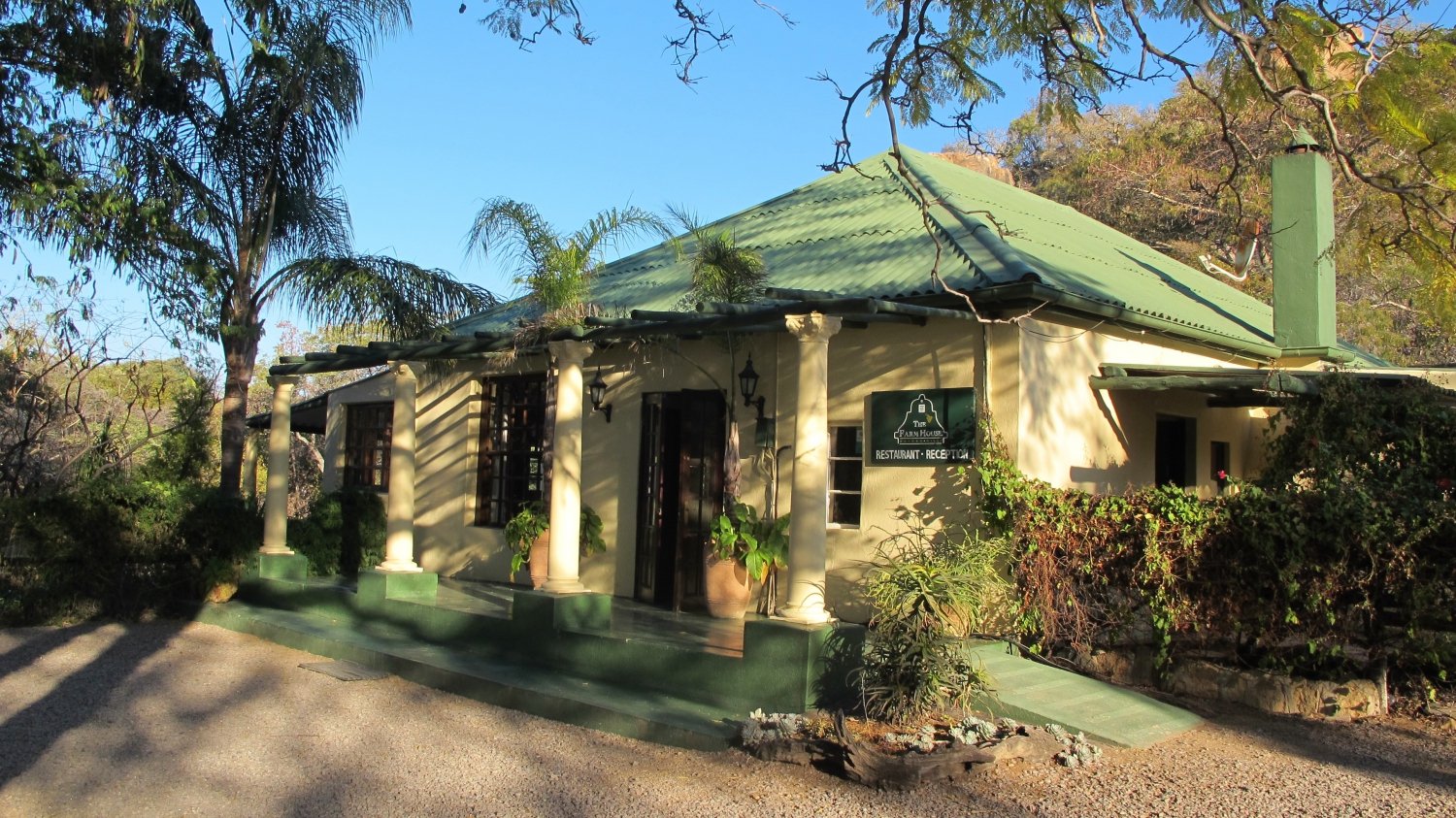 The Farmhouse is a charming lodge located in the Matopos area. It sits right at the edge of
Matopos National Park
in a spectacular natural setting with rocky outcrops as the background and Mopani tree groves and grassland all around. The lodge is homey, simple and comfortable. We settled in and rested, it was such a serene environment you almost forget every care in the world. We took a tour of the lodge and thoroughly enjoyed visiting the campsite. An elevated clearing with a great view, you can even spot Worlds view in the distance with the aid of binoculars. We imagined it to be a great spot for a day outing, sitting by the gazebo having a beer with friends or just taking in the country air. We also had a short game drive and managed to spot kudu, giraffe, zebra, warthogs and guinea fowls. Guests can self-drive around the property or go mountain-biking as they explore.
We had an early dinner and really enjoyed the 3-course meal. The service was perfect and the staff very respectful. The next day we got up early to go up the Mabazvi hill, situated just behind the lodge. It's a fairly easy hike to get to the top and we really enjoyed the panoramic view of the National park. The air was cool and crisp at the top, the site is perfect for quiet contemplation or a picnic. After breakfast, we set out to Matobo Hills Lodge, a lodge which is situated within the park.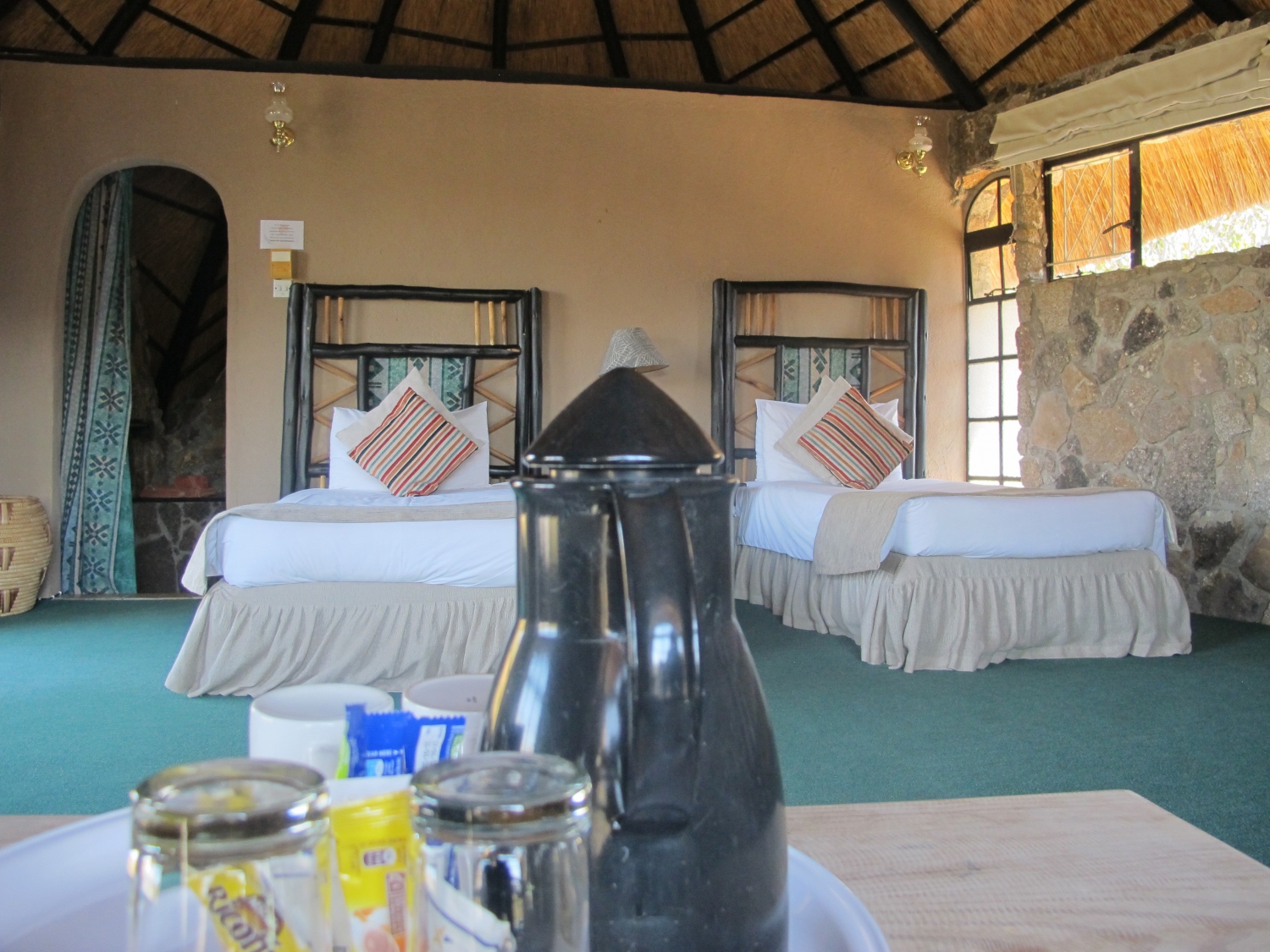 Matobo Hills
is a luxury facility which is built on a rock. All the rooms are thatched and they have ensuite facilities, modern furnishings in earthy colours and ethnic tones. One gets the sense of a lovely hotel experience in a bush setting. The facilities are exquisite and the dining experience was a pleasure to the palette. By the end of that day, a cold spell had crept over most parts of the country and the tea/coffee station in the room was a real blessing. Matobo Hills offers a swimming pool, well-stocked bar, tours to nearby historical sites and drives into the park for rhino trekking. We managed to brave the cold on day 3 and took a walk to one of the caves on the property which houses grain bins used by native tribes hundreds of years ago. There are many caves in the park which have historical evidence of tribes who lived in the area, some have cave paintings.
We had breakfast and said our goodbyes; we began our trip back to the city but en-route we passed through
Worlds View
(Malindidzimu) a world heritage site. This is where Cecil John Rhodes the British colonialist and 2 of his comrades were buried, there is a memorial to some British soldiers as well, so it is a historical site and a grand view indeed of miles and miles, aptly named World's view.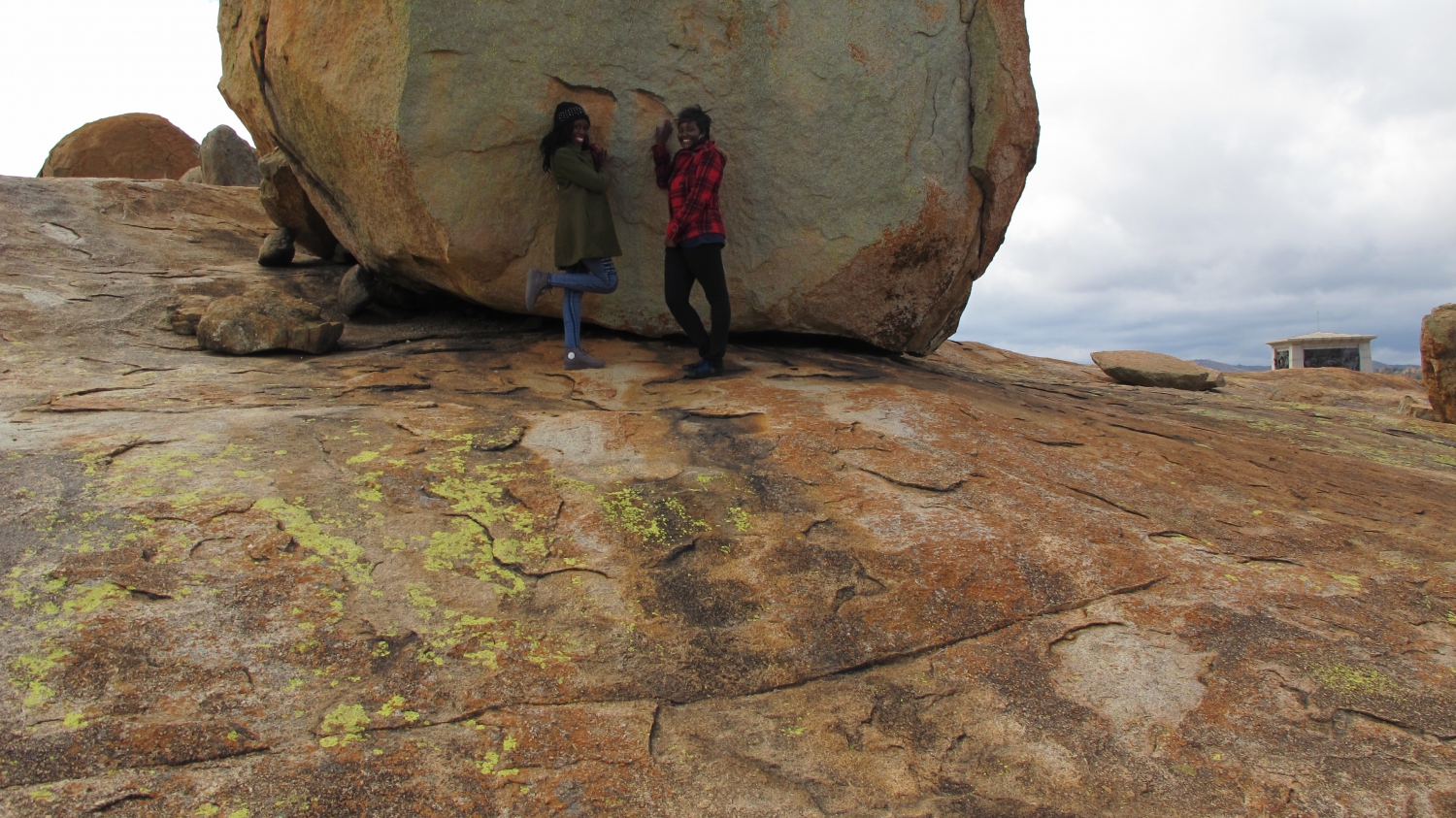 We arrived in Bulawayo and checked in at
Musketeers lodge
. Musketeers is a home away from home, clean, orderly, well-kempt garden, friendly housekeeper, and flavoursome home cooking.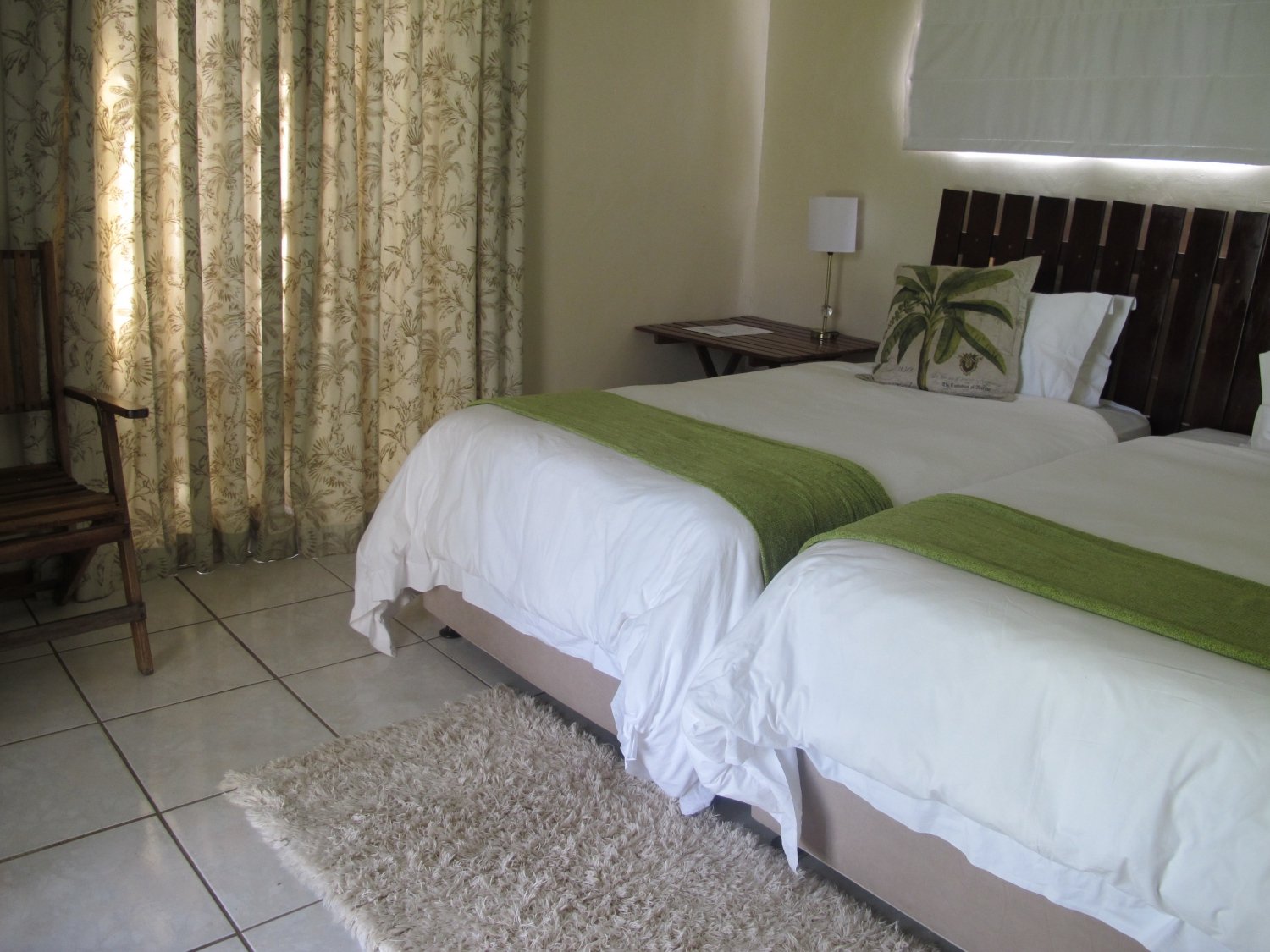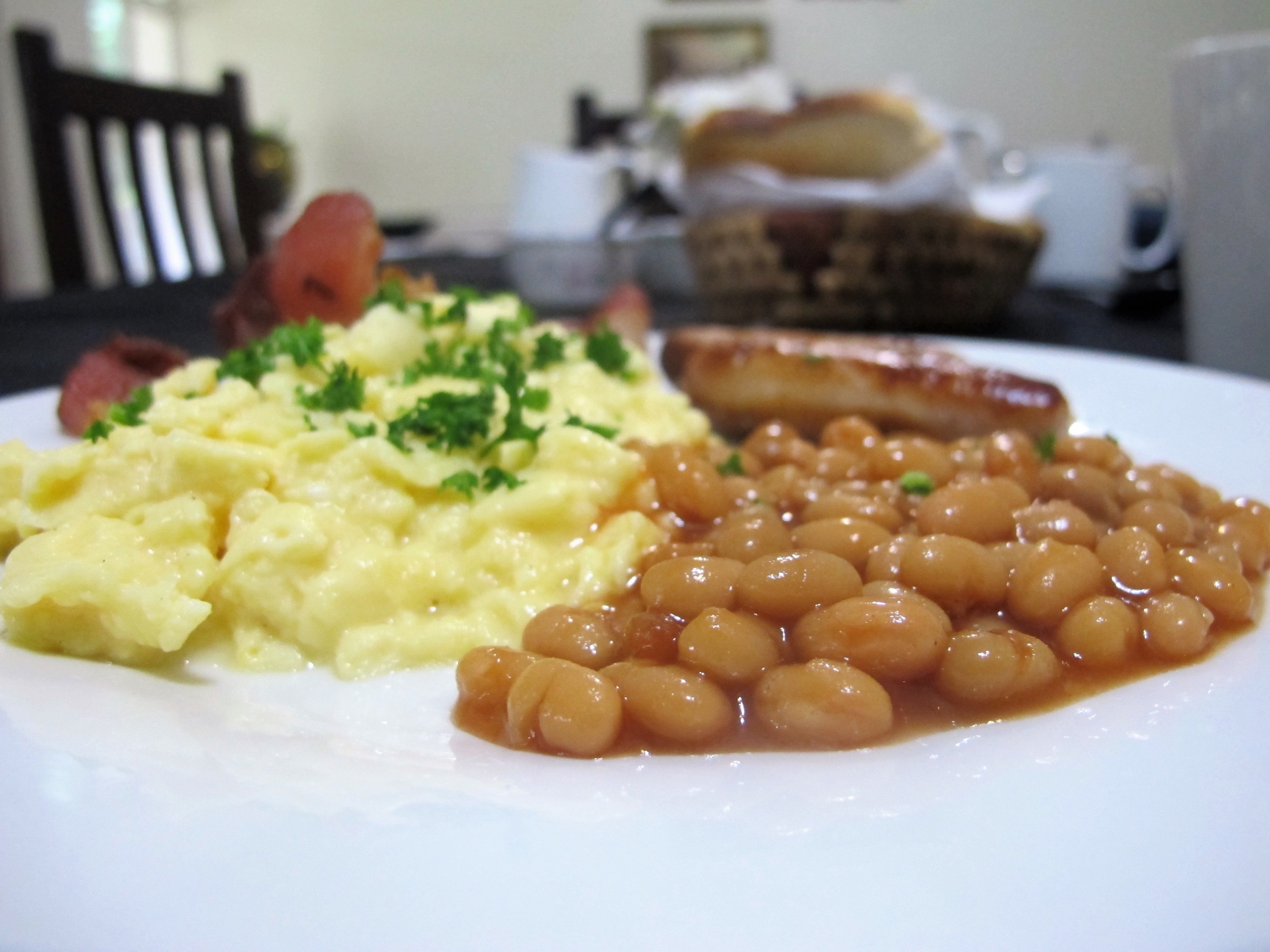 My colleague and I enjoyed the experience. For lunch, we tried out Roosters which is located at Zonkizizwe Shopping Complex in Bradfield. Roosters is a classy pub and grill, there were few people being a chilly weekday, we received good service and the food was on point. I had a hamburger and fries. The bun was bakery fresh, the patty was substantial and juicy and the chips well prepared and tasty. My friend had the lady rump served with fries and she had high praises for the meal, it was well garnished and tasty.
The next day we set aside for exploring the city, we visited the local Museum, the Museum of Natural History. A huge building and an impressive collection from various fields including, Insects, mammals, birdlife, geology, some history of the natives and the settlers who colonized Zimbabwe etc. We could not spend much time there but visitors will find it very rich and interesting. One requires at least an hour and a half to view all the exhibits properly and complete the tour.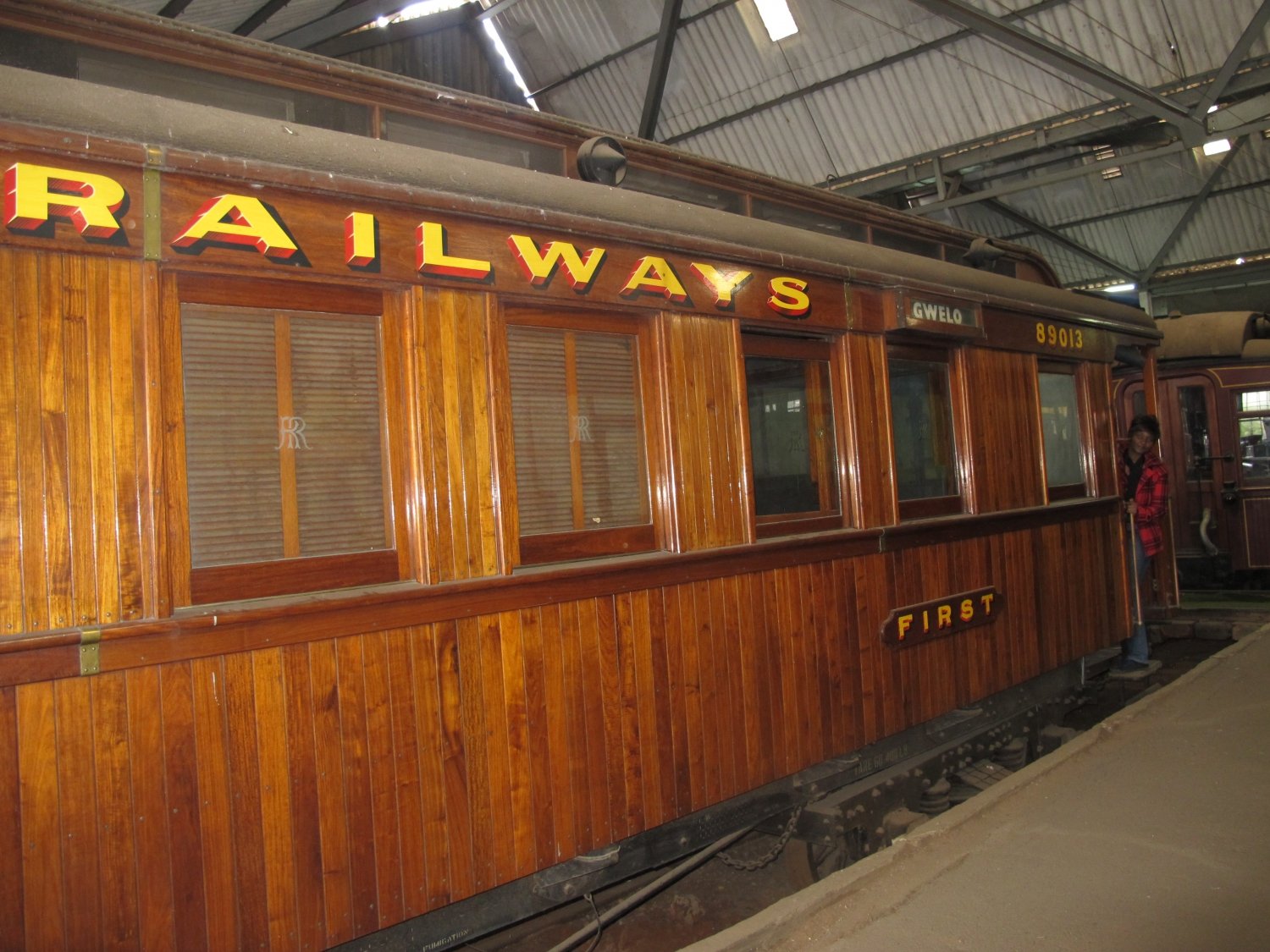 We also visited the
Railway Museum
, a museum which has several models of old railway coaches, one of them is said to be Rhodes' coach and visitors can get on the boardwalk around and take pictures, seeing some selected artefacts inside, a table setting and so forth. The museum also has miniature trains and an interesting early 1900's typical ticket office with all the paraphernalia that was used for day to day business. It was a very interesting walk back in time to imagine the importance of the rail industry all those years ago.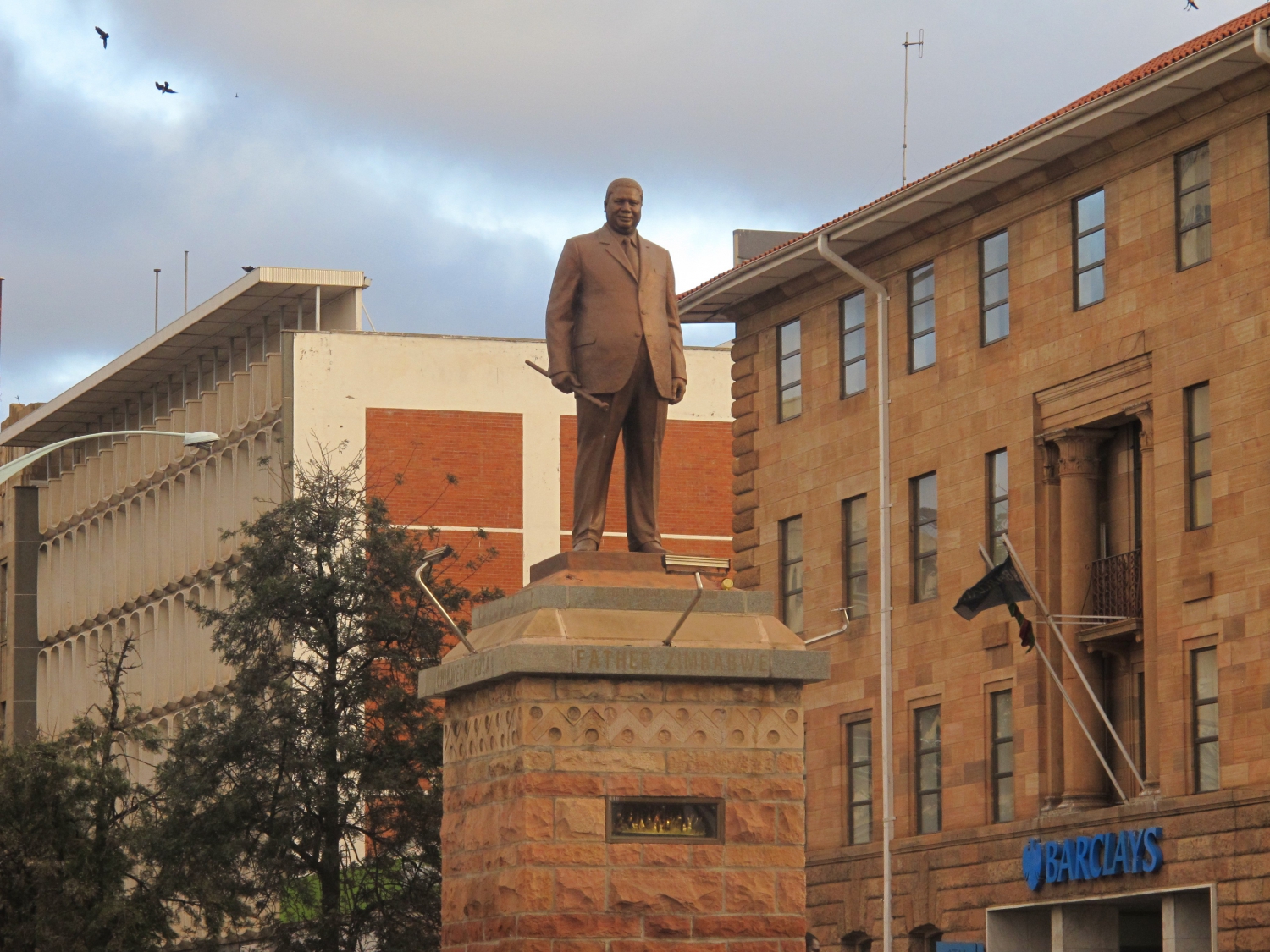 We drove around the city and visited some interesting buildings, including the statue of the late Joshua N. Nkomo, Zimbabwe's first Vice President. He was a Ndebele Nationalist who played a pivotal role in the liberation struggle. Bulawayo has grown so much from its early days but many of its stately buildings remain such as the Court House and the Bulawayo Club. There is an old school charm that hangs over the city as the old buildings have blended with the new ones on the city's canvas. One of the impressive new buildings to come up is the Bulawayo Centre, a modern shopping mall. For me, the walk around the city was very nostalgic as it took me back to a time when Harare was as clean and orderly and not as busy. Bulawayo has many other interesting places for tourists such as the National Gallery.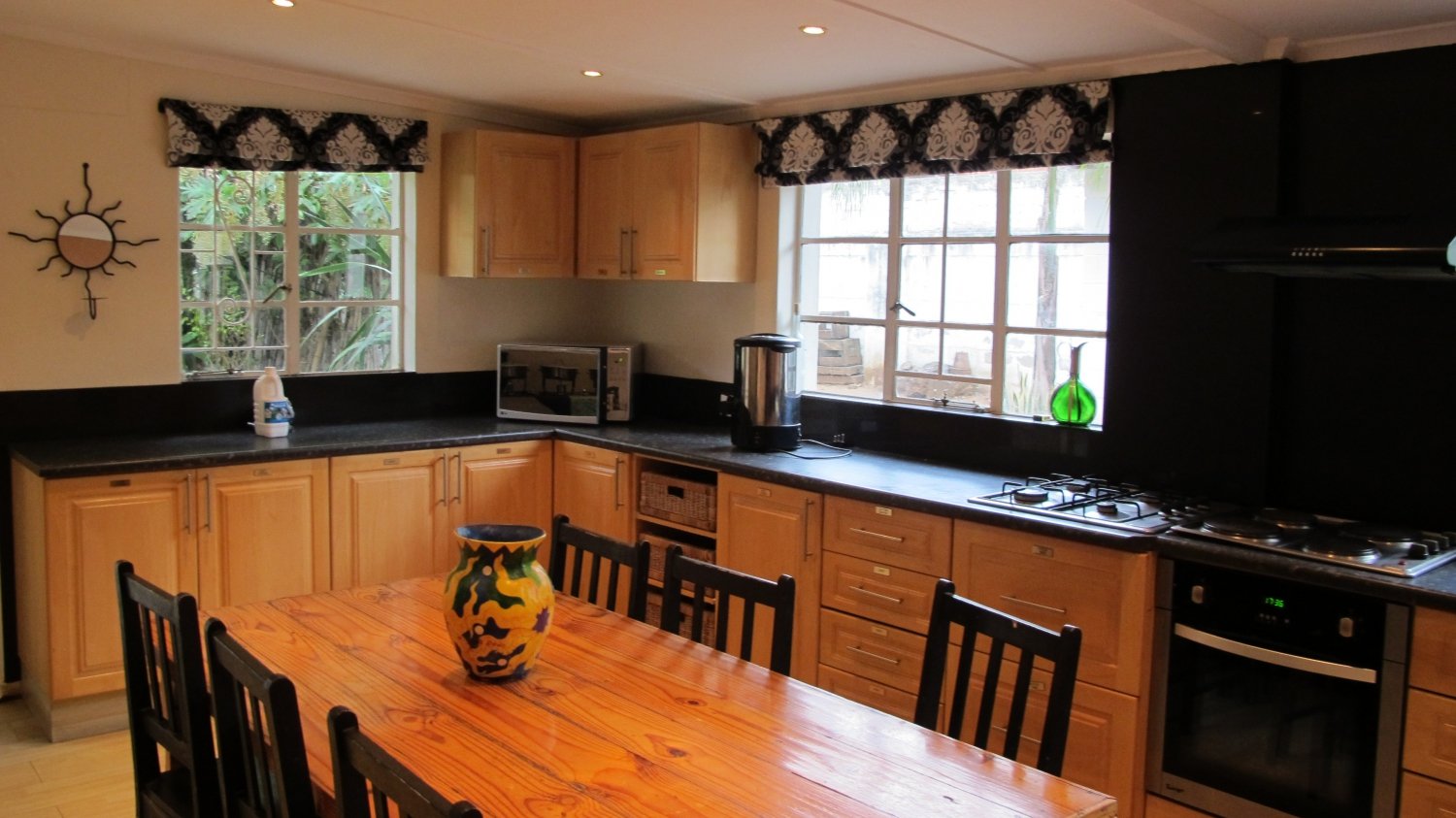 We checked into
Travellers Lodge
for the final night of our trip. It is a homey guest house with cheerful airy rooms. The lodge is a self-catering facility which turned out to be comfortable. The following morning, we were tired but had one last stop to complete our tour; a visit to Khami Ruins, which is some 20 kilometres out of town.
Khami Ruins
are a collection of ruins which are a marker of a vast community that lived on that land some hundreds of years ago. According to our guide, the Park has only opened several square kilometres for the public to explore and learn of their historical heritage but they stretch for many kilometres as it was a great civilization. It is believed the Torwa people called this area home in the 16th century and it was a thriving empire.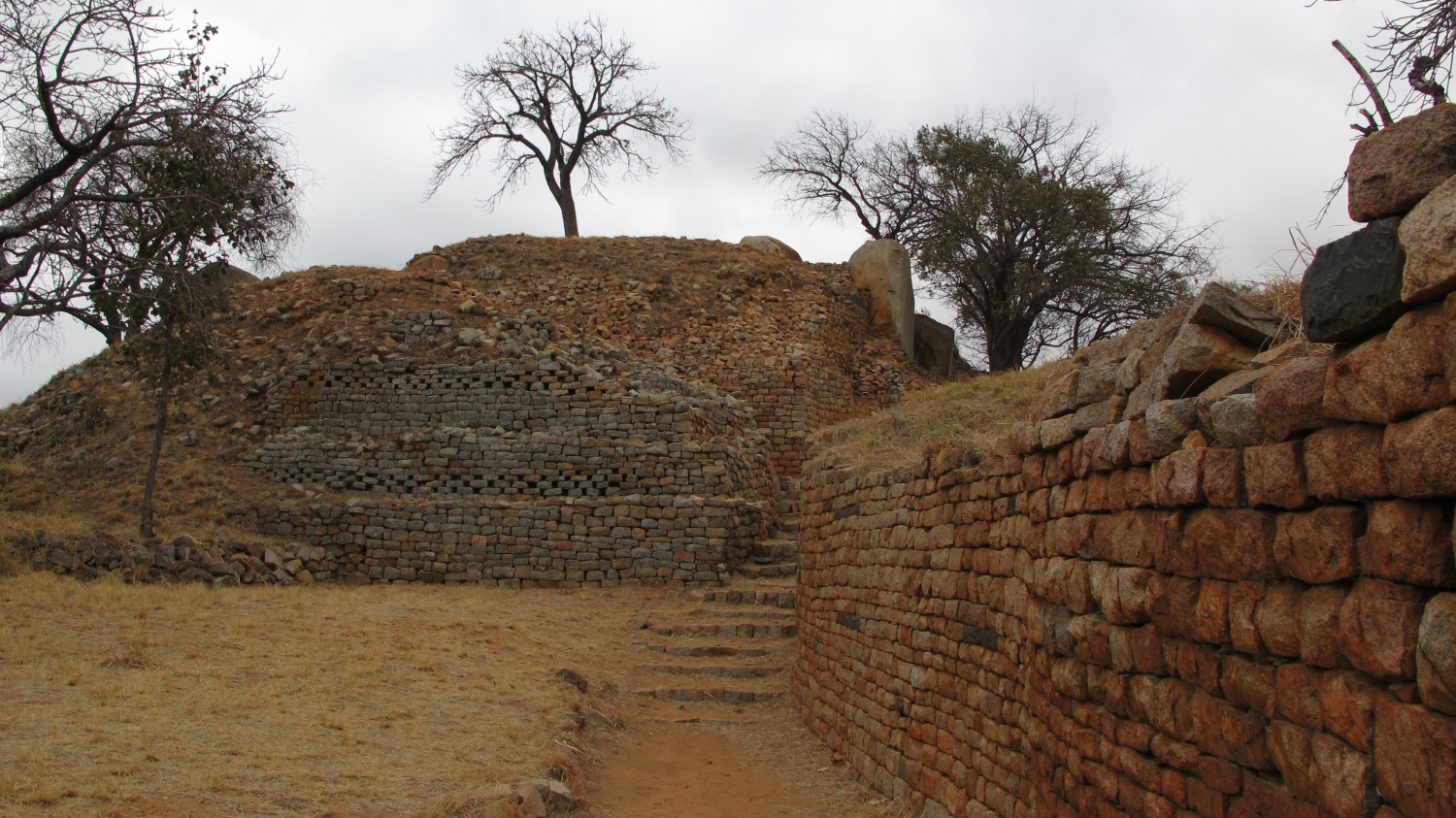 The ruins are the second largest collection of ruins after Great Zimbabwe. The main features at Khami are Passage Ruin, Hill Ruin, Cross Ruin, Precipice ruin and Vlei Ruin. Thus ended our trip, as we drove back to the city and set out for Harare. We were very grateful for Citiliner's reclining seats, onboard refreshments and the comfortable trip home.